Are you hungry? Well, some symbiote goodness is coming your way in Andy Serkis' Venom: Let There Be Carnage, starring Tom Hardy and Woody Harrelson. It's set to be quite the occasion as long-time enemies Venom and Carnage clash for the first time on the big screen.
However, the two symbiotes have clashed more than once over the years. So let's take a look at some of their iconic stories throughout the different mediums.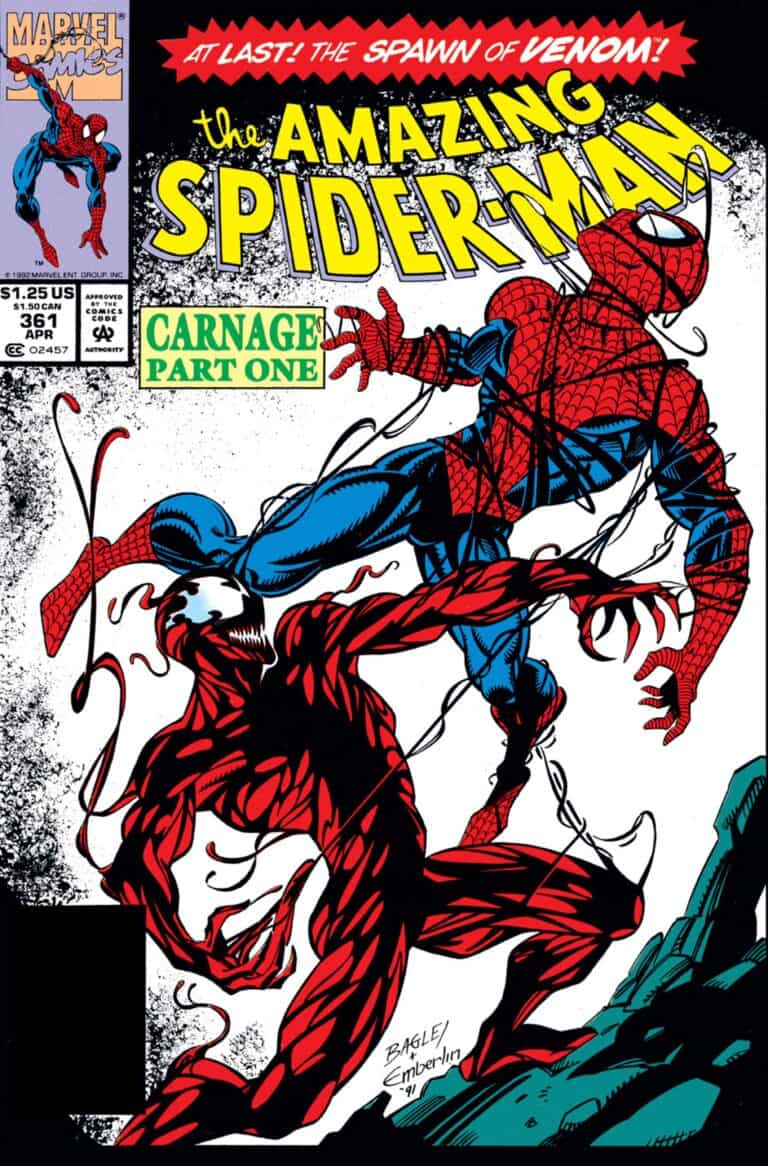 The Amazing Spider-Man #361
Of course, the source material was always going to be featured here. Even though Carnage cameoed in The Amazing Spider-Man #359, it was two issues later that he made his full debut and wowed everyone reading the book. Written by David Michelinie and illustrated by Mark Bagley, The Amazing Spider-Man #361 introduced fans to the menacing Carnage, who was Venom's offspring but more powerful than his daddy. The readers also found out that Carnage was far more dangerous and psychotic than Venom, ultimately becoming the Joker to his Batman. And the rest, as they say, is history.
Spider-Man and Venom: Maximum Carnage
Based on the popular comic book storyline from 1993, Spider-Man and Venom: Maximum Carnage was a side-scrolling beat 'em up video game that saw Spidey and Eddie Brock team up with other heroes to take down Carnage and his evil gang featuring villains such as Shriek, Doppelganger and Demogoblin. It became one of the most popular games from the 16-bit era and included a mouth-watering cast of characters from across the Marvel universe. Plus, it featured the hottest soundtrack courtesy of rock band Green Jellÿ, who penned the "Carnage Rules" banger for the game.
https://www.youtube.com/watch?v=uq_32qjCG5o
"Carnage" from Spider-Man: The Animated Series
How far can you push the confines of an all-ages show for children? Ask the creators of Spider-Man: The Animated Series who gave us one of the most demented versions of Carnage yet. Keeping in line with the comic book origins (sort of), Cletus Kasady is Eddie's cellmate and becomes Carnage, thanks to Venom producing an offspring in the most symbiote way possible. In this story, though, Dormammu and Baron Mordo feature predominantly as they play a critical role in the birth of Carnage, who's a pawn for their own nefarious purposes.
Venom: Let There Be Carnage arrives in cinemas on October 15.
©2021 CTMG. All Rights Reserved.