Ever since Disney's Marvel Cinematic Universe was created, Sony's Marvel franchises have been seen as secondary to their more bombastic mainstream counterparts. However, with the upcoming Venom sequel, Venom: Let There Be Carnage, things might be about to change for Sony.
Spider-Man is one of the most coveted Marvel heroes that exist. The positive fan reception of Spidey in the Avengers might have cost Sony the rights to another trilogy series, but Venom is there to fill in that gap. Unlike Spidey, however, Venom is free to be as brutal as he pleases, and fans have noticed just how fun Tom Hardy is playing Eddie Brock.
Venom: Let There Be Carnage is on its way to becoming one of the most important Spider-Man films to ever hit the big screen. An amazing feat, considering that the arachnid hero is nowhere to be seen in this movie.
Expanding the Roster
Spider-Man's gallery of villains is one of the most popular ones in the Marvel universe. From Doc Ock to the Kingpin, it's easier to recognise these villains than, say, Fing Fang Foom. Among the many baddies that Spidey has faced over the years, none of them is as popular as Venom and the Symbiotes.
Back in Sam Raimi's Spider-Man 3, there was an attempt to bring Venom into the main Spider-Man cinematic universe. However, we all know what that film ended up becoming. So, when 2018's Venom turned up to be a decent movie, fans were more than eager to get a sequel.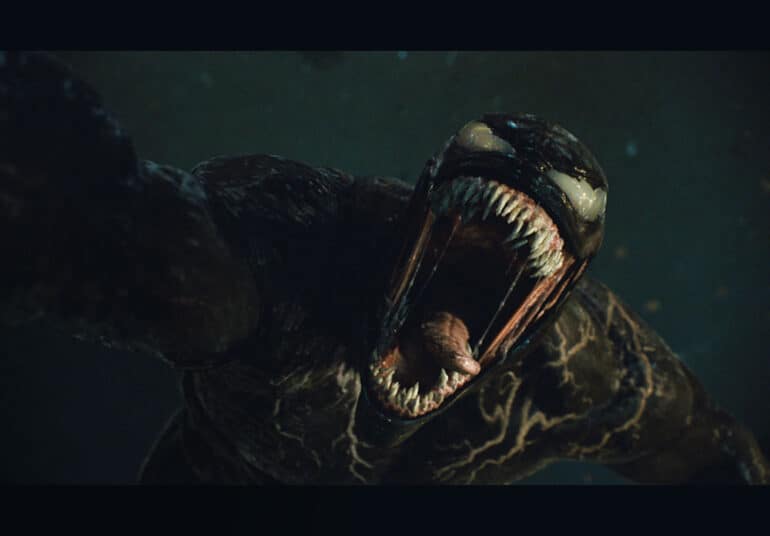 The symbiote race has been one of the most popular enemies in the Marvel comics universe. Among the most well-known symbiotes, none of them is more menacing than Carnage. The concept of a serial killer being infected by the symbiote is terrifying enough on its own, and it's something that we could only get in Sony's Marvel universe.
Additionally, some recent posters have fans thinking that there might be a cameo of She-Venom. We could be close to getting more and more symbiotes on the big screen, and that's something that fans of the Venom comics will surely love.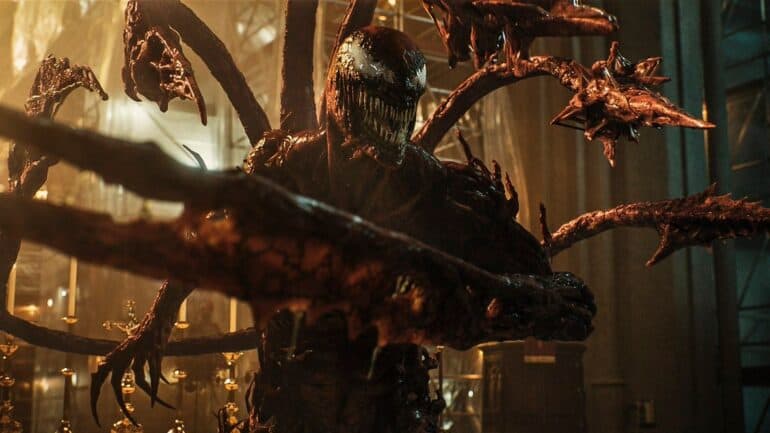 (Don't) Follow the Leader
If there's one thing that Sony's Marvel universe does better than the mainstream MCU, that is how edgy their movies can be. The first Venom film had a distinct look and feel that could never be achieved in the MCU. While it was never outright bloody, it had a horror vibe that perfectly fits the character.
Sony has a golden opportunity here to make Let There Be Carnage into the most shocking Marvel film ever. Perhaps focusing more on the terrifying nature of its characters could be the perfect angle to challenge the MCU's superiority. Sure, it might be hard to dethrone or even challenge MCU's numbers, but the movie can go a long way with fans of the edgier Marvel characters.
If this movie manages to live up to the hype, fans will surely be more receptive to the upcoming Morbius film, especially with the empiric evidence of just how great a horror-themed Marvel movie can be.
Seeing Carnage and Venom together on the big screen sounds like a dream come true, particularly for fans of the 90s Spider-Man cartoon. Let There Be Carnage could very well be the most important Sony Marvel film ever produced, and its success – or failure – will dictate the future of the Spidey franchise outside of the MCU.
Venom: Let There Be Carnage arrives in cinemas on October 15.
https://www.youtube.com/watch?v=EjnVlbyboHU
©2021 CTMG. All Rights Reserved.