Fans are more than excited that Venom 2 (Venom: Let There Be Carnage) will be hitting cinemas later this year! While we are still awaiting some concrete plot details, there have been some significant rumours surrounding the upcoming film.
Here are a few Venom: Let There Be Carnage rumours that have not yet been confirmed that we are hoping will be true.
Possibility for an R Rating
Although the upcoming Venom sequel will most likely hold the same PG-13 rating as its predecessor, there is still a slim chance that the film will explore an R rating.
According to an interview with CinemaBlend, Venom: Let There Be Carnage's producer Matt Tolmach is considering an R-rated version of the movie thanks to the success of the 2019 Joker film.
"I mean, I think you always have to think about [it], now that that works. Having said that, our movie worked really well. Our franchise exists as it is, and I don't think anybody is looking to just say, 'Hey, they [did it]!' We have a place in the world. So it isn't like suddenly everybody's considering what to do with the rating." Tolmach shared.
The producer continued, "I think what Joker does is it tells you that you can succeed. For a very long time, that was the narrative. And Deadpool sort of wrestled that to the turf, and then Logan, but for a long time, that was considered totally forbidden. … So you know, I think it's the greatest thing in the world that R-rated movies are being embraced by massive audiences. And it just means that there are more opportunities for that kind of storytelling."
As unlikely as a change in rating may be, we are really hopeful that Sony does in fact consider the change. We would certainly be interested in seeing a gloriously gruesome battle between Venom and Carnage that explores the horror aspect of their shared story.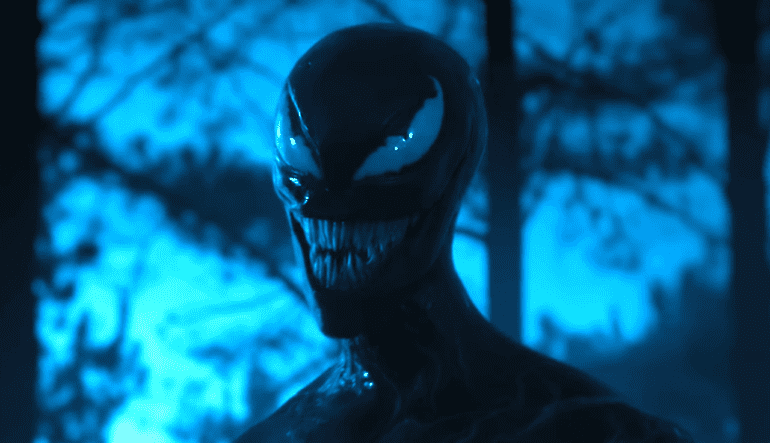 She-Venom vs. She-Carnage
A rumour posted to 4Chan offers that Anne Weying (Michelle Williams) will once again bond with Venom for a She-Venom VS. She-Carnage face-off.
I am not entirely sure if this means that Carnage's lover/accomplice Frances Barrison (Naomi Harris) will be infected and become a female symbiote version of Shriek instead of sticking closely to the comic book backstory of the supervillainess or if the site just has it all wrong, but it would be interesting to see the two of them take each other on.
She-Venom had very little screen-time in the previous movie so it would be great to see the character have a more significant role in the upcoming film and pitting her against a secondary villain is certainly a good way to do that.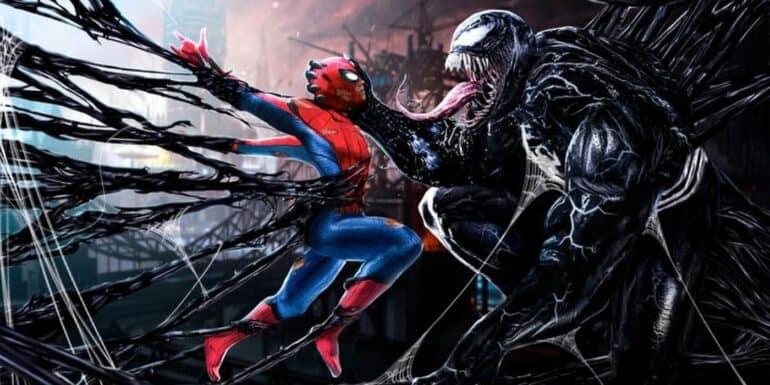 A possible Spider-Man Appearance
Ever since Tom Hardy posted the picture of Venom snacking on Spider-Man, rumours surrounding Spidey's possible appearance in Venom 2: Let There Be Carnage have gone crazy.
With the director of Venom, Ruben Fleischer, hinting towards the possibility of a Spider-Man and Venom showdown during an interview with Fandom, rumours about a possible cameo appearance by the web-slinging hero could definitely be true.
Whether Spidey will appear in the film itself or show up in a post-credits scene linking to a future movie is still anybody's guess – if he even shows up at all – but we would definitely like to see Venom's story tie into Sony's Spider-Man universe.
What and who are you hoping to see in Venom 2: Let There Be Carnage? Let us know in the comments below.