Universal Studio's slate of monster movies is coming together nicely following the release of The Invisible Man in February. With a number of promising projects in the works, the studio has also set its sights on one of its most popular non-monster characters, Van Helsing.
According to Deadline, Universal is currently developing an original horror/thriller inspired by the classic monster legacy set in the world of Van Helsing.
Julius Avery (of Overlord fame) will be directing the project from a script he is rewriting. The original screenplay was written by Eric Pearson. James Wan is set to produce the film via his Atomic Monster banner along with Michael Clear. Judson Scott will serve as executive producer. Van Helsing's role in the movie remains a mystery as information regarding the story is being kept firmly under wraps.
The character first appeared in Bram Stroker's Dracula novel and has had a mediocre run on screen over the years. In 2004 Universal released their first feature film about Van Helsing, with Hugh Jackman in the title role. It performed poorly at the box office and the company was never able to launch a franchise around the project. However, the studio always considered the property to be a top priority in its monster-movie library.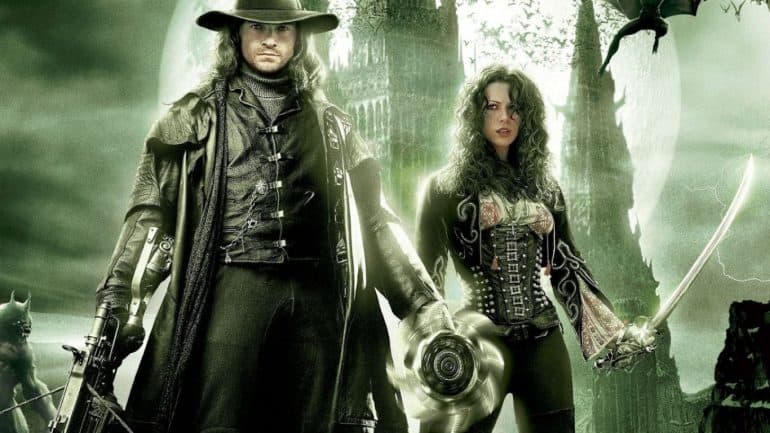 Universal Classic Monsters began in the 1920s during the silent film era, with The Hunchback of Notre Dame (1923) and The Phantom Of The Opera (1925). They are typically regarded as the first movies to kick off Universal's series of horror films.
The concept was originally conceived as a cinematic universe, titled the Dark Universe. The intention was to have multiple crossovers and inter-connectivity between films. But the label is now used colloquially by some media outlets to refer to Universal Pictures' rebooted franchises.
It's currently unclear if Julius Avery's version of Van Helsing will be R-rated like his last directorial effort. But the studio is reportedly open to the possibility since The Invisible Man was met with rave reviews and grossed over 130 million dollars worldwide.
Are you excited about a Van Helsing movie from James Wan?