For decades, Dracula has been a prominent character in cinematic history and a part of literary history for even longer. Whether fans like to admit it or not, each of the renditions and portrayals of everyone's favourite creature of the night that lurks in the shadows was based on Bram Stoker's 1897 novel Dracula. Known as one of the cornerstones of the horror movie genre, both in literature and cinema, his narrative of the vampire known as Count Dracula would inspire many great minds in filmmaking from 1921 to 2023.
RELATED: Rumour: The Boys' Antony Starr To Play Blade's Dracula
The monster has stood the test of time in pop culture, going from a symbol of terror to one of comedy and laughter. But luckily for us, he is returning to his roots in more recent years.
Here is a bit of the history of Count Dracula in cinema.
Bram Stoker's Dracula
Before we can delve too deep into the legendary vampire's history, let's take a quick look at the origin story and inspiration behind the villainous character.
Count Dracula was a character created by Bram Stoker, and it has been suggested that he is based on the accurate tale of Vlad the Impaler, something I'm sure that we all know of by now.
The story follows Jonathan Harker, a young real estate agent sent by his boss to get the last signature necessary to finalise a significant sale. Count Dracula wants to buy property in England, his final destination on a path to reintegrate with "modern" society (at the time), and no longer be stuck in the land of Transylvania, a little town tucked into the foot of the Carpathian mountains.
Vampires In Cinema
Although it could be said that almost every vampire in Hollywood was inspired by Dracula, like the ones in Buffy the Vampire Slayer, Twilight, and every movie or series to features the fanged undead, this is purely focusing on films that have to do with the Prince of Darkness himself.
Countless films reference Count Dracula but do not actually feature the creature with monster teeth, so those have been excluded from this history as well because if we were to go into all of that, we would be here forever.
Dracula's Death (1921)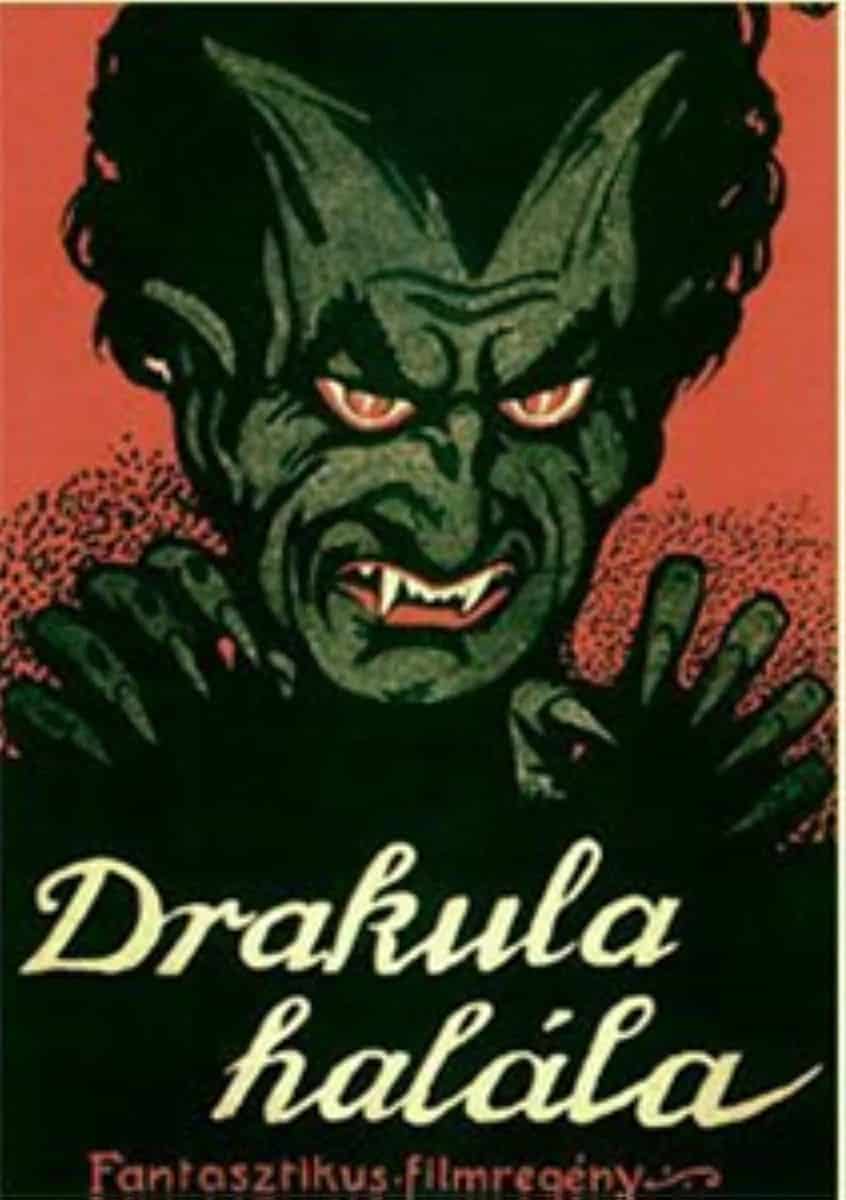 Unfortunately, record from this movie has been all but scrubbed from the history of cinema, and only a few people know about it. Created in Austria, the original title is actually Drakula halála and marked the first time this mythological monster was ever seen on screen. Despite being lost to the ages, we know that the film was directed by Károly Lajthay and starred Paul Askonas as the first Drakula. We also know that the plot didn't follow Stoker's novel's story but was somewhat inspired by it. Besides its place in history as the first Dracula film, little is known.
Nosferatu (1922)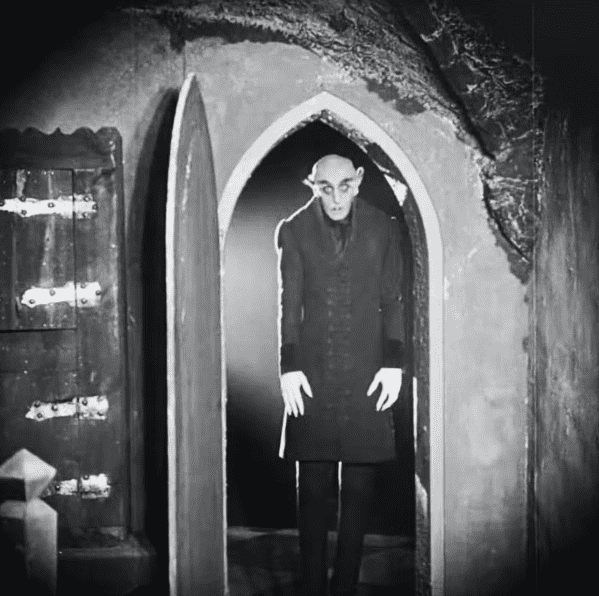 This film is much more famously known than Dracula's Death. It is often mistakenly regarded as the first of many Dracula adaptations. No one really remembers what the copyright laws were backing the 1920s, but erring on the side of caution, the German film decided to change many of the names, as well as set the story in Germany instead of England, but that wasn't fooling anyone. Director F.W. Murnau and the movie itself have been the subject of a few lawsuits, especially from Florence Stoker (Stoker's widow), despite all the changes. Actor Max Schreck's portrayal of Count Orlok, this movie's version of Count Dracula, was so spectacular that his image is what we would consider the modern-day vampire to this day, not just the depiction of Count Dracula himself. Interestingly, this version of the titular vampire was very different from what we imagine to be a vampire today, balding, creepy, with two fangs close together at the front of the mouth instead of the elongated canines that we are used to, and this is an image that has started to resurface again in more recent years.
RELATED: Nosferatu 1922, The First Vampire Movie Still Scares 100 Years Later
Dracula (1931)
Yet another very famous depiction of Count Dracula, Tod Browning's 1931 film Dracula, along with Bela Lugosi's role as the titular character, is what established the iconic look that we associate with vampirism and the Count to this day, with his image being reused over and over for Halloween costumes, and becoming the archetypal design for the character. With his dark, slicked-back hair that went back to form a widow's peak, his villainous cackle, and the accent that was first introduced and inspired by Bela Lugosi's own Romanian accent, the portrayal shaped our idea of Dracula for the decades that followed.
Many consider this the last time a good Dracula film was released until 1953. While they are still cult classics, movies like House of Dracula (1945) brought together horror legends like Frankenstein's Monster and the Wolf Man, none of which were spectacular. They definitely had a role in creating the horror culture that we know and love today.
Dracula in Istanbul (1953)
This Turkish film's original name is Drakula İstanbul'da. While it was loosely inspired by Bram Stoker's original novel, it was more based on a 1928 novel by Ali Riza Seyfi called Kazıklı Voyvoda (Impaler Voivode), which drew more connection between the historical Vlad the Impaler, the "Prince and three-time Voivode of Wallachia" than any other movie had. It also decided to take stylistic inspiration from Nosferatu more than Dracula, as director Mehmet Muhtar cast Atif Kaptan as Dracula, who did not have the widow's peak we had come to associate with the titular character. This film was also the first time that Dracula had been depicted with elongated fangs on the big screen, a motif that simply stuck. One of the other significant differences was that Renfield, Dracula's helper, was missing from the movie, and Mina Harker had been redesigned as Güzin, a showgirl who would often perform in revealing outfits.
Dracula (1958)
While there were a few odd appearances of the character in history, the following well-known bout was with Hammer Studio's Dracula, which became a series of seven horror films that focused on Count Dracula specifically, with a couple of spinoffs in between. Directed by Terence Fisher and the first of many Dracula films to star Sir Christopher Lee as the titular character, he became known as the symbol for the next two decades.
Lee's performance as Dracula was heavily inspired by Bela Lugosi's famous portrayal. However, he sought to portray a much more animalistic, bloodthirsty and erratic version of the character, drawing away from the gentlemanliness of his nature. This characteristic was lost to the ages until well into the 1990s, when it was explored again. Unfortunately for Lee, his performance was so good that he would be "emotionally blackmailed" into returning to the role six more times despite not wanting to. The story started out heavily based on Bram Stoker's novel, closely following it, but would later completely derail as Hammer Studios tried their hardest to keep the franchise going.
For the sake of space and time, I won't go into every movie in detail. Still, it was followed by Dracula: Prince of Darkness in 1966, directed by Terence Fisher once again and set 10 years after The Count's supposed death, after the events of Dracula and The Brides of Dracula. This starts a series of movies where Sir Christopher Lee was called to hiss menacingly at his castmates and be the subject of a story where his character was killed, then resurrected, then killed, and the cycle would continue.
Dracula Has Risen from the Grave (1968) saw Sir Christopher Lee returning once again, this time under director Freddie Francis, where a clergyman somehow resurrects the Count again by trying to exorcise his castle. Taste the Blood of Dracula was one of two movies in the series that was released in 1970, this time under Peter Sasdy. Dracula is once again killed and resurrected under mysterious and occult means. The other film that was released that year was under Roy Ward Baker, Scars of Dracula, and the film made a solid attempt to return to the original roots and saw Sir Christopher Lee finally starring in the role as more of an intimidating figure than just a hissing menace that won't die.
Dracula A.D. 1972 was directed by Alan Gibson, still under Hammer Studios, and Sir Christopher Lee once again reprised his role as Count Dracula for what would turn out to be the second to last time. The movie was the first to try more of a contemporary setting, adapting the story for a more modern audience. He would be killed and resurrected again, this time in modern London. The last film in the series would be The Satanic Rites of Dracula in 1973. After so many years of Count Dracula being killed and then resurrected, it's a wonder that it survived as long as it did.
Blacula (1972)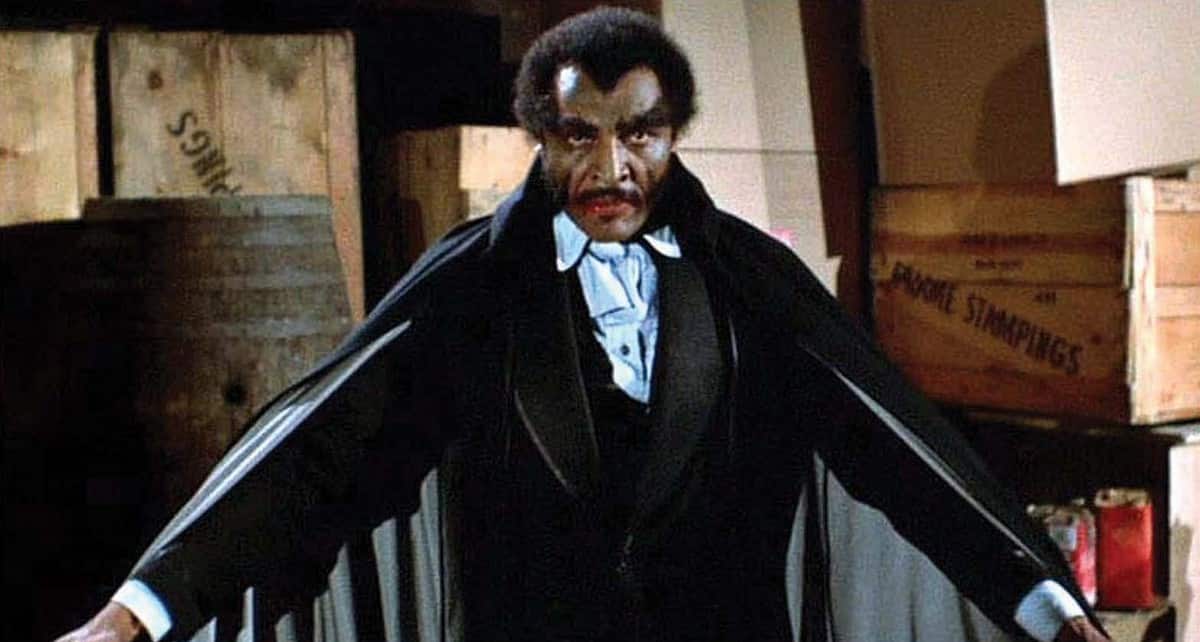 Going back a year in the history of the character, Blacula in 1972 was really one of the first instances where the legend of horror was no longer tied down to just the genre that he was born into and traversed the lines into the comedy sphere and "blaxploitation". Although Count Dracula makes an appearance, portrayed by Charles Macaulay, the film's real focus is the African Prince Mamuwalde, played by William Marshall. The prince goes to Count Dracula in 1772 to try and elicit his help ending the slave trade in Africa. Still, Dracula turns him instead, naming him Blacula and leaving him entombed in a coffin in a crypt, where his wife is left to die of starvation. Then, he returned to the modern world in 1972.
The sequel, Scream Blacula Scream (1973), focused on Voodoo magic and was directed by Bob Kelljan, with William Marshall reprising his role as Blacula. The comedic theme of the movies was something that was maintained for the next couple of decades, with many low-budget, B-rated films coming out that skewed the idea of who Dracula really was, making a mockery of him and reducing him to the Halloween character that we see him as today, but hopefully that history will change.
Nosferatu The Vampyre (1979)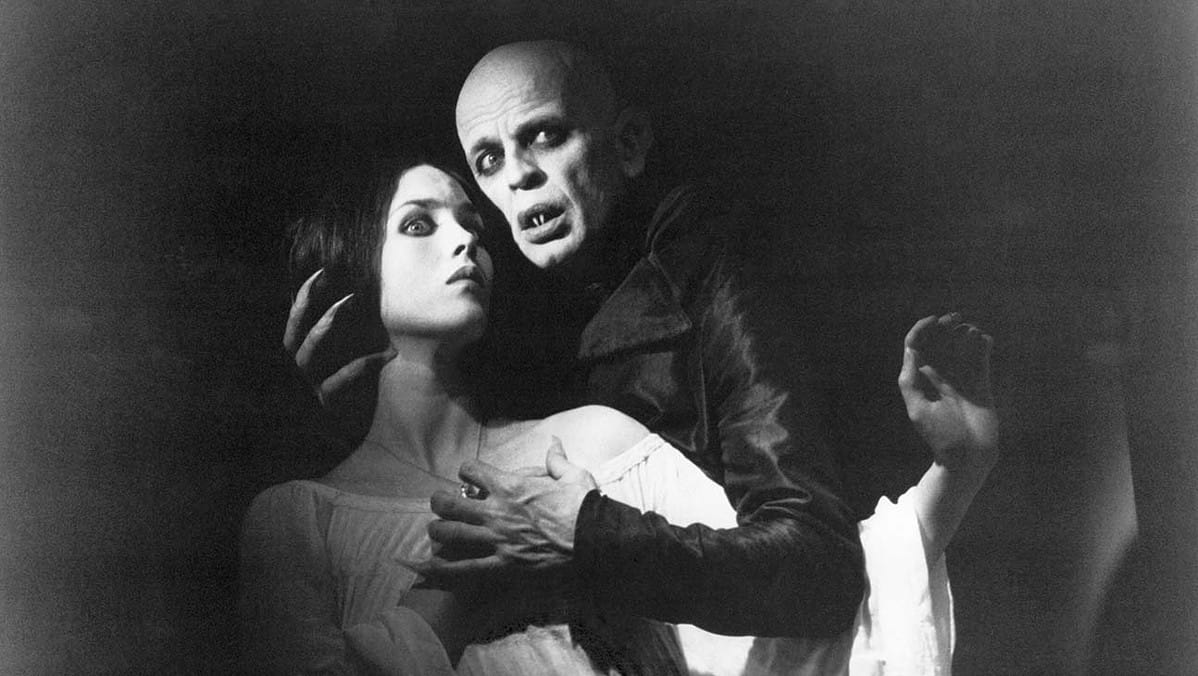 Amid the comedy craze surrounding the character of Dracula, Nosferatu: Phantom der Nacht or Nosferatu: Phantom of the Night made a valiant attempt at bringing the character back to its roots. Written and directed by Werner Herzog, the movie was a stylistic remake of the original 1922 film that didn't stray quite as far as its predecessor. However, this film returned the original characters from Bram Stoker's Dracula instead of keeping the changed names. Still, it kept the classic imagery of the1922 black and white film. Klaus Kinski gave a stellar performance as Count Dracula, bringing the character who had been turned into a laughing stock back to the iconic creature we now know and love. An interesting turn from the original story is when Johnathan Harker turns into a vampire at the film's end and dons Dracula's iconic black cape, seemingly becoming the next creature of the night.
Bram Stoker's Dracula (1992)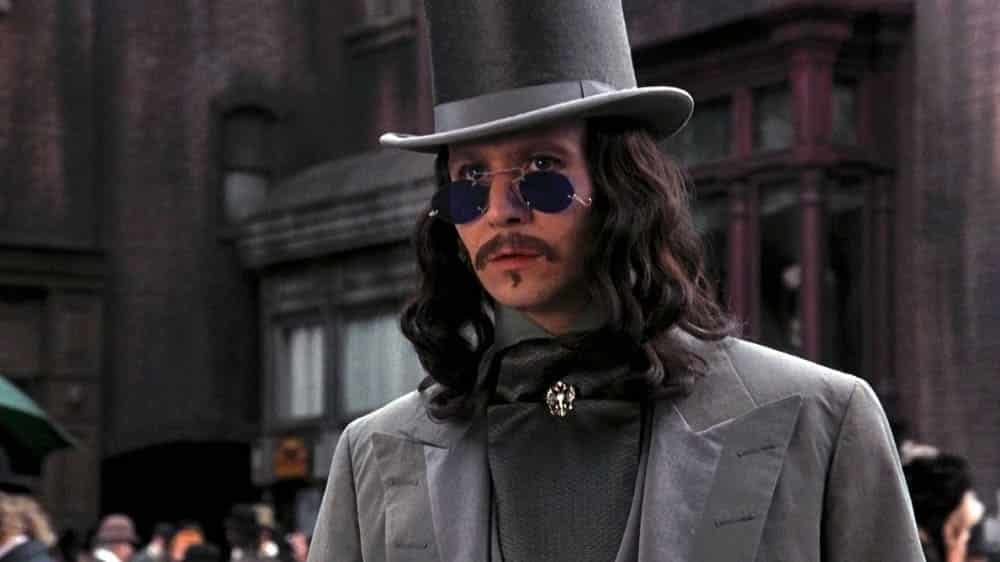 Although Nosferatu The Vampire made a valiant attempt at re-dramatising the character, Francis Ford Coppola's Bram Stoker's Dracula marks the moment in history where the terrifying character was not only vilified once again but romanticised. Starring Gary Oldman as Count Dracula, alongside amazing actors like Winona Ryder, Keanu Reeves, and Anthony Hopkins.
Telling a similar story as what was depicted in Bram Stoker's Dracula, Coppola's film took the route of completely changing the narrative of the titular character, choosing not to paint him as a disgusting fiend of the night but as a wronged Ottoman soldier who is set on finding revenge for the death of his wife. This is the first time that Dracula transforms from the decrepit old creature that we think of him as the handsome young man who ends up travelling to England in the novel. Coppola played on the human ability to find beautiful but incredibly dangerous entities alluring, and the idea of Dracula and vampirism has been deeply romanticised ever since.
Dracula Untold (2014)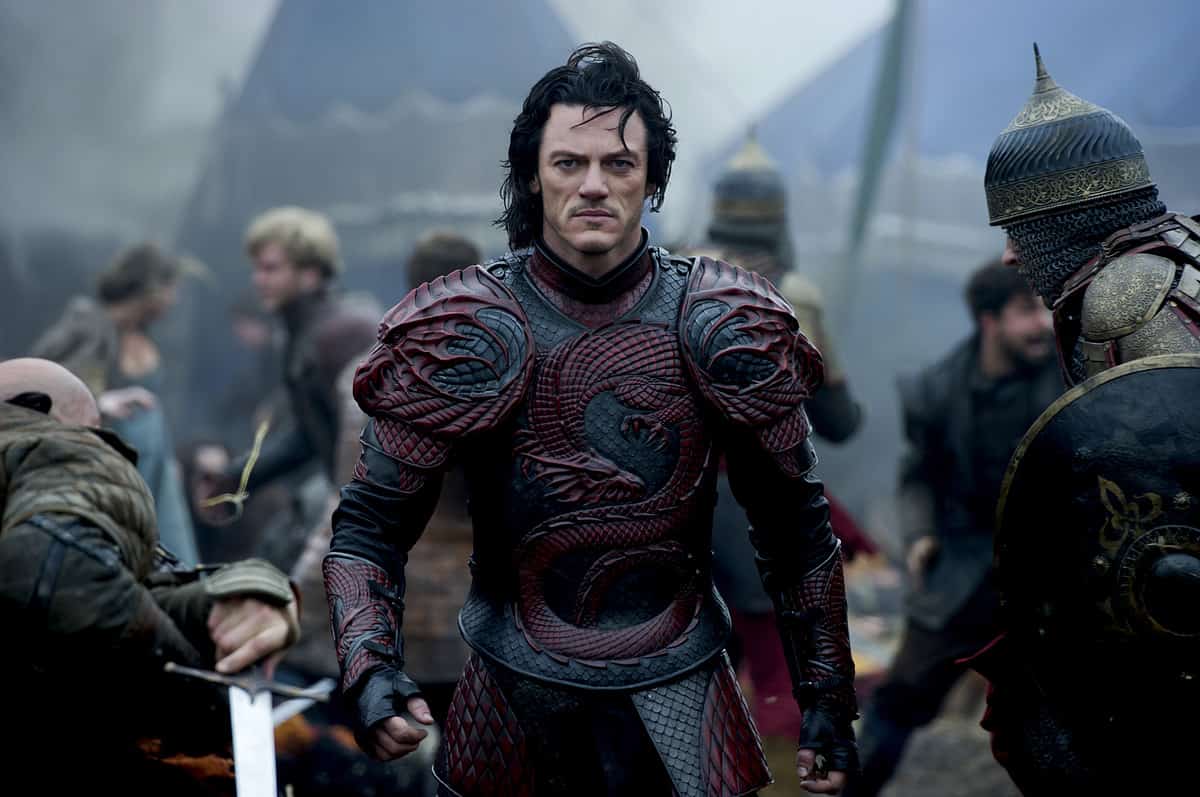 Although there were a couple of great movies between the 1992 predecessor and this one, like Van Helsing (2004) and Dracula: The Dark Prince (2013), the next one that really stood out in the character's history was Dracula Untold.
Directed by Gary Shore as his feature film debut and starring Luke Evans as Count Dracula, this film tells a very different perspective of the character, showing us a time when he was human. Despite the film being a bit of a flow as Universal Studios tried to use it to kick off their Universal Monsters, the movie is an excellent perspective on the vampire tale we have come to understand.
RELATED: Luke Evans' Dracula Untold 2 Could Rise From The Grave
Dracula in 2023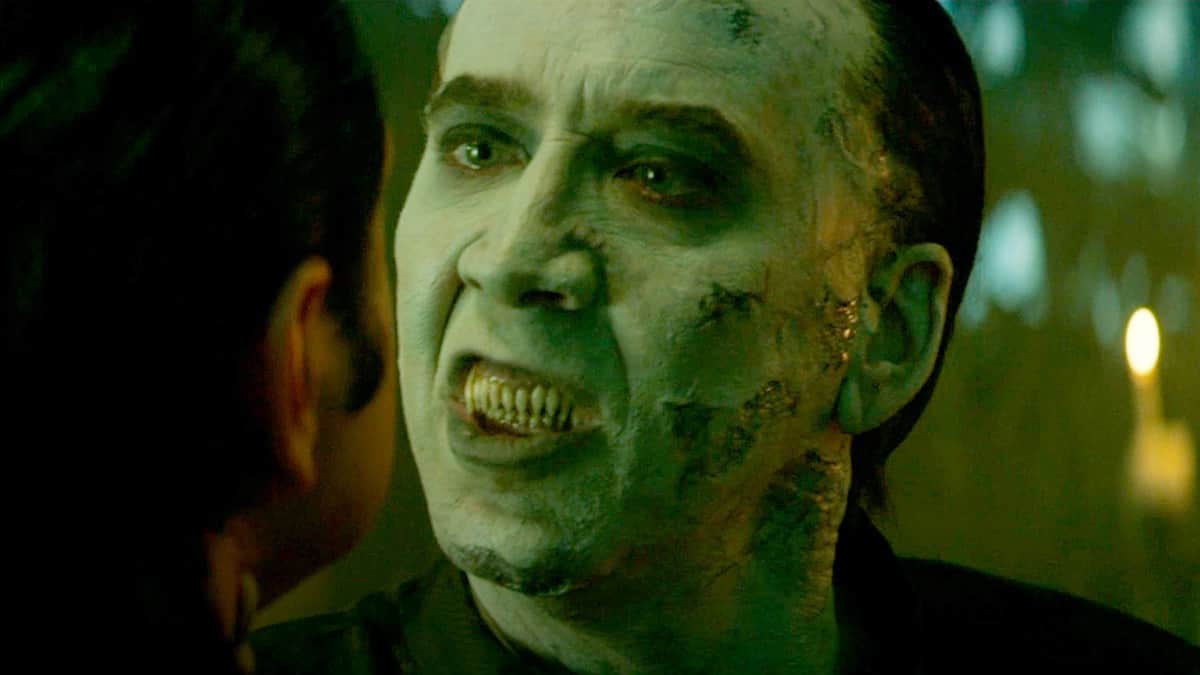 After straying away from the true horror of Dracula into comedy, we have two very different perspectives of Dracula coming to the surface in 2023. Renfield wasreleased recently and tells the story of a more modern Dracula, with his titular servant Renfield in the 21st century.
Nicolas Cage takes on the role of Dracula, and we see many common motifs of old brought through; from his usual widow's peak and gaunt appearance, it's clear that director Chris McKay was drawing from some classic representation.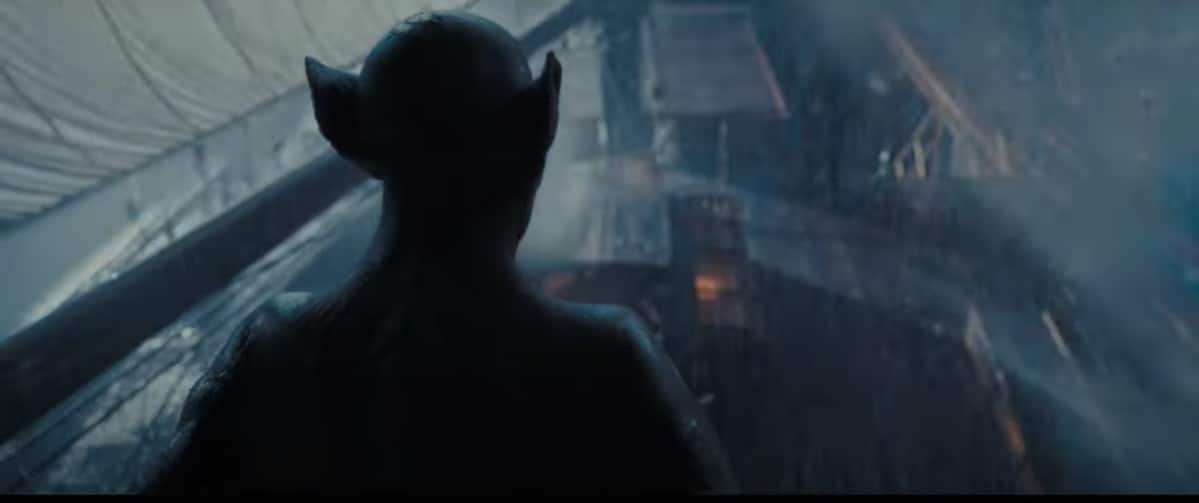 Something entirely new is coming soon with The Last Voyage of the Demeter. Directed by André Øvredal, we are about to see a completely different depiction of Dracula, as much more sinister than he has ever appeared before. Javier Botet, a horror "creature" actor who has terrified us through movies like Mama (2013) and the monsters from Crimson Peaks (2015), we are in for a new and terrifying experience with this one.
Based on a single chapter of Bram Stoker's Dracula, The Last Voyage of the Demeter might completely change how we see the character of Dracula and might be the most accurate representation of the book we have seen yet.
RELATED: The Last Voyage Of The Demeter Isn't Ready To Run Aground
TL;DR
The character of Dracula has gone through many transitions since he was first brought to life by Bram Stoker in 1897.
Dracula went from being the stuff of nightmares to being a laughing stock in cinema thanks to the many different representations of him.
Luckily for us, 2023 seems to be the year that this will all change, and Dracula will return to his true roots in the horror genre.
What is your favourite Dracula movie in the history of cinema?