The rally genre is a pretty saturated place currently, with a lot of really good options available for everyone, from hard-core rally sims to more arcade-styled brain bubblegum. With that said, you have to wonder why V-Rally even exists.
When I found out I'd be reviewing the game, I had a nostalgic flashback to the '90s when the first instalment was released for PS1 by now-extinct developer Infogrames. I think they were bought and dismantled by then giant Atari. It was a game changer (a phrase I don't like using but seem to be using it a lot lately). Two more releases followed before the corporate take over and then, poof! Nothing for almost 20 years. Until today. Enter V-Rally.
At first glance, it is a beautiful game. But is it a game changer like its earlier iterations were? The short answer is no. It's really more of the same and while playing it I found myself asking the question, why? It becomes even more puzzling when you consider it's been developed by Kylotonn who, you might remember, are responsible for the really excellent WRC franchise.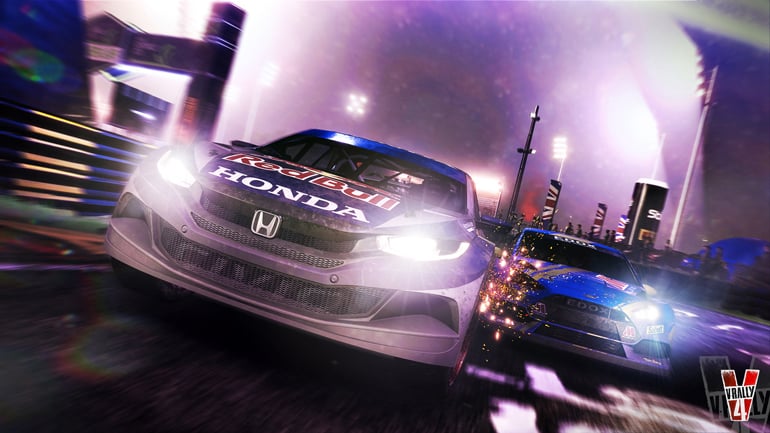 The only reasoning I can think of is that…
A. V-Rally has a nostalgic value which means people like myself who played the originals on PS1 will probably buy it to try to recapture a defining moment of our youth.
B. It fills a gap between the hard-line racing sim which is WRC and the pure arcade experience of a game like The Crew 2.
C. They have a really good engine they developed for WRC, which in my opinion is one of the most accurate dynamic simulations in any car game currently available.
The truth is probably a combination of each. But is the racer just a re-skinned WRC with some arcade action thrown in? Well, there are all the usual racing modes with the Career Mode being the main option, where you start out with one single discipline rally car and through success on the track you can improve it, buy new cars for new disciplines and grow your crew and ultimately become world champ. So WRC then?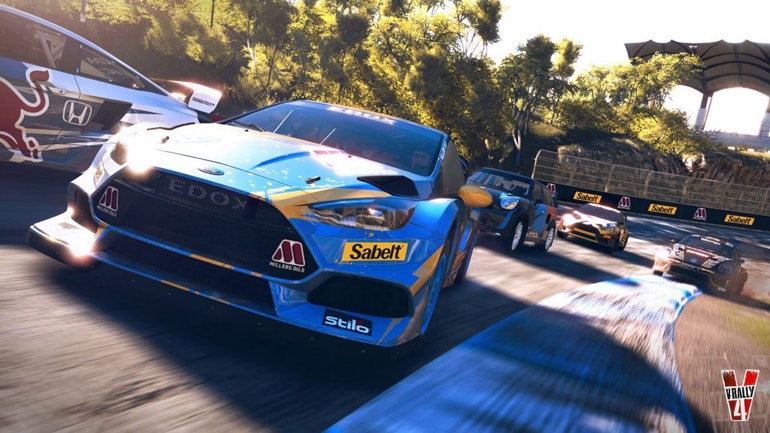 Except this is a much simpler version. In WRC there is all the reputation building stuff, the media attention, the celebrating of your successes, whereas in V-Rally you just get a pretty complex menu system that allows you to monitor graphs that represent your progress. And I don't think that's a bad thing. When you have all the interviews and media coverage, I often feel like those doing the reporting weren't even at the race and are just blowing smoke up my ass, like getting a participation medal so I don't feel bad. Pure data is honest, it's not going to tell you that even though you've been coming last for the last 3 races you're still special.
There are 5 disciples, Rally, Rally Cross, Buggy, Hill Climb and then Extreme Khana and, like with WRC, Kylotonn has jiggled their voodoo stick to make each vehicle in each disciple feel completely unique.
Rally is the main focus, in my opinion, and there are some really beautiful tracks ranging from Bolivia to Japan and just about everywhere in between. The scenery is truly breathtaking. The cars are hard and brutal and you actually need to listen to your co-pilot if you're to have any chance of staying on the road, never mind actually winning. This to me feels the most racing sim-like of the 5 modes.
As in real life, the RallyCross cars feel like you are in a McDonalds Play Place with 5 kids who haven't taken their Ritalin. Every time I play this mode my dogs leave the room. There is much teeth grinding, shouting and face pulling as I try to just complete the circuit and I'm sure I've broken something in my steering wheel. The game pits you against five other AI racers and I'm sure Kylotonn based their behaviour algorithms on an angry hornet. They are malicious lunatics more interested in killing you that winning the race, sort of what racing against the Joker must be like. It's the most fun I've had with my pants on recently.
Hill Climb is something different. You are piloting a heavy, powerful supercar up a piece of road which is, by comparison, far less technical and far more forgiving, but is still white-knuckle scary. I really enjoy this mode.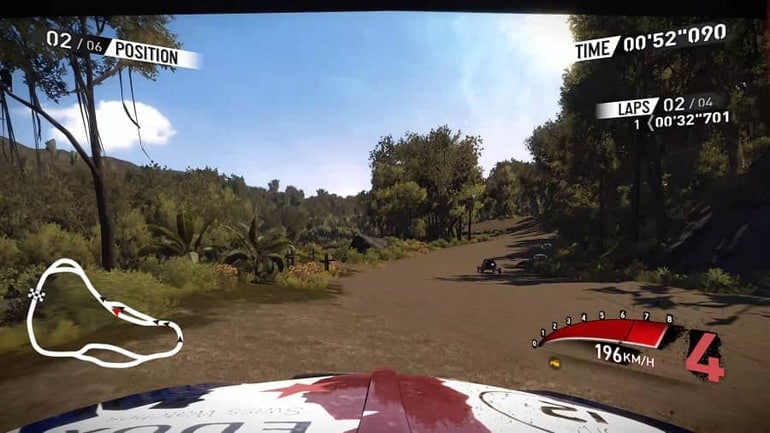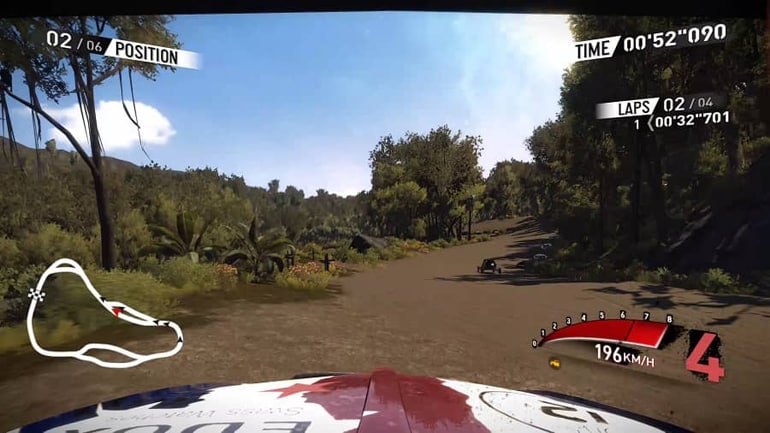 Extreme Khana is the games pure arcade mode. Think Onrush without the guns. It's basically an obstacle course where you jump over and land on your opponents, doing some really outlandish drifts and living Ken Block's life.
All five of these modes are really entertaining, each with their own distinctive gaming experience and I actually find myself wanting to become the best of the best in all of them. The fact that there isn't a really compelling career story arc doesn't bother me one bit. I like the way it gives me the relevant info and doesn't treat me like a child. It just challenges you to get your dick out and go for it!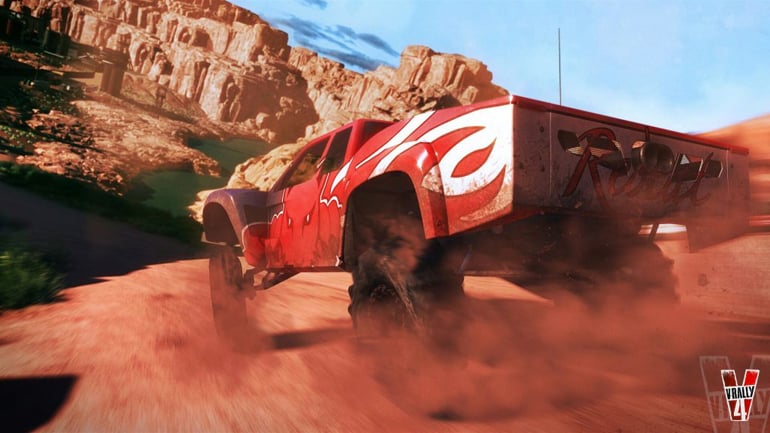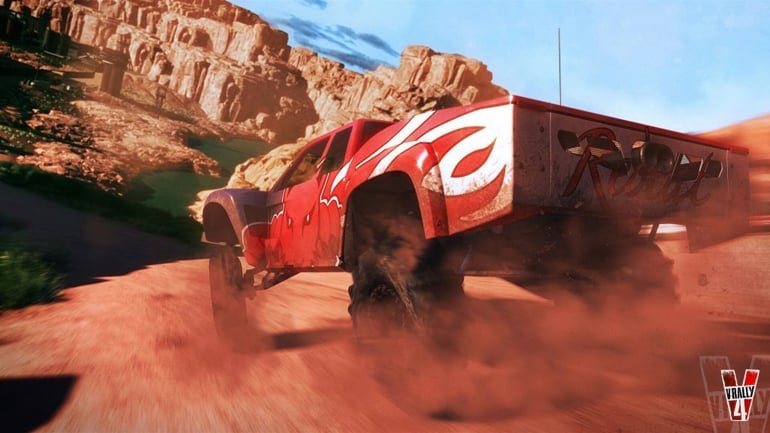 It's a beautiful looking game with renders as good and often better than the current perceived leaders in the genre. The soundtrack is great and the gameplay is right up there with Kylotonn's best. It's a no-nonsense racing experience, uncluttered and pure an I think I've found my new favourite rally game. It may seem to lack the full experience, considering it's premium price, but trust me, what it lacks in gravy, it more than makes up for in meat.
If you just want to race and tame some of the most brutal machinery ever designed by the devil and manufactured in hell, buy V-Rally. You won't be disappointed.