As a parent, I've been hearing a lot of excited whispering from my daughters (and their friends) about a range of toys called Fingerlings. With the festive season barrelling down on us, I decided to do what any good parent would do and see what all the fuss is about and if it would be worth filling a Christmas stocking with one of these toys.
For the uninitiated, Fingerlings are little cute robotic animal toys (a bunny, sloth or unicorn) which, as the name suggests, clips onto your finger. While this might initially sound very uninteresting, there is more to this toy than first meets the eye. The biggest draw is that they are surprisingly interactive for such a small toy. Each of these Fingerlings can be interacted with in various ways which evoke different responses.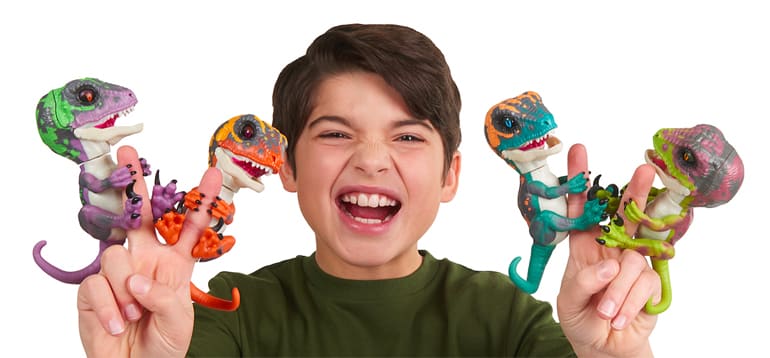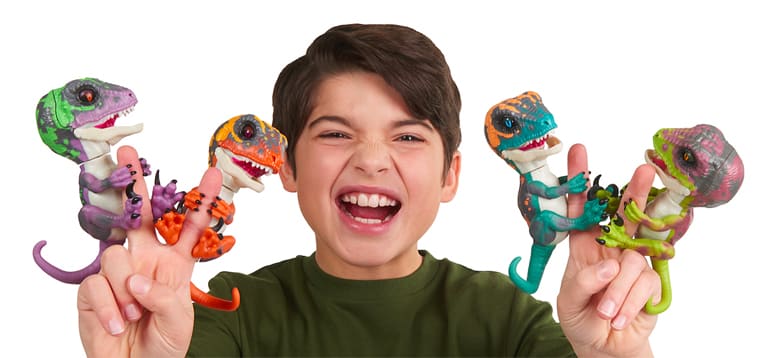 WowWee, the guys who manufacture the toys, finally realised what we all know to be fact and that is that adding dinosaurs to anything makes it exponentially better. So, with that in mind, the toy manufacturer released the Untamed line of Fingerlings. Like I mentioned, I had no idea what these toys were before I received one of these little raptors for review, but I have to say that I was pleasantly surprised with just how much interactivity was packed into this little toy.
First off, Untamed Dino Velociraptor Fingerling I received for review, while obviously lacking the adorableness of their fellow animal counterparts, are still surprisingly cute, even for a velociraptor. Each of the available different coloured versions has their own unique name. My purple and green review Raptor, for example, was called Razor.
It quickly became apparent that these little toys are all about interaction and experimentation, basically figuring out what kind of reactions the little robotic toy will have to specific interactions. For instance, Razor has two touch-sensitive spots on its head, on the front of his snout and the other at the back of his head. Touching these spots sees the little guy making various noises, of which there are about 40 in total.
There are also a few other ways to interact with your brand-new dino. Placing it on the floor and clapping your hands sees it trying to sing a tune and cradling it in your hands after a rough day of playing has the little guy falling asleep. Even blowing in his face has him emitting what I guess is the dinosaur equivalent of a sneeze. There is even a way to make the sharp-toothed creatures let out a bit of wind.
The Untamed range actually has two different modes, the one being Tame mode and the other Untamed mode. Depending on which mode/mood your little dino friend finds itself in will depend on how it reacts to touch it on its snout. In the Tamed mode, your little Fingerling has the type of demeanour which makes you just want to give him little hugs. Basically, he makes cute noises and is the best companion you could ask for. But poke, prod or shake him too much and he goes into the Untamed mode, which means that he becomes a lot meaner and emits all kinds of vicious growls.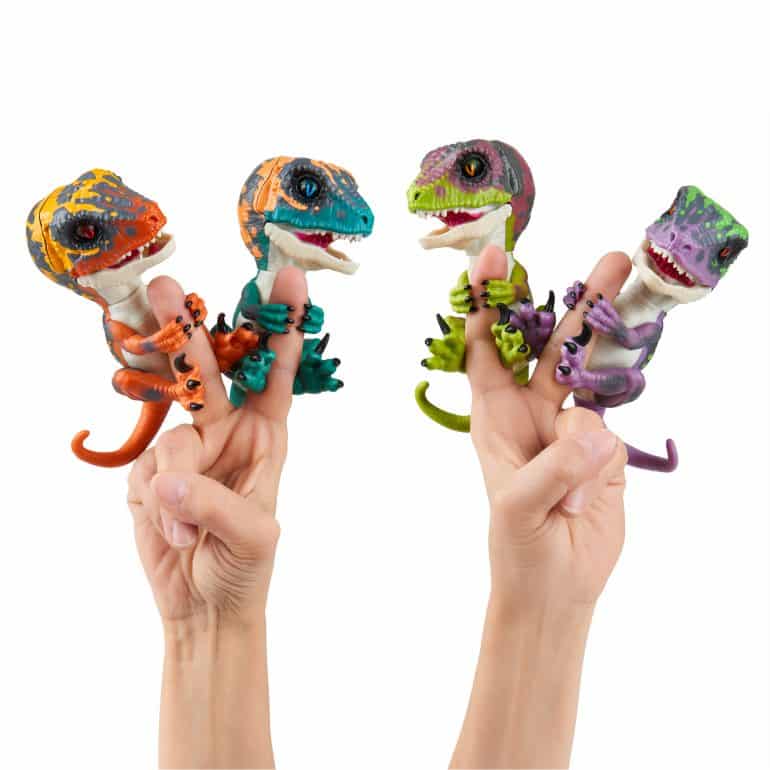 While little Razor surprised me with just how interactive he was for such a small toy, I was also quite impressed by the build quality. Obviously being a robotic toy means that these Fingerlings might be more susceptible to damage than say your standard non-robotic toys, but I found these toys to be unexpectedly rugged. Sure, any kid who puts enough effort into it you could possibly break the little guy's jaw, which is probably the toy's weakest part. Having said this, even my youngest daughter, who tends to continually drop things from various heights and who is inclined to play a little rougher with her toys than the manufacturers would like, has not yet been able to damage the tiny robotic dinosaur.
Again, the paintwork on the toy is done really well, although there was some overlapping in places. It is also important to note that the Untamed Dino Fingerlings are a bit larger than their counterparts, which makes them a tad heavier.
Overall, I really enjoyed playing with this little robotic toy. As weird as it may seem, my daughters quickly fell in love with Razor, even going as far as to make a little bed for him. This just proves that even for such a small and some might say simple robotic toy, the Untamed Fingerlings are a toy that your kids will most probably have fun with. If you love interactive toys, these are reasonably priced and of good quality.