Who are the most powerful anime villain characters of all time? We're glad you asked. Just like most TV shows or movies, anime villains are often overlooked by most viewers. While some villains are simply not well-written, others simply do not have the power to truly cause any real damage. However, amongst these are a few characters who not only dominate every scene they're in but manage to steal the show completely too. This list is dedicated to those villains: the 5 most powerful anime villains of all time.
RELATED: Laugh Out Loud With The 20 Best Comedy Anime
5. Sosuke Aizen – Bleach
The prime villain of the Bleach series, Sosuke Aizen, is possibly one of the most powerful characters and villains in anime history. Where most villains excel in raw power, Aizen is a master of all trades. Not only can he cut through anyone he encounters, but he also boasts a charismatic personality that has proven to entrance other characters or manipulate them against their will.
Sosuke Aizen was formerly the 5th Division captain of the Soul Society and, quite notably, one of the most idolized and respected captains of the divisions. He was also respected by his allies from other divisions. However, beneath this kind and gentle demeanour lies an evil that not even Hollows can compare.
Following the betrayal posted by Aizen, he leaves the Soul Society with the objective of invading the Soul King's Palace and claiming it for his own. The villainous Aizen believed he was more fitting for the role. But, in order for him to accomplish that, Aizen needed an element that would allow him to traverse to the Palace. This element is known as Oken, and it can only be created at the expense of places with excessive spiritual activities. Ichigo's Karakura Town was also considered one of those places.
Needless to say, after Aizen's ventures into Las Noches and becoming its ruler, he set out for conflict against the Soul Society, only to be stopped by Ichigo Kurosaki himself. Furthermore, Kisuke Urahara also contributed to sealing him away in the depths of the Soul Society.
As far as powerful villains go, Sosuke Aizen deserves his place on this list.
4. Father – Fullmetal Alchemist Brotherhood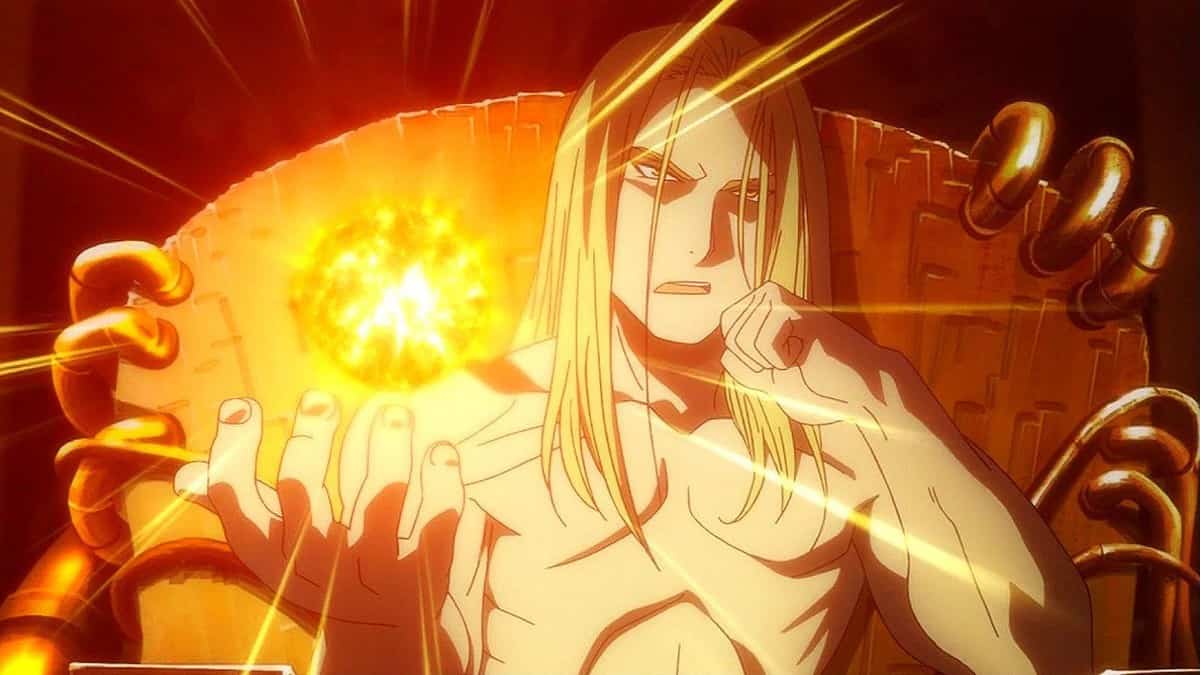 'Father' is the name used mainly by the Homunculi. In reality, this character has no name. In fact, he was also a Homunculus created from the DNA of Van Hohenheim and was supposedly referred to as "The Dwarf in the Flask." This villainous character came into existence 400 years prior to the events of Fullmetal Alchemist.
Father, as an immortal being, gained his status of invincibility in exchange for every single human being in the Kingdom of Xerxes. Moreover, Father also shared a portion of his powers with Van Hohenheim to repay him for the DNA he provided. He also inherited the knowledge of the Eye, allowing him to possess knowledge of almost everything. And in order to seek perfection, Father decided to separate all of his worldly desires, forming a group of Homunculi who are distinctly representing the Seven Deadly Sins.
Since Father kept failing to create the perfect Philosopher's Stone, he kept trying repeatedly, despite the lives that it cost, and he almost succeeded. The Elric Brothers, the Military, and of course, Van Hohenheim worked collaboratively to prevent him from achieving a God-like status.
Father is definitely one of the most powerful anime villains of all time.
RELATED: The 9 Strongest One Piece Characters of All Time
3. Acnologia – Fairy Tail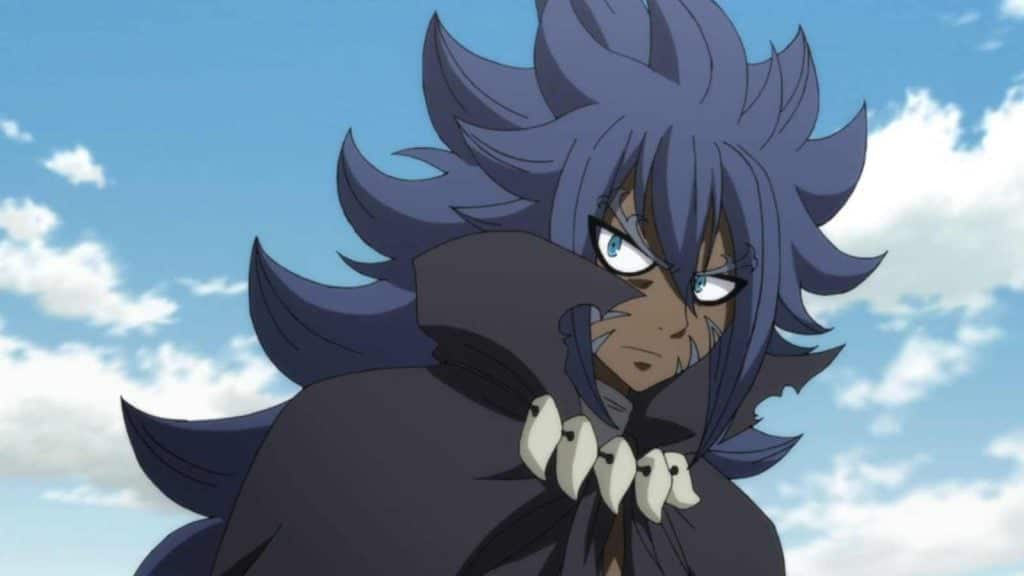 Once a human, Acnologia, one of the main characters of the series, is a treacherous dragon that transformed into one after the excessive use of Dragon Slayer Magic. Acnologia's power was feared by all, even the Black Wizard Zeref himself. And though most may argue that Zeref is the strongest character in Fairy Tail, we would rather disagree. Unlike any other dragon or dragon slayer, Acnologia did not require any specific attributes to empower him. For instance, Natsu needs to eat fire to boost his powers. However, Acnologia has the ability to consume any and every kind of magic thrown at him.
The King of Dragons is not a title by birthright. In fact, it is a title bestowed only to the one who stands atop every other being, ruling and conquering them. Acnologia is the possessor of this title and for good reason. He brought the dragons to the bring of extinction by himself. But, like every other antagonist, Acnologia did so for a certain reason — vengeance.
Acnologia sought vengeance for the creatures that took his family from him. Although both good and evil dragons existed, Acnologia was so blinded by hatred that swore to wipe out the entire dragon race. In the end, Lucy used the combined power of all Ishgarian citizens and formed a Fairy Sphere to entrap the dragon, while Natsu dealt the final blow in the space-time rift.
Acnologia deserves to be on the list of most powerful anime villains of all time.
RELATED: The Best Anime Quotes About Life
2. All for One – My Hero Academia
In a world where most cannot survive for long, All for One is a character who has seemingly lived for well over a century. He is but the arch-nemesis for the wielders of One for All, and he is also the character who forced All Might into retiring. The conflict took place roughly five years before the events for the series were set in motion, with a critically injured All Might. Needless to say, All Might did not hold back either. All for One suffered a great deal of injuries.
Regardless though, All for One still remains just as powerful as before. Not only does he now lead the League of Villains, but he also ended the career of All Might once and for all. Currently, he remains imprisoned in the Tartarus prison. However, even then, All for One is still a force to be reckoned with and one of the most powerful anime villains.
1. Madara Uchiha – Naruto Shippuden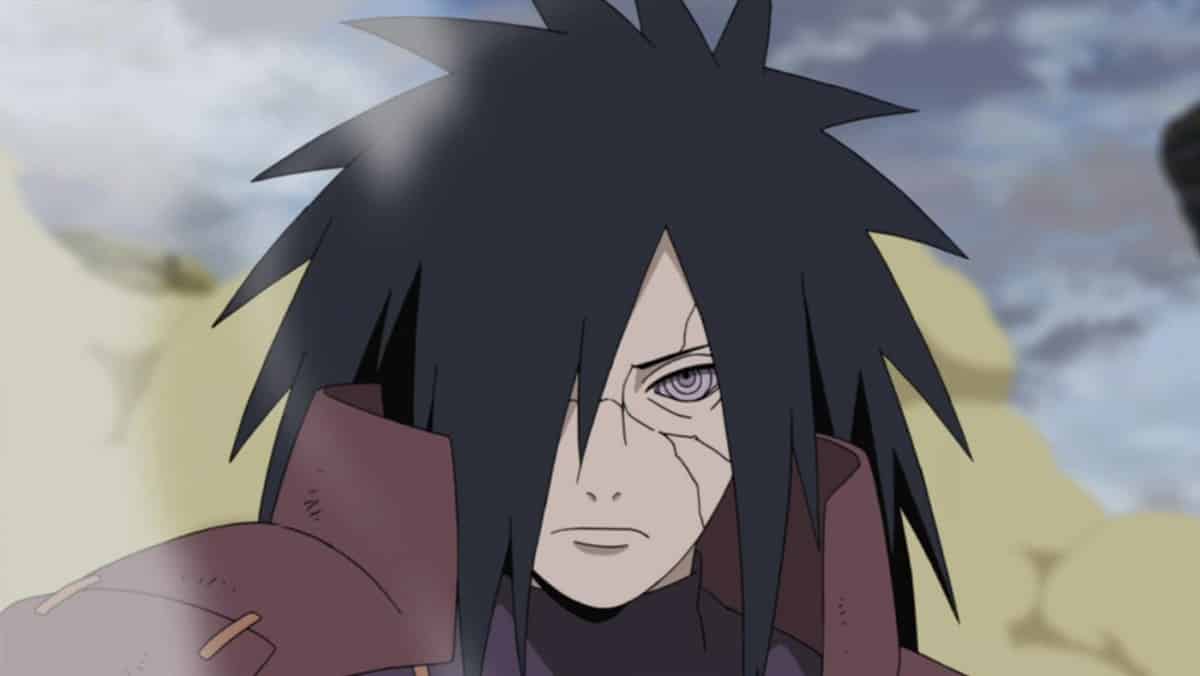 Imagine a character so powerful that even the creator cannot defeat him— impossible, right? Well, it has proven to be possible after the debut of Madara Uchiha. While the above-mentioned villains are undoubtedly powerful and charismatic, Madara Uchiha is simply in a league of his own. This character is capable of single-handedly defeating the most powerful Shinobis from the entire series without breaking a sweat.
Madara grew up in an era where civil conflict and battles were an everyday experience. And unlike the future generations, this era was full of tragedy. He ended up losing all of his siblings but managed to somehow befriend Hashirama Senju, the child of an enemy clan leader. Both Madara and Hashirama are known as the co-founders of the Hidden Leaf Village. The two worked extensively to establish peace and harmony in the village, preventing any child from experiencing what they had to grow up with.
However, things took a wrong turn and it resulted in Madara and Hashirama engaging in a legendary battle that shaped the entire series. Though Madara faced defeat at the hands of Hashirama, he still finally awakened his Rinnegan. Before passing, he handed the powers to Nagato Uzumaki, awaiting his return to reclaim what's his. This character brought himself back to life, literally.
Is Madara Uchiha the most powerful anime villain of all time? Probably.
RELATED: The 15 Most Powerful & Strongest Anime Characters Of All Time
Tell us, who do you think is the most powerful anime villain?