It's rather eerie to be writing about Undiscovered Country as fiction, when it's a possible way of life after the coronavirus (COVID-19) pandemic. As the world goes into a massive shutdown and there's a scramble to find a cure, Image Comics' series—by Scott Snyder, Charles Soule, Giuseppe Camuncoli, Daniele Orlandi and Matt Wilson—is starting to look like a disturbing example of what could happen if humanity doesn't heed the warnings.
The premise of the series is simple: In the near future, the USA is closed off from the rest of the world and no one knows the reason for it. When a global pandemic hits, a team is sent to the United States to find the cure.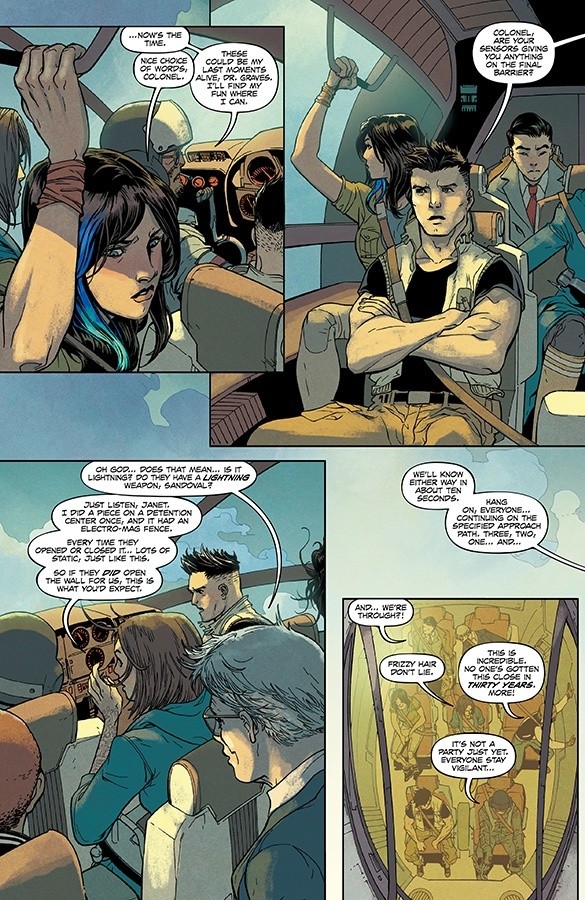 Sounds frightening, doesn't it? Especially after reports that a certain president was trying to buy a cure for his own country. And while the series delves into territories explored by Mad Max and The Walking Dead, it's a harrowing reminder of how society needs to band together if it's to overcome dangerous obstacles that can wipe us out.
It also shows us how politicians can make or break these types of situations, and how people's selfish motivations often make things worse for everyone else around them. It's a mirror of the best and worst of humanity at the same time. And it reveals what can happen after periods of prolonged isolation — both physically and ideologically – much like people are doing with COVID-19.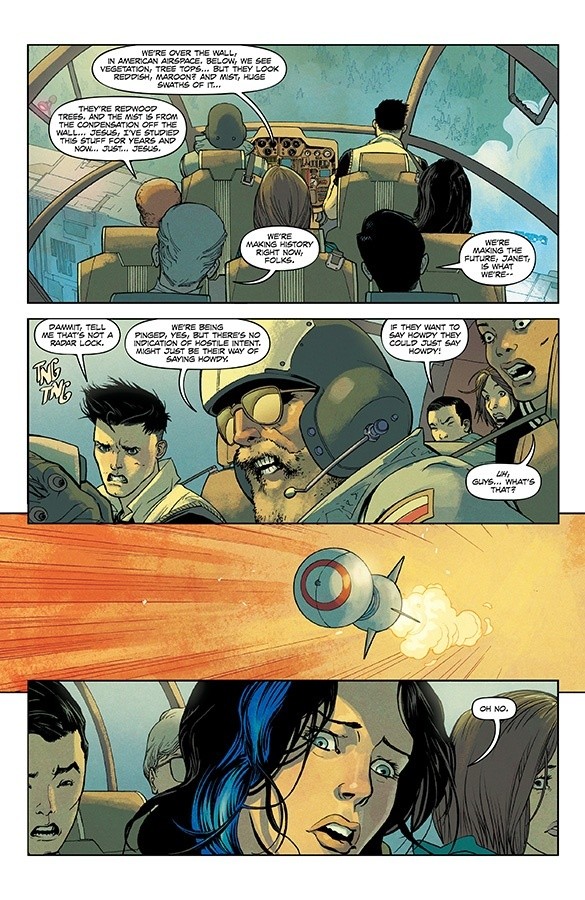 "As dads, [Soule and I] worry about the fact that our kids sort of spiral inward," Snyder told The Hollywood Reporter. "You know, the things they find, the things they can insulate themselves with, in terms of pop culture and also politics. Whereas when we were kids, I feel like there was a sort of more open, or at least more objective, sort of truth. And it's been chipped away at. Yeah. So right now, this book is largely about the dangers of that. The pitfalls of the idea of isolationism on every level."
At the same time, Undiscovered Country isn't a harbinger of doom. The premise might be scary, but there is a glimmer of hope that keeps you coming back for the next issue. It might operate as a post-apocalyptic cautionary tale, but it also demonstrates the power of the human spirit to conquer what seems to be insurmountable.
Undiscovered Country #5 is on sale now. If you've read it, let us know what you think of it in the comments section below.