When you have a creative team featuring Scott Snyder (Batman, Justice League), Charles Soule (Daredevil, Curse Words), Giuseppe Camuncoli (The Amazing Spider-Man, Darth Vader), Daniele Orlandi (Darth Vader) and Matt Wilson (The Wicked and the Divine, Paper Girls), you know something special is on the way. And Undiscovered Country is exactly that: a special book.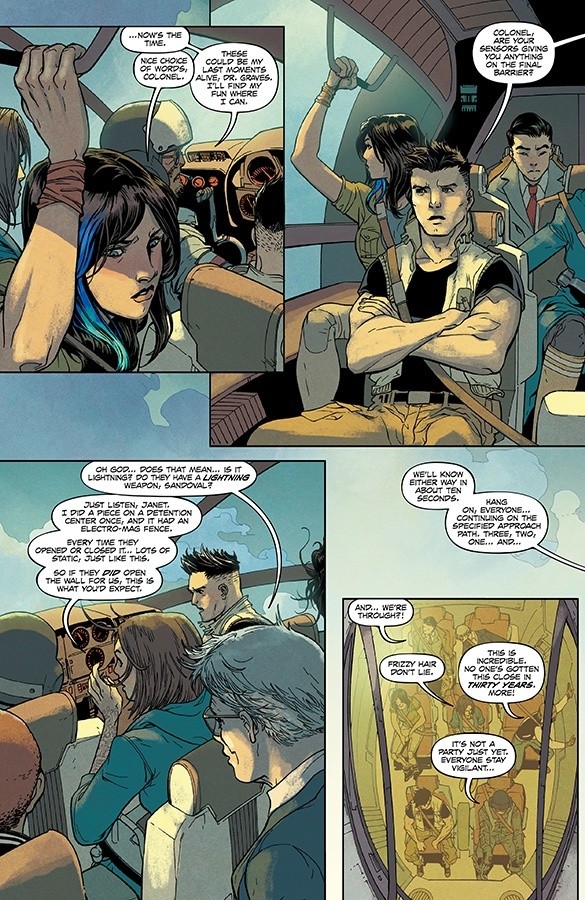 With the absurd number of comics being released on a weekly basis, it's tough to identify what needs to be added to the pull list. While the naysayers predict the end of the comic book medium as a whole, the industry has never been hotter in terms of creativity. Marvel and DC are constantly pushing out a stream of outstanding titles, while indie publishers like Image Comics and Dark Horse are homes to the most imaginative of minds.
Now, there's a brand-new series to keep an eye on. Channelling the exploration and mystery of Lost with the rich action and vast landscape of Mad Max, Undiscovered Country tells of a world that could be entirely possible, especially if silly walls are put up. Set in the near future, the United States of America has been walled off from the rest of the world and no one knows why. A global pandemic strikes and a team seeks a cure within the U.S. borders. Of course, their plan isn't about to go off without a hitch, as they unravel why the U.S. shut shop.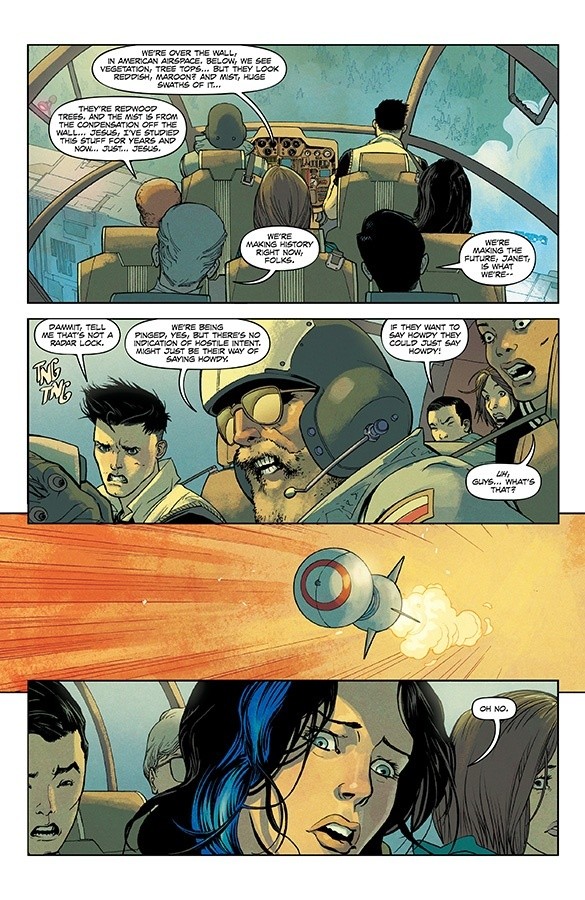 Judging by issue #1, this story can go in numerous directions and no one (except the creative team) can be certain of what's to come. There's a feeling that it's a story that can go on for many years. Plus, there's a lot of prequel possibilities here.
In many ways, it's been referred to as the new Image title that can take the place of The Walking Dead, now that the zombie series ended. "We're not going to presume that it can be anything. We just want to deliver a really good story," Soule told The Hollywood Reporter.
"Yes, it's a story about people walking through a changed America, you know, whatever. Our job is to deliver a hell of a story that has a strong emotional core that we care about, with a great team, that's gonna come out on time and be beautiful and everything, and that we know we can deliver. The rest is kind of up to, you know, the readers, I guess, and the retailers and everyone else."
Despite the team's modesty about the series' potential, the excitement around Undiscovered Country is growing at a rapid pace. In fact, it's already been acquired by New Republic Pictures for potential franchise development. Soule and Snyder will adapt the screenplay and serve as executive producers along with Camuncoli.
So, if you're in the mood to discover the next big thing in comics, it's time to get on board with Undiscovered Country. It holds immense promise and it looks like it'll deliver on all the hype.