Before there was Nate, there was Sully. Isn't it time that one of the coolest NPCs gets his own game? Where's our Uncharted Sully spin-off?
With the PlayStation 5 entering its second year in the market, it's now more likely than ever that a new Uncharted game might be in the works at Naughty Dog. The last new title we saw from the legendary developer was The Last of Us Part II in 2020, and that game didn't even get a proper PS5 release.
The release of Uncharted: Legacy of Thieves Collection has reignited the love for the franchise; its unique blend of adventure and superb writing quickly turned the franchise into one of PlayStation's most beloved newcomers during the seventh generation of consoles and elevated Nathan Drake to the levels of Crash Bandicoot and Ratchet.
We've seen Drake grow up to be the professional tomb raider he is, and it's all thanks to the friendship and guidance of Victor Sullivan, better known as Sully. Seeing as how the future of the series is somewhat uncertain now that Drake has retired, it's the perfect time for the franchise to go back in time and explore how Sullivan became Nate's mentor — perhaps call it Uncharted: Sully.
A Rich Backstory
Like every character in the Uncharted series, Sully has led a fascinating life that's conveniently shrouded in mystery and narrative potential. Born in 1950, Sully served in the U.S. Navy for a time but was dishonourably discharged for running scams. A game like Uncharted: Sully could explore his time immediately after leaving the Navy when Sully became deeply entangled with the criminal underworld.
It's also worth mentioning that Sully was 40 years old when he met Nathan Drake in 1990, so there are at least two decades worth of stories to tell in a possible Uncharted: Sully.
Sometime in the eighties, Sullivan ran some business with an infamous drug lord. For this job, Sully smuggled some invaluable woodblock printings out of Japan. This story could be a suitable plot for Uncharted: Sully, seeing as it features a Victor Sullivan that's absolutely at the top of his smuggling game.
Of course, this is all assuming that Uncharted: Sully turns out to be a prequel. After all, there's also the possibility that the game could be deemed a spin-off of the main Uncharted series — which is something that would give the developers carte blanche to make a game in any genre they desire. This opens up a whole new world of possibilities, meaning that Uncharted: Sully could even be a game about Sully's enterprises after the last Uncharted game.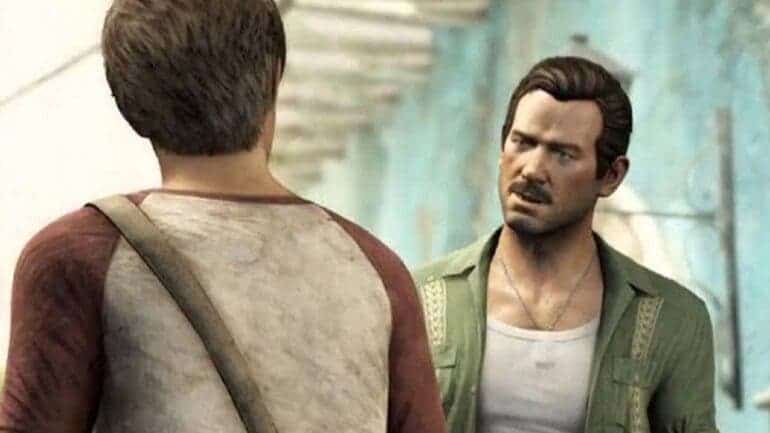 What The Future May Hold
When last we saw Sully, the 65-year-old had taken a new occupation as a respected businessman alongside Nate's brother, Sam. Granted, a game about the business exploits of two middle-aged men would be a radical deviation from what the Uncharted series is usually about — but this is Uncharted: Sully we're talking about, right?
A new IP would allow Naughty Dog the chance to fulfil their dreams of finally developing a game that's 100% about narrative progression — much like what Quantic Dream and Supermassive Games have been doing in recent years.
That's all assuming that Sully and Sam don't go back to their old smuggling ways, which is something that's certainly bound to happen knowing the kind of characters we're dealing with. Anyways, a new Uncharted game based on Sully's past (or future) sounds like a great way to expand upon the story of one of the most charming characters in the franchise, and it would usher in a new age of storytelling potential for Naughty Dog moving forward.
Tell us, do you want a solo Sully Uncharted spin-off game?