Sony has released the first official two-and-a-half-minute Uncharted movie trailer today after leaked footage found its way online yesterday. And, thankfully, the first look doesn't disappoint.
What the trailer for the Uncharted movie below.
Based on the popular game franchise which has sold over 41 million copies, the Uncharted movie (the first feature film from PlayStation Productions) is ditching the plot from the trilogy in favour of telling an original prequel story. In the film, Nathan Drake (Tom Holland) is just a young treasure hunter learning the ropes from his mentor, Victor Sullivan (Mark Wahlberg).
In other words, he isn't an Indiana Jones knockoff here.
In fact, director Ruben Fleischer believes that the film is "for both hardcore fans of the game and those who are not yet familiar with the franchise and believe[s] that both will be equally entertained by this incredibly fun and action-packed film".
But while the Uncharted movie is forging its own path, there are still a number of familiar situations and scenes in the trailer, especially a set-piece inspired by Uncharted 3: Drake's Deception. Fans will immediately recognise the scene where Tom Holland's Nathan Drake is fighting mid-air on a cargo plane's ramp door.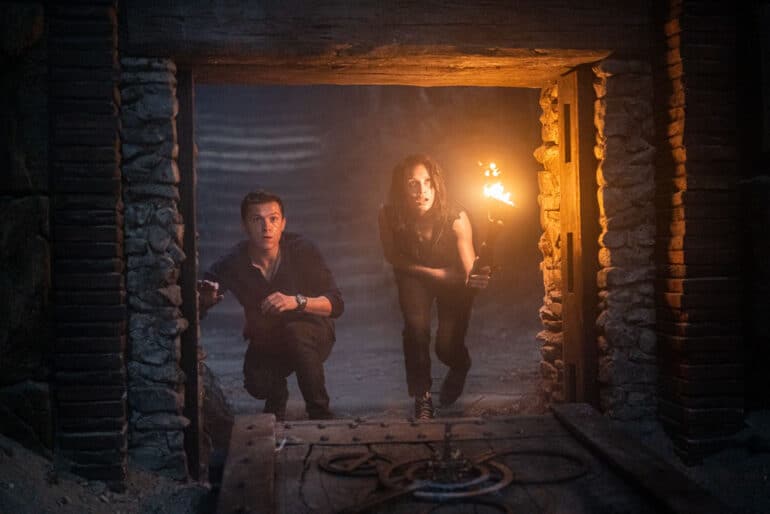 Fans of the franchise might find it hard to shake just how young the grizzled Nathan Drake looks here. You could argue that, aside from the name and the wardrobe, Tom Holland doesn't really look anything like his video game counterpart. That said, he has plenty of time to grow into the role, especially if the franchise turns into a success.
And judging from the first Uncharted movie trailer, which is heavy on action and adventure, there's no reason why there won't be plenty more to come.
Following a few delays (and seven directors), the Uncharted film is scheduled for release on February 18, 2022.