So, is EA Sports' UFC 4 a champion or contender? It depends on what you're looking for, really. The history of combat sports in gaming is rather complex—especially if you look back at how boxing titles, such as Punch-Out! and Ready 2 Rumble, were crowd-pleasing button-mashers. However, the world of mixed martial arts is a different beast altogether. It isn't only about throwing punches and kicks, but it's about strategy and outthinking your opponent.
For this reason, UFC 4 might not be a casual gamer's cup of Monster Energy. This isn't an arcade brawler that you can pick up and smash buttons to victory every night after work. It requires a little patience, intuition about fight science, and a basic understanding of MMA.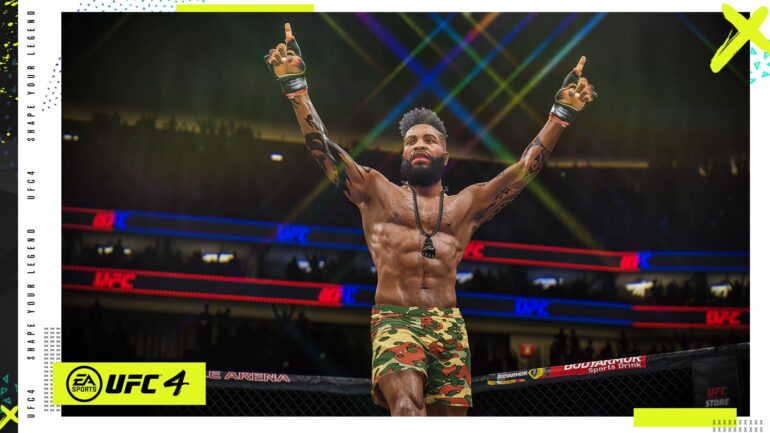 For example, a kickboxer-inclined fighter, like Conor McGregor, will not want to enter a slugging match with a highly rated boxer like Tony Ferguson. Why? Because Ferguson will take his head off in no time. In much the same way, you don't want to get into a grappling match with a wrestler if it isn't one of your strengths.
This is why it's paramount that new gamers spend some time in the virtual gym and learn their chosen fighter's basics. While EA Sports' previous UFC titles featured frustrating controls and mechanics, UFC 4 simplifies it in a positive way, even allowing for submission minigames. This doesn't mean you should skip the tutorials and hit straight to the matches, because there's a lot to learn before fight night.
For the beginners, Career mode affords you a learning opportunity to work your way up the ranks from amateur to UFC legend. As soon as you fire up the game, you'll get the chance to create your fighter (whether it's in your own image or someone else's) and choose your fighting style. From there, you'll train, spar and get the occasional fight to hone your skills. Some of the cutscenes do feel repetitive, but you shouldn't ignore your trainer's advice, as he'll be able to tell you which areas need some work.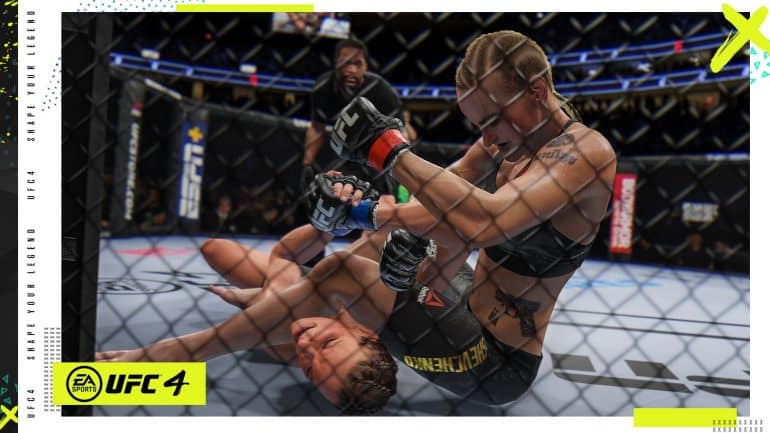 Once you feel inspired to play as some of the sport's biggest names, however, you can select one-on-on Fight matches or head off to the Online modes. There's an impressive roster of fighters included here, such as cover stars Israel Adesanya and Jorge Masvidal and even CM Punk who's unlikely to ever have another fight in the Octagon. For those who'd like to play as UFC President, Dana White, he's here too.
The character models look neat, realistic and even feature their real-life counterparts' nuances and characteristics, while the arenas are equally detailed and lifelike. There's also the option for players to take their fights to Backyard and Kumite arenas for a little change of scenery.
Look, I'm not going to sugar-coat it. The game is incredibly difficult, and you will get knocked out many times. But there's something rewarding about seeing your own progress in action, and you start to realise that you need to approach a fight differently from before.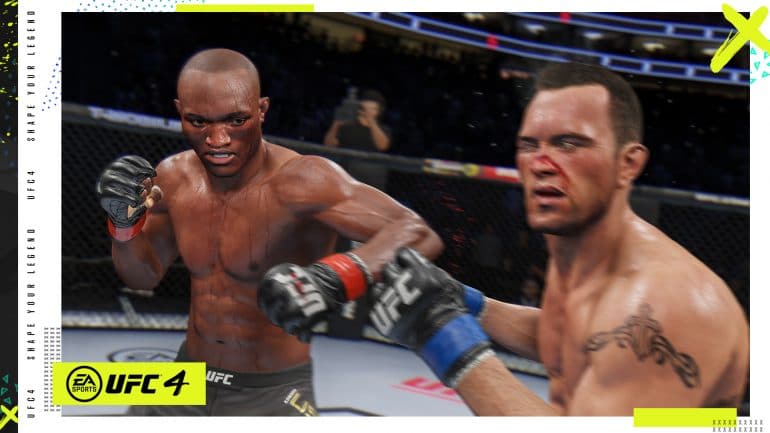 This was particularly evident in my online matches against Fortress of Solitude's editor, Jarrod Saunders. We both realised that maintaining stamina and reducing damage was more important than gung-ho fighting and a constant barrage of attacks. You can have all the momentum on your side and pummel your opponent blind, but if your stamina is low and you're left exposed for a split second, you will get KO'ed.
P.S. You can ask him who won our matches. Hint: It wasn't him.
Unlike EA Sports' flagship FIFA series, UFC 4 isn't a pick-up-and-play game. It'll frustrate casual gamers or those who crave simple gameplay, but if you stick it out and give it a chance, you'll find a rewarding experience that keeps you coming back for more pain and glory.