Videogame developer Ubisoft has promised to overhaul its workplace culture following allegations of inappropriate behaviour and sexual misconduct. The allegations have forced three senior executives to leave the company in recent weeks.
Best known for the Assassin's Creed franchise, Ubisoft is one of the major players in the gaming industry.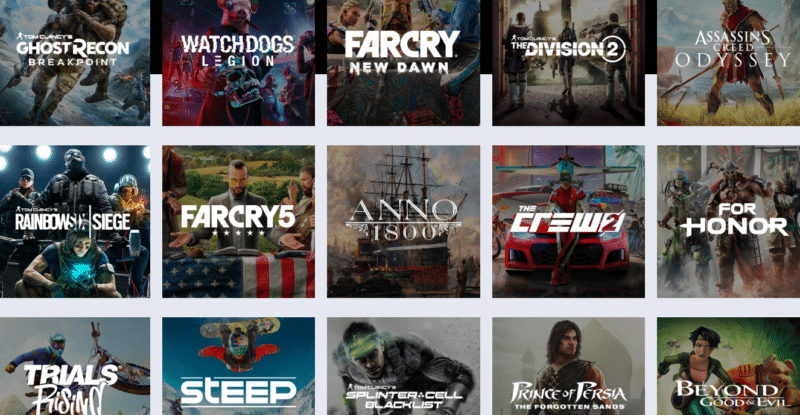 The resignations came just before the company's annual showcase of new games, which made no mention of the allegations. But Ubisoft did release a statement on social media prior to the event…
"Because all the content has been pre-recorded, we wanted to recognise that the issues we're currently dealing with won't be addressed directly in the show."
— Ubisoft (@Ubisoft) July 12, 2020
Due to the ongoing nature of the investigation, Ubisoft has not publicly made any specific allegations against its own staff. However, some media outlets have published allegations stating that the company ignored complaints of sexual misconduct and had a culture of harassment at in-house events.
The game developer has also come under fire for not wanting the lead character in the Assassin's Creed series to be a woman.
According to a report by Bloomberg, Assassin's Creed games have all faced resistance from Ubisoft executives regarding potential female lead characters – most notably from former chief creative officer Serge Hascoët.
Existing female characters even had their roles within the game reduced in favour of their male counterparts.
The original pitch for Assassin's Creed Origins saw Bayek being killed off in favour of his wife, Aya. But the idea was scrapped by Ubisoft bosses. Assassin's Creed Odyssey was supposed to only feature Kassandra as the playable lead. Once again, Ubisoft decided to give players a choice between Kassandra and her brother, Alexios. Additionally, Assassin's Creed Syndicate co-star Evie had her screen time cut in favour of her brother, Jacob.
And although the company's newest offering, Assassin's Creed Valhalla, allows players to switch to a female lead Ubisoft decided to debut the game with the male character only. Most of the company's marketing material for the game has been male-led too, because executives say female protagonists won't sell.
In a statement, Ubisoft Chief Executive and co-founder Yves Guillemot said the company "had fallen short of its responsibility to employees". He also added that he was "committed to implementing profound changes across the company to improve and strengthen our workplace culture."
While these are the right words to put out into the world, it remains to be seen if any real changes are made going forward.