There's a running gag at Fortress that you don't give motorbike racing games to me, yet here I am talking about TT Isle of Man Ride on the Edge 2. Look, it isn't like I HATE these types of games—I just find their lack of realism jarring. Motorbikes—superbikes in particular—are powerful machines that practically defy the laws of physics, but most games struggle to capture this sensation.
Loading up TT Isle of Man Ride on the Edge 2, its presentation catches my eye immediately. This doesn't feel like a Monster Energy festival where every dude has a tribal tattoo, sleeveless vest and rocks out to Five Finger Death Punch. No, it's breezy, welcoming and showcases the beauty of the Isle of Man, luring you into its gorgeous environment.
Ironically, it's in direct contrast to the actual race—which is billed as one of the most dangerous in the world where countless riders have perished. With all those sharp twists and turns, no kidding—you need to have some serious guts to compete in this race. But where TT Isle of Man Ride on the Edge 2 truly stands apart from its competitors is in its realism. This isn't the type of game where you hit the accelerate button, brake sharply on those dangerous corners, and accelerate to a podium finish. Instead, it requires some actual time and energy in sussing out the courses and bikes.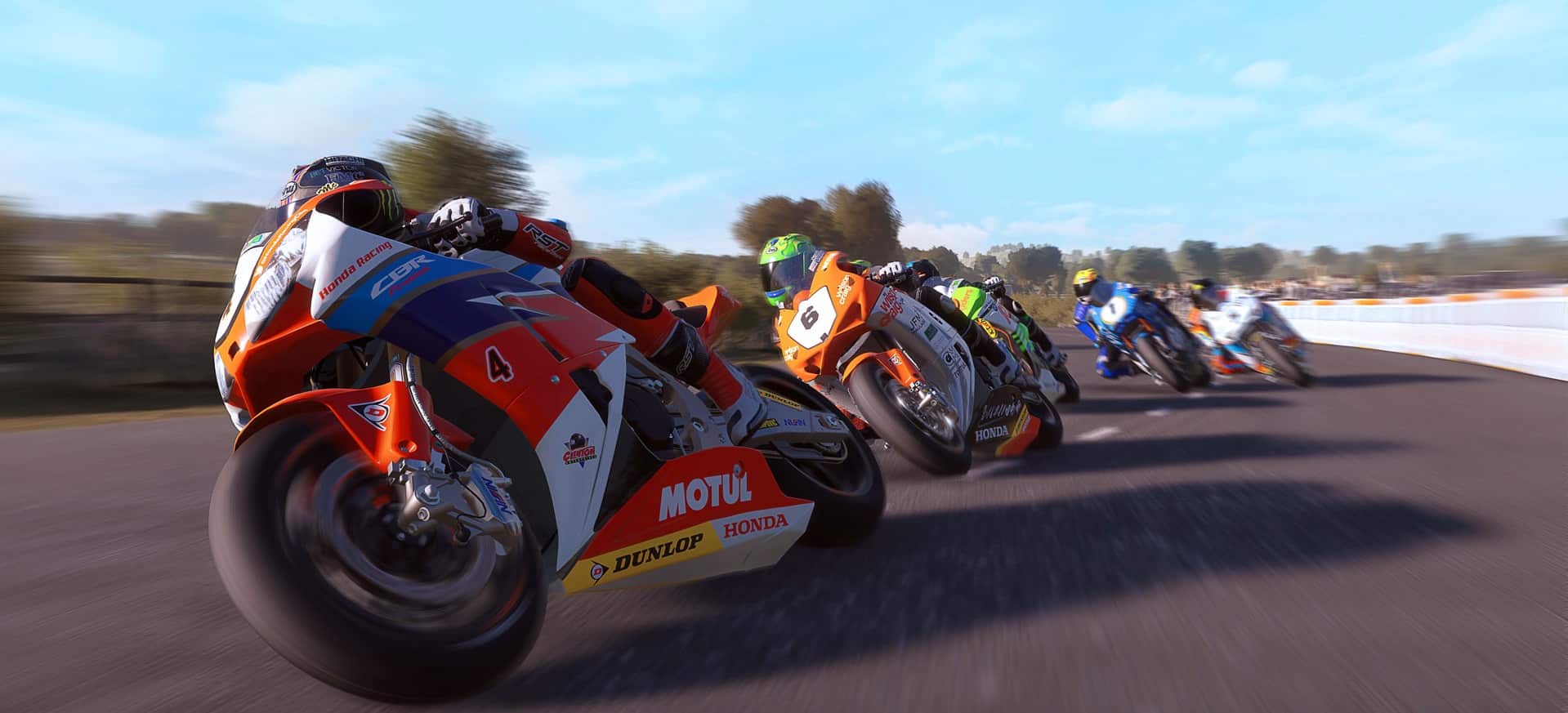 Whether it's through the career mode or a quick race, your senses need to be sharp here. If you brake too early, your rider is a goner. Brake too late and the same thing happens. There's a feeling of exhilaration as you see everything blur while your rider achieves top speed, but there's also a sense of dread because you know one wrong move and you're done for.
That being said, the sensitivity of the control system might put off gamers who want a quick and easy pick-up-and-play racer. It can feel frustrating to wipe out on every bend for the first hour of playing. However, it's rewarding when you finally understand how to handle your bike and the circuits. Yes, it isn't something you'll pick up in twenty minutes—even in automatic—though the mechanics are highly realistic and challenging.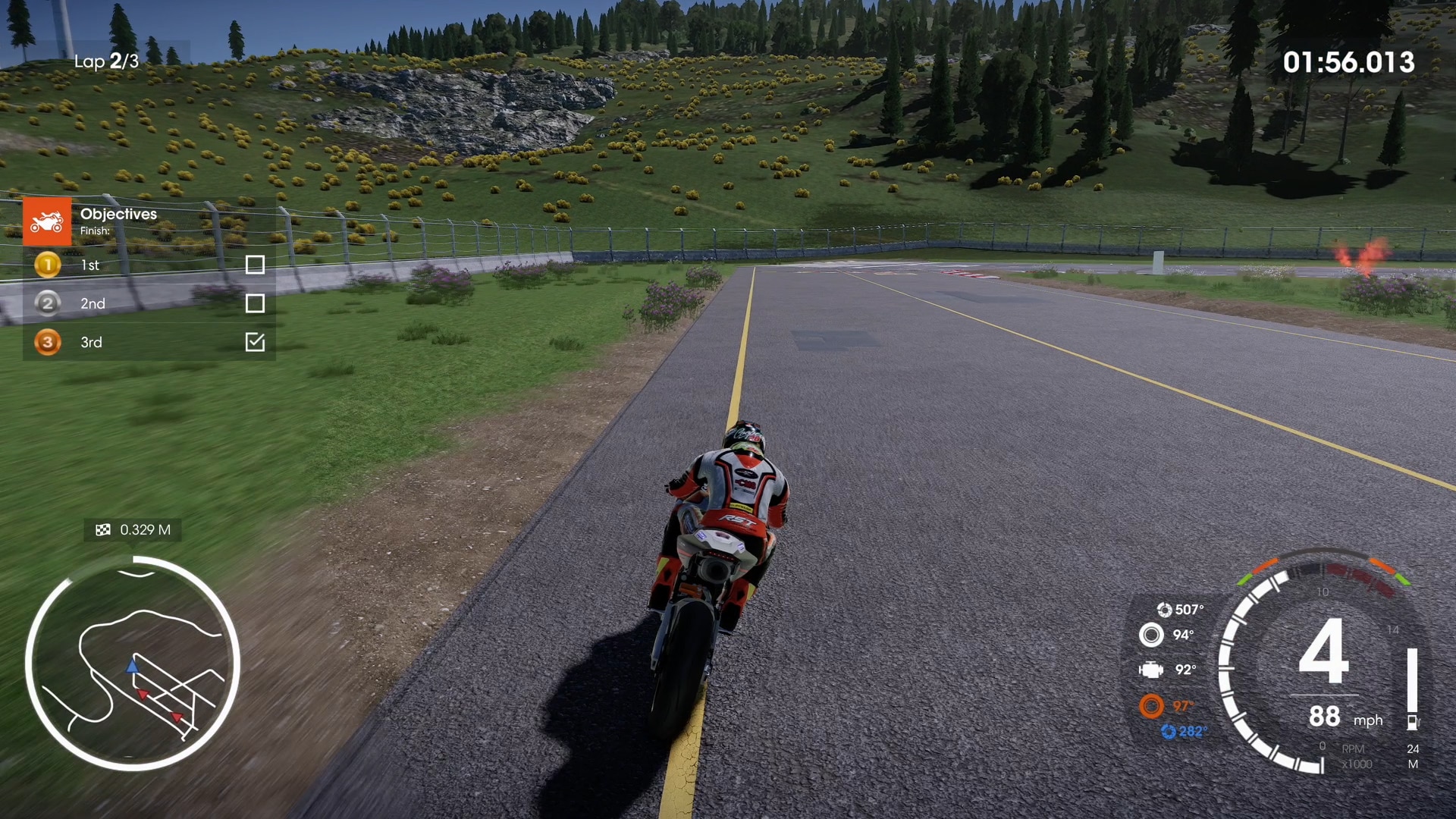 While the graphics of racing simulators haven't quite hit the same peaks of other sports games, TT Isle of Man Ride on the Edge is far from ugly. The bikes and riders look faithful to their real-world counterparts, while most of the luscious green and excitement of the environment stands out—except for the crowd who look like cardboard cut-outs (honestly, what is it with racing simulators and bad crowd graphics?).
One area where racing simulators excel is in the sound department—and this is no different here. These machines sound like the beasts they are and you can't help but be floored by the noise of an engine revving to its breaking point. It certainly tickles that need for speed.
TT Isle of Man Ride on the Edge 2 certainly makes some positive strides, even if it isn't bumpy in certain places.
The Review
TT Isle of Man Ride On The Edge 2
Considering the annual Isle of Man TT race is cancelled due to the COVID-19 pandemic, this title is a perfect treat for fans of this world-famous event. If anything, it'll sharpen your knowledge and skills of several motorbikes.
PROS
Realistic
Beautiful setting
Different from other simulators
Review Breakdown
Replay Value

0%

Gameplay

0%

Graphics

0%

Sound and Music

0%