Trianga's Project: Battle Splash 2.0 is a totally new experience, turning a battle arena shooter into a playful, non-lethal, water-based shooting game, bringing water wars to PC in a fun and competitive way.
RELATED: Another Crusade Review
Make a Splash!
The whole point behind the game is to replace the shooter mechanics that have been done and recreated repeatedly with a totally new game style, all surrounding mechanics and physics that work around water.
Water is one of the things that is notoriously the most difficult to code and to sort out the physics and graphics for. The developer has created an entire game around it. The game relies heavily on Splash mechanics like water splashing off of surfaces appropriately, and to make that possible, the game is entirely physics-based.
In Battle Splash, you don't have a health gauge but a Water Resistance that slowly fills up based on a percentage. Once 100% soaked in water, you are incapacitated for the round/match.
Water also replaces all your bullets! In this battle arena, gone are the guns of the past. Now, they are replaced with water guns in the form of a pistol, a sniper rifle, a bazooka, and a water balloon. There are also upgrades for the weapons that can be changed in real time. The upgrades include standard "straight" or ballistic bullets, bouncing options, and more.
RELATED: Catan Review
Gameplay is Easy to Grasp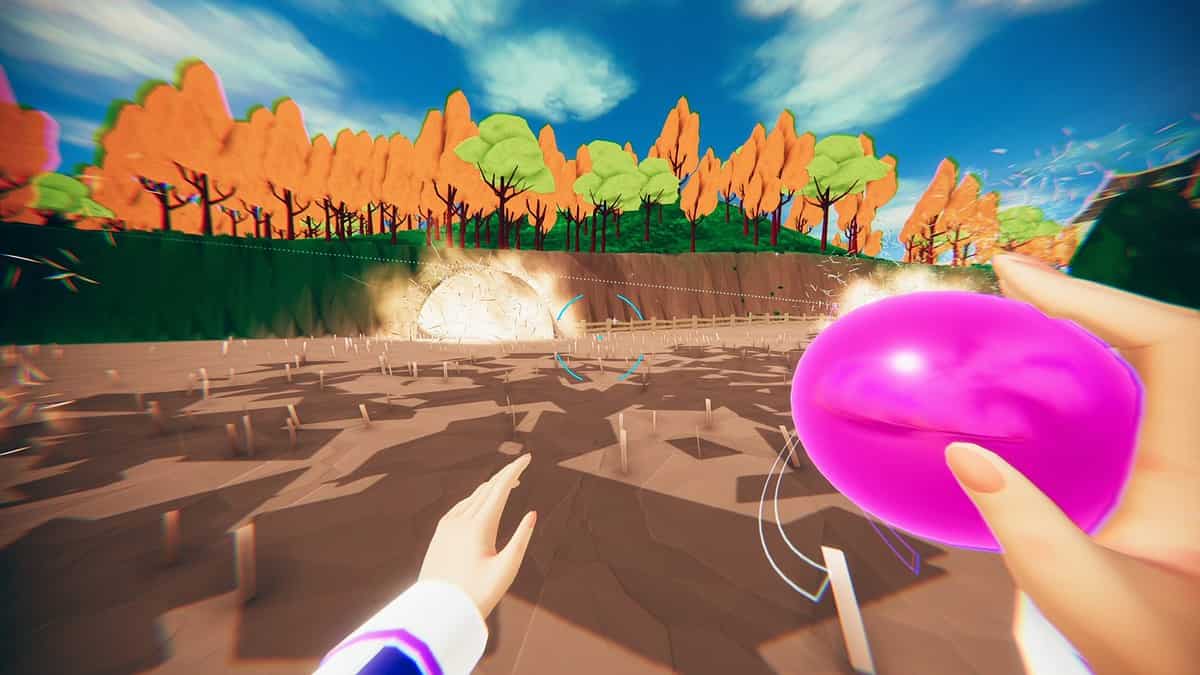 Battle Splash is intentionally designed to make it easy to learn to play and accessible. This is a great place to start for players who might need to be more accustomed to shooters or might be intimidated by them.
If you are loading up the game for the first time, the game asks you which shooter style you prefer, first person or third, allowing you to join a server for either. Don't worry. You can always change this later. It is also perfect for showing you the tutorial, where you can acquaint yourself with the different character options, weapons and upgrades and how to buy and swap out upgrades.
Once you are acquainted with the game, there are different modes for you to test out. The general mode is a standard battle arena that pits two teams against each other. Each match is around 5 minutes long, and if the teams still need to defeat each other at the end, they draw.
Aside from the standard mode, there are also options to make or join the server for custom games, including survival against AI, All Stars game modes, and Competitive Game modes, all of which you can play with or against others.
Custom game modes can be played on one of four different maps, including the Medieval City or Citadel, Countryside, or Paper World. Each map's graphics differ from what you would get from a AAA studio. Still, it is incredible for an indie developer who is working independently. Items are 3D, character models are dynamic, and even the hair moves.
RELATED: The Perfect Way To Start A Dungeons & Dragons Adventure
The Perfect Squad
When playing Trianga's Project Battle Splash 2.0, there are four character options for you to choose from and build the squad of your choice. Of the four characters, there are the building blocks of any balanced squad, with an option for a healer, a field medic, a recon specialist, a tank, and a DPS (Damage Per Second).
Each character has specific abilities and stats that make them a suitable choice based on how you want to play the game, like a tank that provides shields for the team and has the most water resistance and strength.
Pentaga "Penny" Polyga is basically the healer, sending out a Disk Dryer that dries her team off and can revive downed teammates.
Temiko "(the) Lotus" Kangara is the recon specialist, so she has a Recon Pole that sticks to any surface upon contact, allowing her to mark enemies and enemy items within the range.
Quadra "Quad" Polyga is the tank of the squad. It has a digital shield that deflects water balloons that hit them straight back to their sender, destroys enemy items within range of the shield and discards damage if it isn't enough to take Quad down.
Trianga "Tina" Polyga is the DPS of the squad. She has a turret seed which deploys a turret on any surface that it comes in contact with, automatically firing at enemies and can see enemies through walls but disappears when Tina is taken down.
Suppose you want to learn more about the characters, their abilities, and their weapons. In that case, the game also has a built-in wiki that you can access that will teach you everything you need to know about it.
RELATED: Fans Worry About The Fate of High-Profile Star Wars Remake
The Developer
Trianga's Project: Battle Splash 2.0 started as a hobby project for researching the development of games by indie developer Hung Mai from Hanoi, Vietnam. They founded Dranya Studios and worked on this project for over 10 years, finally bringing it to life for us and releasing it this year on the 26th of September.
RELATED: How Assassin's Creed Mirage Changes the Franchise
Conclusion
The game is fun, easy to pick up and learn, and unlocks your competitive spirit. I found myself very happily jumping from game to game, jumping between the characters until I found the one that worked best for me, which was Tina.
The game was only recently released, so it is feasible that there will be some issues, and one thing that I found frustrating was the custom game survival mode. If you are playing the game alone, the map is enormous, and you must hunt down four AI targets to win. Once I had found where they liked to spawn, they kept spawning in that area, making it a little repetitive.
That being said, as soon as it got repetitive, I just jumped to the competitive game modes versus other players, and it got the blood pumping again. Overall, it is a game that is a lot of fun to play, and I enjoy the water mechanics. I will definitely be getting my friends into this one.
RELATED: Mortal Kombat 1 Review
Trianga's Project: Battle Splash 2.0 is available on Steam
The Review
Trianga's Project: Battle Splash 2.0
Trianga's Project: Battle Splash 2.0 is a lot of fun to play and totally changes the shooter battle arena genre with the fun twist of water warfare. Considering it is an indie game, it has excellent graphics, mechanics and physics.
PROS
A lot of fun
Gets the blood pumping and feels competitive
Satisfying when you win a match
Good music
A lot of potential for growth
CONS
Some things, like AI/NPC movement needs to be ironed out
Can be boring if you are playing alone
Becomes repetitive after a while
No story besides what's in the wiki
Review Breakdown
Gameplay

0%

Graphics

0%

Replay Value

0%

Sound and Music

0%

Story

0%