Ubisoft has been very busy of late. It's only the end of February and Trials Rising is the 2nd game they have released this year, with The Division 2 to release soon. They are on somewhat of a roll as, in my opinion, Far Cry New Dawn is a great game, and the upcoming The Division 2 looks to be just as entertaining. So how is this latest iteration of their long-running franchise, Trials Rising, going to stack up in light of its very successful cousins?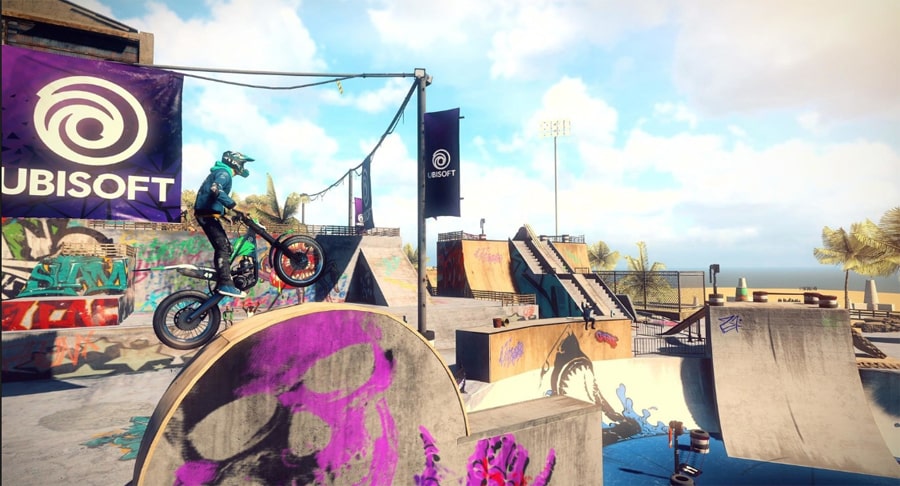 Making a comparison is going to be difficult. Think of Far Cry New Dawn as the sibling who has made a success of being an engineer or doctor, while Trials Rising decided to pursue a "career" as an actor or some other form of artist. You can't use the same standards of measure, except for money in the bank. In video game terms, level of enjoyment is the metaphorical "money in the bank".
I don't remember when the first Trials game was released. I don't think I ever played it, but I do remember playing the 2008 Trials 2 on PS3 and loving it. I was going through a bit of a 2.5D platformer stage. I was really into the SSX and Tony Hawk series. I got hooked on the physics-based mechanics of the game. You have accelerate and brake, lean forward and lean back, and that is pretty much it. As for the rest, it's all about how gravity, momentum and inertia want to hurt you.
Fast forward to 2019 and we have the latest in the Trials stable, Trials Rising, and it is, fortunately, more of the same. Its all about how precise you can be in your timing and your jumps, lean back just a little, correct by leaning forward just a little, get it wrong and land on your face from what seems like 200 ft. The inevitable accident leaves you making snow angels in the dirt and thrusting your pelvis in the air like you've lacerated your starfish. Brilliant!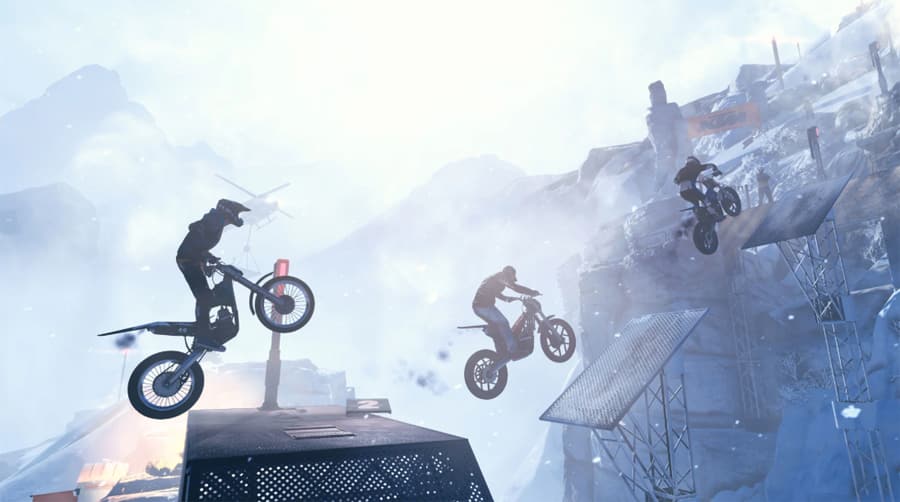 You can either restart from the last checkpoint or restart the level completely. There is also the familiar action replay so you can relive your permanent injury causing mishaps again and again.
So if it's exactly the same as all the previous ones, why bother buying it? Good question, you at the back.
Firstly, they have returned to locations which are more grounded in reality and not the pseudo-sci-fi of the previous Trials Fusion. I use the term "realistic" loosely as in Trials Rising you are ramping over the Rocky Mountains, jumping the Grand Canyon and riding up and down the Eifel Tower, but they are at least places that exist and are recognisable as such.
Secondly, they have a mode called Tandem, which is where you play 2 players, but with one bike – and yes, it is as weird as it sounds. One of you accelerates and brakes while the other leans forward and back. This should have been called The Relationship Killer mode as my wife and I tried it and tonight might be the first time since that I'll be sleeping in my own bed and not the couch.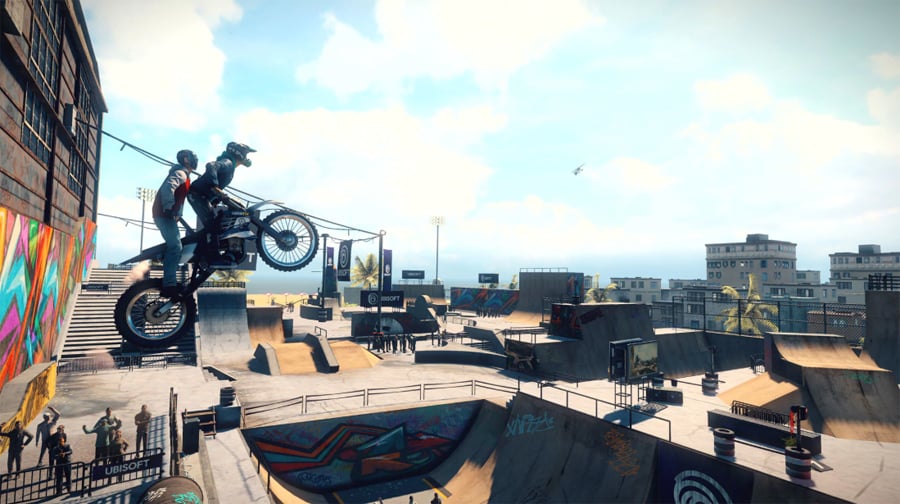 Thirdly, for the first time, as far as I can tell, instead of following the formula of each course gets progressively more difficult, you sometimes get called back to levels you have already completed to attempt a "Bonus Contract" which offer extra money and experience, unlocks new gear and bikes as well as the always controversial loot boxes.
Forth, there's more competition. You play against either AI's or other players and you need to beat them in a straight sprint to the line or try to beat their time. You can also form part of someone else's Contract and get called to compete with them directly. It does create a feeling of non-linear progress. You are not just trying to get gold medals on every track and move on for good but you move around and revisit the same tracks but with different objectives. It gives the game a bit more of a Forza Horizon feel, which I think is going to go a long way to increasing this games life span.
Fifth. The music! Finally, a proper soundtrack. It has a Crazy Taxi-type feel with music from the '80s, '90s and now, including everything from Motorhead to Spirit Animal. I can't stress how much of an improvement this makes over the previous Trials Fusion.
Add to all of this,= the things we have come to expect from a game, like this like Custom User Levels and (the rumoured) cross-platform gameplay and you have a game that has all the easy going fun of its predecessors with the life cycle of games costing a lot more.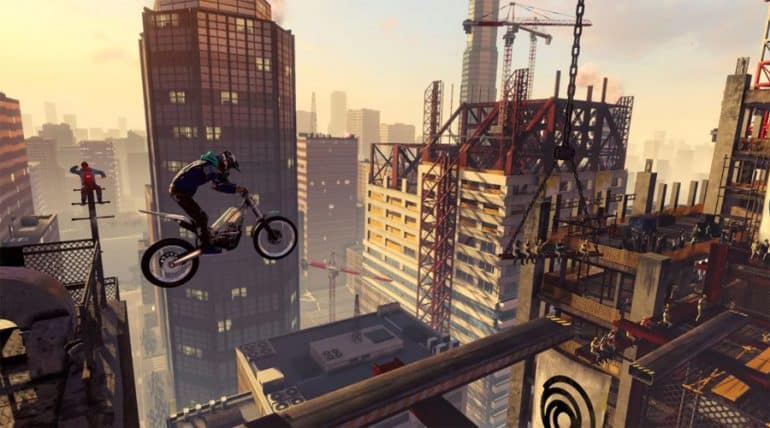 I really enjoyed Trials Rising. There's is very little bad to say about it, other than it is very easy to complete the courses once you understand the physics and the map system could become a bit messy. But all in all, Ubisoft Kiev has done a really good job of making an old formula feel fresh.
The Review
Trials Rising
Trials Rising doesn't change much of the classic Trials formula which is a good thing as it's just as enjoyable as some of its predecessors where.
PROS
Great soundtrack
Custom user levels
Review Breakdown
Storyline

0%

Gameplay

0%

Graphics

0%

Replay Value

0%

Sound and Music

0%