Considering most people spend their days on devices – such as smartphones, laptops, and gaming consoles – it's become essential to invest in a good audio device because no one wants to hear the company butt-kiss telling bad jokes to everyone on Teams in an open-plan office. The Tranya T6 positions itself as the perfect all-rounder earbuds for a variety of purposes without breaking the bank or trying to fool people into thinking this is the greatest audio device ever. However, in the mid-price range, it more than holds its own.
RELATED: Choosing the Best Xiaomi Robot Vacuum For Your Home
The Tranya T6 features a Qualcomm aptx™ adaptive Audio Codec, which delivers HD quality and glitch-free audio. Most of us have had wireless earbuds glitch out because of Bluetooth mishaps; however, this isn't the case with this set. In addition, they are designed to connect seamlessly to two devices, though be aware that doesn't stop Windows laptops from doing Windows things and disconnecting because they feel like it.
Highly customisable sound and features
The buttons on the earbuds also feature a degree of customisation; however, this is all done through the official app. The app is simple and easy to use, allowing for the right kind of equaliser settings for the user's requirements, firmware updates, and setting button controls. It's recommended users play around with the app's features and see what works best for them since the standard mode is tinny, and it's likely bass hunters will need a different set of EQ settings than metalheads.
For its price point, the Tranya T6's noise-cancelling mic feature is impressive, especially for online calls where most people overhear other people's garden services or dogs barking in the background. Of course, it won't cover up F-bombs dropped when a boss rewards you for good work with your teammate's share. In fact, they may hear you say it in the most crystal-clear way than ever before.
RELATED: ASUS ROG Swift OLED PG27AQDM Gaming Monitor Arrives in South Africa
The Tranya T6's long-lasting playtime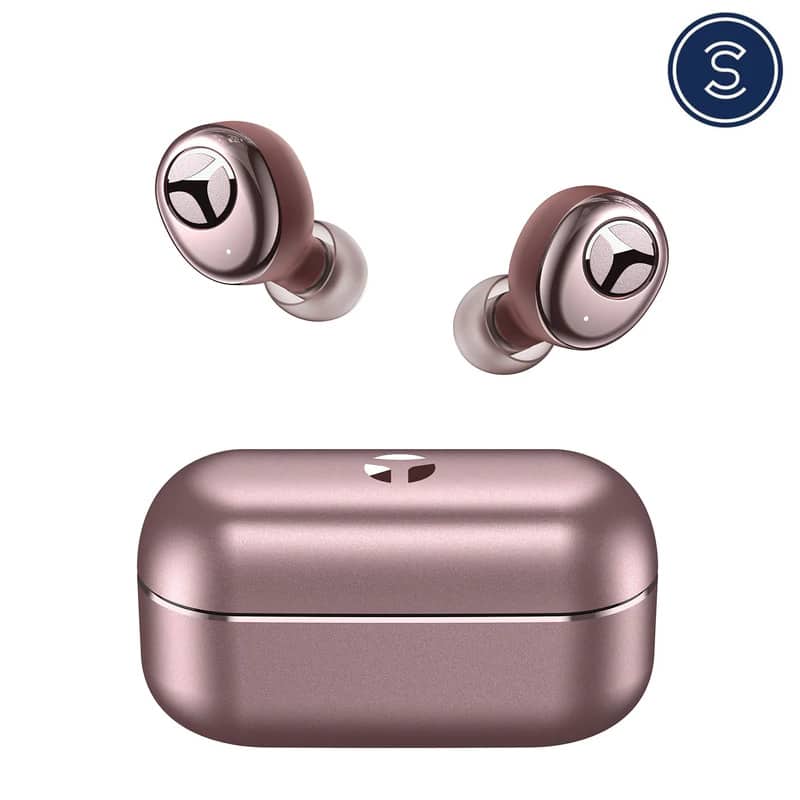 In terms of playtime, the claim of 9 hours is accurate – and there's a chance to still squeeze a bit more juice out of it. For someone using it to listen to music in the morning and then for calls later during the day, expect to charge these earbuds every second day since the compact charging case adds an extra 25 hours. The case also harbours a warp charging feature, which means 30 minutes of charging time can provide up to 5 hours of playtime.
While the Tranya T6 promotes itself as ideal for gaming, this isn't the earbuds' greatest strength. With the high-calibre and breathtaking quality of gaming headphones on the market, it's unlikely anyone will trade in their current set for these earbuds. Sure, they work – plus the quality is decent for what it is – but hardcore gamers are demanding.
RELATED: Tranya Nova Earbuds Review
Overall, the Tranya T6 delivers bang for the buck in its price range. Not only is the quality of calls and audio good, but the playtime also lasts for longer than most of its competitors. For those looking for everyday earbuds for a variety of uses, the lightweight and sturdy Tranya T6 will do the job.
You can purchase the Tranya T6 for just shy of $50 on Amazon.
The Review
Tranya T6
The Tranya T6 delivers bang for buck in its price range. Not only is the quality for calls and audio good, but the playtime also lasts for longer than most of its competitors.
PROS
Value for money
Long-lasting playtime
Review Breakdown
Ease of Learning

0%

Ease of Use

0%

Design

0%

Performance

0%

Enjoyment

0%

Value for Money

0%