If you think that mobile apps are only for kids, think again! I've curated some of the best apps designed for use by adults around (no, not the NSFW variety!), which will work wonders toward improving your daily productivity, increasing your fitness levels and even keeping you entertained on the go.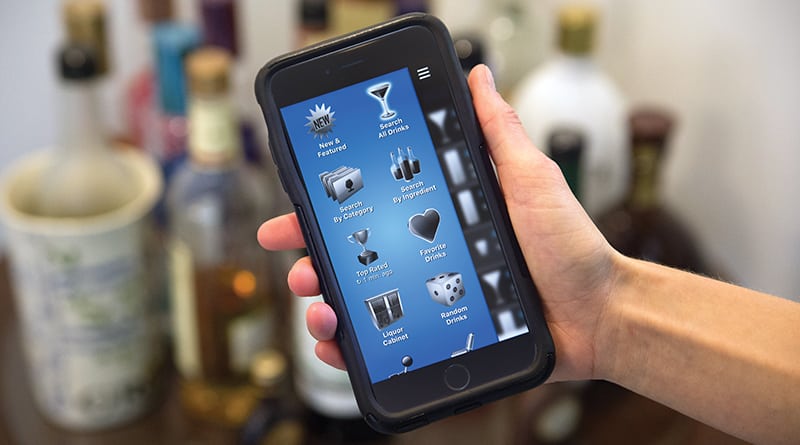 Entertainment Apps
If you're anything like most smartphone users, you probably already enjoy streaming your favourite TV shows or movies on the go via apps like YouTube, HBO GO and Netflix. While it's great to never have to miss an episode of the likes of Game of Thrones and True Detective, watching these great shows on a micro screen isn't always the best way to enjoy the action. Luckily, there are quite a few entertainment apps available that will keep you amused on the go while also being informative about current affairs and possibly even earning you a bit of extra cash, too.
Reddit – Reddit is the digital space where you can ask anything, read anything and discuss anything. In any given forum that has posts and sub-threads (called sub-Reddits) about whatever topic you can think of, you can spend hours exploring this website and leave feeling educated, validated or even plain shocked. It's not always convenient to scroll through desktop sites on the go, which is why the Reddit app is one of our top picks for an entertainment app.
Mixology – If the most sophisticated cocktail you can muster up is a mimosa, you need Mixology in your life! It's an adults-only app, and a must if you want to wow your friends with your ability to create delicious drinks during parties and social occasions. You'll find thousands of step-by-step recipes on this easy-to-navigate app as you browse through categories or try something out of your comfort zone in the random tab.
Real money gaming – Another app strictly for users aged 18+, real money gaming apps are the mobile equivalents of online slots, poker and casino games. You can play real money games as individual apps from both the Apple and Google app stores, but one of the best ways to get involved in real money gaming is to play in one of the numerous dedicated mobile casinos available from reputable operators. Most of the leading brands have app versions of their online offerings on their websites, but restrictions can apply regarding territories, so make sure to check the small print before downloading.
Lifestyle Apps
As well as being an entertainment powerhouse at your fingertips, the right apps can transform your smartphone or tablet into a tool to help transform your lifestyle and introduce healthy habits. There are a wealth of health and fitness apps out there, which can give you workouts and nutrition info at the touch of a button, meditation timers to help you get some valuable downtime and even apps that can train your brain to use more of its potential.
Sworkit – This free app (iOS and Android) serves up a platter of decent, targeted workouts that can fit into your daily routine easily, even if you only have five minutes to spare. It does feel like having a personal trainer at your fingertips, as you choose the type of workout you want to do (cardio, strength training, stretching and flexibility or yoga), tap in the total time you want to work out for, and the app will present you with a full video routine of sports, scientist-approved exercises.
Headspace – This one is an app that's been around for quite some time, but it consistently delivers on what it promises to do. Simply put, Headspace does exactly that, it enables you to take some much-needed time during your busy day to empty your mind with structured, easy-to-follow meditation courses. You don't need to be an experienced meditator to enjoy this app, either, as courses are beginner-friendly and include sessions that last anywhere from 3–30 minutes.
CRON-O-Meter – It's a well-known fact that abs are made in the kitchen, so if you want to get your nutrition on track during 2019, this is the macro tracker for you. This app is incredible, as nothing is left to chance thanks to its detailed tracking functions that enable you to parse out not only your macros but also vitamins, minerals and fibre, etc., and you can even track amino acid levels. The desktop version is free, and the mobile app is a $2.99 one-off purchase. But if you want to bio-hack your nutrition, opt for the monthly subscription ($5.99), which gives you even more detailed analyses and advanced reports like omega-3 to 6 and zinc to copper ratios in an ad-free setting.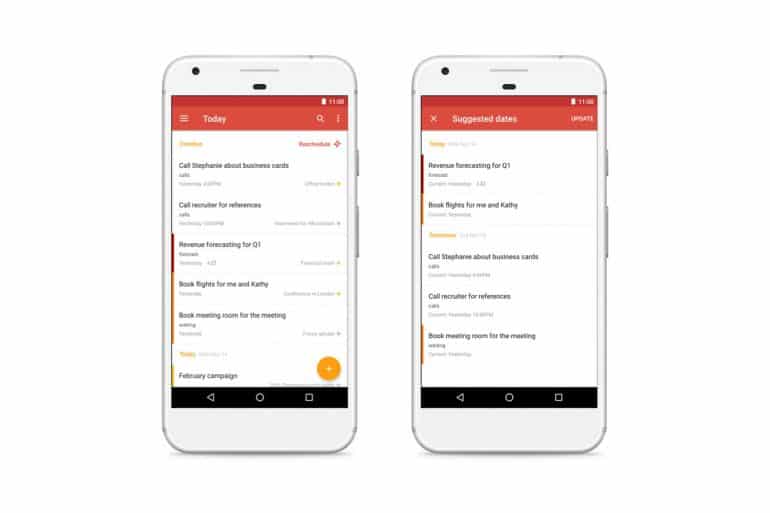 Productivity Apps
Today's smartphones are powerful little computers on the go, even those at the lower end of the price range. You probably do many different organizational or work tasks on your mobile already. However, productivity apps can transform how useful these gadgets can be.
Productivity apps help you get stuff done, as you can use them to schedule stuff, work across multiple platforms and minimize any extra unnecessary steps in performing daily tasks.
Todoist – We love an app that makes life simpler and easier, and Todoist is like having a virtual assistant in your pocket. As you would with any other to-do-list-style app, you input all your tasks and meetings, etc., then let the intelligent software categorise everything for you. It will schedule reminders for each task, and even "file" them in helpful categories like "meetings" or "deadlines" so that you can stay perfectly on track with your new, fully-organized daily routine.
Hootsuite – Anybody reading this with more than one social media account (that's probably everyone) should make Hootsuite a part of their life, especially if those accounts are business-related. This classic social media management tool is now available in app form and allows you to update Facebook, Instagram, Twitter, LinkedIn and even YouTube profiles from one single screen. You can schedule posts for a specific time (the app allows hundreds of scheduled messages at one time) and let it do all the work for you when it comes to posting. This one is a little pricier at $29 per month after a 30-day-free trial, but it's one of the best productivity apps around for anyone who uses social media for marketing and promotional purposes.