Here we explore some of the best movies that take inspiration from gambling. As expected, movies about gambling deal with a lot of drama, high-stakes games, financial risks, and everything else you expect to see in a great movie.
Watching a good-old gambling movie is an excellent option if you are having a movie night with your friends or you want to familiarise yourself with different casino games.
You can learn so much about the gambling industry by watching any of the movies listed here. Top-gambling movies are also worth checking out if you are a fan of Las Vegas and everything the Gambling Capital of the World has to offer.
Without further ado, these are the best gambling movies to watch today: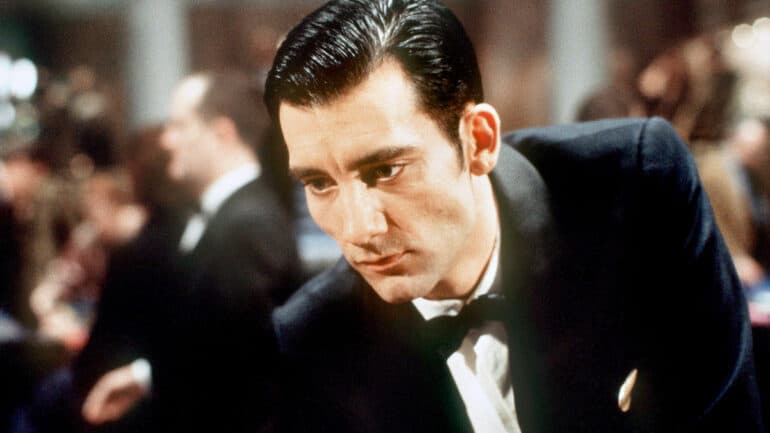 Croupier (1998)
Four years after the very first online casino opened its virtual doors, the movie Croupier hit the Hollywood industry. The movie's top cast is Clive Owen as Jack Manfred, Nick Reding as Giles Cremorne, Nicholas Ball as Jack Senior, and Alexander Morton as David Reynolds.
Croupier was directed by Mike Hodges and it tells a story about a young writer Jack Manfred who gets a job as a dealer at a casino. Soon, Jack becomes completely drawn into the exciting and somewhat dangerous casino world.
It was not long before his job as a croupier completely takes over his life. Not to reveal too much, the movie ending is quite shocking, as Jack finds out that him getting the job was part of a bigger criminal plan.
The Cooler (2003)
The Cooler movie released in 2003 is another critically-acclaimed gambling-themed movie worth checking out. William H. Macy has done an amazing job as Bernie Lootz.
The movie centres around Bernie who works as a cooler at the Shangri La casino in Las Vegas. Bernie's boss is Shelly played by Alec Baldwin. To attract a high roller clientele, Shelly hires Larry played by Ron Livingston who turns to more modern techniques to bring more money to the casino.
Bernie is responsible for stopping people from winning as this is what "professional coolers" do. While trying to pay off his debt to Shelly, Bernie falls for Natalie played by Maria Bello and his life turns upside down.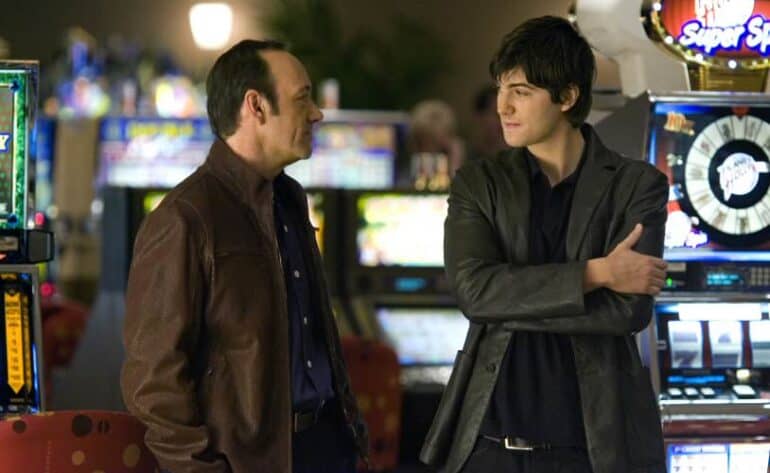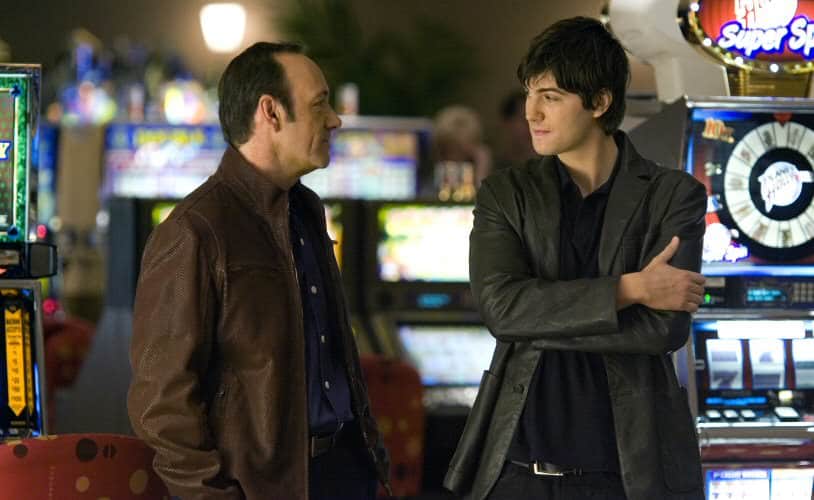 21 (2008)
The 21 movie directed by Robert Luketic and starring Kate Bosworth, Jim Sturgess, Aaron Yoo, and Kevin Spacey tells a real-life story about MIT students who won millions playing Blackjack in Las Vegas and Atlantic City.
The MIT group of six students became experts in different count counting techniques as trained by Micky Rosa played by Kevin Spacey. The movie is inspired by the Bringing Down the House novel published by Ben Mezrich in 2003.
Robert Luketic has done an amazing job, alongside other team members, as 21 is not only an amazing heist movie but also an amazing movie that provides a unique and interesting look at how the world of gambling works.
The Gambler (2014)
The Gambler from 2014 is another Hollywood movie taking inspiration from the beloved game of Blackjack. The movie is directed by Rupert Wyatt and stars Mark Wahlberg as Jim Bennett, Jessica Lange as Roberta, John Goodman as Frank, and Brie Larson as Amy Phillips.
The Gambler is inspired by the same-titled movie from 1974 and The Gambler novel by Fyodor Dostoevsky. It centres around Jim Bennet who owns a lot of money to an underground gambling ring. Despite being a successful literature professor, his gambling addiction takes over his life.
The Gambler may end in a predictable manner, but the story it tells is definitely worth checking out.
Tell us, what's your favourite gambling movie?