Even though it is only a few days into the new year, there is already an array of movies expected to be released in 2023, and many of them are highly anticipated by fans. In addition, there will be sequels and remakes of many popular films that audiences have been waiting for. And 2022 was a good year in terms of cinema with the release of some great films such as Glass Onion: A Knives Out Mystery, Avatar: The Way of Water, Puss in Boots: The Last Wish, and Babylon starring Margot Robbie and Brad Pitt. And those films are only the tip of the iceberg for the great movies 2022 brought to audiences and fans. And this is not to mention the great television shows that performed exceptionally well in their respective genres, such as Wednesday, The Boys season 3, Alice in Borderland season 2, and Stranger Things 4. And with the line-up for 2023, it is no surprise that this may be an even better year than last where films are concerned. So, what big movies are releasing in 2023?
RELATED: 13 Biggest Upcoming Marvel Movie & TV Releases In 2023
This year is significant for big production film companies such as Marvel, Disney, and Warner Bros. For the DCEU and MCU specifically, quite a few films are expected to release that will result in the growth of these respective universes. And for DC specifically, these films will mark the end of an era. But it will also open the doors for filmmakers like James Gunn to show DC Comics fans what he is capable of and whether he was a good choice for the co-CEO seat alongside Peter Safran.
Furthermore, for the MCU, there are films lined up that will finally create the link between different universes. For example, the introduction of the X-men and mutants into the main timeline. With Doctor Strange in the Multiverse of Madness (2022), fans already saw a glimpse of these heroes in a timeline where Dr Strange encounters the Illuminati. Herein Professor Xavier, leader of the X-Men, and Reed Richards, the leader of the Fantastic Four, are seen. While Professor Xavier is played by the original actor, Patrick Stewart, Reed Richards is played by John Krasinski, an arguably exciting casting choice.
Superheroes aside, there is also the introduction of new films that do not follow a previous timeline or form part of a franchise or trilogy. For example, popular board and video games are getting adapted into films which is an exciting prospect for fans of these games. In terms of horror, fans will be pleasantly surprised by the sheer amount of horror films that are set to be released this year. And although there are more set to release than what will appear on this list, these are the top picks for the year. Also, remember that some of these horror films (amongst other genres) will also be remakes or reboots of older popular horror films. This is another exciting prospect, as only some enjoy older movies. So, without further ado, here are the top 60 highly anticipated movie releases for 2023:
Winter Movie Releases 2023:
The first few months of the year will prove to be extremely exciting for horror movie fans as there is quite a few set to release early in the year:
M3GAN – 6 January 2023
The Pale Blue Eye – 6 January 2023
Shotgun Wedding – 27 January 2023
Knock at the Cabin – 3 February 2023
Magic Mike's Last Dance – 10 February 2023
Your Place or Mine – 10 February 2023
Ant-Man and the Wasp: Quantumania – 17 February 2023
Cocaine Bear – 24 February 2023
Creed III – 3 March 2023
Scream 6 – 10 March 2023
Shazam! Fury of the Gods – 17 March 2023
John Wick: Chapter 4 – 24 March 2023
Dungeons & Dragons: Honor Among Thieves – 31 March 2023
RELATED: An Exciting New Studio Ghibli Anime, How Do You Live?, Arrives In 2023
Spring Movie Releases 2023: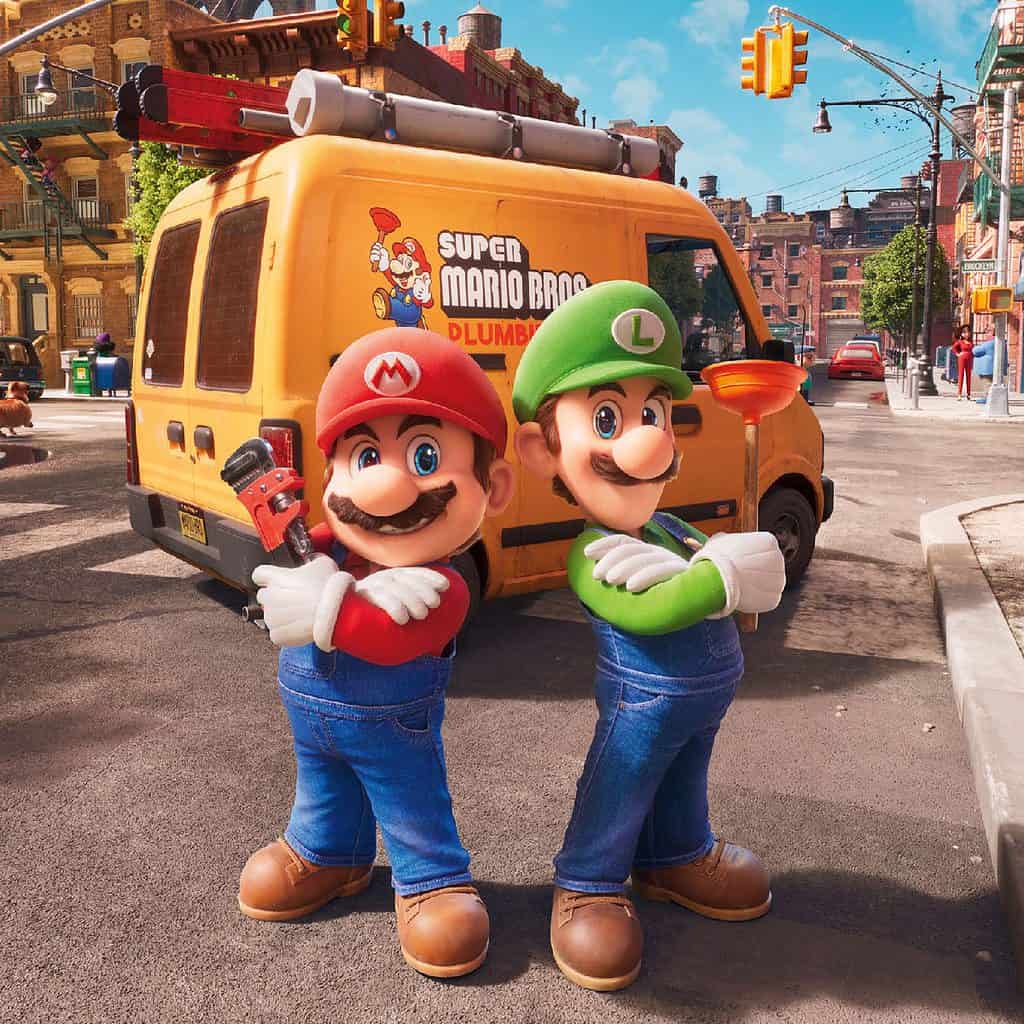 With the warmer season comes more fast-paced and action-packed films that fans can look forward to enjoying throughout the few months. And there is even something for the children:
Summer to Fall Movie Releases 2023:
The season-changing brings in the sequels and continuations to many popular franchises fans have been waiting a while to see:
Insidious: Fear the Dark – 7 July 2023
Mission: Impossible – Dead Reckoning Part One – 14 July 2023
Oppenheimer – 21 July 2023
Barbie – 21 July 2023
The Marvels – 28 July 2023
TMNT: Mutant Mayhem – 4 August 2023
Meg 2: The Trench – 4 August 2023
Disney's Haunted Mansion – 11 August 2023
Gran Turismo – 11 August 2023
Blue Beetle – 18 August 2023
The Equalizer 3 – 1 September 2023
The Nun 2 – 8 September 2023
A Haunting in Venice – 15 September 2023
The Expendables 4 – 22 September 2023
Kraven the Hunter – 6 October 2023
The Exorcist – 13 October 2023
Saw 10 – 27 October 2023
RELATED: 14 Best New TV Shows Coming In 2023
Winter Movie Releases (end of 2023):
As the year reaches a close, fans of long awaiting film series will finally be rewarded:
Dune: Part Two – 3 November 2023
The Hunger Games: The Ballad of Songbirds & Snakes – 17 November 2023
Wonka – 15 December 2023
The Color Purple – 20 December 2023
Untitled Ghostbusters: Afterlife Sequel – 20 December 2023
Aquaman and the Lost Kingdom – 25 December 2023
To Be Announced (TBA):
This is a list of films set to be released in 2023 but has no set date just yet:
Disappointment Blvd. – TBA
Luther – TBA
Heart of Stone – TBA
Havoc – TBA
Maestro – TBA
Beverly Hills Cop: Axel Foley – TBA
Spy Kids: Armageddon – TBA
Red One – TBA
Killers of the Flower Moon – TBA
RELATED: PlayStation Has A Lot Planned For 2023. Here's What To Expect
Which 2023 movie releases are you most excited about?