Have you ever been stumped because you couldn't remember the name of a specific film? Indeed, you have sat there for hours wondering what a particular movie was because you either wanted to rewatch it or suggest it to a friend. And in those moments, it can only be possible to figure out the name if you know the name of the actors within the film. But any little bit of information will help if you follow some of the options available on this list. Here we'll help you find the name of the film that you cannot remember.
RELATED: 22 Popular Vampire Movies Ranked From Best To Worst
1. Write Down The Plot
Although this sounds ridiculous, writing down whatever you remember from the film's plot can kickstart your memory. So even if you only remember some snippets from the film, or if you remember the entire premise, write it down. And if you remember something else later, add it to the paper. If this does not prove helpful, the written-down information can still be useful if used in conjunction with the other options mentioned below.
2. Try to Remember The Names of the Cast
This technique has proved helpful multiple times. First, try to remember the name of at least one of the cast members in the film. After this, do a quick google search to find a list of movies they have played in, and you can scroll until you find the one you are looking for. Even better, if you remember more than one actor's name, it will narrow down your search significantly. And even having information about the director or year of release can also speed up your search.
3. Your Search History Is Your Friend
If you have used streaming platforms such as Netflix or Hulu, you should be able to find the film's name in your recently watched, or you can go to your history tab on your browser. And if you are using…less than legal means to watch movies, then scrolling through your browser history can be pretty helpful. The film's title should be included in a list of websites you may have visited.
4. IMDb Might Be Able to Help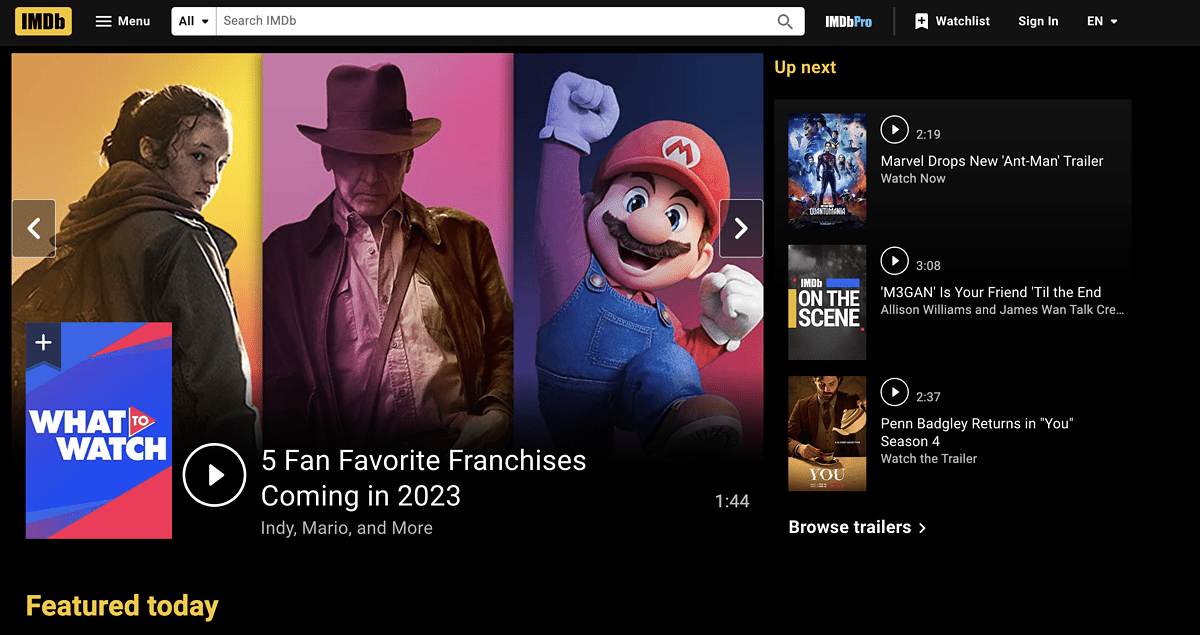 Possibly one of the most extensive movie databases in the world, IMDb should easily be able to solve the problem of finding the film. It might require quite a bit of scrolling, but if you want to find the movie, then you would commit. The website has several lists created by users that can prove helpful. Furthermore, films are divided by genre, so even knowing whether it is a horror or a romance film will boost your chances of success.
5. Movie Search Sites Are Extremely Convenient
There are websites designed for people with this exact problem, and they can be helpful when you are in need. For example, What Is My Movie is an AI-run site that has proven to be highly accurate in finding a film regardless of how minuscule the information you have is. This site is the most reliable of all the options on this list. Another place you can try is Wild About Movies, and although it could be more resourceful than the first one, if you know the film's release date, this can prove quite helpful.
6. Social Media Is Your Final Option
If all else fails, you can turn to social media platforms to find the film's name. Many Facebook groups and pages wherein people help one another find a specific movie. A quick google search can leave you with several names of groups to join. If you are not a fan of Facebook, then just find a similar group on your preferred platform, as these usually give the best results as you are not the only person looking.
RELATED: 10 Completely Ridiculous Things That Only Happen in Movies
Did this list help you find the name of the film that you cannot remember?