The comedy genre has been around for as long as we had cinema. There is something for everyone, whether it be a romantic comedy or a black comedy film. However, while Hollywood is filled with comedy gold, finding something up your alley takes time and effort. For example, do you enjoy slapstick humour, or are subtle jokes more hilarious? Who is your favourite comedy actor? Do you prefer Steve Martin, Jack Lemmon, Jack Black, Jim Carrey, and Kristen Wiig, or do you enjoy John Candy, John Hughes, Billy Crystal, John Goodman, Charlie Chaplin, Woody Allen and Monty Python? Do you want to see black-and-white classics or a modern-day comedy movie that will have you rolling?
RELATED: The Top 5 Comedy Movie Franchises
As such, we have compiled a list of some of the best comedy films of all time. The list will include both classic and modern cinema, in addition to an array of your favourite actors, young and old. Furthermore, this will be a ranked list, but that does not mean one film is better than the other. Ultimately, the entries are subjective, so if any of your favourite films are missing or are lower than you expected, they are purely based on opinion and not fact. So, with no further ado, let's jump right in and look at some of the best comedy movies of all time.
54. This is the End (2013)
As Seth Rogen and Evan Goldberg's directorial debuts, the film has an ensemble cast consisting of James Franco, Jay Baruchel, Danny McBride, Craig Robinson, Michael Cera, Emma Watson, and Rogen, who play themselves in the film. When Franco throws a party at his home in Hollywood, the biblical apocalypse strikes, trapping the survivors in Franco's mansion. We get a series of hilarious moments as cabin fever kicks in and tensions between the six friends begin to rise. As their supplies dwindle, things are further thrown into chaos, and they discover something is hunting them outside.
53. Pitch Perfect (2012)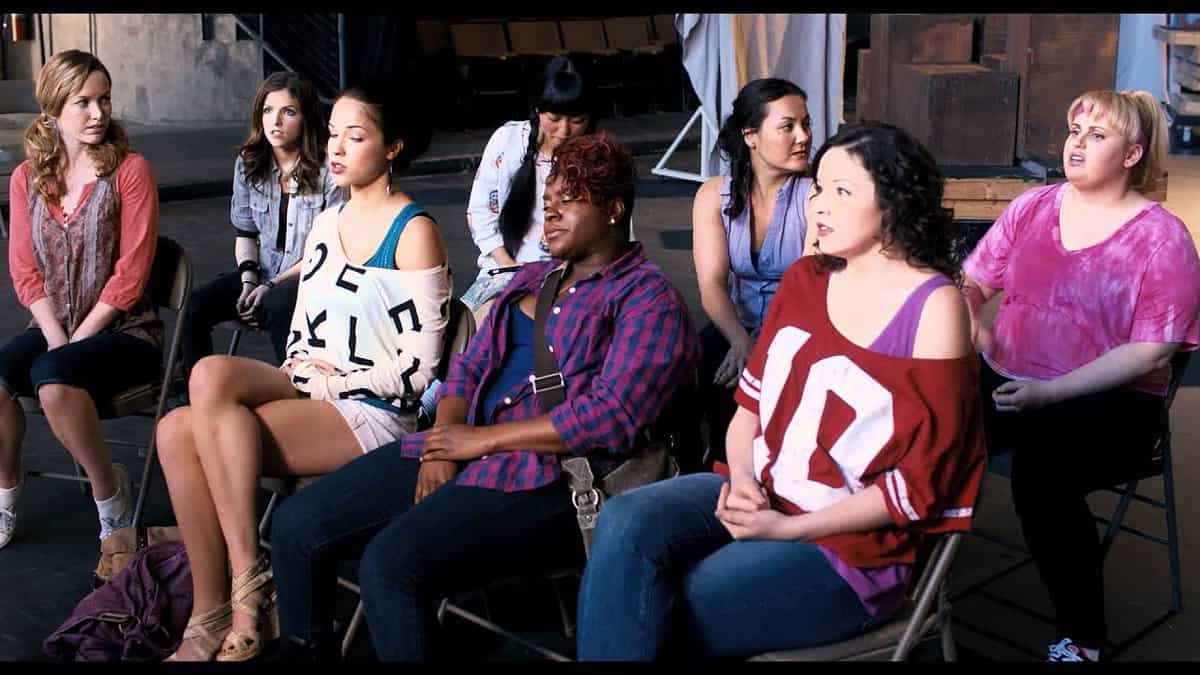 Featuring yet another ensemble cast of actors, we see Anna Kendrick, Skylar Astin, Rebel Wilson, Adam DeVine, Anna Camp, Brittany Snow, Hana Mae Lee, Alexis Knapp, Ester Dean, Kelley Jakle, Shelley Regner, Wanetah Walmsley, Ben Platt, Utkarsh Ambudkar, John Michael Higgins, and Elizabeth Banks as the Barden Bellas, an all-girl acapella group at Barden University. The plot follows the group as they try to win the Nationals as an all-female group. Although we get some fantastic performances, the film does not hold back on the comedy. While this may not be everyone's cup of tea, it certainly contains a good number of hilarious moments.
52. The Green Hornet (2011)
Although this film received generally mixed reviews from critics, you know you will have a good time if Seth Rogen is involved. Based on George Trendle's character of the same name, Rogen stars as the estranged son of James Reid, Britt Reid. James was the publisher of the Daily Sentinel, and upon his death, Britt inherited the largest media company in LA. Of course, he fires most of the staff before re-hiring Kato (played by Jay Chou), a mechanic and martial arts expert. From here, Britt convinces Kato that the two of them should fight crime. All goes well until they end up the target of a prominent underworld mob boss, Benjamin Chudnofsky (Christopher Waltz).
51. Easy A (2010)
Inspired by Nathaniel Hawthorne's 1850 novel, The Scarlet Letter, this teen romantic comedy stars Emma Stone as the titular character, Olive Penderghast. She is a 17-year-old high school girl who lies to her best friend about going on a date to avoid going on a camping trip with their family. This quickly becomes a rumour that spreads through the school, saying Olive lost her virginity and, in turn, making her popular amongst the male students. Specifically, the unpopular guys pay her to pretend she slept with them, so they would stop getting bullied. But things quickly spin out of control, and Olive learns honesty is the best policy. If you are wondering whether this movie is funny, remember that it won the Critics' Choice Award for Best Comedy.
50. Death at a Funeral (2010)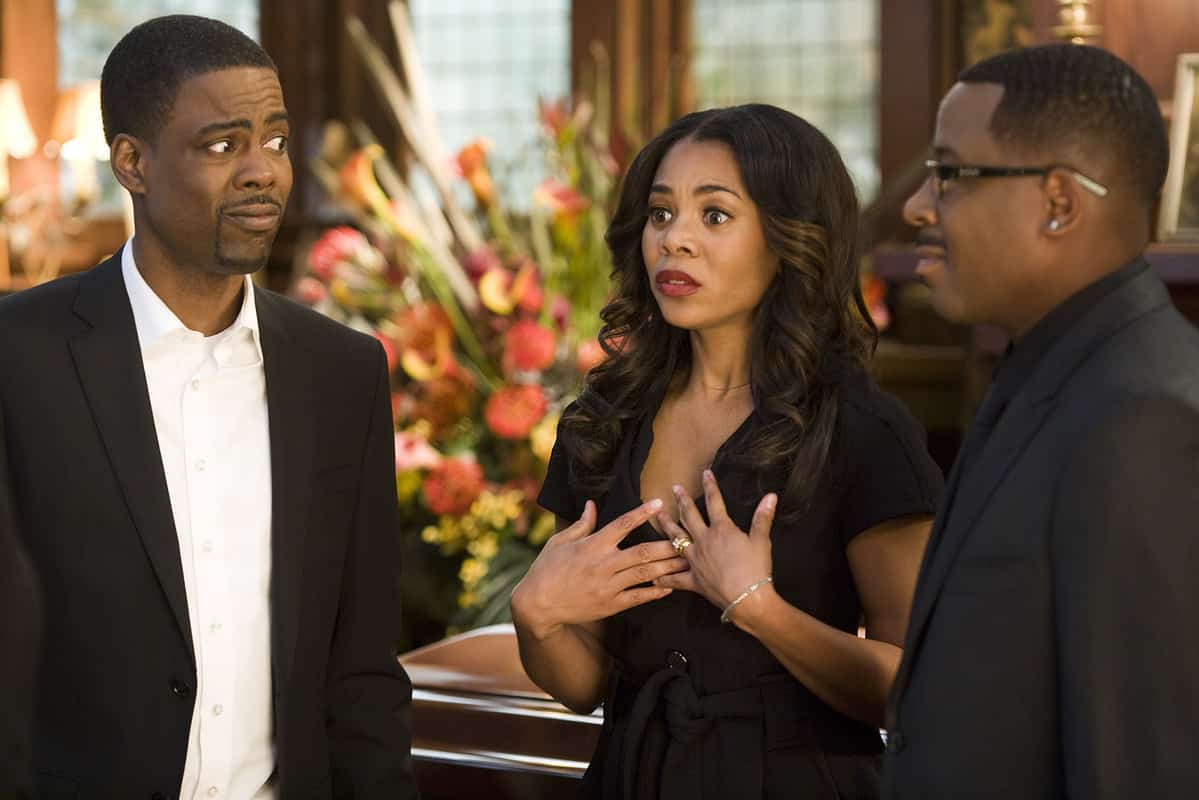 Directed by Neil LaBute, this is a remake of the 2007 British film of the same name. It features an ensemble cast of actors consisting of Chris Rock, Martin Lawrence, Danny Glover, Regina Hall, Peter Dinklage, James Marsden, Tracy Morgan, Loretta Devine, Zoë Saldaña, Columbus Short, Luke Wilson, Keith David, Ron Glass and Kevin Hart. The film follows a family who is trying to host a funeral, but chaos ensues when the wrong body is delivered to them. Further drama unfolds when family secrets are aired out, a family member shows up high, and someone threatens to kill themselves. Many critics stated the movie was in bad taste, but that is undoubtedly what makes it so hilarious.
RELATED: Laugh Out Loud With The 20 Best Comedy Anime
49. The Princess Bride (1987)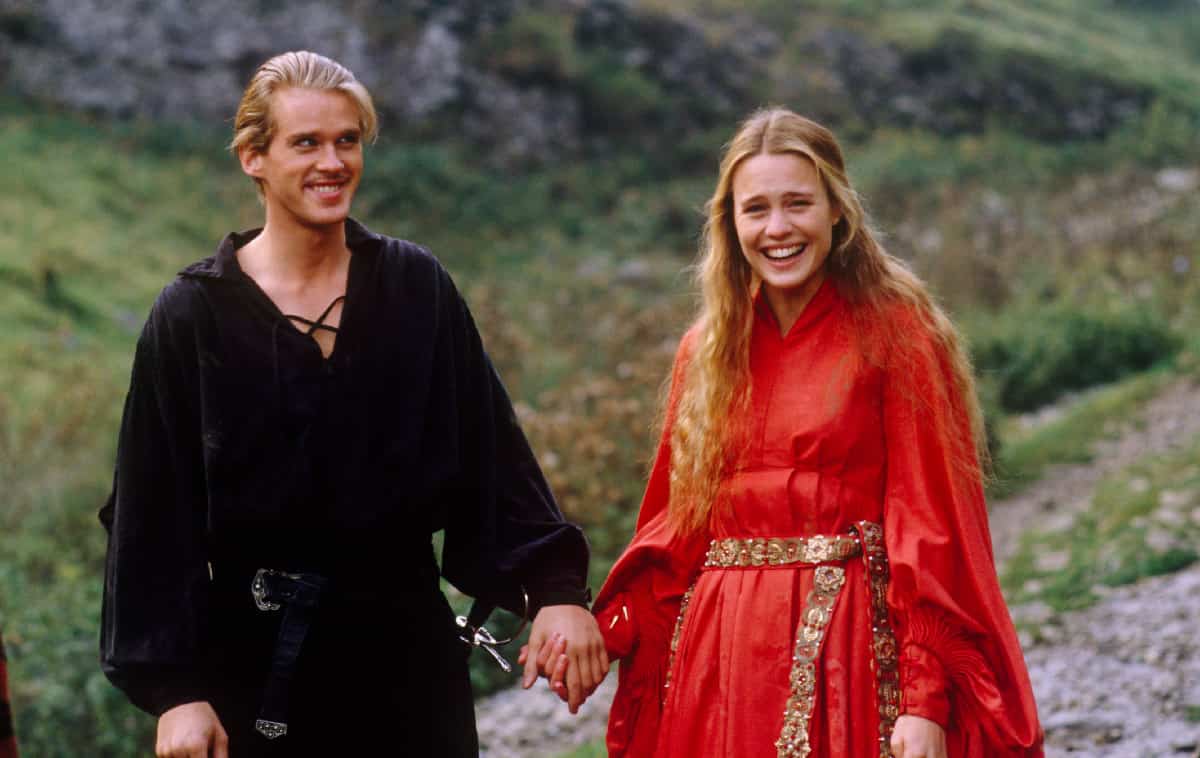 Based on the 1973 William Goldman novel of the same name, this comedic fantasy adventure film is a cult classic many still love today. The story is told through a metafictional narrative, with a grandfather telling the story to his sick grandson. Set in a feudal period, we follow a young woman named Buttercup (Robin Wright) who lives on a farm. She falls in love with her farmhand, Westley (Carey Elwes), and the two begin a romance. However, Westley decides to go overseas to earn money so that they can marry. When the ship he is on crashes, he is presumed dead, and Buttercup is forced to marry Prince Humperdinck. As it turns out, Westley is not dead and goes on an adventure to save her.
48. The 40-Year-Old Virgin (2005)
This romantic comedy film was directed by Judd Apatow and stars Steve Carell as the titular character named Andy Stitzer. As an introverted and shy 40-year-old man who works as a stock supervisor at an electronics store, Andy is still a virgin. After a series of awkward mishaps, he just gave up on having sex until he met Trish (Catherine Keener), his love interest in the film. His co-workers David (Paul Rudd), Jay (Romany Malco), and Cal (Seth Rogen) attempt to help him lose his virginity. The film was praised for its racy humour, with Carell receiving multiple accolades for his performance.
47. Scott Pilgrim vs. the World (2010)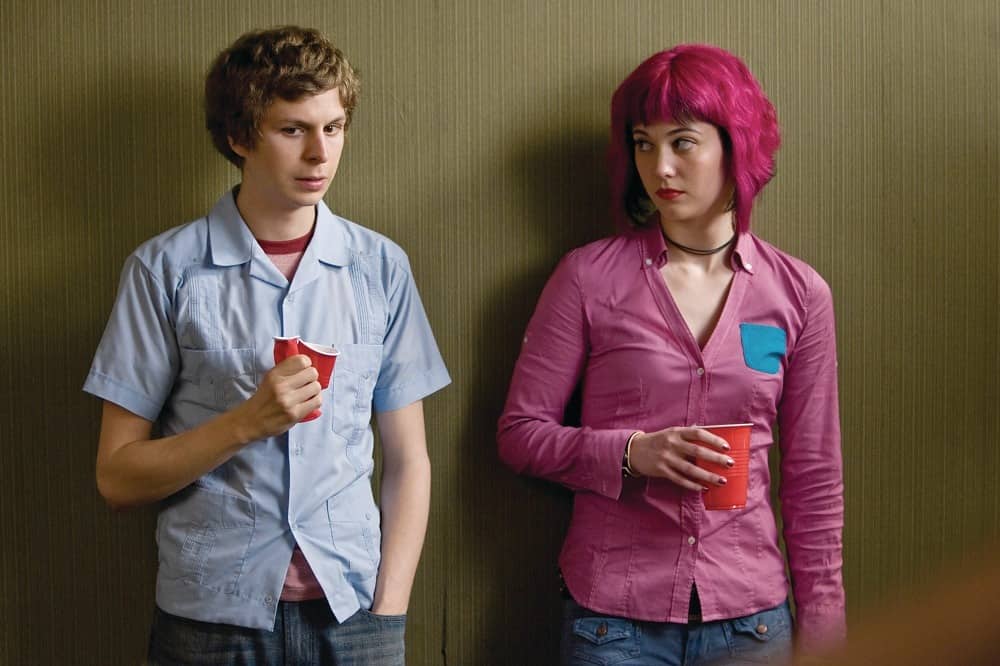 Based on Bryan Lee O'Malley's graphic novel series, Scott Pilgrim, this romantic action comedy was co-written, produced, and directed by Edgar Wright. Although the film bombed at the box office, it became a cult classic and received over 70 awards, nominations, and other accolades. We follow Michael Cera as 22-year-old Scott Pilgrim, who is a bassist for his garage band called Sex Bob-Omb. Although he is dating 17-year-old high schooler Knives Chau (Ellen Wong), he falls in love with Ramona Flowers (Mary Elizabeth Winstead). In addition to trying to win a competition so Sex Bob-Omb can get a record deal, Scott now must face Ramona's seven evil exes to win her over.
46. Bridesmaids (2011)
It seems the 2010s were a great time for comedy films, as we have yet another classic from this period. Written by Annie Mumolo and Kristen Wiig and directed by Paul Feig, this film follows the story of a down-on-her-luck woman in her thirties named Annie Walker (played by Wiig). She is asked to be the maid of honour in her best friend, Lillian Donovan's (played by Maya Rudolph) wedding. What follows is a series of (hilarious) misfortunes, with Annie at the centre. Upon meeting the rest of the bridesmaids (played by Rose Byrne, Wendi McLendon-Covey, Ellie Kemper, and Melissa McCarthy), more chaos begins to unfold as Annie now has to compete with Helen (Byrne) for Lillian's favour. Of course, the film and actresses received many accolades for their work.
45. Clueless (1995)
Written and directed by Amy Heckerling, this coming-of-age teen comedy sees Alicia Silverstone as the titular character, Cher Horowitz. Loosely based on Emma, Jane Austen's 1815 novel but with a modern Beverly Hills setting, Cher is a popular, rich student at Bronson Alcott High School. She quickly discovers she enjoys doing good deeds after setting up two teachers so that she can retake a test she failed. So, when a new, 'clueless' student named Tai Frasier (Brittany Murphy) transfers to her school, she takes it upon herself to give Tai a makeover and some much-needed confidence. Considered one of the best teen films of all time, Clueless has become a cult classic.
RELATED: The Apple TV+ Comedy That Gamers Are Sleeping On
44. Are We There Yet? (2005)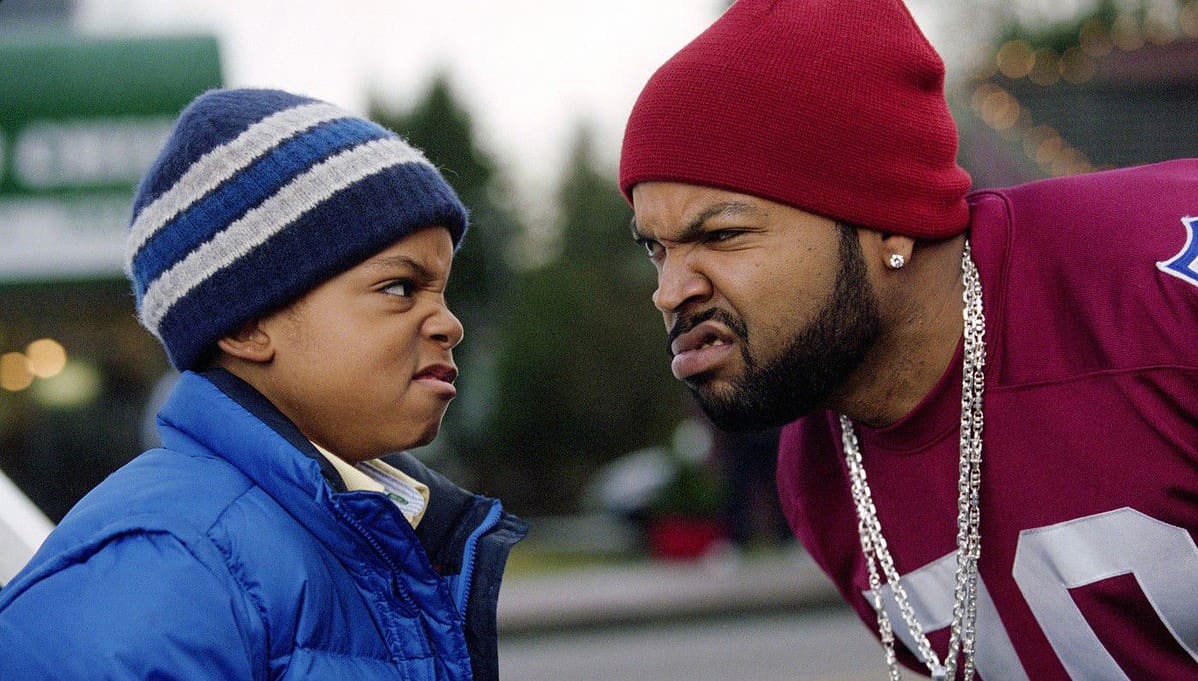 This is one of those films where people who dislike it absolutely hate it, and people who enjoy it really love it. All in all, this film makes for some great laughs. Directed by Brian Levant, this family road trip comedy follows Nick Peterson (played by Ice Cube), who pursues the woman of his dreams, Suzanne Kingston (Nia Long). Unbeknownst to him, her two children, Lindsey and Kevin (Aleisha Allen and Philip Daniel Bolden), have sabotaged all their mother's relationships to keep her single. Unfortunately for him, a series of events leads to him driving the kids in his brand-new truck across the country to meet their mom in Vancouver. But, of course, Lindsey and Kevin do not make the trip easy.
43. Meet the Parents (2000)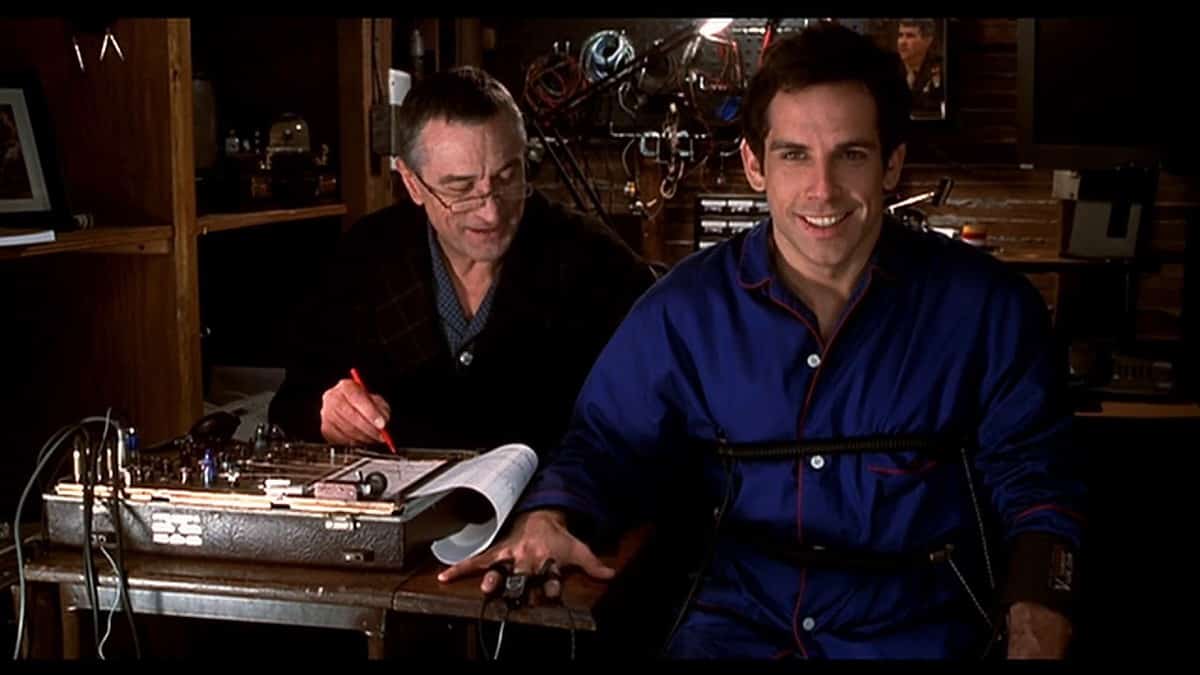 As a remake of Greg Glienna's 1992 film of the same name, this movie stars Ben Stiller as the titular character, Greg Focker. As a nurse living in Chicago, Greg plans to propose to his girlfriend, Pam Byrnes (Teri Polo). However, they are abruptly invited to Pam's sister's wedding. So, Greg decides to impress her parents, Jack and Dina Byrnes (Robert De Niro and Blythe Danner), before proposing in front of the entire family. But, of course, things do not go to plan for Greg as a series of hilarious yet unfortunate events befall him while visiting her family at their home on Long Island. Nevertheless, the film was praised for its humour and received many nominations and awards.
42. Sister Act (1992)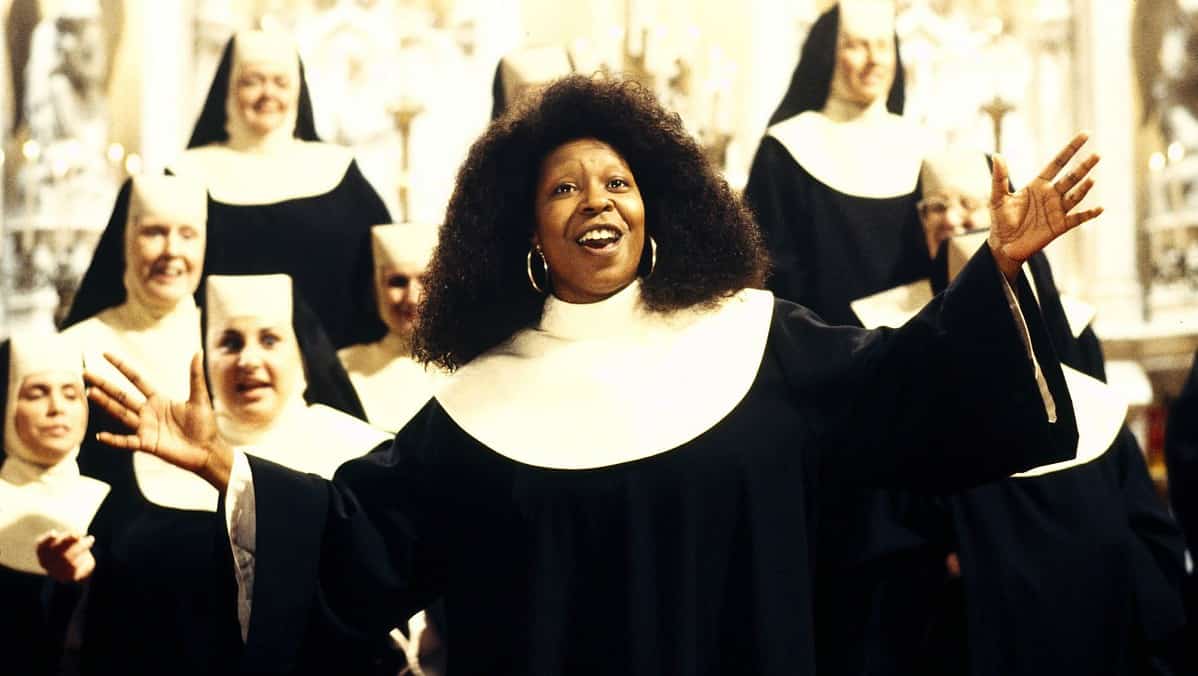 Directed by Emile Ardolino, this comedy film became one of the most financially successful comedies of the 1990s. It stars Whoopi Goldberg as Deloris Wilson, a lounge singer in Nevada who goes by the stage name Deloris Van Cartier. After witnessing her gangster boyfriend kill an informant, she is placed in Saint Katherine's Convent in Saint Katherine's Parish under witness protection by Eddie Souther, a police lieutenant. Taking on the alias of Sister Mary Clarence, she has a hard time adapting to the nun's rigid lifestyle and continuously breaks the rules in a multitude of hilarious ways.
41. Toy Story (1995)
As the first film in this iconic franchise and serving as John Lasseter's directorial debut, it really is insane that this is a comedy film. That is because most comedies do not have you sobbing like a baby by the end. Regardless, this is one of the best in terms of humour, as it has something for both children and adults. We follow a group of toys who come to life when humans are not around (which is the established lore for this universe). They live in Andy's room and have an established hierarchy, with a pull-string cowboy toy named Woody (Tom Hanks) being Andy's favourite. However, things change when Andy's birthday comes up, and he receives a new Buzz Lightyear (Tim Allen) action figure that seemingly takes Woody's place.
40. Friday (1995)
Written by Ice Cube and DJ Pooh and directed by F. Gary Gray, this buddy comedy is the first instalment in the Friday trilogy. Set in South Central Los Angeles, we follow an unemployed slacker named Craig Jones (Ice Cube) who spends a Friday smoking marijuana with his friend, Smokey (Chris Tucker). However, Smokey was supposed to sell the drugs to his drug supplier named Big Worm, who threatened to kill them if they did not pay him back $200 by 10 PM that Friday evening. This leads to a series of hilarious events as Craig and Smokey wreak havoc throughout their neighbourhood to try and get the money. The film was a commercial success, with critics praising its comedic sequences.
RELATED: Ice Cube Wants HBO Max To Release #TheSchumacherCut Of Batman Forever
39. Ghostbusters (1984)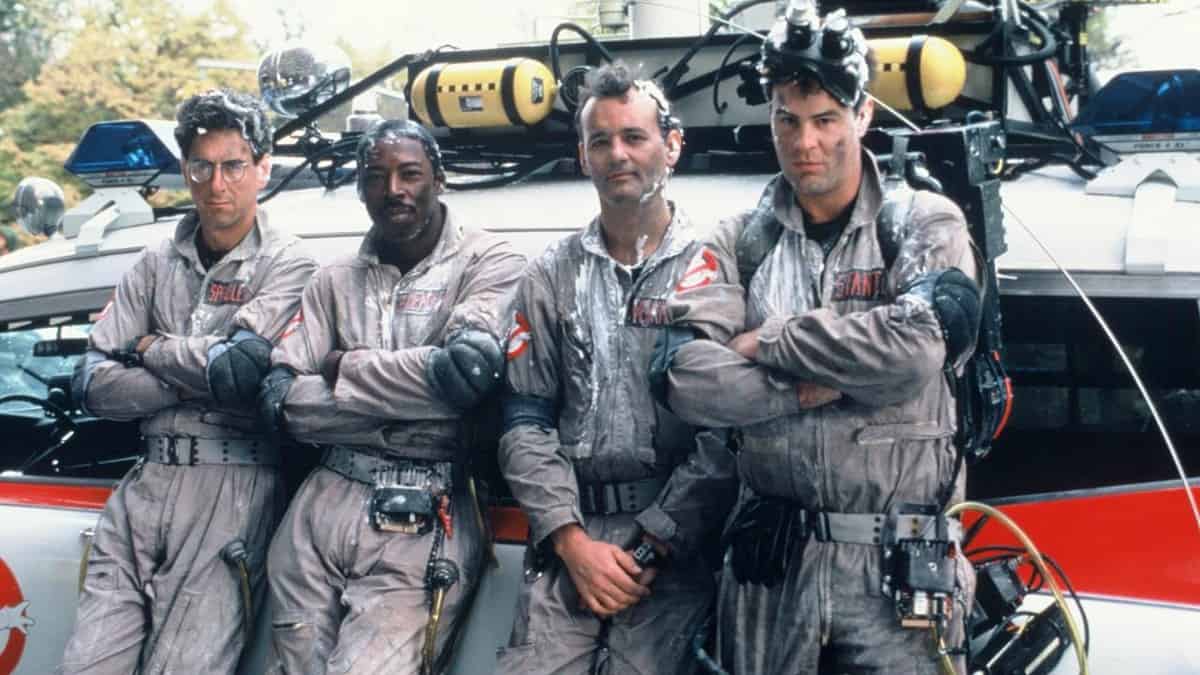 This supernatural comedy is still one of the most iconic films of all time. Therefore, it is no surprise that the film received critical acclaim and ended up being the second-highest-grossing film in 1984. Produced and directed by Ivan Reitman, the film follows three eccentric parapsychologists named Peter Venkman (Bill Murray), Ray Stantz (Dan Aykroyd), and Egon Spengler (Harold Ramis). After a paranormal encounter gets them fired as professors from Columbia University, they decide to start a paranormal service that will investigate and eliminate spirits in New York City. Running their business out of an old firehouse, the film contains some of the best comedic sequences of all time.
38. Neighbours/ Bad Neighbours (2014)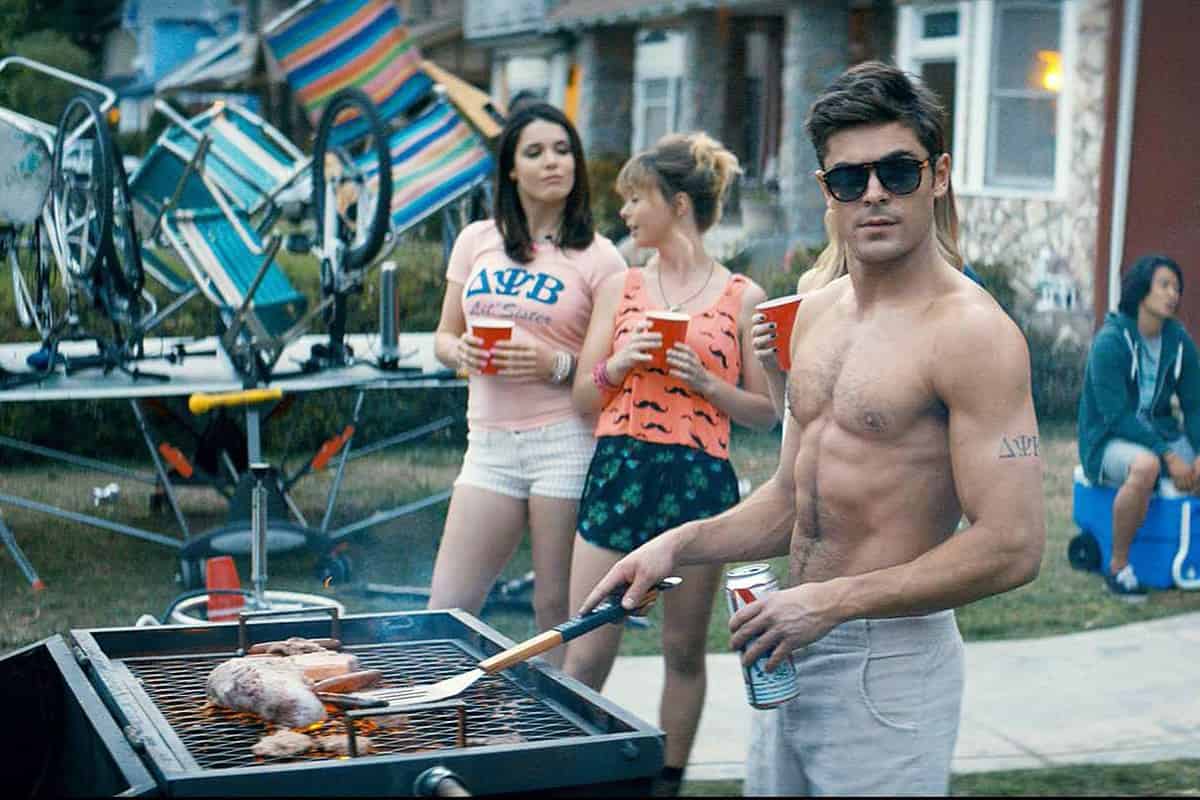 Although the film has mixed ratings, there is a good reason it ended up being a commercial success. As Seth Rogen's highest-grossing live-action film, Zac Efron's breakout performance was also praised. We follow the story of Australian-born couple Mac and Kelly Radner (Seth Rogen and Rose Byrne) as they adjust to the parental lifestyle of raising their infant daughter, Stella. Things are already difficult but are made worse when a well-known party-animal fraternity, Delta Psi Beta, moves in next door. Noise and a newborn baby are not a good combination, and soon the couple is in a feud with the fraternity leaders, Teddy Sanders (Efron) and Pete Regazolli (Dave Franco).
37. School of Rock (2003)
This film proves why Jack Black is such an icon in the world of comedy. Directed by Richard Linklater, the film follows a rock guitarist, Dewey Finn, who was fired from his rock band, No Vacancy. When his roommates tell him he needs to pay rent or move out, he becomes desperate for money and accepts a job as a substitute teacher on behalf of his roommate at the prestigious Horace Green prep school. When he gets there, he does not know the first thing about being a teacher but sees the talent of his class's students. So he forms a rock band with the entire class in various roles, intending to enter them into the Battle of the Bands. However, it is only a matter of time before the school realises he is not who he says he is.
36. There's Something About Mary (1998)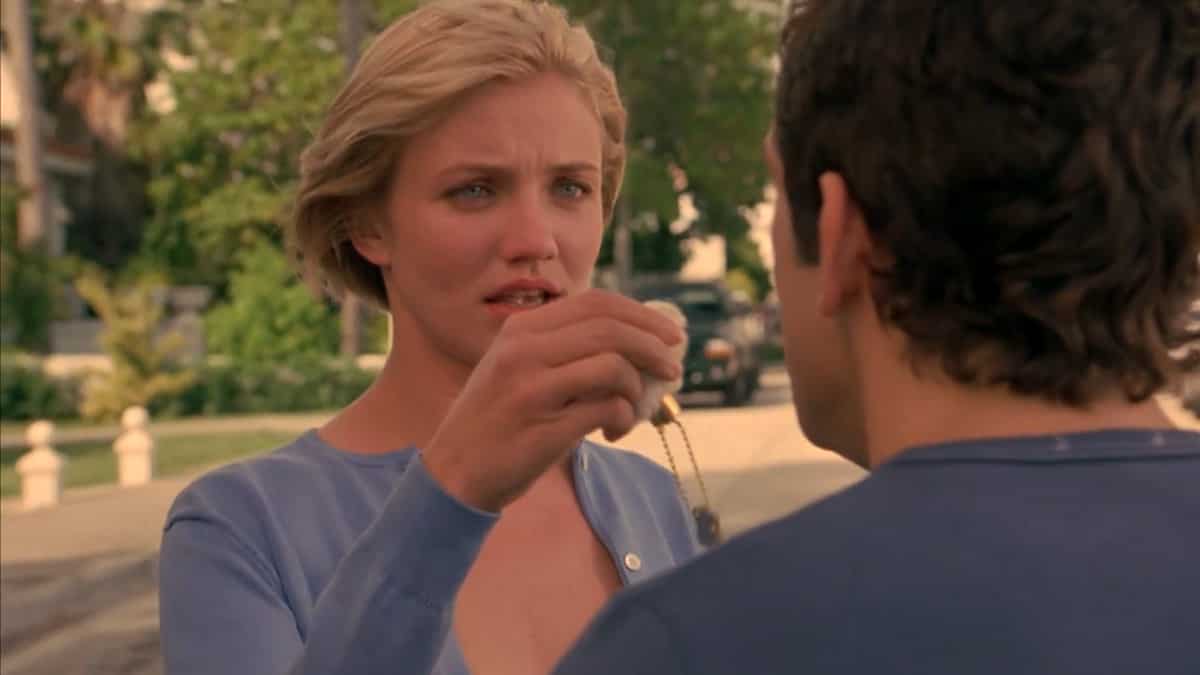 Directed by Peter Farrelly and Bobby Farrelly, this romantic comedy was a major box office success and was the fourth-highest-grossing- film of that year. Furthermore, critics praised Cameron Diaz for her performance alongside the movie's comedic sequences. The story follows Ben Stiller as Ted Stroehmann, who hires a private investigator (Matt Dillon) to track down his high school love, Mary Jenson (Diaz). However, the PA falls in love with her and lies to Ted before pursuing her. This leads to a series of hilarious events as Ted discovers he has been lied to and drives down to Rhode Island to win over her heart. Of course, Diaz won a multitude of awards and accolades for her bizarre and hilarious performance in the film.
35. Mean Girls (2004)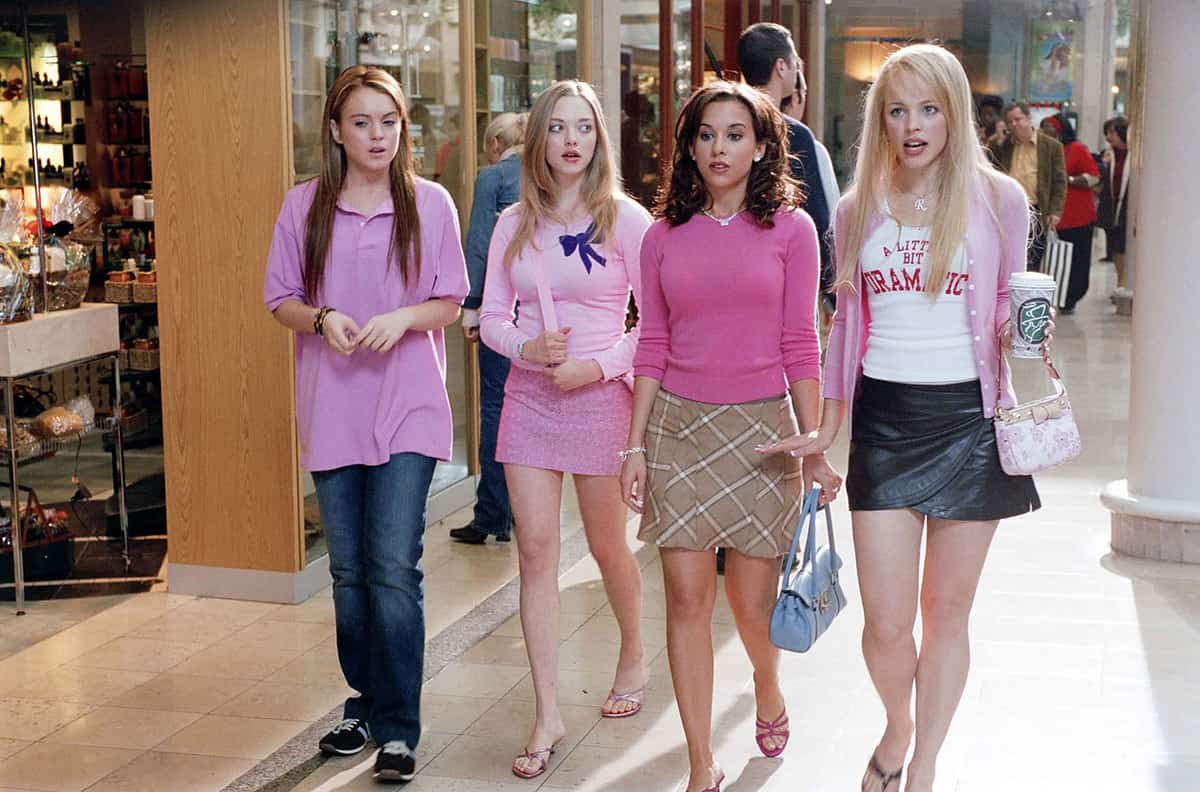 Directed by Mark Waters, this teen comedy film has become a cult classic in modern society. The film stars Lindsay Lohan, Rachel McAdams, Lacey Chabert, Amanda Seyfried, Lizzy Chaplan, and Daniel Franzese. We follow Lohan as 16-year-old Cady Heron, who attends a public high school after being home-schooled her entire life. On her first day at North Shore High School, she befriends outsiders Janis Ian and Damian Leigh, who explain the hierarchy at their school to an intimidated Cady. After warning her about the Plastics consisting of Regina George (McAdams), Karen Smith (Seyfried), and Gretchen Wieners (Chabert), the group invite Cady to sit with them. Seizing the opportunity to get revenge, Lizzy tells Cady to infiltrate the group and find out everything about them. Aside from winning various accolades, the film was praised for its humour.
RELATED: AI Creates A Cast For A Mean Girls 2023 Reboot Movie
34. 21 Jump Street (2012)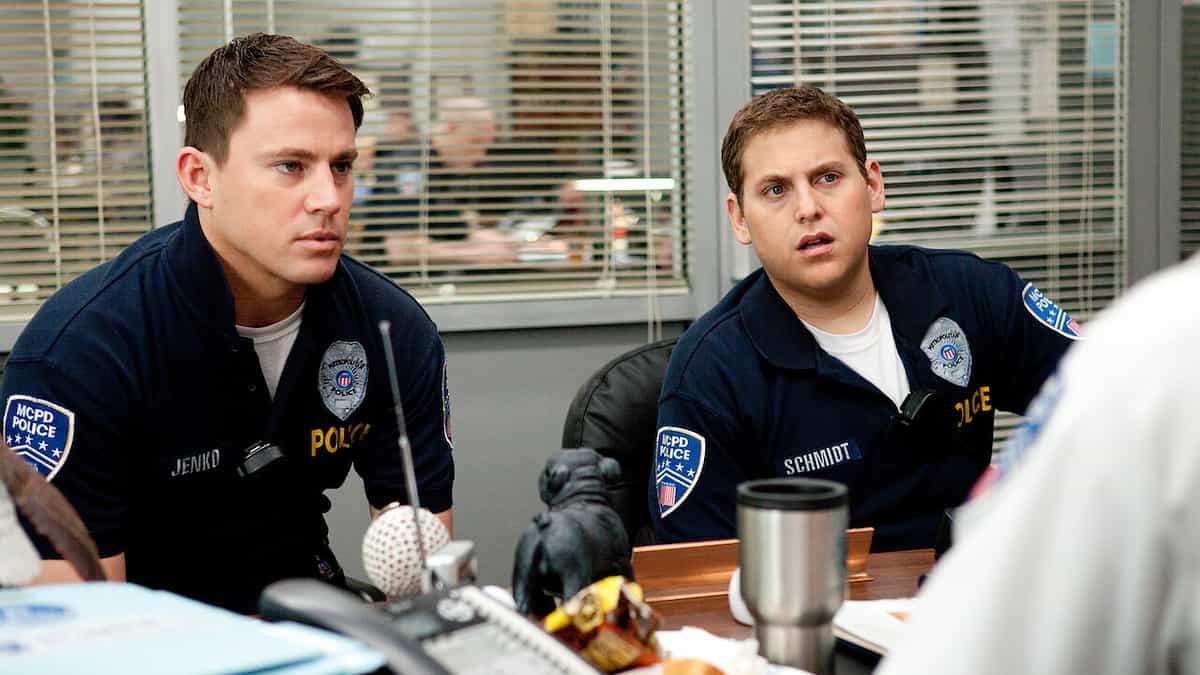 As an adaptation of Stephen J. Cannell and Patrick Hasburgh's 1981 television series of the same name, this buddy cop action comedy was directed by Phil Lord and Christopher Miller as their live-action directorial debuts. We follow Jonah Hill as Morton Schmidt and Channing Tatum as Greg Jenko, unpopular high school friends who reunite in the police academy. After failing to hold the leader of an outlaw motorcycle gang, the two are assigned to a revived scheme after failing to read his Miranda rights. The tasks involve the two taking on new identities and infiltrating a high school to stop the spread of a drug called HFS, and in turn, giving them a second chance at making up for their terrible high school experience. But, of course, this can only spell disaster.
33. Scary Movie (2000)
This parody slasher film is the first in the Scary Movie franchise, which focuses on parodying popular horror films. This one parodies Scream (1996), and I Know What You Did Last Summer (1997). Directed by Keenen Ivory Wayans, it stars Jon Abrahams, Carmen Electra, Shannon Elizabeth, Anna Faris, Kurt Fuller, Regina Hall, Lochlyn Munro, Marlon and Shawn Wayans, Cheri Oteri, and Dave Sheridan. The movie follows a group of friends who accidentally hit a man with their car. They dispose of his body in a lake and swear never to speak of it again. However, a year later, a person wearing a Ghostface mask appears and begins picking them off one by one, leaving them notes stating they knew about the murder. Critics were divided regarding the film's humour, but it is still a classic in both the horror and comedy genre.
32. Zoolander (2001)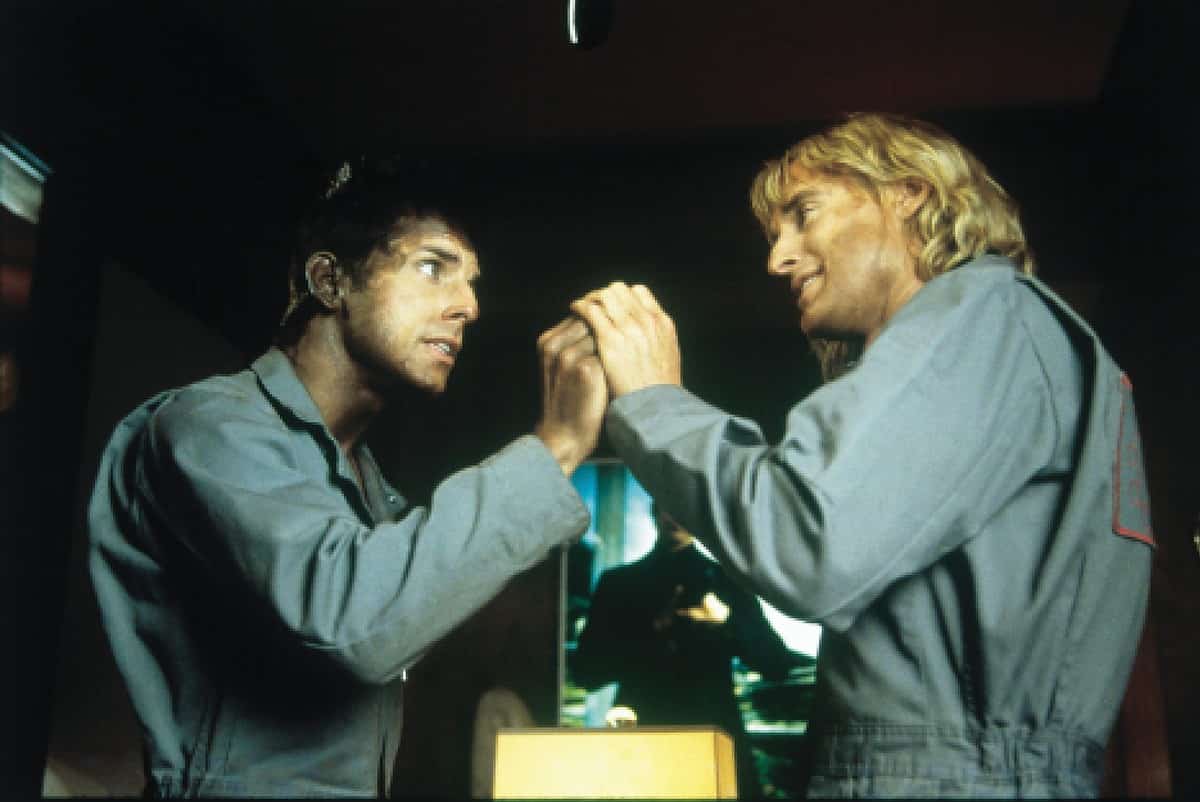 The early 2000s spawned some of the best comedy films ever, with many of them starring the likes of Ben Stiller and Owen Wilson. And this one is no different. Written and directed by Ben Stiller, this comedy movie is a satirical take on the fashion industry, resulting in it being a box office success. Stiller plays Derek Zoolander, a dimwitted model whom the higher-ups in the fashion industry Jacobin Mugatu (Will Ferrell) and Derek's agent Maury Ballstein (Jerry Stiller), plan to brainwash into assassinating the Prime Minister of Malaysia. Oblivious to this, Zoolander is struggling with his personal and career issues while competing against an upcoming male model competitor, Hansel (Wilson). Zoolander slowly realises that perhaps modelling is not for him and teams up with Hansel to stop the assassination.
31. Game Night (2018)
With John Francis Daley and Jonathan Goldstein in the director's seats and Mark Perez as the writer, this action comedy film was one of the best in modern times. We follow Max and Annie Davis (Jason Bateman and Rachel McAdams), a married couple who are avid gamers that become very competitive when playing any form of game. They host regular game nights at their home with their friends Ryan (Billy Magnussen) and married couple Kevin and Michelle (Lamorne Morris and Kylie Bunbury). However, their game night turns into a real-life mystery after one of them is kidnapped. Of course, the friends believe it is an elaborate game set up on their behalf, leading to a series of bizarre and funny events. Of course, the film was a commercial and critical success.
30. Dumb and Dumber (1994)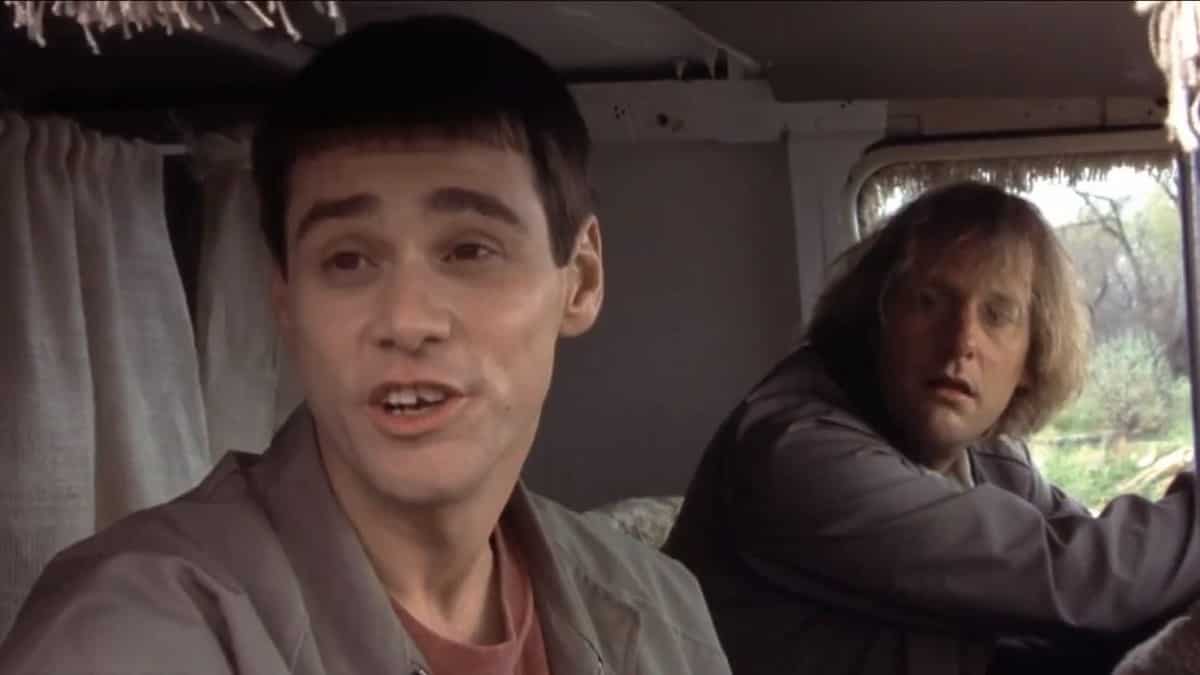 Directed by Peter Farrelly, this buddy comedy is the first in the Dumb and Dumber franchise. As one of the best comedy films of the 90s, it has gone on to develop a huge cult following. We follow Jim Carrey as Lloyd Christmas and Jeff Daniels as Harry Dune, two dumb but well-meaning friends residing in Rhode Island. The two take a bag full of cash from the airport, not realising the woman they saw leaving it there did so as ransom. After being fired from their jobs, the duo resolves to track down the woman and return the briefcase to her. Of course, this can only spell disaster for everyone involved.
RELATED: Batman Forever: Jim Carrey's Riddler Is Better Than You Remember
29. The Hangover (2009)
As the first film in The Hangover trilogy, we had Todd Phillips in charge of directing this fever dream of a film. When Doug (Justin Bartha) is set to get married, he and his three friends, Phil Wenneck (Bradley Cooper), Stu Price (Ed Helms), and Alan Garner (Zach Galifianakis), head to Los Vegas for a bachelor party. The following morning, Alan, Stu, and Phil wake up to find Doug missing with no recollection of the previous night. This leads to them retracing their steps to find the missing groom so they can get him to his wedding on time. But they are unprepared for the crazy sequence of events from the evening before. The film received various accolades for its R-rated humour.
28. The Big Sick (2017)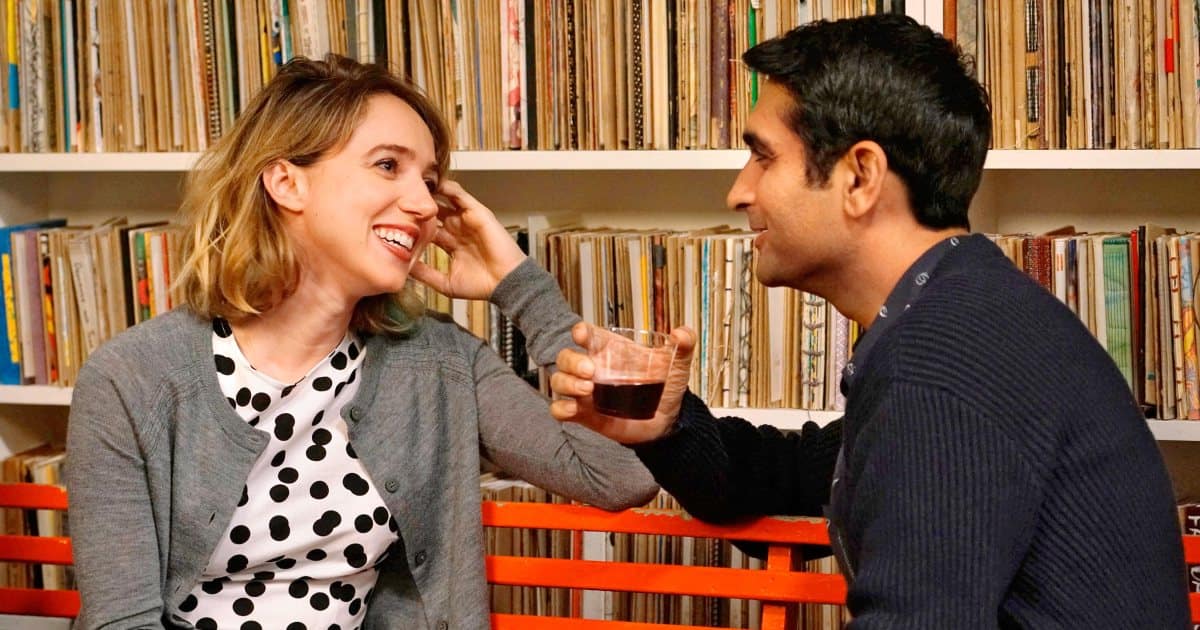 Written by Emily V. Gordon and Kumail Nanjiani and directed by Michael Showalter, this romantic comedy was a commercial success, receiving various accolades and positive reviews from critics. We follow an Uber driver who is also pursuing a career in stand-up comedy named Kumail (played by Kumail Nanjiani). Coming from a Pakistani family, they try setting him up for an arranged marriage. However, he begins dating a college graduate named Emily (Zoe Kazan). Their relationship suffers from cultural differences and is put to the test when Emily becomes so sick that she needs to be hospitalised. Although comedic, the film touches on the struggles faced by interracial couples.
27. Elf (2003)
Directed by Jon Favreau and written by David Berenbaum, this Christmas comedy film is another Will Ferrel classic. The actor stars as an orphan human child raised by Santa Claus at the North Pole as one of his elves despite being twice the size of all the elves there. Named Buddy after his diaper brand label, he discovers he is the child of the Executive Vice President of Greenway Press, Walter Hobbs (James Caan). However, Santa informs him that Walter is on the Naughty List. So, Buddy decides he is going to travel to New York City to meet his biological father and instil in him some much-needed Christmas spirit.
26. Ace Ventura: Pet Detective (1994)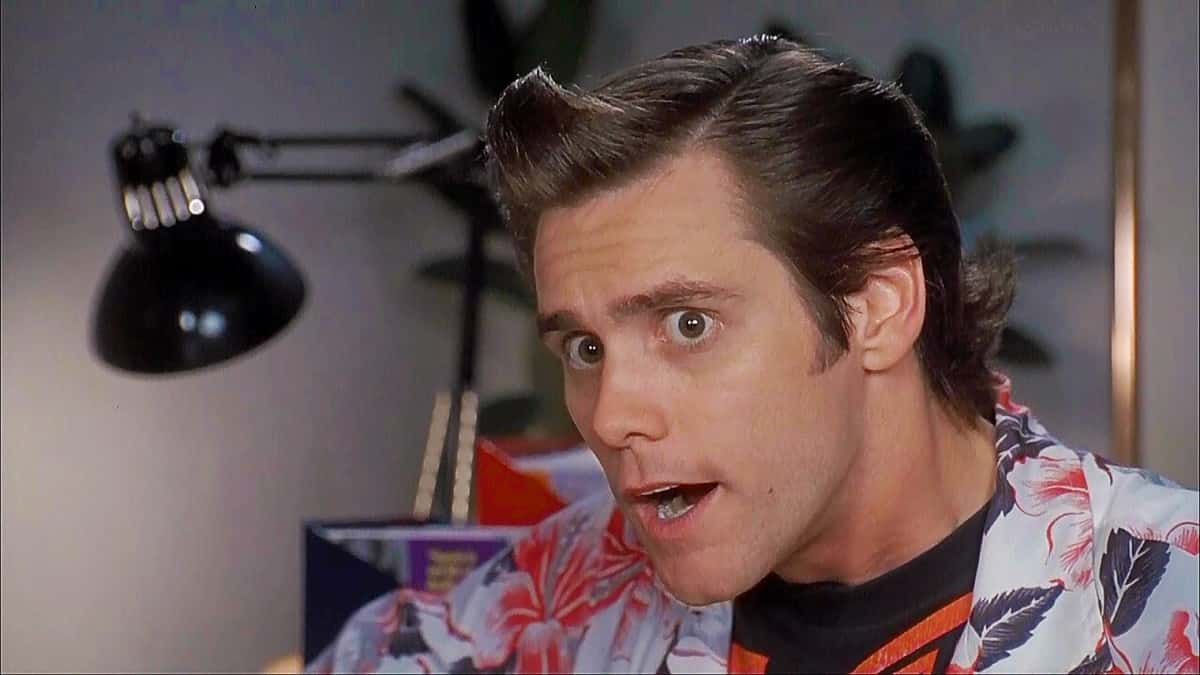 This American comedy film was directed by Tom Shadyac and received mixed reviews from critics. However, it quickly went on to develop a cult following. The film follows the story of Ace Ventura (played by Jim Carrey), an unorthodox private detective who specialises in retrieving animals. Although the Miami Police Force mocks him, he is assigned the case of finding a bottlenose dolphin named Snowflake. She is the mascot of the Miami Dolphins and went missing at Joe Robbie Stadium two weeks before the start of the Super Bowl. Of course, Carrey never disappoints in terms of humour, bringing us an incredible performance that will have you rolling with laughter.
25. Old School (2003)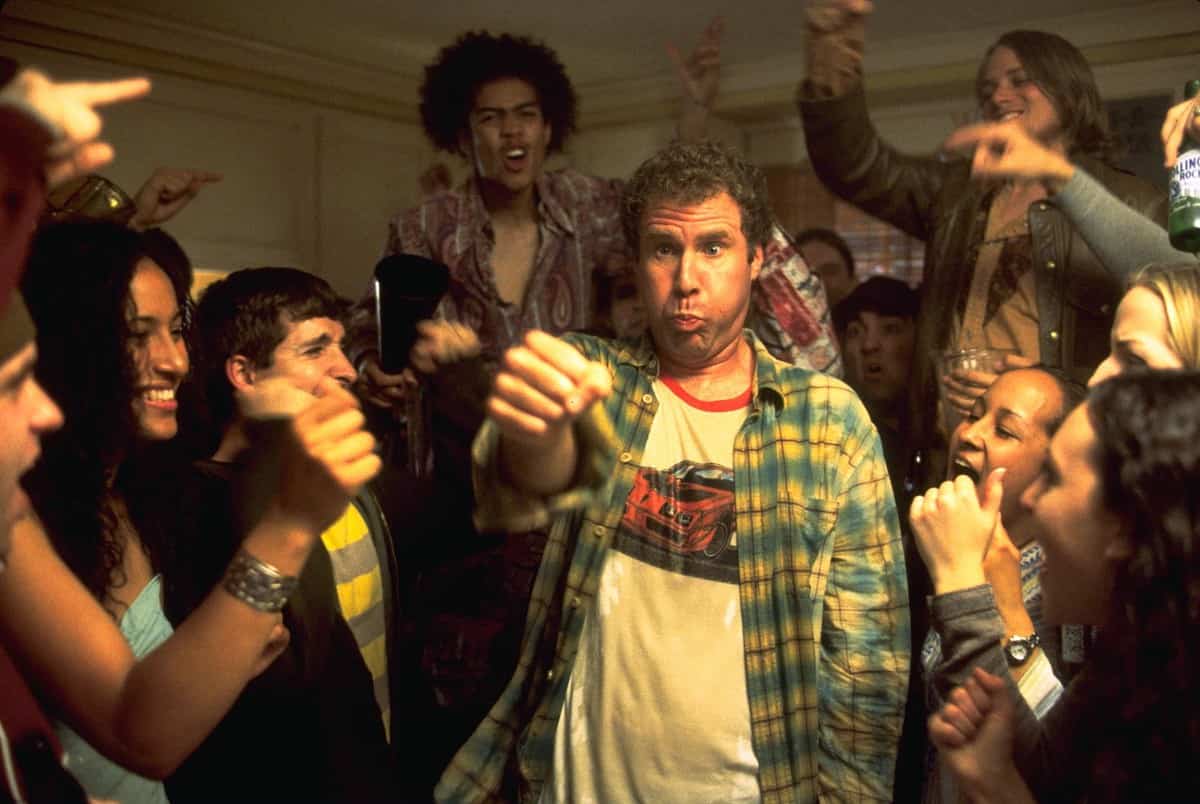 Although this film received mixed reviews from critics, many hold this black comedy in high regard and consider it one of the best of all time. Directed and co-written by Todd Phillips, it stars Luke Wilson as Mitch, Will Ferrell as Frank, and Vince Vaughn as Barnard, three depressed men in their thirties. So naturally, they attempt to overcome this by starting a fraternity as they all desperately want to relive their college party days. Naturally, this attracts the attention of many college students, leading to some hilarious moments.
RELATED: The Best Movies Where It's You vs The House!
24. The Mask (1994)
Who can forget about one of Jim Carrey's most iconic performances? Directed by Chuck Russell, this superhero comedy is the first instalment in The Mask franchise. Carrey plays an everyday bank clerk named Stanley Ipkiss, who finds a wooden green mask. The mask is magical and turns him into a green-faced troublemaker with the cool ability to animate himself and his surroundings. Of course, he becomes the target of a gangster, leading to some bizarre moments. The film received critical acclaim in addition to being a commercial success.
23. Austin Powers: International Man of Mystery (1997)
As the first instalment in the Austin Powers series, this film has gained a huge cult following. With Jay Roach in the director's seat, this spy comedy sees Mike Meyers as a British spy named Austin Powers in 1967 London. He is a flamboyant and promiscuous secret agent, a direct parody of James Bond, who goes up against his arch nemesis, Dr Evil. The villain is also played by Meyers and sees the two go up against each other repeatedly over an extended period of time.
22. Gremlins (1984)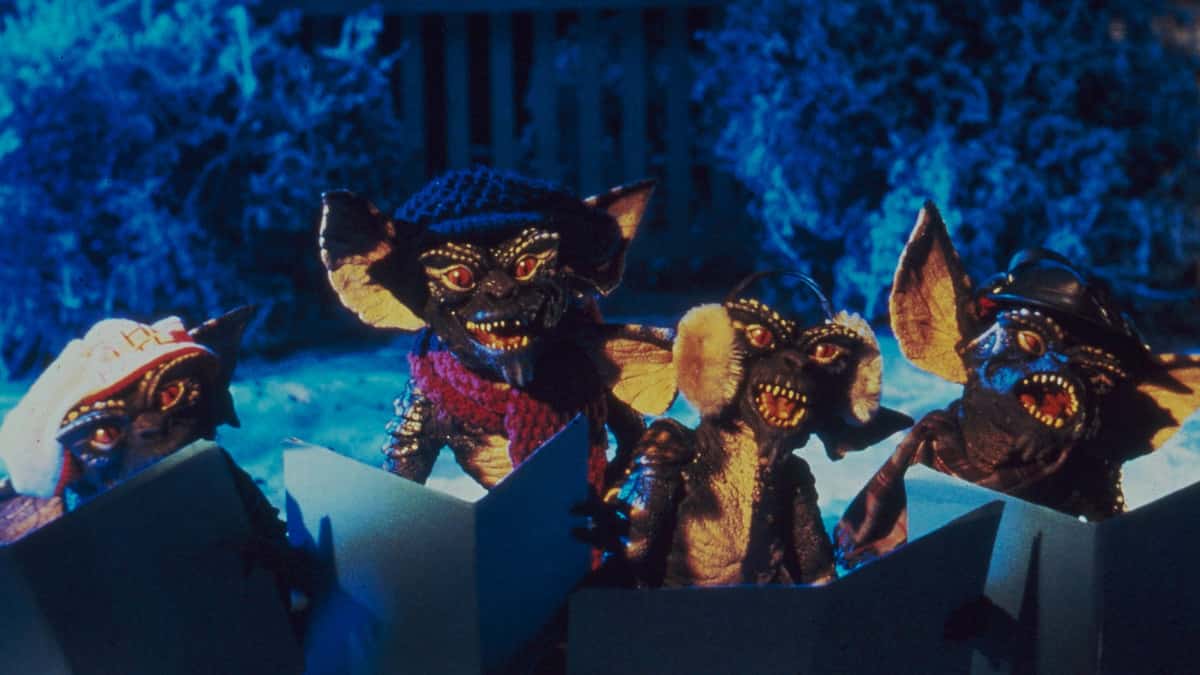 This black comedy horror film is one that will always withstand the test of time, still standing as a cult classic today. Based on the folkloric World War II creatures who were said to cause mishaps for the British Royal Air Force, the movie was directed by Joe Dante. It follows the story of Billy (Zach Galligan), who receives a strange creature known as a mogwai which he names Gizmo. However, after one of the three strict rules for caring for Gizmo is broken, it begins breeding, creating hundreds of creatures called "Gremlins" that begin to plague the town on Christmas Eve.
21. Blazing Saddles (1974)
Directed by Mel Brooks, this black comedy is a satirical take on the Western genre. The film stars Cleavon Little and Gene Wilder, with the former playing the role of a corrupt Sheriff Bart while the latter played Jim the "Wacko Kid", an alcoholic gunslinger. The film revolves around a railroad set to be constructed on the American frontier in 1874. It received positive reviews from critics and was nominated for three Academy Awards. Furthermore, the film was preserved in the National Film Registry for being historically accurate.
20. Duck Soup (1933)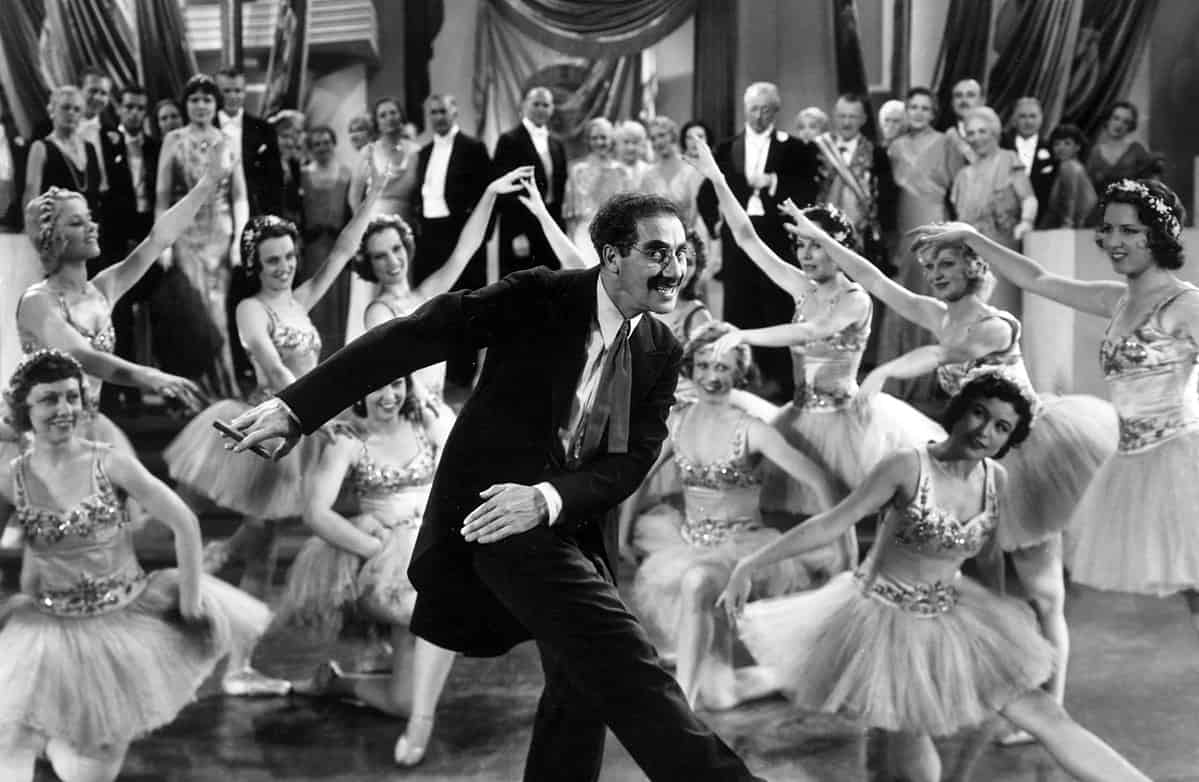 Directed by Leo McCarey, this black comedy musical was from the pre-Code Hollywood era and starred the Marx brothers. Although the film was a box office flop, it was not all bad, as the opinions of critics have since changed, with Duck Soup now standing as a comedy classic. The film follows a political plot, with the nation of Freedonia threatening to go bankrupt. Meanwhile, their neighbouring country of Sylvania is plotting to annex Freedonia in an attempt to begin a revolution.
RELATED: Artist Imagines Fritz Lang's Stunning 1920s Noir Batman And Gotham Movie
19. This is Spinal Tap (1984)
This mockumentary by Rib Reiner is the perfect way to kick off the top twenty comedy movies of all time. As Reiner's directorial debut, the film stars Christopher Guest, Michael McKean and Harry Shearer as Nigel, David, and Derek, who are part of a rock band called Spinal Tap. They are dubbed as "England's loudest band" and has Reiner play a documentary filmmaker named Martin "Marty" Di Bergi, who follows them on their American tour. The film found critical acclaim and commercial success and was preserved in the National Film Registry.
18. The Great Dictator (1940)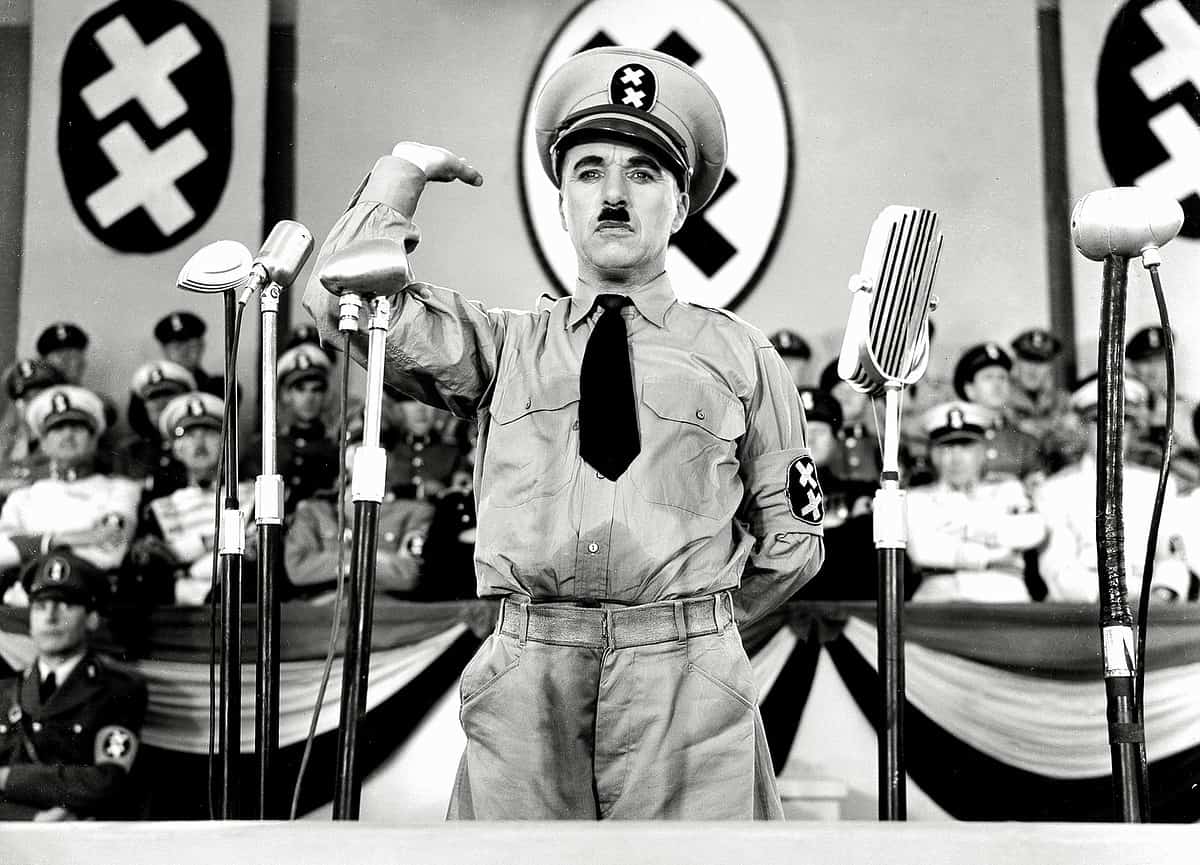 As an anti-political satirical black comedy film, this was written, directed, produced, scored by, and starred British comedian Charlie Chaplin. Up to this point, he continued making silent films, with The Great Dictator being his first to feature sound. The film was a commercial success, with modern critics praising it and seeing it as a prominent historical work. We follow the story of a Jewish soldier who loses his memories after a plane crash. When he comes to, he finds himself at the mercy of a fascist dictator.
17. South Park: Bigger, Longer & Uncut (1999)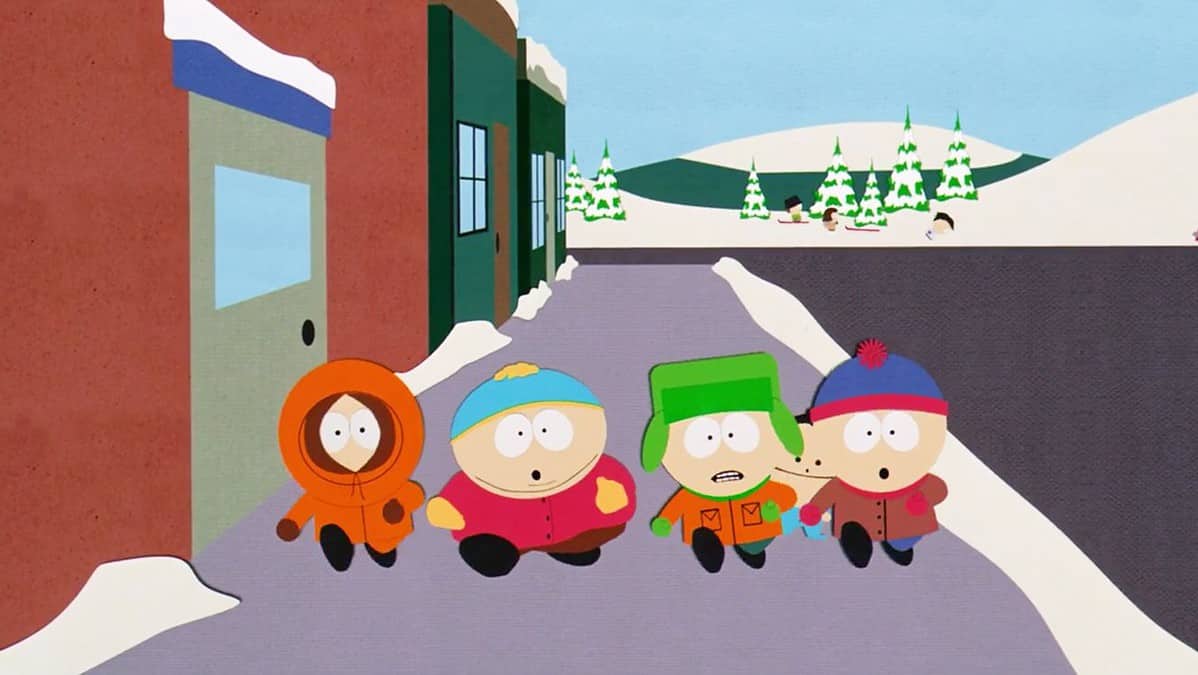 Based on the sitcom South Park, this adult animated computer music comedy was a huge hit when it was released. Critics praised it for its musical sequences, comedy and themes. Of course, it ended up being the highest-grossing R-rated film at the time. The film follows Colorado, Stan Marsh, Kyle Broflovski, Ike, Eric Cartman, and Kenny McCormick, who go to see an R-rated film. When their parents find out, they are seen as corrupted, leading to a hilarious war-like situation breaking out in their town.
16. The Naked Gun: From the Files of Police Squad! (1988)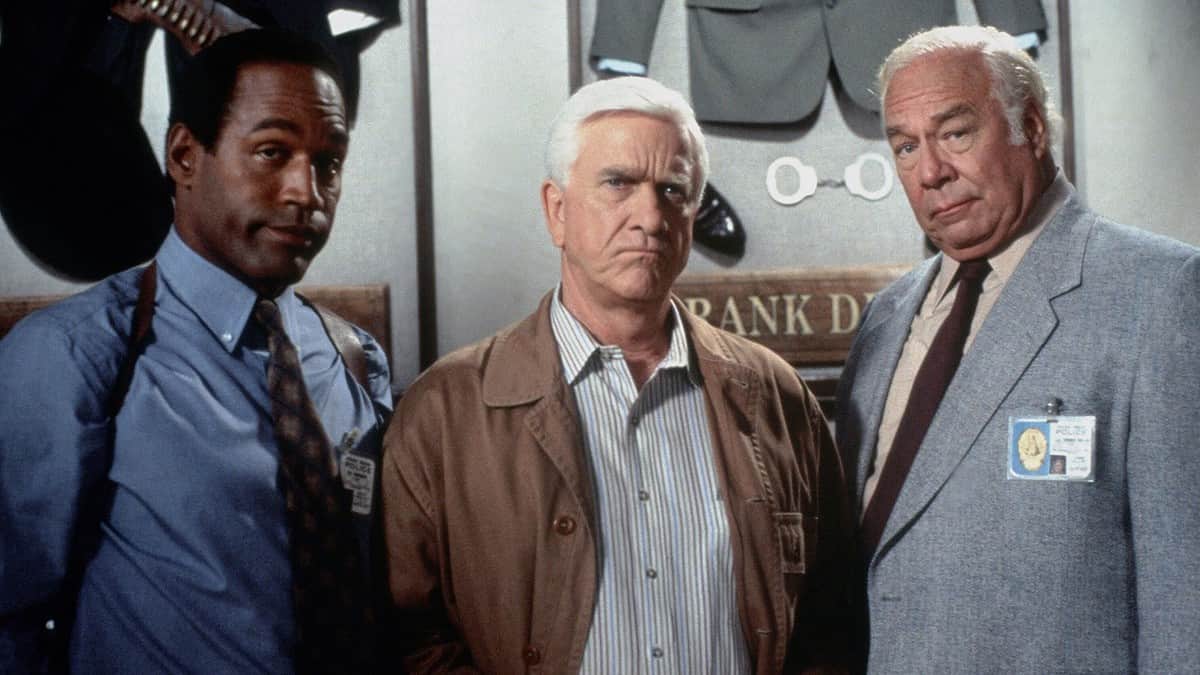 This Paramount Pictures crime comedy film is part of The Naked Gun media franchise and is directed by David Zucker. The film stars Leslie Nielson and Police Squad Lieutenant Frank Drebin. While on vacation, Drebin interrupts a meeting between America's greatest enemies and finds out the group plans to humiliate the States. Of course, the lieutenant takes it upon himself to stop this from happening. With heavy slapstick comedy and visual gangs, the film gained commercial success and critical acclaim.
15. Beetlejuice (1988)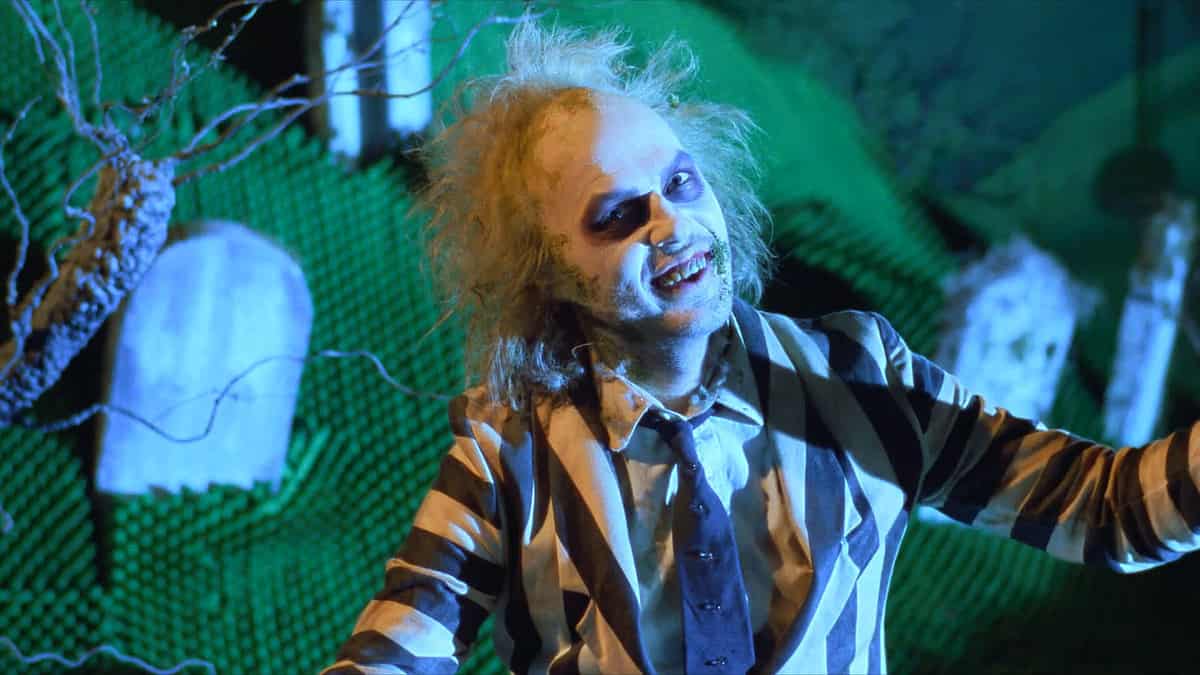 It would be a crime to make a list of comedy films but not include Tim Burton's amazing fantasy dark horror comedy film. The film follows Alec Baldwin as Adam Maitland and Geena Davis as Barbara Maitland, a married couple who discover they are ghosts in their family home. Their home is bought and inhabited by the Deetz family, played by Jeffrey Jones, Catherine O'Hara, and Winona Ryder. The Maitlands want their home back, and the only way to get rid of the Deetz is to scare them away. So they hire Beetlejuice (Michael Keaton) to do so for them.
RELATED: Exploring the Unexpected Shared Universe of Tim Burton's Films
14. Anchorman: The Legend of Ron Burgundy (2004)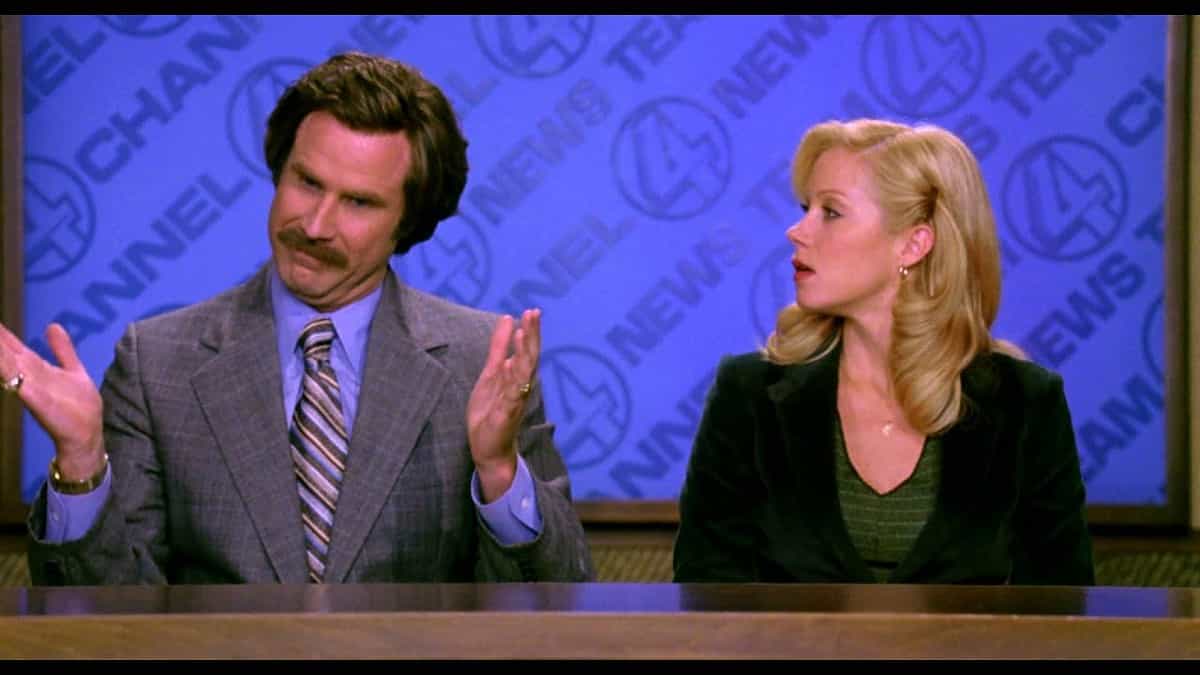 As Adam Mckay's directorial debut, this is the first film in the Anchorman franchise. The satirical comedy film did not get great reviews after its initial release. However, since then, it has come to be regarded as one of the greatest comedy films of all time. Mocking the format of the 1970s Action News format culture, this tongue-in-cheek comedy stars Will Farrell as Ron Burgundy, the anchorman for a local news station in San Diego. When a new female anchor joins him, he clashes with her, leading to some bizarre and hilarious events.
13. Rushmore (1998)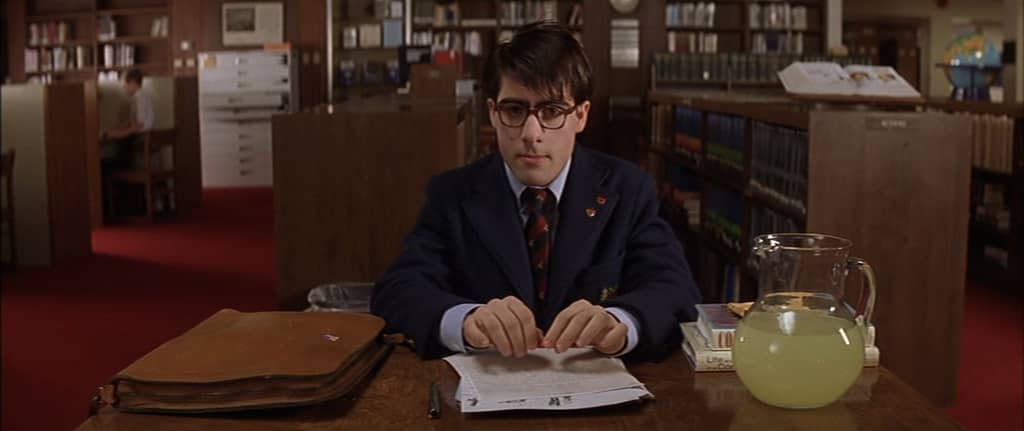 Directed by Wes Anderson, this comedy film was co-written by the director alongside Owen Wilson. The film received positive reviews from critics but became a significant comedy film upon being preserved in the National Film Registry. It follows Max Fischer (played by Jason Schwartzman), a teenager who befriends a wealthy industrialist named Herman Blume (played by Bill Murray). The two bond over their love for Rosemary Cross (played by Olivia Williams), an elementary school teacher.
12. Annie Hall (1977)
This American satirical romantic comedy film was written by Marshall Brickman and directed by Woody Allen. The film received critical acclaim and was praised greatly. It went on to receive various awards and other accolades, including a BAFTA Award. Allen plays a man named Alvey Singer who is trying to understand why his relationship with his girlfriend, Annie (Diane Keaton), is failing. The film contains elements of modernism and looks at Jewish identity.
11. Superbad (2007)
Directed by Greg Mottola and produced by Judd Apatow, this coming-of-age comedy film will forever remain iconic for its appearance of "McLovin". Furthermore, the film was praised for its funny dialogue and chemistry between the leads, Jonah Hill, who played Seth and Michael Cera, who played Evan. The story follows Seth and Evan, who are best friends in their final year of high school, set to attend different colleges soon. They want to make their last year memorable and end up offering to buy alcohol for a party of one of the boy's crushes later that night. The result? A night of absolute chaos.
10. The Big Lebowski (1998)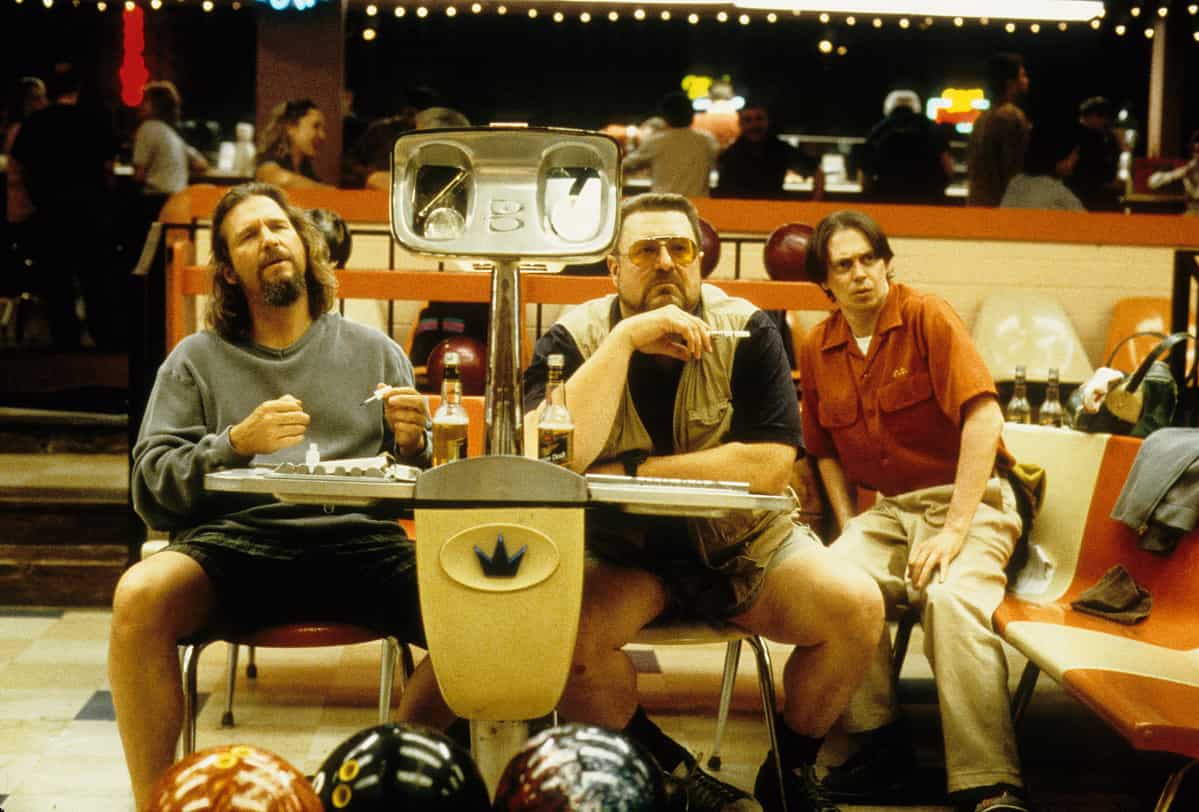 This crime comedy film was directed by Joel and Ethan Coen (Coen Brothers) and set for preservation by the National Film Registry. While it initially did not receive great reviews, it went on to amass a major cult following, with modern reviews now very positive. The film is specifically praised for its eccentric characters and comedic sequences. Starring Jeff Bridges as Jeffrey "The Dude" Lebowski, we follow him as he is assaulted after being mistaken for a different Jeffrey Lebowski (David Huddlestone). After Lebowski's wife is kidnapped, The Dude delivers the ransom in a plan that goes horribly wrong.
RELATED: Jeff Bridges' The Old Man Is The Best Action TV Series This Year
9. Monty Python and the Holy Grail (1975)
In their directorial debuts, Terry Gilliam and Terry Jones directed this British postmodernist comedy film. The film tells the tale of King Arthur as the mythical king tries to lead his knights on a quest for the Holy Grail. Instead, the group find an array of horrors awaiting them, including a three-headed giant, a persistent Black Knight, a handful of rude Frenchmen, and a killer rabbit, amongst other bizarre occurrences. The film is considered as the fifth greatest comedy film of all time in the United States.
8. Coming to America (1988)
Directed by Jon Landis, this romantic comedy was based on a story originally created by the leading actor in the film, Eddie Murphy. The film was a huge success and is still held in high regard by many as one of the greatest comedy films of all time. And we certainly agree. Murphy plays African Prince Akeem, who is set for an arranged marriage when his 21st birthday comes up. Of course, he absolutely refuses and decides to head to America to find the love of his life instead.
7. Young Frankenstein (1974)
This comedy horror film was directed and co-written by Mel Brooks and Gene Wilder. The film is deemed one of the greatest comedy films of all time, hence its spot in the top ten of this list. Furthermore, it was placed in the Library of Congress National Film Registry for preservation. Parodying the classic horror genre, it follows Wilder as the titular character, Dr Frederick Frankenstein, the descendant of Dr Victor Frankenstein. After living down his family's reputation, he inherits his family's castle. Here he finds a book containing Victor's experiments and wastes no time working on them.
6. The Grand Budapest Hotel (2014)
Written and directed by Wes Anderson, it is no surprise this film was the focus of much critical praise. Furthermore, this comedy-drama went on to be nominated for and won an array of accolades. Ralph Fiennes stars as Monsieur Gustave H, the concierge of the Grand Budapest Hotel. Things take a turn for the worst when he is framed for the murder of a very rich dowager, played by Tilda Swinton. So, he and his new friend, Zero (played by Tony Revolori), go on a journey for a priceless Renaissance painting to help prove his innocence.
5. Team America: World Police (2004)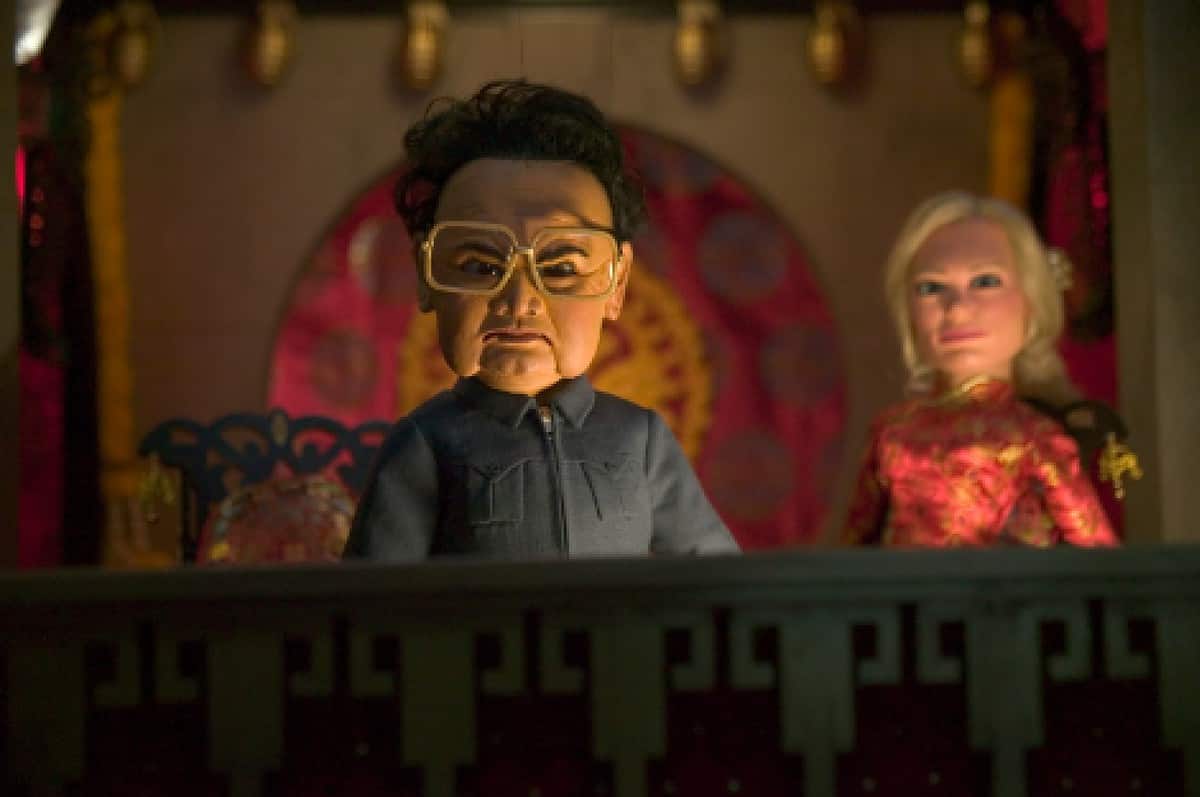 This adult puppet comedy film was directed by Trey Parker and was adapted from a screenplay written by Matt Stone and Pam Brady. Following an elaborate terrorist plot by the North Korean ruler Kim Jong-il, the Team America unit must stop this plan from taking place. However, Kim Jong-il is not their only worry as the Film Actors Guild (F.A.G) also causes a problem for them. The film received positive reviews from critics and is still considered an iconic comedy film, hence its spot in the top five of this list.
RELATED: The Heroic Quest of the Valiant Prince Ivandoe: Meet The Brilliant Minds
4. Shaun of the Dead (2004)
Directed and co-written by Edgar Wright and Simon Pegg, this easily deserves its spot in the top five of this as one of the best comedy films of all time. Referring to George Romero's Dead film franchise, we follow Pegg as the titular character, Shaun, an electronics salesman in London who is down on his luck. Things take a turn for the worst when he and his best friend, Ed (Nick Frost), are caught up in a zombie apocalypse. The film was a commercial success and received critical acclaim, still being used as material in film studies worldwide.
3. Deadpool (2016)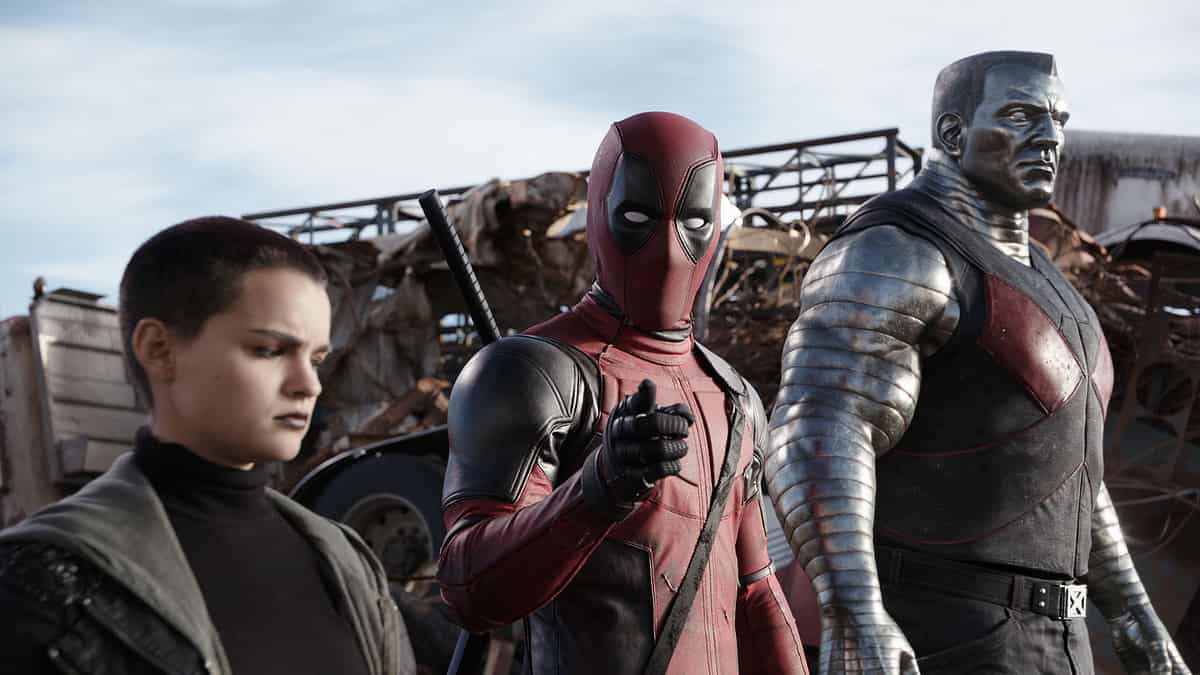 Although on the more modern side, no one can deny that this is easily one of the most hilarious superhero comedy films of all time. As Tim Miller's directorial debut, the film stars Ryan Reynolds as Wade Wilson, a freelance mercenary who meets the love of his life in a prostitute named Vanessa (Morena Baccarin). Not long after he proposes to her, he discovers he has cancer which ends with him trying an experimental cancer treatment. While the treatment works, he is horribly disfigured, gains superpowers and hunts down the man responsible to turn him back. The film received critical acclaim, commercial success, and a multitude of awards and nominations. It also ended up being the highest-grossing R-rated film of its time.
2. Monty Python's Life of Brian (1979)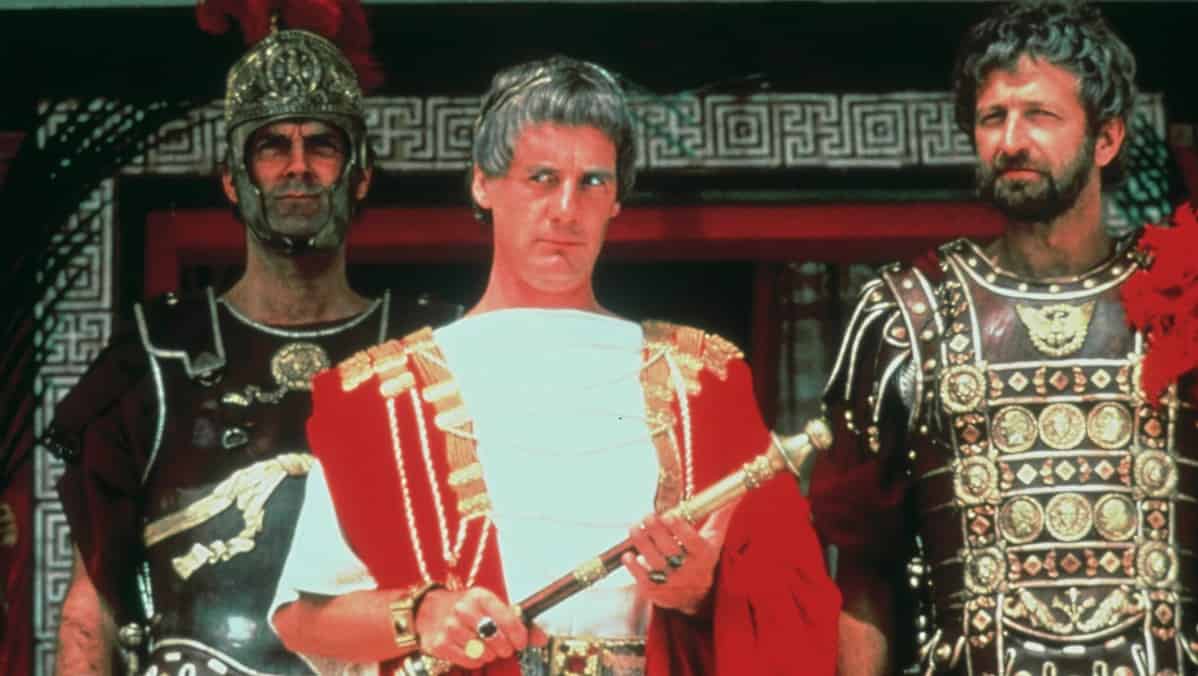 And we are back with another Monty Python classic! This satirical comedy film was written by the Monty Python comedy group (Graham Chapman, John Cleese, Terry Gilliam, Eric Idle, Terry Jones and Michael Palin) and directed by Terry Jones. The film was a box office success and became the fourth highest-grossing movie for that year. Furthermore, it was dubbed the greatest comedy film of all time by many. Graham Chapman plays a Jewish-Roman boy named Brian Cohen, who is born on the same day and right next door to Jesus Christ. Brian is mistaken for the great Messiah in a hilarious turn of events.
1. Groundhog Day (1993)
Not only has this film been dubbed one of the best 90s films, but it is also said to be the best comedy of all time. And we agree with this sentiment, as the film also significantly impacted pop culture, with "Groundhog Day" now coined as a term to describe being stuck in an unpleasant time loop. Directed by Harold Ramis and written by Danny Rubin, the film stars Bill Murray as Phil Connors, a cynical weatherman covering Groundhog Day in Pennsylvania. He is shocked to find he is stuck in a time loop and forced to relive the events of 2 February repeatedly. Undoubtedly, this film deserves the top spot on this list.
What is your favourite comedy movie of all time?