There's something about the lights and sounds of casinos that draw people in. Maybe it's because it holds the promise of a life-changing moment if you hit the big jackpot or win the right hand.
Cinema understands this allure and has included casinos in their plots for decades, or centred entire movies around them. With that said, let's look at five of the best casino scenes in films.
Casino
Considering the name of the picture is Casino, it should come as no surprise that there are more than a few scenes set on the casino floor. In fact, you could say this is the film that made casino-themed dramas popular again in the '90s. Featuring Robert De Niro, Joe Pesci and Sharon Stone, and directed by Martin Scorsese, Casino is a warning of what happens when you cross the owners and the mob.
Casino Royale
The first James Bond film with Daniel Craig as 007 is widely considered one of the best of the series. It follows Bond at the beginning of his spy career as he's sent on assignment to win a high-stakes poker game against Le Chiffre. It's amazing how much tension we experience watching this intense poker clash – you could argue that it's more exhilarating than the bulk of Casino Royale's action scenes.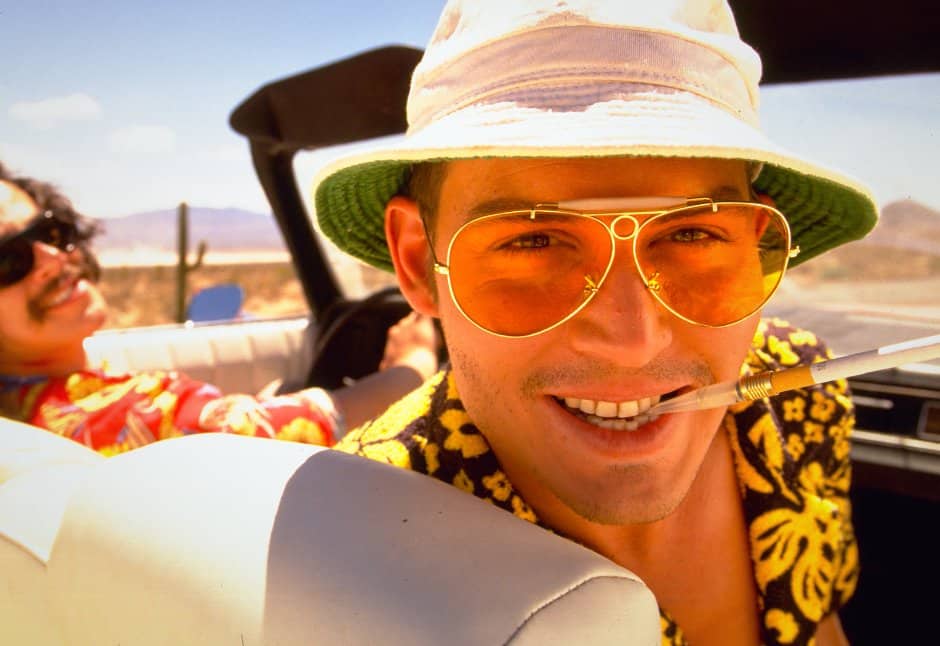 Fear and Loathing in Las Vegas
Based on the popular Hunter S. Thompson novel, Fear and Loathing in Las Vegas tells the story of Raoul Duke and Dr. Gonzo as they consume more drugs than Keith Richards has in his lifetime and head off to Las Vegas. One of the film's most talked-about scenes is when Duke and Gonzo consume mescaline and diethyl ether and experience loopy hallucinations in the Bazooko Circus casino.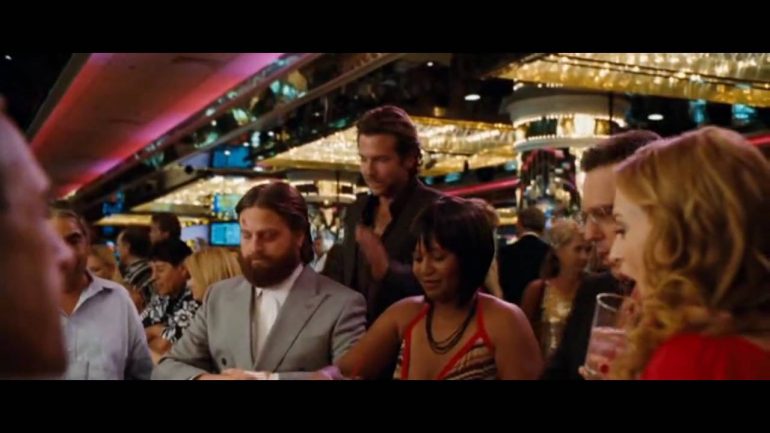 The Hangover
No one expected Todd Phillips' The Hangover to become the mega-hit it was. The laughs are aplenty as Phil, Stu, and Alan retrace their steps from an evening of debauchery and way too much drinking. A defining moment in the film is when Alan heads off to the casino floor to win over $82,000 playing Blackjack. It also spawned a bunch of terrific memes and GIFs.
Star Wars: The Last Jedi
Star Wars: The Last Jedi remains a controversial and divisive film even a year after its release. Nonetheless, it expanded the Star Wars Universe to areas we'd never seen on screen before. In the movie, Finn, Rose, and BB-8 travel to the Canto Bight casino to find the hacker DJ. It provides us with one of the most amusing scenes when an alien gambler tries to put coins in BB-8, thinking he was a slot machine.
If these casino-themed scenes have gotten you in the mood for a game of cards, playing Guts Poker might be right up your alley.