The online gaming space is constantly filling up with companies wanting a piece of the ever-growing online gaming pie. To get the chunkiest piece possible they have to do everything in their power to attract and cling on to new clientele. With online gamers pickier than many other consumer segments, this can be tricky.
Here are the top three ways that online companies are welcoming new players to their respective platforms and titles so that they never want to go anywhere else.
These are the ways online gaming companies are showing customers they are open for business.
Free Gos
The idea of luring gamers to a platform with the promise of a free trial period is not new, but what is new are the ways in which this concept is being adapted to suit certain genres of game and their players.
This is perhaps most evident in the online casino space, where players of classic table games like roulette and blackjack will be offered casino bonuses that provide free or discounted funds for people who wish to try a new site or app. Then there are even more specific welcome bonuses that cater to slots players, affording gamers a number of free spins so they can try out all the games they like before deciding whether to stick around for more reel spinning action.
Online casinos are not the only online gaming spaces using such tactics. The likes of Microsoft now offer free trials of many video game titles, so that players can sample before buying the entire product.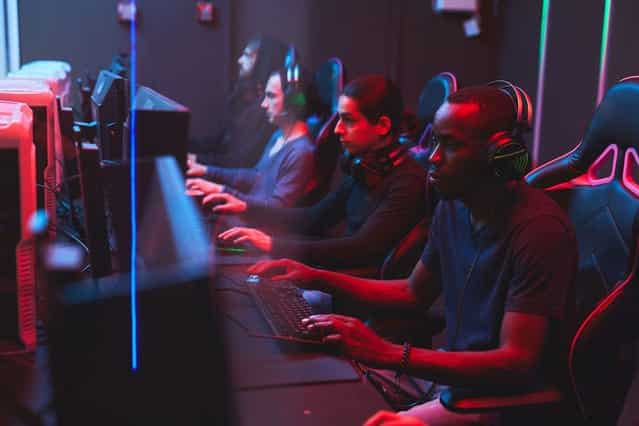 Cheap Subscription Models
While free gos at games will always be effective at attracting new players, they do not always guarantee that players will stick around to try another game or to become loyal brand ambassadors.
For this reason, subscription models are increasingly being used to drive user acquisition by the major players in online gaming. Just some of these include the Xbox Game Pass Ultimate and Amazon Luna.
Free-to-Play Now and Forever
Another way to catch any gamer's attention is to release the irresistible combination of a compelling and popular game, and then make it completely free-to-play.
This means of building a gaming brand quickly was first pioneered by Epic Games when they released Fortnite, and now many others are following suit, finding ways to have players pay for their services later on in the gaming experience.