Prepare to delve into a spine-chilling cinematic experience with our handpicked selection of the finest undead masterpieces. These 20 remarkable zombie movies are the best of all time and are bound to captivate and terrify, ensuring an unforgettable scare that will leave you exhilarated long after the film ends.
RELATED: World War Z 2: Give Us A David Fincher Zombie Sequel
The zombie genre has been around for a long time, starting its run in cinema in the early 1900s. Of course, over a century later, we have been subjected to some great and… not-so-great works from the genre. However, these types of films leave much room for creativity regarding filmmakers, which means there are some fantastic projects out there. The problem fans of the genre have with this logic is actually finding a zombie flick worth watching. Are you looking for a great zombie horror movie? Or are you looking to be in the core of the zombie outbreak? That's where the best zombie films come in.
Regardless, there is something for everyone. And luckily for you, we will be compiling a list of the best zombie movies of all time. While there will be some mainstream films, we aim to include lesser-known zombie flicks for the people who have seen it all. Therefore, you can expect the following films to range from comedies and classics to full-on gore and horror. The list will not contain any spoilers, so you can jump right in and enjoy these films without worry. So, without further ado, let's look at some of the best zombie films to watch when you are in the mood for a good scare.
20. World War Z (2013)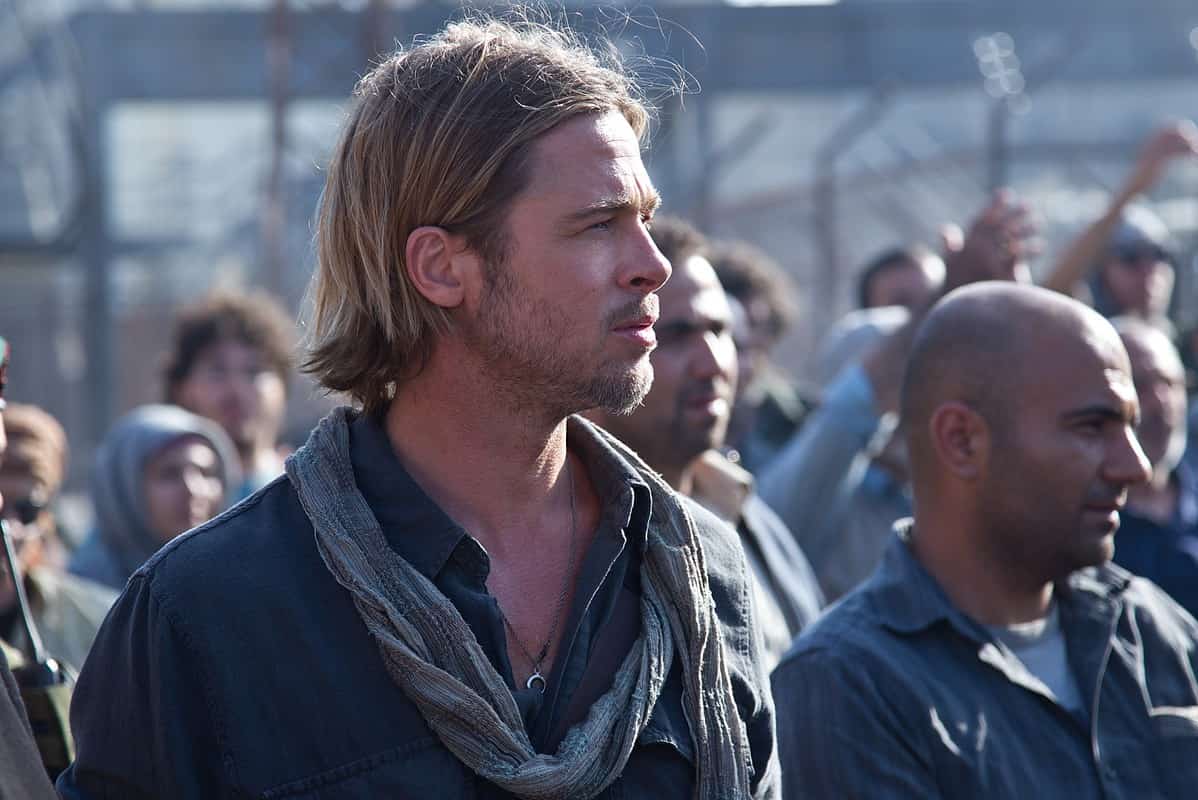 As mentioned above, some mainstream zombie films will be on this list. And while many fans of the zombie genre would describe this as a "fever dream", this movie is still pretty good. Starring Brad Pitt alongside an ensemble cast consisting of Mireille Enos, Daniella Kertesz, James Badge Dale, Ludi Boeken and Matthew Fox, to name a few, we get a classic take on the genre. Pitt stars as the protagonist, a United Nations Investigator called Gerry Lane, who is stuck in Philadelphia traffic when we get our first glimpse of the virus outbreak. From here, he is tasked with finding the outbreak's source, so a cure for the virus can be created.
Although it received some criticism, the film was still a commercial success. Fans are still demanding a sequel all these years later. For that reason, it deserves a place on this Best Zombie Movies of All Time list.
19. Night of the Comet (1984)
Although this is an oldie, it still holds up as one of the best zombie flicks to date. And that is mainly because it has one of the most unique takes on the genre. As the Earth passes through the tail of a comet that only appeared 65 million years ago, many gather in the streets outside to watch. However, Reggie Belmont (played by Catherine Mary Stewart) spends the night with her boyfriend in a photo booth while her little sister, Sam (played by Kelli Maroney), spends the night in their family's backyard shed. When the two awake in the morning, they discover that the comet has turned most of humanity into red dust. And those who haven't turned into red piles of sand have become violent zombies.
RELATED: Top 10 Best Korean Zombie Movies of All Time, Ranked
18. Let Sleeping Corpses Lie (1974)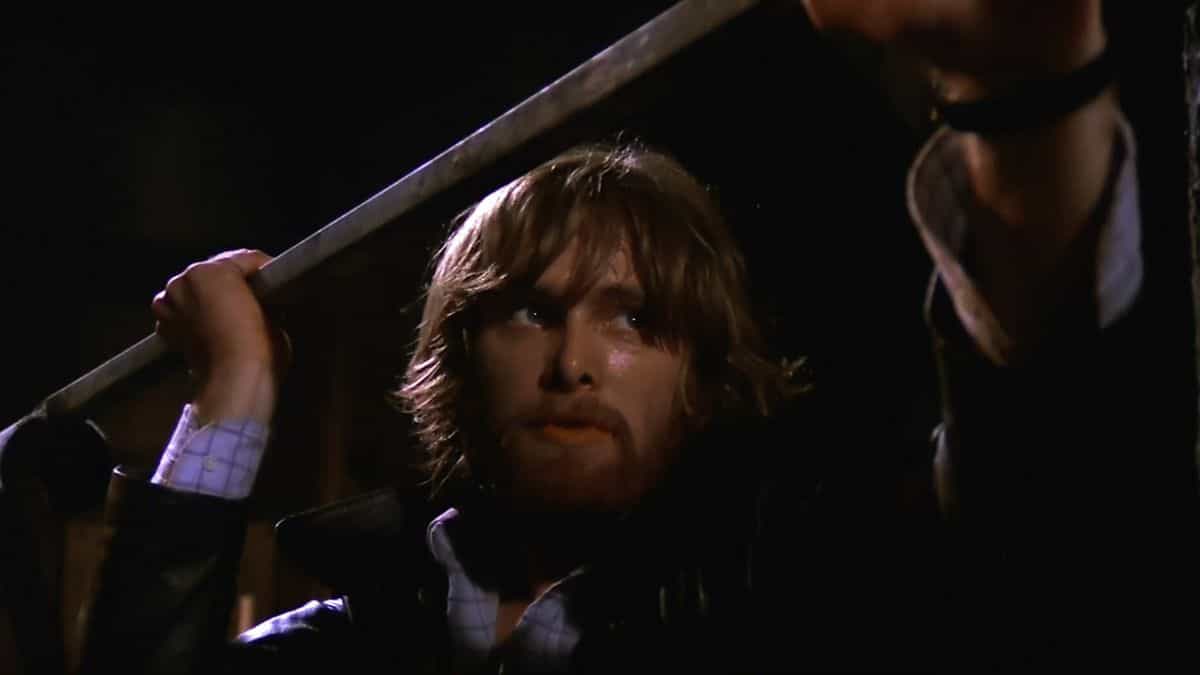 Also known by the titles The Living Dead at Manchester Morgue and Don't Open the Window, this Spanish-Italian zombie flick makes for a great watch. Directed by Jorge Grau, we follow our two protagonists, George Meaning (Ray Lovelock) and Edna Simmonds (Cristina Galbó), as they cross paths in the English countryside. Forced to stay together, the two quickly come under the harassment of an aggressive police officer known only as The Inspector (Author Kennedy). The officer suspects the duo of various murders occurring around them, despite it being the result of a zombie outbreak. As one of the first films in the genre to feature such immense gore, it earned positive reviews from critics.
17. Resident Evil (2002)
If you are a fan of the Resident Evil video game franchise, then be sure to check out the film series. As the first instalment in the movie franchise, Resident Evil was initially set to be a prequel to the video game. However, this idea was scrapped following the September 11 attacks. Starring Milla Jovovich as our amnesiac main character, Alice, we follow her attempts to contain the T-Virus from spreading in one of Umbrella Corporation's underground facilities. The film borrows many elements from the video game, including the setting of Raccoon City. With some genuinely terrifying zombie action, it is in your best interests to check out its five sequels too. Although, you should be warned that the types of zombies become more bizarre as the series continues.
RELATED: Every Resident Evil Movie & Series Ranked from Worst to Best
16. Night of the Living Dead (1968)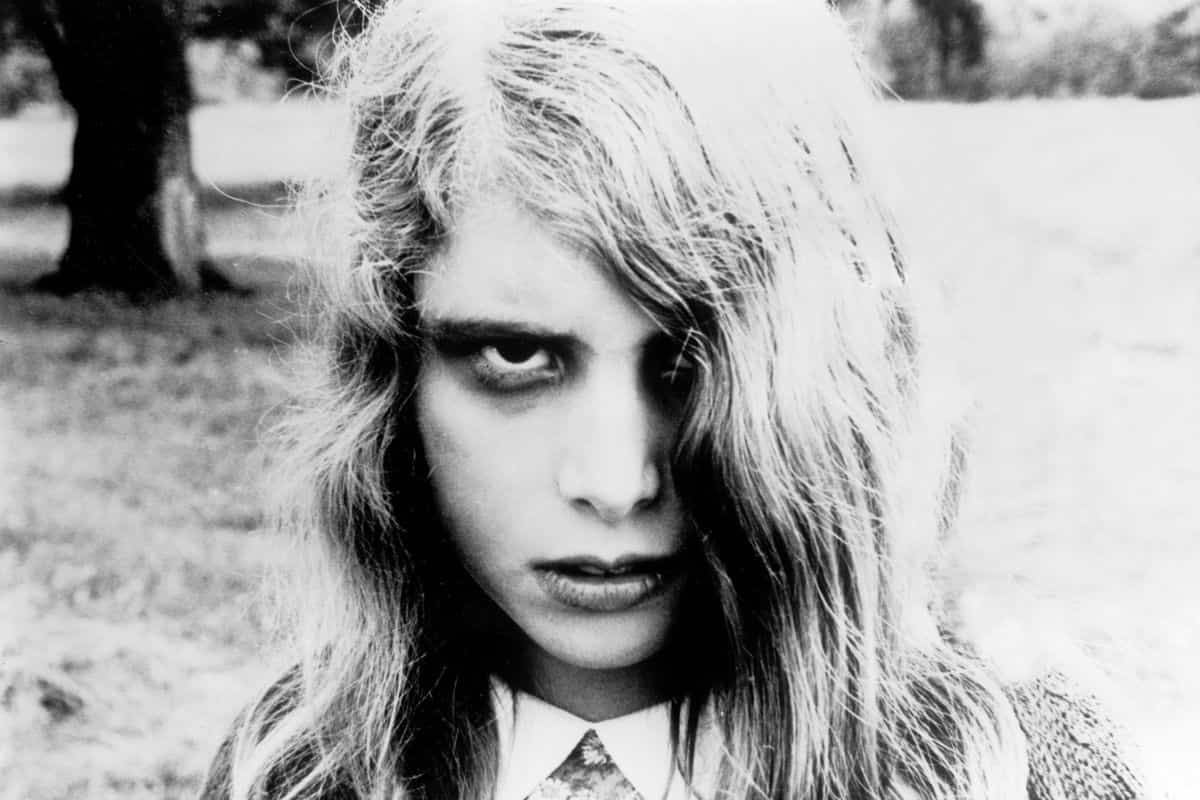 Although there is a 1990 remake of this film by the same name, nothing beats the George A. Romero original. This film was considered groundbreaking for its time because of its gore, violence and casting of African American actor Duane Jones as the main character, Ben. Furthermore, it was considered as the first take of the modern zombie genre. Instead of the usual scientific virus, we follow a group of people who have barricaded themselves in a farmhouse in rural Pennsylvania to escape the undead. With a film all about survival, it became a cult classic, spawning five sequels, all written and directed by George Romero. The filmmaker also wrote the script for the official 1990, directed by Tom Savini.
15. Little Monsters (2019)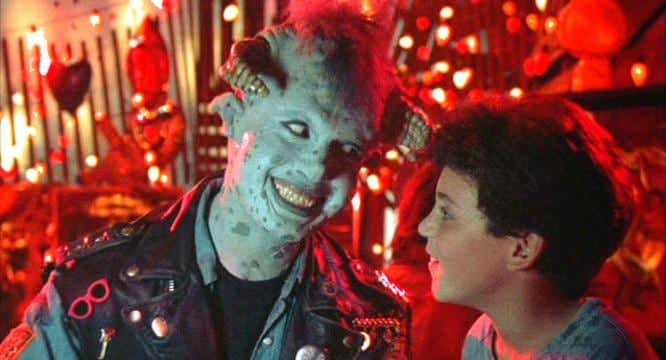 Abe Forsythe brought us a unique and fun take on the zombie genre with Little Monsters. The film stars Lupita Nyong'o as Miss Audrey Caroline, a kindergarten teacher who must protect her class from zombies on a school field trip. We also see performances from Alexander England, Josh Gad, and Kat Stewart, all of whom were praised for their roles in the movie. Although it is a comedy horror film, it has some genuinely touching moments and doubles as a very entertaining rom-com. Carried by Lupita's performance, the film is worth checking out, as it gives us some fun zombie action. However, watching this film with your brain off is best to enjoy it thoroughly.
14. Rampant (2018)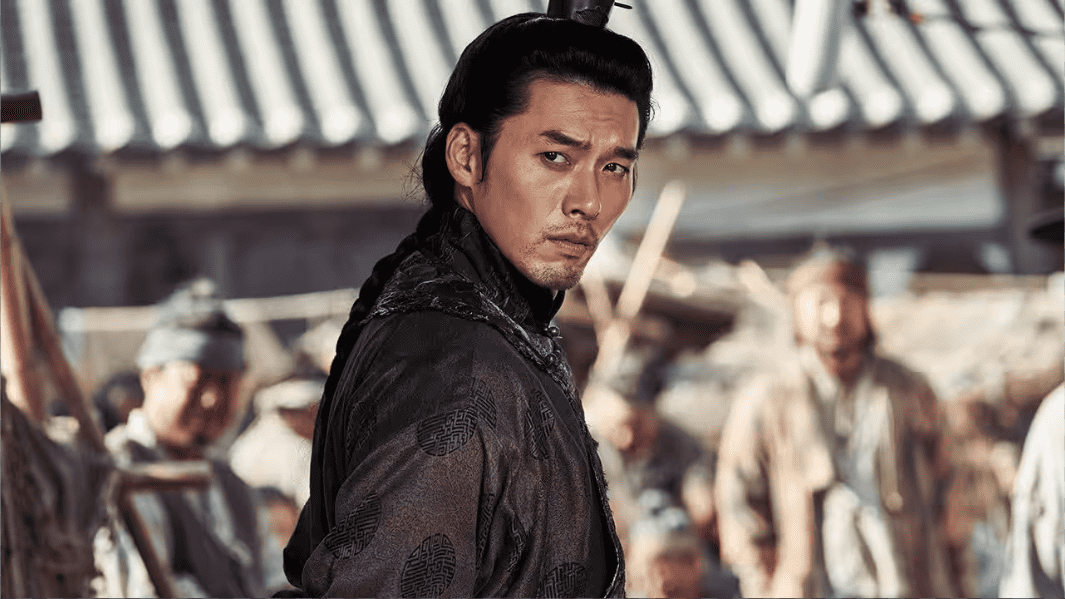 If you are a fan of zombie series such as Kingdom, which takes place in a historical setting, this film is for you. Directed by Kim Sung-hoon, this South Korean horror film follows a similar plot to the series, taking place in the Joseon dynasty. We follow the exiled prince Lee Chung (played by Hyun Bin) as he tries to save Joseon from corrupt War Minister Kim Ja-Joon, who is planning a coup. While all this is happening, a mysterious plague is spreading that turns people into flesh-eating zombies that Kim plans to use to aid his plan. Although the film's overarching plot is often criticised, the sword-fighting sequences and cinematography have been praised. In addition, critics have praised the zombies for being truly creepy and unrelenting.
RELATED: Fans Argue Days Gone is the Best Zombie Game in Years
13. Patient Zero (2018)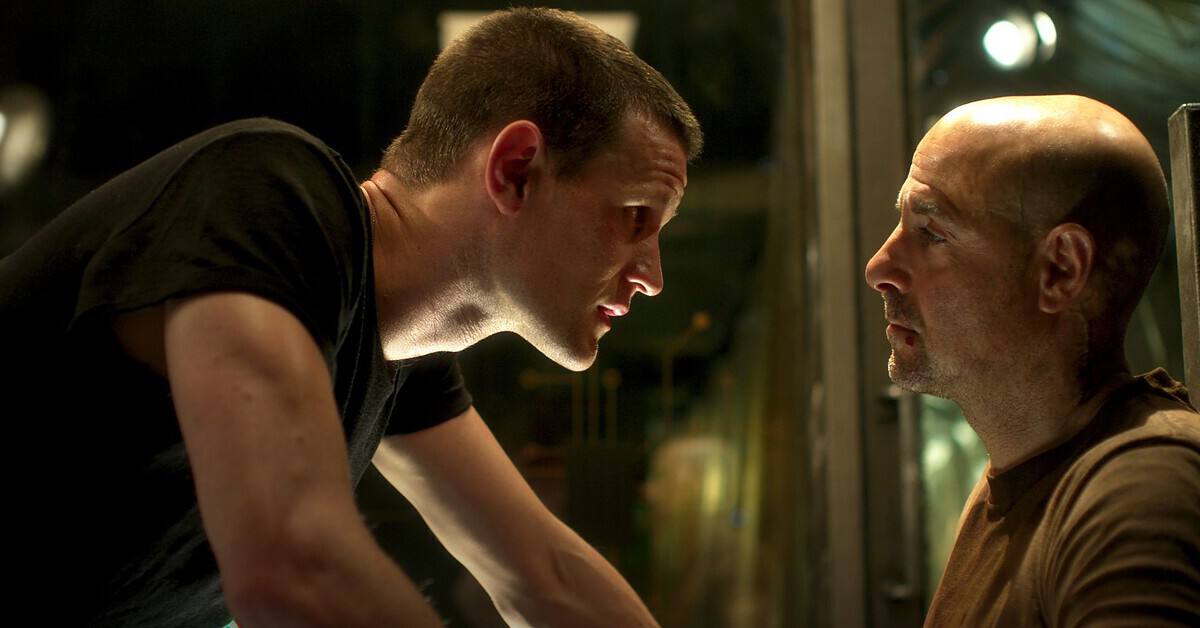 Chances are, you will see this film's ratings and decide to forgo it. However, this is one of those instances where ignoring the opinions of the critics is in your best interests. While, yes, Patient Zero has its flaws, we still get an amazing run for its first two acts. Directed by Stefan Ruzowitzky, the film stars Matt Smith, Natalie Dormer, John Bradley, and Stanley Tucci, who deliver outstanding performances. The plot follows a group of survivors who are attempting to track down Patient Zero in the midst of a zombie apocalypse. Not only do we get a unique story, but an interesting take on the infected, who can communicate with one another to a scary extent. If you would like to see something different from this genre, then this is undoubtedly the direction you want to go.
12. Planet Terror (2007)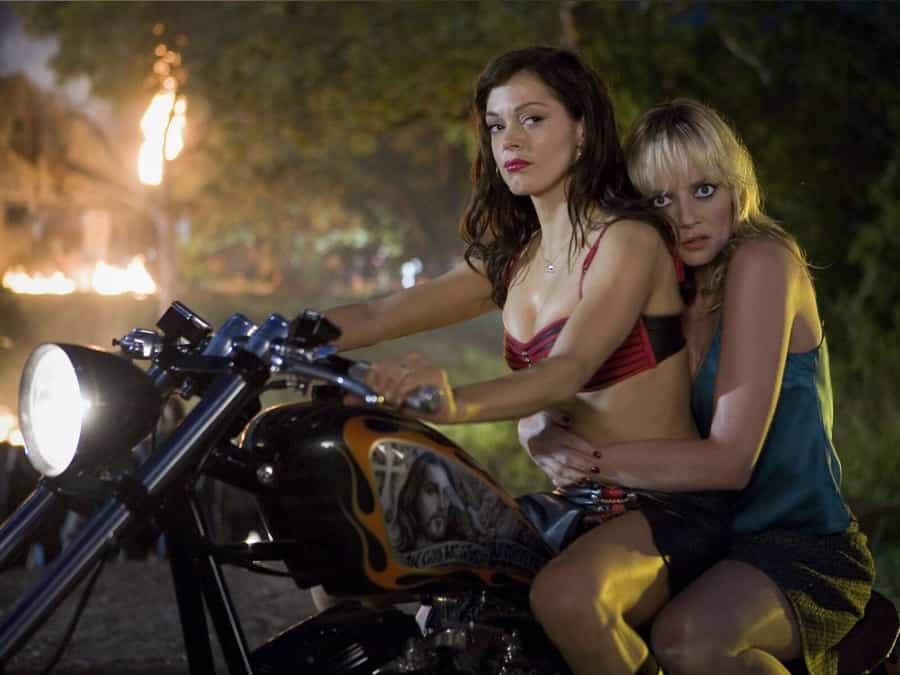 Directed by Robert Rodriguez, Planet Terror was initially released as a double feature with Quentin Tarantino's Death Proof (2007), known as Grindhouse (2007). When the latter underperformed at the box office, Planet Terror was released as a standalone film and earned positive reviews from critics. Set in rural Texas, we follow a go-go dancer named Cherry Darling (played by Rose McGowan) who runs into her ex-boyfriend, El Wray (Freddy Rodriguez). Unbeknownst to them, a biochemical outbreak turns many townsfolk into mutated, deformed zombies. The duo eventually finds themselves in a group of survivors who now have to fight through hordes of infected to make it to the Mexican Border to escape to safety.
11. Shaun of the Dead (2004)
Although this film is almost a decade old, it remains one of the best zombie flicks ever. Directed by Edgar Wright and starring Simon Pegg and Nick Frost in the leading roles of Shaun and Ed, Shaun of the Dead received critical acclaim in his release and ended up being a commercial success. Referring to George Romero's Night of the Living Dead franchise, we follow Shaun, a 29-year-old man who works as an electronics salesman and has no direction in life. With his life falling apart, Shaun gets drunk with his weed-dealing best friend, Ed, at their favourite pub, the Winchester. By morning, the duo wakes to discover all of London has been overrun by zombies. From here, they devise a plan to rescue their loved ones and make it to the Winchester to wait out the apocalypse.
Twenty years later, Shaun of the Dead remains one of the best zombie movies of all time.
RELATED: Dawn Of The Dead: A Look Back At Zack Snyder And James Gunn's Zombie Classic
10. Seoul Station (2016)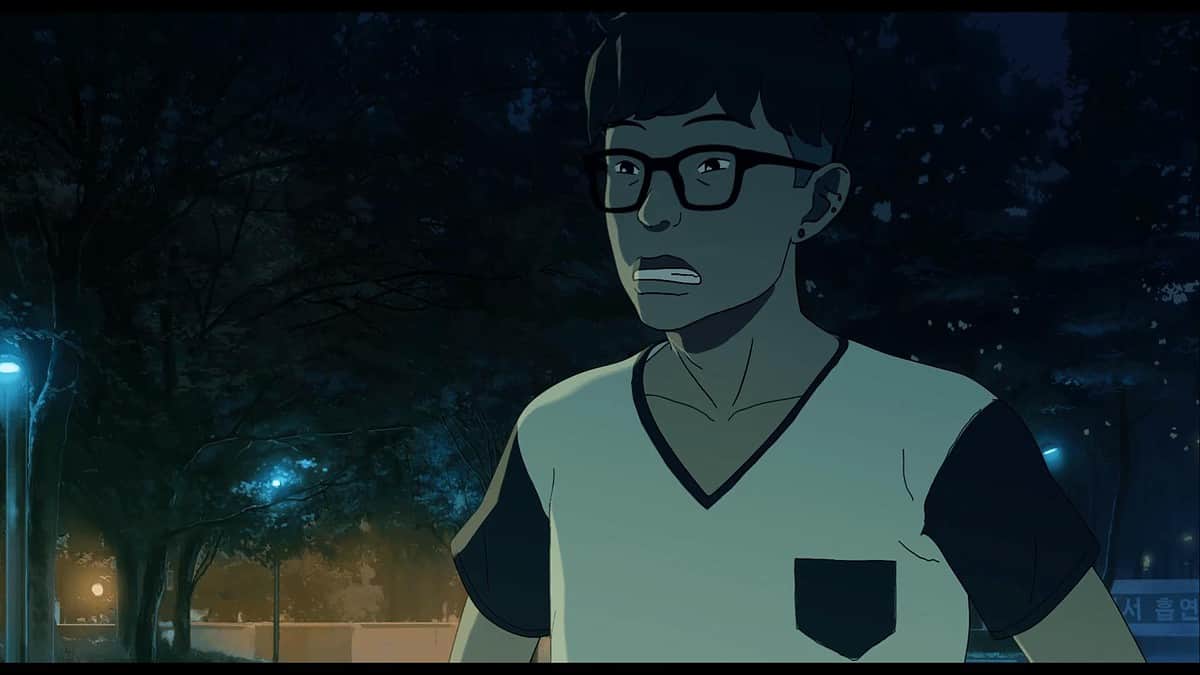 This award-winning South Korean animated horror film is a direct prequel to the Train to Busan film series. Directed by Yeon Sang-ho, Seoul Station won the 2016 Asian Pacific Screen Award for Best Animated Feature Film and received praise for addressing various Korean societal issues. The film follows the narrative of three characters, Suk-gyu, Hye-sun, and Ki-wrong. Hye-Sun is a young woman who has run away from home and soon realises the world sees her as disposable. Her father, Suk-Gyu, is desperately searching for her and finds out she is alive when he finds her boyfriend and pimp, Ki-Woong. As this is taking place, a zombie virus breaks out in Seoul, the chaos stemming from Seoul Station. Although it can make for a depressing watch, this movie is definitely worth checking out.
9. The Night Eats the World (2018)
Unsurprisingly, this French film won the Best Picture Award at the 2018 Canary Islands Fantastic Film Festival. Based on Pit Agarman's novel of the same name, The Night Eats the World is directed by Dominique Rocher and stars Anders Danielsen Lie as our main character, Sam. Exploring a side of the zombie genre yet to be seen, this flick is a gem, albeit a depressing watch. We follow Sam as he visits his ex-girlfriend to pick up some belongings. Upon arrival, he finds she is throwing a party and ends up passed out from a nosebleed in the upstairs office. When he wakes the following morning, he finds zombies have overrun the entirety of Paris. Of course, the partygoers have also become infected, forcing Sam to barricade himself in the upper portion of the apartment. As a lone survivor in the apocalypse, he soon suffers from immense loneliness.
RELATED: In The Mood For Zombies? Here Are The 5 Best Zombie K-Dramas
8. I Am a Hero (2015)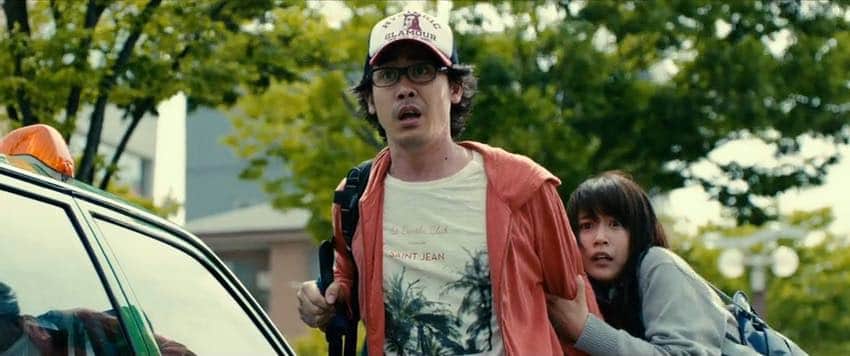 Without a doubt, this is probably a zombie flick you have never heard of before. And that's because this gem was adapted from Kengo Hanazawa's Japanese manga series. As a result, the film incorporates many elements from the manga and has a controversial depiction of zombies that many critics disapproved of. However, again, ignore the critics for this one, as it makes for a great watch. We follow manga artist Hideo Suzuki (played by Yo Oizumi) amid a zombie virus outbreak with the infected known as ZQN. He meets a high school student, Hiromi Hayakari (played by Kasumi Arimura), who has been bitten by a ZQN baby without teeth, turning her into a half-human ZQN. Together they hope to find a cure for the virus from Hiromi's blood. With some genuinely unsettling scenes and zombies, you will not regret this one.
7. The Odd Family: Zombie on Sale (2019)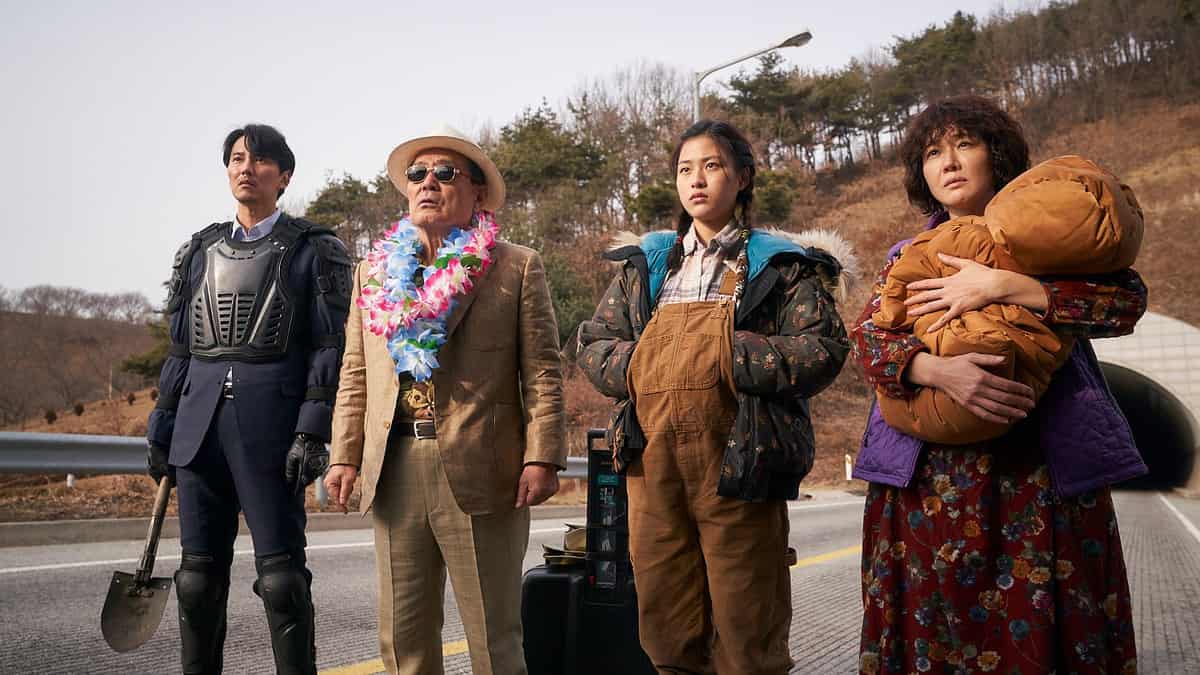 If you want another unique take on this crowded genre, you do not want to miss out on this South Korean masterpiece. This comedy horror film was directed by Lee Min-Jae and sees a pharmaceutical company accidentally create a zombie through illegal experiments. The zombie stumbles across the strange Park family in a rural village consisting of elderly folk and ends up biting their old-age father/grandfather. When he regains his youth, the Park family see an opportunity to use the zombie to make money, essentially domesticating him in the process. This leads to a hilarious turn of events, seeing their entire town overrun by zombies whom the Park family must now escape.
6. Zombieland (2009)
Directed by Ruben Fleischer as his theatrical debut, Zombieland made waves in the film industry, parodying many films from the zombie genre. Starring Woody Harrelson as Tallahassee, Jesse Eisenberg as Columbus, Emma Stone as Wichita, Abigail Breslin as Little Rock, and Bill Murray as himself, we get impressive performances from this ensemble cast. Set two months after a strain of mad cow disease turned humans into flesh-eating zombies, a college student known only as Columbus runs into Tallahassee—the two travel towards Ohio, where Columbus plans to search for his parents. Along the way, they encounter two con artist sisters, Wichita and Little Rock. Before long, the four team up and make a cross-country road trip to find a zombie-free sanctuary.
The film received a sequel ten years later called Zombieland: Double Tap (2019). And even though it didn't deliver, the first film remains one of the best zombie movies of all time.
RELATED: The 15 Best Post-Apocalyptic Movies of the Last Decade
5. #Alive (2020)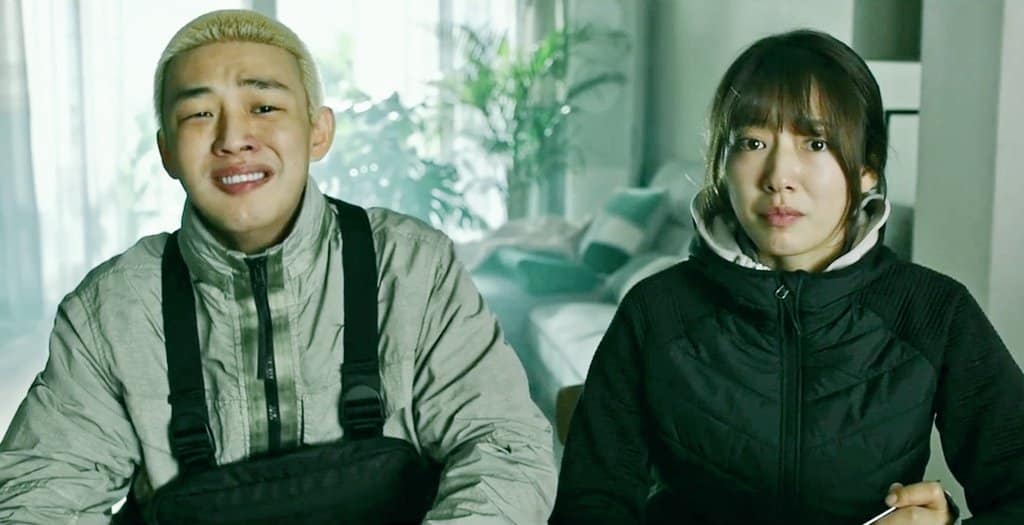 Based on Matt Naylor's 2019 script Alone, Naylor co-wrote this South Korean adaptation script with #Alive's director, Cho Il-hyung. While Alone (2020) later became its own film starring Tyler Posey, this version of the film is hands-down the best. We follow Yoo Ah-in as a gamer named Oh Joon-woo who is left alone in his family's apartment after everyone leaves for work and school. He quickly realises he is trapped in the apartment building when he sees people eating each other from his balcony. With little supplies, he must now struggle to survive until help arrives. Falling into depression upon realising his family is gone, and he will inevitably die, he contemplates whether it is worth it to stay alive. With one of the most terrifying scenes in the zombie category so far, it is certainly worth a watch.
4. Dawn of the Dead (2004)
As Zack Snyder's directorial debut and a remake of George Romero's 1978 film of the same name, this is easily a top-five zombie flick of all time. With James Gunn doing the screenplay, we get an iconic zombie apocalypse set in Milwaukee, giving us a glimpse into the chaos surrounding the outbreak. We follow Sarah Polley as a nurse named Ana Clark who wakes up to discover a zombie has made its way into her home. After her husband is infected, she flees outside to discover the world around her is in complete chaos. Eventually, she runs into a group of survivors, and they barricade themselves into a nearby shopping mall to take refuge from the zombie onslaught outside. With one of the most terrifying opening scenes in a horror film, this will undoubtedly leave you with many sleepless nights.
That's right, Zack Snyder and James Gunn made one of the best zombie movies of all time.
3. REC (2007)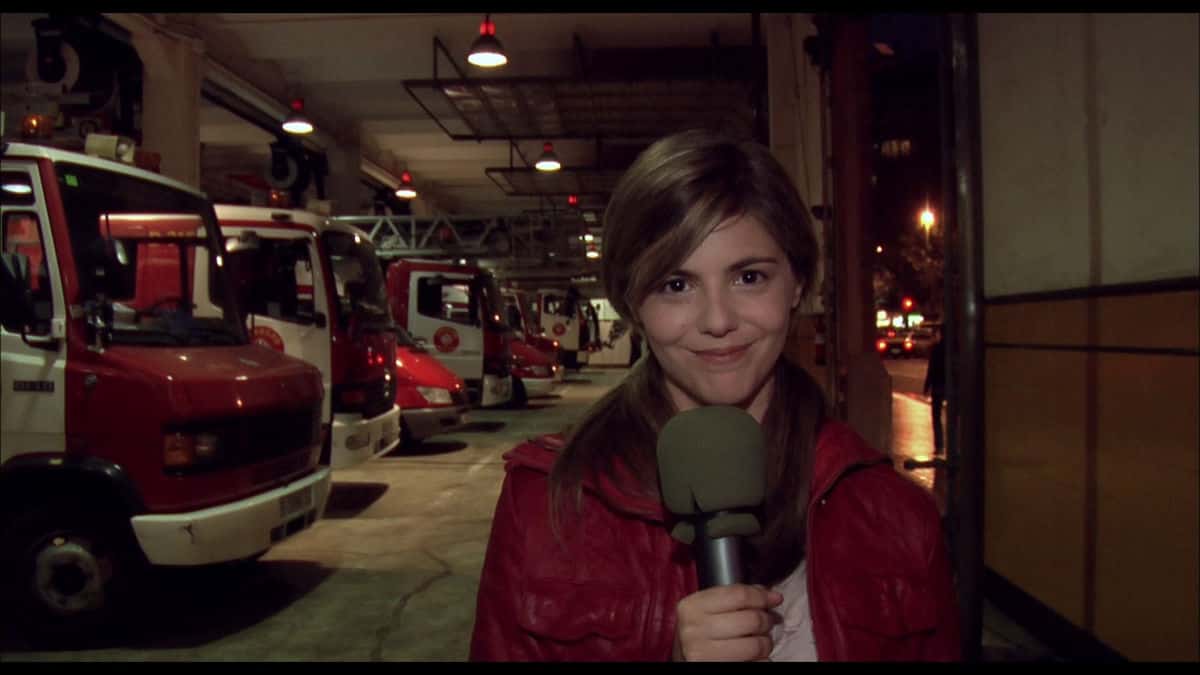 Indeed, some of the best films from this genre are not American adaptations. And that is certainly the case for this Spanish-found footage horror film. If you do not want to sleep for the next few nights, then be sure to check out this masterpiece. Written and directed by Jaume Balagueró and Paco Plaza, we follow Manuela Velasco as our protagonist, Ángela Vidal, a reporter for a show called While You're Sleeping who is covering the night shift at the Barcelona fire station with her cameraman, Pablo. When the firefighters get an emergency call to an apartment building, the last thing they expected was to find a virus spreading inside that turns people into violent zombie-like creatures. Forced to follow a strict quarantine, everyone begins to panic when they realise armed forces are ready to kill anyone trying to escape. Truly anxiety-inducing, this film is the stuff of nightmares. Although there is an American remake, this is the best version.
RELATED: Army of the Dead Review – Zack Snyder's Zombie Flick Thrills
2. 28 Days Later (2002)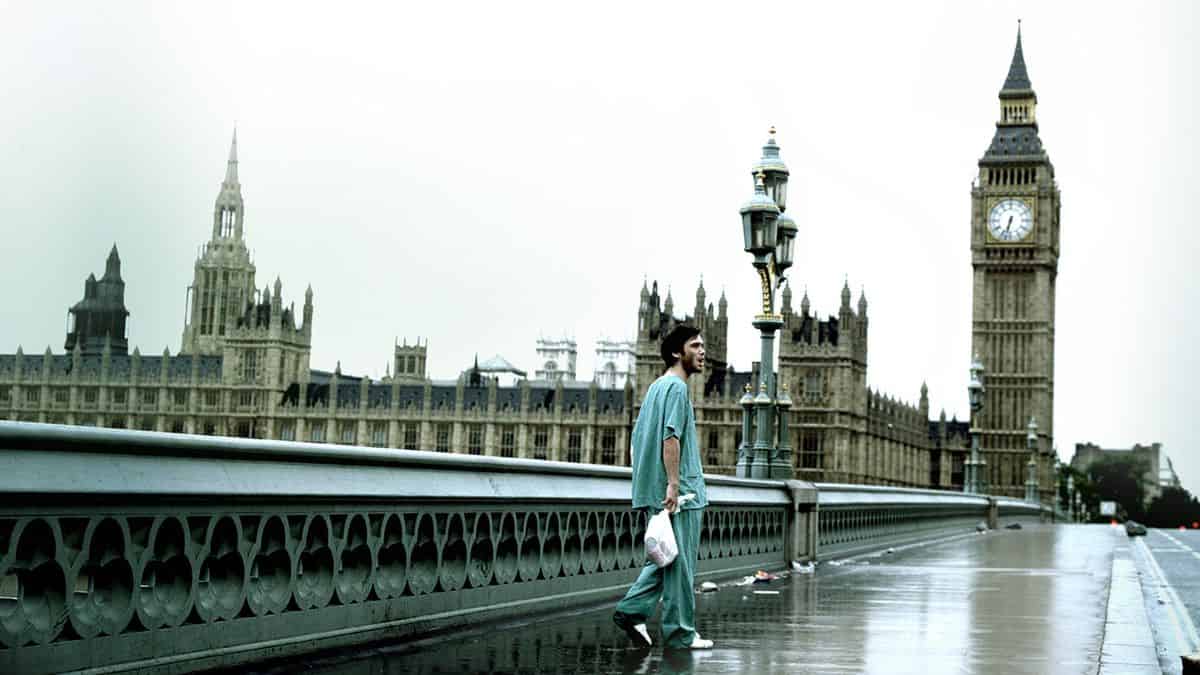 This British post-apocalyptic zombie horror film still remains one of the most terrifying watches in the genre. Directed by Danny Boyle and written by Alex Garland, the film also takes inspiration from Romero's works, including his Night of the Living Dead franchise. Cillian Murphy stars as our main character, Jim, a bicycle carrier who wakes from a coma to discover Great Britain has been deserted. Unbeknownst to him, a chimpanzee carrying the Rage Virus was unleashed into the city, turning most of its population into violent infected. Meeting another survivor, Selene (played by Naomi Harris), the two quickly discover that the zombies are not the scariest part of the apocalypse.
It goes without saying 28 Days Later is high on the list of every Best Zombie Movies of All Time list.
1. Train to Busan (2016)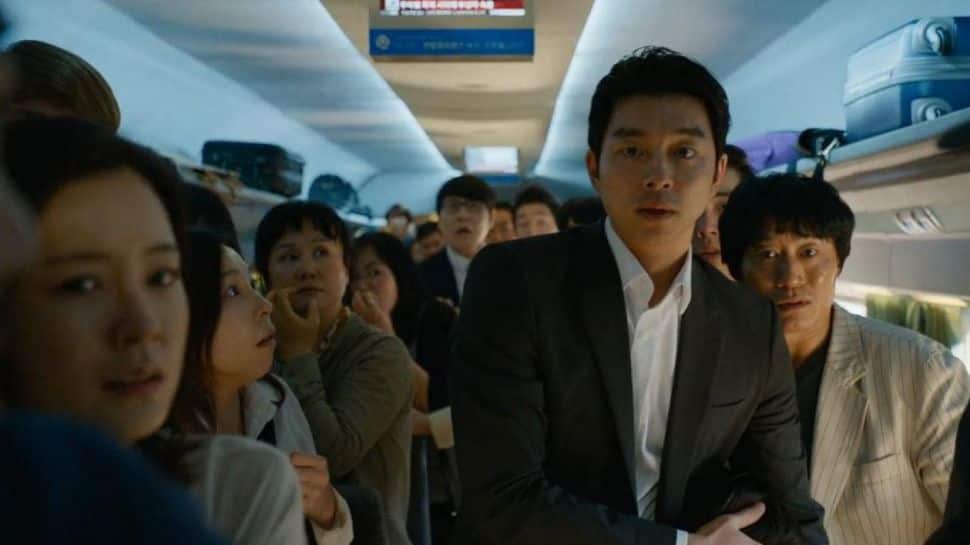 Taking the number one spot on our Best Zombie Movies of All Time list, this film took everyone by surprise, single-handily reviving the zombie genre while simultaneously bringing us a fresh take. Directed by Yeon Sang-ho, we get a fantastic performance from the entire cast, specifically from Gong Yoo, who stars as the main character, Seok-woo. We follow Seok-woo, a selfish businessman who has become estranged from his family and is currently going through a divorce. When his daughter, Su-an's (played by Kim Su-an) birthday comes up, she requests to spend the day with her mother in Busan.
Her father begrudgingly takes her by train just as a sick girl runs into one of the carriages. She is infected with the zombie virus and quickly transforms before infecting everyone on the train. Together with a group of survivors, Seok-woo tries to get everyone to safety. While the zombies are terrifying and the cinematography is flawless, the film's best part is its emotional impact. How many zombie films had you sobbing your eyes out because you didn't want the characters to die? Surely, not many.
RELATED: It Looks Like 28 Months Later Is Finally Ready To Go
Honourable mentions include Warm Bodies (2013), The Girl with All the Gifts (2016), I Am Legend (2007), Pontypool (2008), Day of the Dead (1985), and The Return of the Living Dead (1985).
What do you think are the best zombie movies of all time?