As we are quickly approaching the second half of the year, we should take a moment to reflect on all the anime we have seen released this year. As expected, there has been a considerable amount, with April seeing over 40 shows currently streaming. Of course, this can be overwhelming when we have seen popular series like Chainsaw Man and The Misfit of Demon King Academy grace our screens. It raises the question of what one should be streaming when it feels like there is too much to watch. Well, we will narrow your search down for you, listing some of the best shows you should be streaming right now. While there have been hundreds of shows released since January, we will focus on the most popular and main series you can stream right now. Anime series where the release date is yet to be confirmed will not be included on this list. So, without further ado, here are some of the best anime of 2023 so far that you can stream on Crunchyroll, Hulu, and Netflix right now.
RELATED: The Top 15 Legendary Anime Fights of All Time
20. Tokyo Revengers – Season 2
The series follows Takemichi Hanagaki, a washed-up, unemployed man with nothing going for him. The first season saw him realise that he could travel back in time by 12 years to the exact date of the current day. Upon finding out his middle school girlfriend was murdered by the Tokyo Manji Gang, Takemichi returns to his second year of middle school to try and stop them. Season two picks up after the intense cliffhanger of season one, where Kisaki kidnaps the adult versions of Takemichi and Chifuyu. Of course, the show's popularity dwindled after the terribly executed Bloody Halloween Arc. However, season two seems to have redeemed itself…at least so far.
19. Vinland Saga – Season 2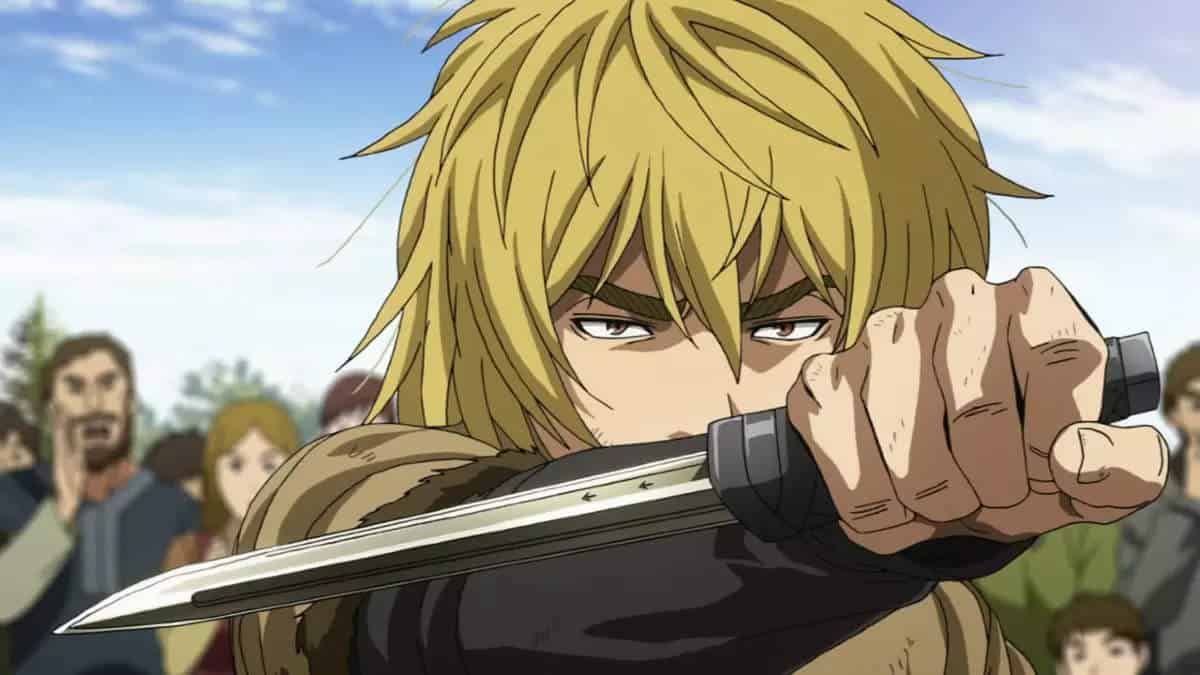 In this beautifully animated Norse-themed anime, we follow Thorfinn, a young man who is on a quest for revenge. Not only does he aim to find his father's killer and avenge him, but to die in battle as an honourable warrior. Of course, after the absolute masterpiece that was season 1, fans have been anticipating a second season. And now, it is finally here and available to stream. Unfortunately, the latest season has not seen much action thus far, picking up with Thorfinn as a slave on an island. This makes sense to the overall story, allowing our badass protagonist a chance to reflect on everything he has done up to this point.
18. Rankings of Kings: The Treasure Chest of Courage
Wit Studio has once again outdone itself, returning us to the magical world of monsters, giants, and witches. The series follows the deaf prince of the Bosse Kingdom named Bojji, who is very tiny and cannot even wield a child's sword. Despite this, the small prince dreams of becoming the greatest king in the world. Released on 13 April 2023, this new instalment in the series will explore unseen adventures that occurred during Bojii's epic journey to take the place of his deceased father on the throne of Bosse Kingdom. If you want to see more of the commendable prince and his ability to overcome the lifelong prejudice thrown at him, this is for you.
17. Mobile Suit Gundam: The Witch From Mercury – Season 2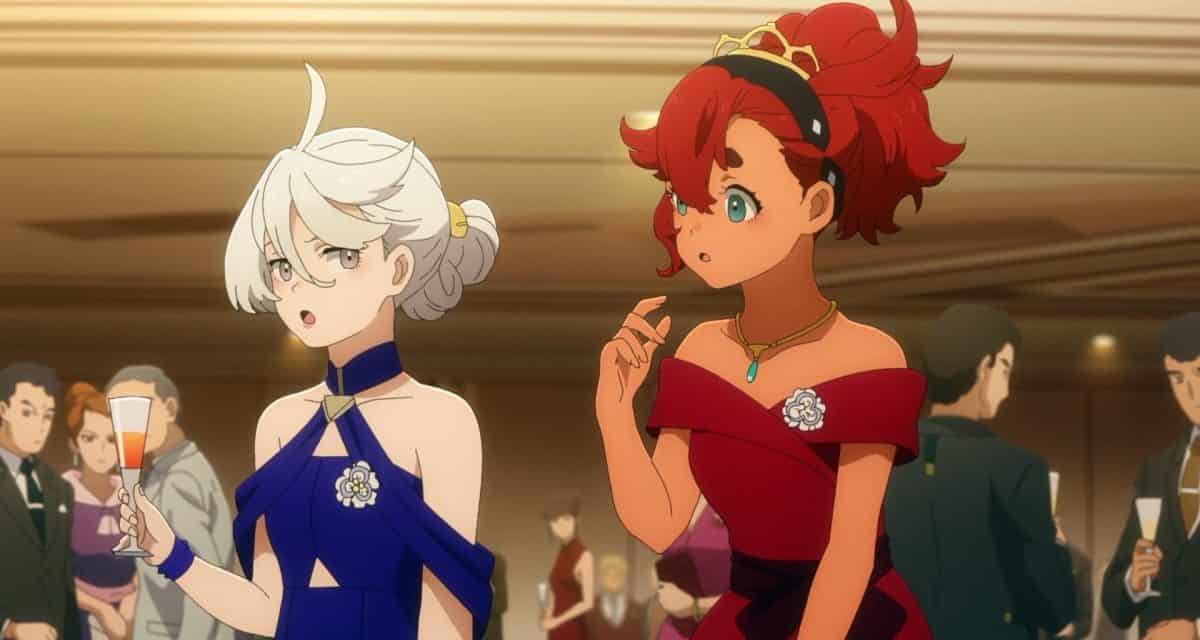 As the first instalment in the Mobile Suit Gundam series to have a female protagonist, the show has been making waves in the anime world. As such, the second season has been highly anticipated after the last year's edition. We follow 17-year-old Suletta, a female second-year in the piloting department and Spacian. Having transferred to the Asticassia School of Technology from Mercury, she encounters a mysterious girl named Miorine Rembran, trying to escape her father and the Academy. The two cross paths regularly, with Suletta trying to prove her worth by piloting the Gundam Aerial, a suit with GUND Format technology, which is forbidden.
16. The Fire Hunter – Season 1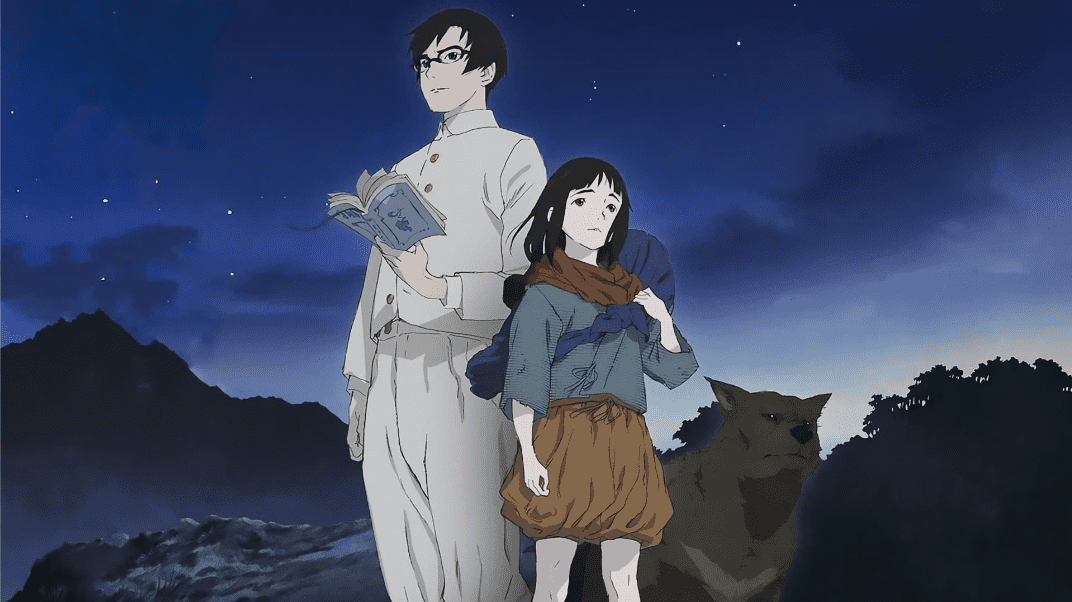 This is one of those anime very reminiscent of Studio Ghibli's animation style and atmosphere. However, it was animated by Signal.MD and based on Rieko Hinata's light novel of the same name. Set in a world where recurring war has changed human biology to the point where people spontaneously combust when near a natural fire, we follow a young village girl named Touko. She is saved from a forest monster by a Fire Hunter that dies during the encounter. Touko is left with his dog, Kanata, whom she is tasked with returning to the capital to the Fire Hunter's relatives. Although it is somewhat of a slow burn, the world-building, relationships, and lore are entirely worth the watch
RELATED: Top 25 Best Sci-Fi Anime of All Time
15. Konosuba: An Explosion on This Wonderful World! – Season 1
Although this season is canon to the original series, it does not feature any Isekai anime elements. Instead, it takes place a year before the events of the main show and follows Megumin and Yunyun, Crimson Magic Clan members who are at the top of their class. Despite this, the two still had much to learn and a long way to go. We explore Yunyun's path to learning advanced magic while Megumin decides to pursue explosion magic. Of course, explosion magic may not be the most useful magic type, but Megumin is set on becoming a great and voluptuous wizard and refuses anyone else's input. As one of the most iconic anime girls in the world, fans are excited to finally explore more about Megumin's past.
14. Trigun Stampede – Season 1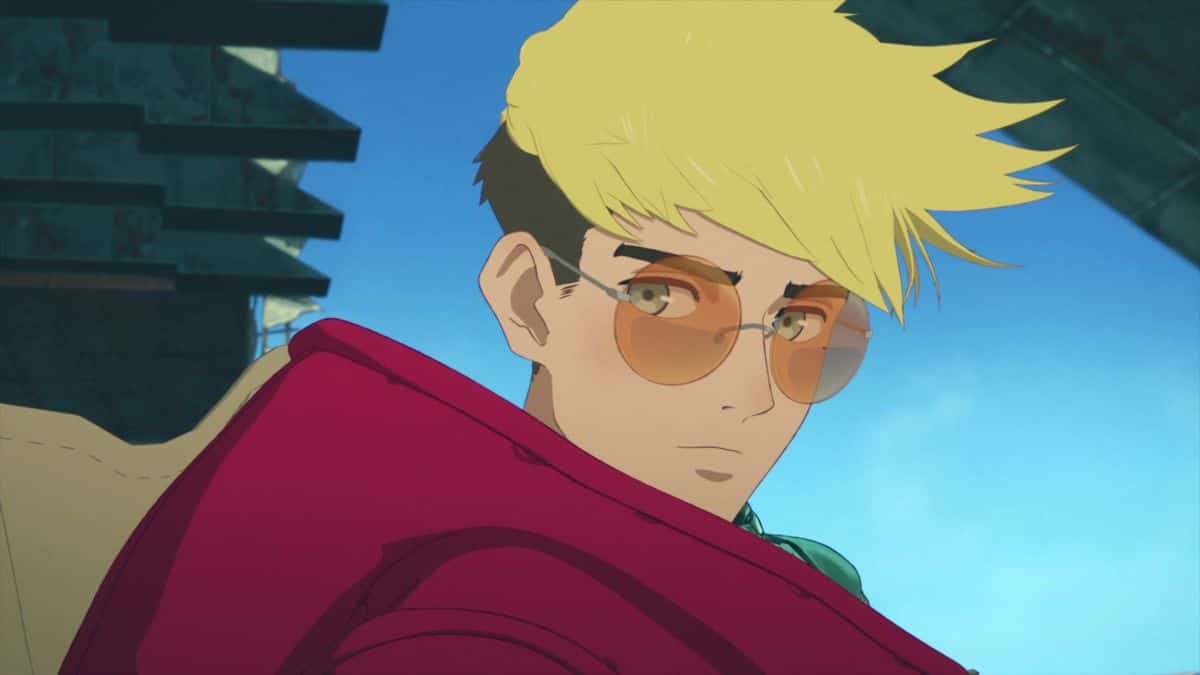 Based on Yasuhiro Nightow's manga series, Trigun, this anime begins with two reporters, Meryl Stryfe and Roberto De Niro, as they traverse the desert on planet Noman's Land. They are in search of outlaw and terrorist Vash the Stampede. But instead, they find a carefree drifter who turns out to be the twin brother of Knives Millions, the actual man responsible for the crimes Vash carries in his name. However, Vash is still nicknamed 'The Humanoid Typhoon' because of the chaos that follows in his wake. And sure enough, chaos ensues when a bounty is placed on his head for his brother's crimes. Animated by Studio Orange, this reboot of the 1998 series will undoubtedly see a similar cult following to the original anime.
13. Dr. Stone: New World – Season 3
After a mysterious flash of light petrified all of humanity in 2019, the human race stayed frozen in stone for almost four millennia. Naturally, nature has strived during this time, and technology is lost. Then, in April 5738, Senku Ishigami was revived. As a 15-year-old scientific genius, Senku sets out to rebuild civilisation. As the name of this new season suggests, Senku and his team set out to cross the seas and explore the lands where the green light that petrified everyone originated from. With everything going well for the trip, Senku receives an unsettling message from a mysterious source. Instead of discouraging him, he becomes more determined to discover what caused this catastrophe.
12. Buddy Daddies – Season 1
With this fantastic new show's last episode ending at the beginning of this month, it would be a crime not to include this anime on the list. The series follows two assassins who live and work together but are complete opposites of one another. Kazuki Kurusu is carefree and loves women, but Rei Suwa is broody and enjoys solitude. So when four-year-old Miri Unasaka unexpectedly shows up looking for her father, the duo decides the best thing is to return her to her mother. However, Kazuki quickly (and secretly) falls in love with being a parent to this adorable four-year, and not long after, she worms her way into Rei's heart. From here, we get a hilarious look at two professional assassins who quickly realise raising a child is much more difficult than any mission they have done before.
11. The Ancient Magus' Bride – Season 2
After five long years since the first season ended, The Ancient Magus' Bride has finally returned with a new season. Following 15-year-old outcast Chise Hatori, we watch as she is sold to a masked mage named Elias Ainsworth for five million pounds. As an orphan, she longs for a home and a family and quickly realises that Elias gave her one. Following the conflict with Cartaphilius at the end of the first season, Chise accepts being Elias' bride and decides to stay with him. Season 2 picks up with Adolf offering Chise a place at the college so she better her magic, continuing directly after the events of the season 1 finale.
10. Pokémon Horizons – Season 1
While you may be surprised to see a series from the Pokémon franchise make it to this list, this series reboot certainly deserves a spot in the top ten. In this series, we finally say goodbye to Ash Ketchum and hello to our first female protagonist in the franchise, Liko. However, this is not the only change, as Liko is an introverted overthinker who often doubts herself. In addition, we are introduced to a new Pokémon, Sprigatito, who becomes Liko's first. With a more mature feel, a better story and incredible fight sequences, this new series is worth the watch. And the best part is how the show is continuous, leaving the episodic-filler trope from previous instalments in the dust.
RELATED: New Pokémon Series Introduces Big Changes to the Characters
9. Edens Zero – Season 2
If you have not yet checked out Edens Zero, this is your sign to log on to Netflix and do so right now. We follow Shiki, who resides in an abandoned amusement park called Granbell Kingdom. As the last of his kind around, he is lonely until the unexpected arrival of Rebecca Bluegarden and Happy, a girl and her cat who seek to shoot videos for her B-Cube channel. The group quickly becomes friends and sets off on an adventure through the Sakura Cosmos to find Mother, an elusive goddess no one has seen before. The journey is not easy, and the second season picks up where we left off, seeing the trio as they further their exploration of the galaxy.
8. Mashle: Magic and Muscles – Season 1
Anime fans everywhere have been anticipating the release of the show, which is very reminiscent of Mob Psycho 100, My Hero Academia, and One Punch Man. And now, it is finally here, with the third episode released on Saturday. We follow the protagonist, Mash Burnedead, a young man born without power in a world where magic is the norm. Similar to how Deku was born quirkless, Mash is a threat to the gene pool but decides to force society to accept him the way he is, aiming to become a Divine Visionary. Training daily, he seeks to grow muscles that compete with magic and enrols in the prestigious Easton Magic Academy to reach his dreams. Despite being disadvantaged because of his lack of magic, he uses his fists to overcome every challenge.
7. Insomniacs After School – Season 1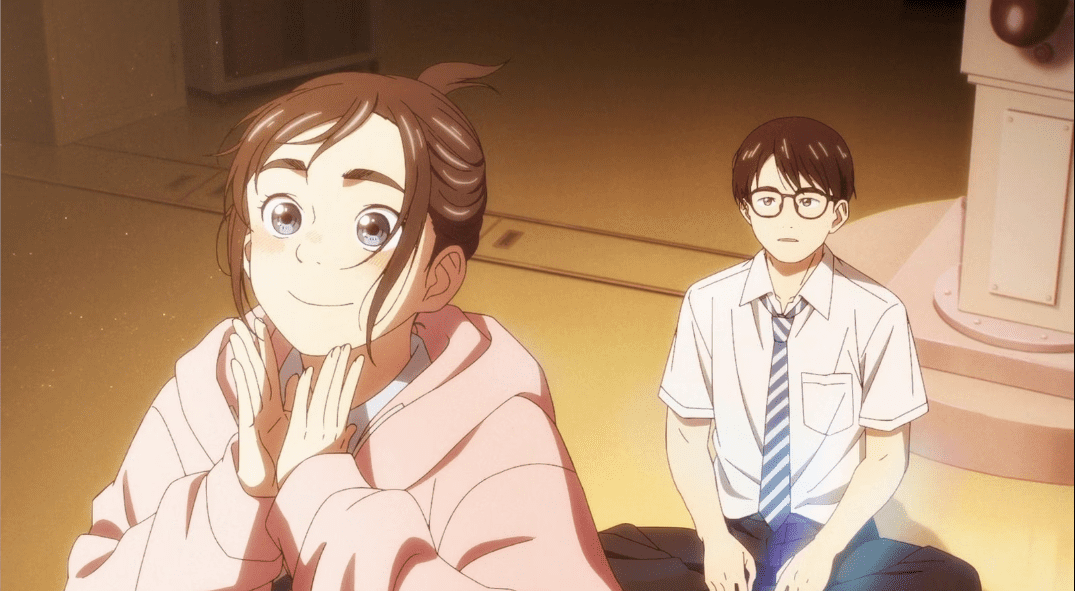 This is yet another addition to the April line-up that surpassed viewers' expectations. The series follows two high school students who struggle with sleeping, both falling victim to the clutches of insomnia. As a result, Ganta Nakami is not popular with his classmates as he is always grumpy due to a lack of sleep. So when he decides the school observatory is the perfect place for a nap, the last thing he expected was to run into another insomniac, Isaki Magari. Although she tries to leave, the pair gets trapped inside the Observatory by a broken door and thus begins an unlikely kinship between two people with more in common than they might think. Of course, the anime is still in its infancy, but it already seems romance is on the horizon for Ganta and Magari.
6. Skip and Loafer – Season 1
This is another anime series that will be perfect for people who enjoy the Slice of Life genre. We follow the protagonist, Mitsumi Iwakura, a young girl who is a prodigy and wants to make positive changes in Japan. To achieve this, she leaves the countryside and enrols in a prestigious high school in the large city of Tokyo. Thinking nothing will go wrong, she ends up being late on her first day and making a bad impression on all her classmates, all in one fell swoop. However, she befriends another first-year named Sousuke, which does not go unnoticed by her fellow students. Whether the class will warm up to Mitsumi is still up for debate. Although only on its third episode, the show is very reminiscent of Horimiya and provides some great character designs and animation.
5. Attack on Titan – Season 4: Part 3
Also referred to as Attack on Titan: The Final Season Part 3, the various additions to the show's finale have been an ongoing joke in the anime community. Despite this, the show is still a trending series as it is a masterpiece. And the one-hour special episode aired on 3 March 2023 certainly did not disappoint. Picking up after the events of the finale of season 4, part 2, we see The Rumbling's catastrophic effects on the world after Marley declares war on Eldia. From here, we see the remaining Scouts team up with the remaining Marleyan soldiers to stop Eren Yeager from wiping out all of humanity. Ending on a major cliffhanger, fans are now impatiently waiting for the second instalment to air in Fall 2023.
4. Heavenly Delusion – Season 1
Where the post-apocalyptic genre is concerned, it is few and far between in the world of anime. However, Heavenly Delusion delivered a magnificent take on the genre, offering us a world where the human population has nearly been wiped out by rampaging monsters with scary abilities. We see children being kept in a facility while simultaneously following the journey of teenagers Maru and Kiruko, who search for a place called Heaven. While the connection between the two storylines is yet to be revealed, the golden thread has been laid so that everything will make sense by the season's end (hopefully). Not only is the animation superb, but the action certainly does not disappoint.
3. Hell's Paradise – Season 1
Currently, on its fourth episode, the anime has already taken root in the hearts of anime fans everywhere. The story follows a ninja from Iwagakure Village known as Gabimaru the Hollow, who is now on death row after being set up by his fellow ninja. However, despite all attempts of execution, he does not die. What the ninja is not admitting is that he does have a reason to live, and that reason is to return to his wife. When a famous executioner named Asaemon the Decapitator sees this, she offers Gabimaru a deal to join an expedition to an unexplored island south of Japan described only as 'Paradise'. They aim to find the Elixir of Life, and in exchange, Gabimaru will be pardoned for his crimes by the Shogunate. Unfortunately, despite sounding easy, the island might not be something this expedition team can handle.
2. Demon Slayer: Kimetsu no Yaiba – Season 3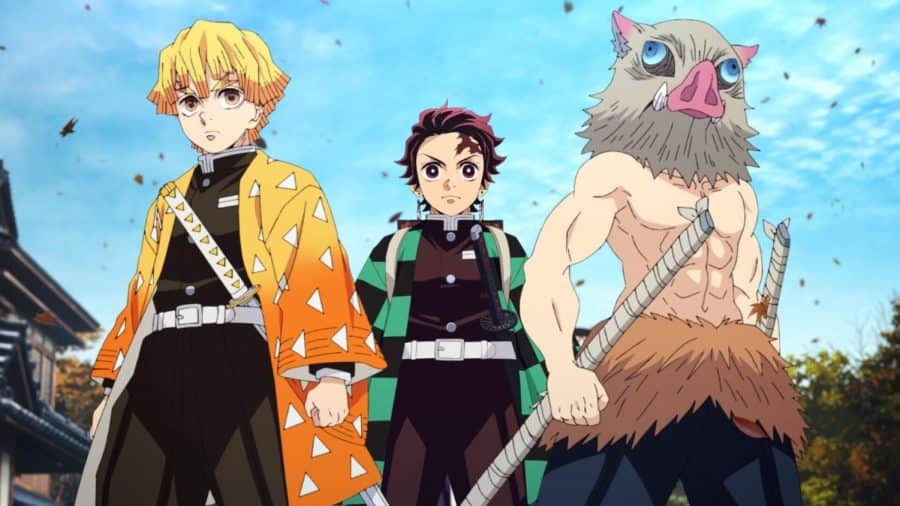 Following the fantastic second season of Demon Slayer that explored the Entertainment District Arc, we now move on to the Swordsmith Village Arc in season 3. While we, unfortunately, do not see much of Zenitsu and Inoskue this season, we do see more of the Hashira. Upon waking up after the battle against the Daki and Gyotaru, the two Upper Six demons, Tanjiro and Nezuko, are sent to the Swordsmith Village. Here, we are introduced to the highest-ranking swordsman and Wind Hashira, Muichiro Tokito and the Love Hashira, Mitsuri Kanjiro. As we have seen from previous seasons, re-uniting with Hashiras means more epic battles for Tanjiro and an opportunity for him to become strong enough to finally beat Muzen.
RELATED: The 2023 Demon Slayer World Tour Is Finally In South Africa
1. Oshi no Ko – Season 1
Manga readers have been anticipating the anime adaptation of this series for years now. And finally, the first season of the show has arrived. With incredible, crisp animation from Doga Kobo Studios, the one-hour-long special first episode stole the spot of the highest-rated anime of all time from Fullmetal Alchemist: Brotherhood on MyAnimeList. And thus far, the show certainly lives up to his name. We follow Ai Hoshino, a 16-year-old idol adored by her fans everywhere. This includes countryside gynaecologist Gorou Amemiya.
When Ai shows up pregnant at his hospital, he vows to deliver her twins safely. However, when he is killed on the night of the birth, he reincarnates as one of Ai's children, his new name now Aquamarine Hoshino. Together with his reincarnated twin sister, Ruby, the two quickly discover how their lives can go from absolute bliss to a complete nightmare. Good luck getting past the first episode without bawling your eyes out!
What is your favourite anime for 2023 so far?