As the 2010s come to a close, it's a time to pause and reflect on both the incredible moments in gaming that changed our lives, and also on the, shall we say, less than incredible decisions made by certain brands and developers on this list. Whether it was an incredibly hyped game that failed to deliver, a console that spluttered and died before it could gain any traction, or just an outright embarrassing event, this list contains the biggest mistakes and screw-ups in gaming over the past decade.
RELATED: High On Life is Becoming One of the Biggest Games Ever
First though, a rough set of criteria for this list: anyone can make a bad game, but this list only contains games that had no business being as bad as they were. Their developers and publishers had every tool at their disposal to make them a success, but somehow still failed. Also, the ranking on this list is primarily based on how much of an impact these blunders had on the long-term finances and reputations of the companies involved and also on what consequences there may have been going forward for that organization. The points that speak to general trends are ranked based on how much damage I feel they have done to gaming as a whole.
Without further ado, let's begin with the titles that almost made it onto the list as full entries.
(Dis)honourable Mentions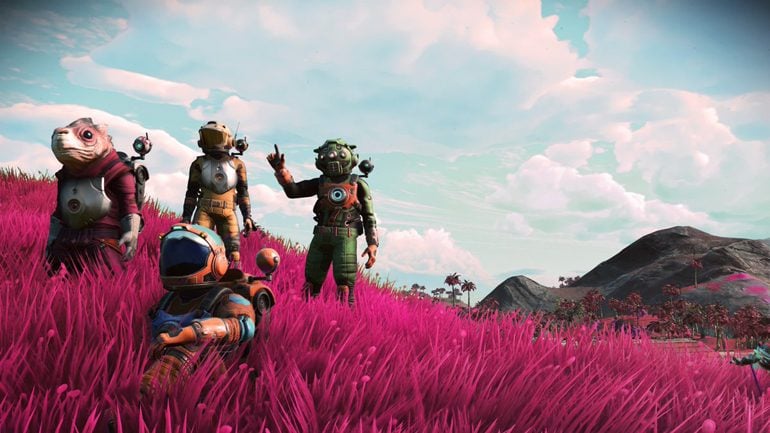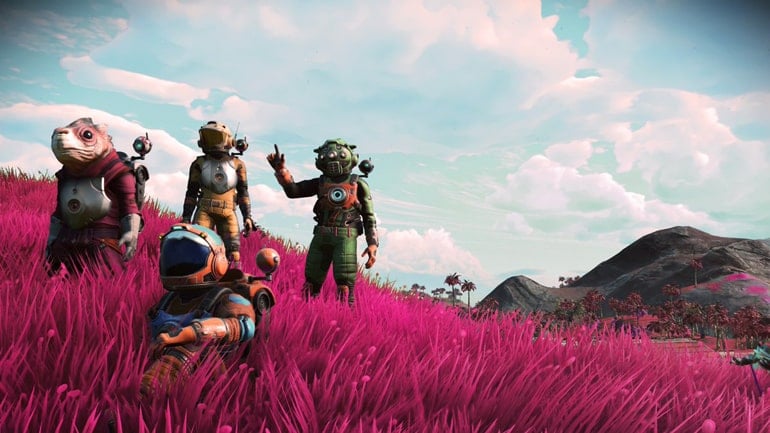 The following nominees very nearly made it onto this list proper but just scraped by outside of the Top 15 for various reasons. They are as follows:
Capcom: For every Resident Evil 6 and Street Fighter microtransactions scandal, there's been a RE:2 Remake, Monster Hunter World, and DMC V. All we want is consistency, Capcom!
No Man's Sky: After launching in an abysmal state that would have made it worthy of this list, No Man's Sky has consistently released free DLC that has slowly transformed it into the kind of game it was meant to be all along.
Star Wars video games: This needs to be mentioned for the loss of potential we all experienced these past ten years. While the decade ended on the formidable Jedi: Fallen Order, what did we experience for the remainder? A Kinect game? A LEGO title? Two mediocre Battlefront games? The Star Wars IP should print money, as it did in the 2000s, and the fact that it didn't get enough games this decade is a travesty.
Google Stadia: The console-less console had one of the worst launches possible, with almost all of Google's promises of what streaming gaming could be like going down in flames. From the strange business model for games to the low-quality streams and stuttering gameplay to the streaming console requiring you to order physical hardware from Google, it was a mess of poor decisions. The only reason it doesn't get a proper entry is timing: this only happened a month ago at the time of writing, and we need more time to see how this plays out.
RELATED: Google Snake Game Easter Egg: How To Play & Rules Explained
And now, let's see what was even worse than these possible contenders…
15. Duke Nukem Forever (2011)
Ah, Duke Nukem Forever. The unshippable game, some called you. If only you had stayed that way. When Duke Nukem Forever finally arrived, after a decade and a half of development hell, it was with a resounding thud, with boring gameplay, clichéd, offensive humour, and a strange habit of making fun of games much better than itself.
Painfully average at best, all we wanted was a reasonably competent game to have made the waiting worthwhile. Sadly, though, what we got instead was two-weapon carrying limits and a tacked-on multiplayer mode. Duke Nukem Forever gets its place on this list for the event it built up to be and the complete death of the Duke Nukem franchise as a result. The current business model of using Duke Nukem as a secret character or voice in other games is possibly the best this '90s throwback could hope for.
14. The Final Fantasy Franchise
The Final Fantasy franchise is on this list by virtue of failing to live up to its pedigree throughout the decade. The Final Fantasy fanbase loves to argue about when the last "good" Final Fantasy title was, but I would argue that the 2010s has been a mess of middling titles throughout, with the limited exception of A Realm Reborn in the online sphere.
We need to recall how hyped everyone was for Final Fantasy 13 in 2010, only for it to be revealed as a corridor simulator without any fun attached, which was followed up by two unimpressive direct sequels. Final Fantasy 15 launched after a million years in development, and while it was technically jaw-dropping in some aspects, it was style over substance, with so much of the story and world left unfinished, which not even the million DLC packs could save.
Final Fantasy 14 launched as absolute garbage in 2010, and while it has recovered since then, with the excellent Shadowbringers expansion in 2019, this MMO has been the only real highlight of the decade for the franchise.
Hopefully, 2020 will bring much-needed improvements with the Final Fantasy 7 Remake.
13. The Metal Gear Franchise
The Metal Gear franchise was a cultural icon in the late 90s and 2000s, blending deep cinematic storytelling with multiple levels of depth in gameplay, all helmed by the director and auteur, Hideo Kojima. The 2010s managed to sink the franchise forever, with no sign of it ever reaching those heights again.
Metal Gear Rising (2013) is a great entry to the hack-and-slash genre, but Ground Zeroes (2014) was a glorified tech demo. While MGSV (2015) was almost an amazing game, the clearly unfinished nature of it killed it in the second half. It became clear that all was not well at Konami, and amid spiralling budget concerns, Kojima left soon after. The first entry in the series without him, Metal Gear Survive (2018) was one of the worst games of the decade.
Oops.
12. Tony Hawk's Pro Skater 5 (2015)
Imagine for a second that you're Activision. You hold the rights to the Tony Hawk's skateboarding franchise, and your rights are set to expire in a year or so. You have time for one last game. Although the franchise has definitely fumbled over the last few entries, this is your swan song, your chance to bring it all together in a way that appeases shareholders and gaming fans of the franchise. You could remind everyone why THPS2 is still the second-highest-scoring game of ALL TIME on Metacritic.
Or, instead, you could do what Activision actually did: ship an unfinished, buggy, tech demo to the store shelves as quickly as possible to make a quick buck. An absolute travesty, and the worst possible way to see the Tony Hawk's franchise off into the sunset. Using the Pro Skater moniker made it even worse.
How dare you stand where they stood, THPS5.
11. PlayStation Classic (2018)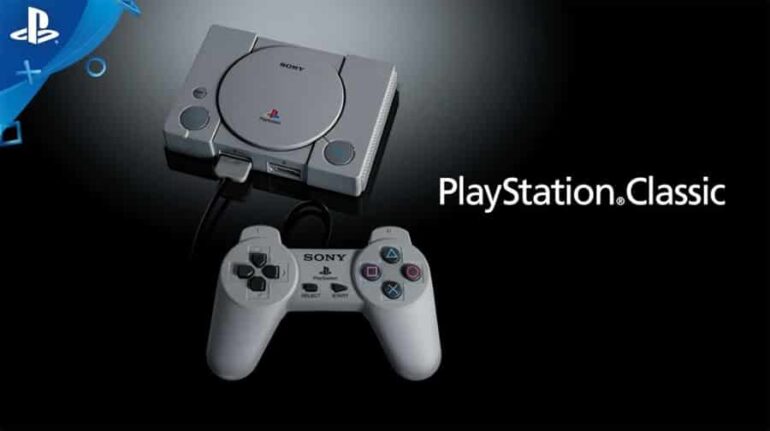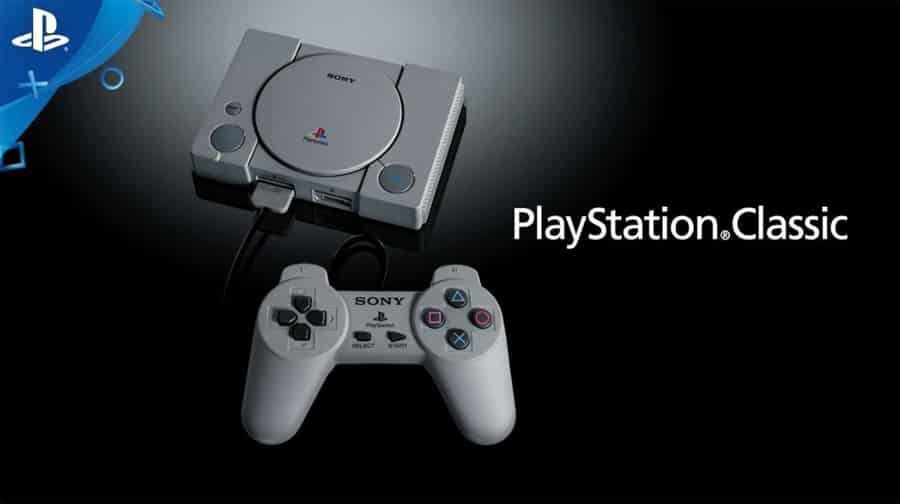 What was meant to be a celebration of nearly 25 years of PlayStation history became a joke, as Sony released an incredibly basic emulator with a vaguely glossy coat of paint. Aside from poor technical optimization, the controllers lacked analogue sticks, and the console failed to include several notable franchises, like Spyro, Crash Bandicoot, and Tomb Raider. It's PlayStation All-Stars Battle Royale all over again! I sure am glad they found time to include such timeless classics as Cool Boarders 2 though.
Fun fact: You can create your own vastly superior PS Classic using a Raspberry Pi for a lower price.
10. PlayStation Move and Kinect (2010)
I remember when the Nintendo Wii's motion controller was universally mocked by every "serious gamer." "Nintendo have lost their mind!" cried almost everyone, as they laughed and looked at their HD graphics some more. That was, however, until the Wii started printing more money than the Federal Reserve, and suddenly they weren't so silly anymore.
The PS Move and the Kinect were the most blatant game of catch-up played by major corporations in the last decade, and both were resounding failures. Requiring expensive hardware on top of what you already had with the console, both systems only ever had novelties for actual games. They were fun for a gimmick, but no one seriously invested in these things, and they were left to quietly slink away into the night whence they came. All aside from Microsoft at their E3 Xbox One announcement, but more on that later.
Also, the Star Wars Kinect Han Solo dancing game remains one of the crowning achievements of embarrassing uses of a franchise.
RELATED: Metacritic Has Announced The Best Game Of 2022, And It Isn't Elden Ring Or God Of War
9. Wii U (2012)
Just in case the Nintendo fans were getting smug from the previous entry, let's bring them down to earth again. Aside from some fairly good games, in terms of pure sales, the Wii U just couldn't compete, and the writing was on the wall early on. The average market was confused – was the Wii U an upgrade for the Wii, or something entirely new? The name didn't help, plus its early release date compared to other next-gen consoles.
What are we meant to do with the weird bulky tablet? We may never know. For many people, the Wii U became a place to purchase less technically impressive ports of games that run better on other systems, and it never really found its niche.
However, there is a happy(ish) end to this story – as history has revealed, the Wii U was in fact a stop-gap between the Wii and the Nintendo Switch, which has become a huge, money-printing success. Also, all the good games on Wii U have been ported to the Switch by now, so you don't need to feel like you missed out.
Farewell Wii U, we barely knew you.
8. Microsoft's Xbox One E3 showcase (2013)
Microsoft's showing at 2013's E3 was a masterclass in how not to promote and launch your upcoming console. First came the announcements – the console must be always online, no disc sharing between different consoles, mandatory Kinect surveillance systems for everyone, pushing up the price by $100. Fans revolted, and Sony jumped on the moment, creating some of the most hilariously mocking videos of the past few years. The memes were trending, and it seemed like the Xbox One had lost the race before it even started.
Microsoft should have learned something from Sony in 2006, who managed similarly to screw things up ahead of the PS3 launch, but sadly it was not to be so. The Microsoft presenters seemed genuinely unable to understand why people were so upset. While we will never know how much this impacted Xbox One sales in the launch window a few months later, the fact is that Xbox lost its lead over Sony from the Xbox 360, falling into a distant second with the Xbox One against the PS4.
7. Bioware
Bioware were kings of the Western RPG, masters of interesting worlds, plots, and character interactions. And it's shocking to see how far they have fallen in the past few years. Let's do a brief rundown of the decade's performance: 2010 was Dragon Age Origins: Awakening, and Mass Effect 2. Everything still looks good here. 2011 was the lacklustre launch of Star Wars: The Old Republic, and the absolutely garbage Dragon Age 2. Things go from bad to worse with the release of Mass Effect 3 in 2012, disappointing everyone in so many ways, colour-coded endings aside. There was a brief peak in 2014 with Dragon Age: Inquisition, which was a good game, but still vastly overrated in retrospect.
And then, we entered the true dark ages: 2017's Mass Effect Andromeda, and 2019's Anthem.
Will Bioware ever reclaim what they once were? After this shocking decade, we can only hope.
6. The Remaster
Hey kids, would you like to buy the same game you bought 3 years ago on a new console, but with a very slight resolution improvement? Then boy oh boy, do I have something I'd like to sell you.
The presentation of most "remasters" this past decade has been an embarrassment compared to true remakes or improvements that actually put effort in, such as the Resident Evil 2 remake or even the Shadow of the Colossus re-release. These remasters do almost nothing to expand upon the originals, and in most, you can see that only the bare minimum of effort was put into porting the system across to a new console. Heck, Bethesda just stole some bare-bones graphics mods, put them into Skyrim, and sold it to us again as the "Special Edition."
This decade proved that there was nothing worth selling that was not worth selling twice, or even three times. I'm pretty sure I have Darksiders 2 on at least 5 different systems at this stage and, trust me, that's enough.
Just stop.
5. PlayStation Vita (2012)
I have such fondness in my heart for the PS Vita, but very tellingly, only about 2 games for it. It was and remains an outstanding piece of machinery, with a gorgeous, full LED display, and feels great in the hand to hold. It was borderline PS3 quality, at the time that the PS3 was still the leading console for Sony, and that was just nuts.
However, it was a victim of extremely poor marketing and focus. The Vita became a port machine, primarily containing lesser versions of games that were more fun to play on the PS3 and PS4. It suffered from not enough exclusives, and therefore, not enough reason to buy one over a PS4, which was soon to release. Why would you want a less powerful PS3 when you could just get the new mainline console?
Other problems became obvious too, like proprietary memory cards that were way too expensive and hard to track down in the early days after launch, further dooming the console. And although it had a late surge of JRPGs latterly, this niche genre was not enough to save the device, which went quietly into the night. And with the Switch causing the breakdown in the gap between mobile and console gaming, it's unlikely we will ever see the likes of the Vita again.
4. Star Citizen (2011)
Rather than just have one entry for Kickstarter, (which felt a bit unfair, seeing as some games made using it were good), the next two entries both speak to the dangers of rampant crowdfunding in gaming, starting with this 2011 money-laundering scheme.
Star Citizen is an attempt to create a space sim on a scale never seen before, and as of the end of 2019, is nowhere close to release, despite, (get this), having raised over $250 million dollars through crowdfunding. People keep on throwing money at this game in the greatest example of the sunk-cost fallacy known to mankind. Lead developer Chris Roberts cannot seem to finish any part of this game, and as soon as one element is announced, a new, unrelated one is put into development. For goodness sake, they've announced a spinoff title for the franchise while the initial title is still in development, now at least 5 years past the point that it should have been released.
We might see Star Citizen get released sometime before the heat death of the universe in several trillion years, but I have serious doubts about if it will come anywhere close to what it has promised to be. And until then, people will keep on throwing thousands of dollars at it for fictional spaceships that do not even exist yet in a finished game.
Madness.
3. Ouya (2013)
Proving that a trendy, Web 2.0 name is never enough to carry a business idea, the Ouya Kickstarter stands as a testament to people getting way too excited about a business idea that was barely sellable in practice. The idea caught on like wildfire: people like mobile gaming on Android platforms, so why don't we sell them a console dedicated to that purpose? All the fun of gaming on your phone but stuck in a physical location in front of a TV.
You may begin to see where the problem lies in this model.
However, at the time, all looked roses for the Ouya, which became the 9th highest Kickstarter-funded title when all was said and done.
The real problems set in after the console was shipped, and the quality of the hardware was seen as below par. While the machine could be easily hacked by developers who wanted to play around with it, it did little to excite the general public. Because you know else can play Android games designed for smartphones? A smartphone.
By 2015, the Ouya was dead and buried, leaving us all with important lessons about how sometimes "the next big thing" is dead before it even arrives.
2. Fallout 76 (2018)
Fallout 76 is a monument to Bethesda's hubris, a company that thought that just because we bought Skyrim 50 times, they could do anything they wanted and we would eat it up happily.
An online Fallout game? What could go wrong with that? As it turns out, almost everything.
The game arrived with many bugs and technical issues upon launch, proving that the outdated, creaky, and awful Creation engine just does not translate well to an MMO environment. Some people documented over 1000 visible bugs during an ordinary few hours of playing. The gameplay was a travesty, the lack of NPCs made gameplay boring and meaningless, and it just wasn't fun to play.
A better developer, seeing these things, would have apologized and done their best to improve things. Not Bethesda, who wanted to ruin what little goodwill they had left.
There have been so many scandals for this game in the year since release, and what is astounding is how badly Bethesda handled each one. The collector's edition bag scandal. The Nuka-Cola scandal. The data breach scandal. The pricing in the cash shop for literally everything. Each time one of these happened, Bethesda tech support would handle it about as poorly as any organisation could. Lookup any of these stories online, they're all pure gold, if you're into watching a once-proud game developer crash and burn.
And then, in 2019, just as things were dying down, Bethesda announced a premium monthly service called Fallout 1. For $10 a month, you could get access to private servers and better storage options for your resources. Not for everyone, but certainly a service which appeals to hardcore fans, right? Surely Bethesda couldn't screw this up, could they?
Yes, reader, they could – the private servers weren't private, and the storage options might delete your items for no reason.
A failure on nearly every level Bethesda, to an actually impressive level of incompetence. Good show.
RELATED: Pacman 30th Anniversary: Play The Best Google Easter Egg Game
1. Freemium Gaming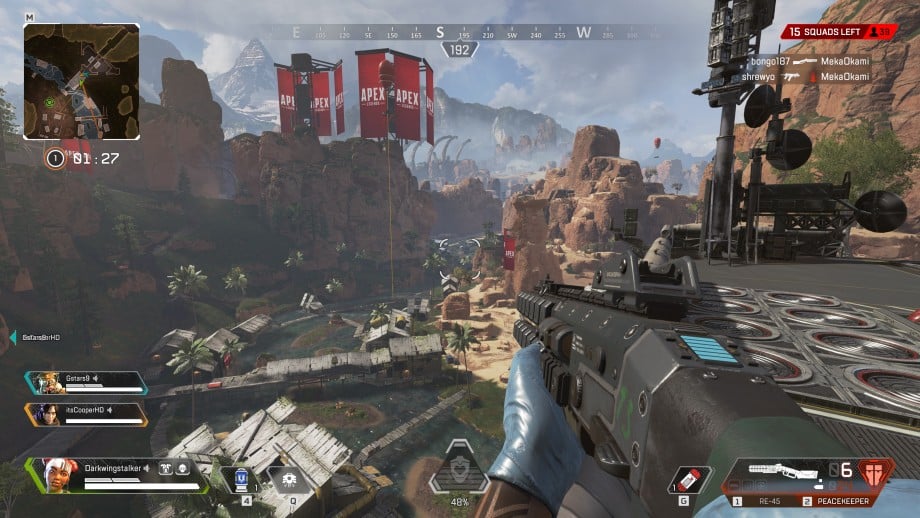 Remember in 2006, when Bethesda released the Horse Armour DLC, and we all thought it was a joke? Turns out the joke was on us. Now in 2019 we sit and use real money so that we can play roulette wheels inside our full-priced video games, in the hopes of earning cosmetics or power boosts. The freemium gaming model has jumped from mobile to AAA releases, and it's a sickening model all round.
You see, there's a difference between DLC that adds extra, meaningful content, and what we might call freemium gaming microtransactions. Freemium games are those designed to get you addicted to the gameplay loop, before using psychological tricks to convince you to part with small amounts of money, which eventually add up. Most of them are bordering on violating gambling laws, as EA discovered when they were actually taken to court in some jurisdictions over what they did in Battlefront 2. Certainly, they violate moral principles.
Ghost Recon. Shadow of War. NBA 2K. Call of Duty. Apex Legends. All these games and more have fallen prey to a game design philosophy where the aim is not to make a good game, it is instead to trick the gamer into paying more and more money even after their initial expense. It is especially egregious in games where you already have to pay full price for the initial title, or in games where it affects multiplayer progression and balance, as with Battlefront 2.
I still remember the initial release of Shadow of War in 2017 – the game was basically impossible to finish in its released state without hours and hours of grinding. It was purposefully designed to be boring and irritating, unless you spent real money on the necessary upgrades. This was in a single-player, full-priced AAA release.
The other trick is to use roulette or a randomised loot box system to trigger that particular mystery-box-obsessed part of the human brain. Here's a tip, everyone: the game can make its loot box system as biased as it wants to be, and you cannot see its thinking. These games mislead people about their chances of what loot there can get from a specific box, as Apex Legends did when it didn't tell people that they had to win at least 9 earlier items from the same loot box before they stood a chance of winning the one big item everyone wanted.
And while there has been some pushback, both legally and from gamers losing interest in certain titles as a result, the freemium gaming model infecting major game releases is the biggest blunder of the past decade. A brilliant way to earn extra profit for a company, it creates a race to the bottom in terms of actual quality, where games that embrace this model are vacuous, soulless money traps. They are glorified Skinner boxes, where the player becomes a rat, endless pushing a button for some frivolous reward or sense of progression. I never thought I would miss the days of plain old DLC packs instead of these abhorrent microtransactions, but here we are.
What gaming fails from the last decade did we miss on our list?