Sony's PSVR 2 is revolutionizing the virtual reality market with its advanced features, stunning graphics, and smooth gameplay. Discover the top 10 reasons why you should get your hands on this cutting-edge technology now!
RELATED: Sony's PSVR 2 Won't Have Blu-Ray 3D Support
With the recent release of Sony's PSVR 2, surely PlayStation and VR enthusiasts alike are waiting to pounce on the device. Better than the existing PSVR headset, users are delivered immensely impressively specifications by Sony's new headset. However, despite this, it is worth questioning whether this new VR headset is worth buying. While Sony's PlayStation VR 2 headset makes for a strong gaming virtual reality gaming device, it does have its downsides, such as its launch price or its causation of motion sickness. But worry not; if this is your first time considering a virtual reality headset, this article is here to help you decide whether this device is for you.
Whether this is your first time trying a VR platform or you have been anticipating the PSVR 2, there are many reasons to purchase the device. For one, compared to the original PSVR headset, this device saw a significant upgrade. It saw a vast improvement in terms of visuals, haptic feedback, and SSD optimization. Therefore, a lot of people opt not only for VR gaming but also for the PSVR 2 over the original PlayStation VR headset. And while that is highly encouraged, here are ten reasons to further convince you to purchase Sony's latest accessory, the PSVR 2:
10. You are Getting a High-End and Reputable Brand
This one should be a bit of a no-brainer. Although Sony's primary focus has been on its consoles, many of its other products are of high quality. For example, they are one of the better brands to turn to when you are looking for an excellent yet affordable pair of stereo headphones. Their Sony WH-1000XM5 and MDR-7506 headsets are some of the best deals on the market that tick all the boxes for audiophiles, including noise cancelling. Then you get products such as the Sony Walkman A65 and their SRSLSR200 Wireless TV Speaker. And this is outside of their Android TV, mobile cell phones, and hand-held camera devices, which are high in the retail market.
With this in mind, there should be no doubt that the VR accessory for one of their top-of-the-line gaming consoles would be of similar, if not better, quality than their other products. This also means that you are looking at longevity in addition to quality because a well-built device will last much longer than a lower-end product.
RELATED: The 15 Best PSVR 2 Launch Games Worth Playing
9. Sony's PSVR 2 is Very Easy to Set Up
This is one of the biggest perks that come from purchasing this device. Since you already own the PlayStation 5 console, it means that the PSVR 2 will just see a set-up that is as easy as plug-and-play. This nifty little time saver can be attributed to the headset's single USB-c cable that you connect to one of the USB ports on the console and then straight to your device. From here, it is just a simple matter of adjusting your headset until you hit the sweet spot in the visuals, and then you are good to go.
In comparison to other devices, such as the Meta Quest 2, you have to go through a much lengthier process which includes the installation of the set-up app. This is the same issue that comes with the recent Meta Quest Pro. And while there is not too much of a time gap, the PSVR 2 set-up will still require less hands-on time. This is a bonus for most pieces of technology and quickly makes up for the lengthy cable accompanying the headset.
8. Sony's PSVR 2 Has the Wearer's Comfort & Convenience in Mind
This is another bonus and pet peeve that many people have with some of the bulkier VR headsets. For example, trying to move around swiftly and effectively while playing a first-person action game and wearing a bulky headpiece can ruin the experience. Therefore, the design of the PSVR 2 keeps this little problem in mind. So, it should come as good news that the VR headset takes the user's pressure points into account, resulting in a relatively snug fit. This means it would take quite a bit of head swinging before you throw the headset off, but you can also play for hours before it becomes uncomfortable.
The headset's external camera further enhances the comfortability factor, which tracks your movements. These cameras keep your safety in mind in addition to your ease of access. And with accessibility in mind, the headset also includes a headphone jack and speaker to allow easier communication with your friends. So, if you are having a gaming session with your group of friends or family, this addition is very convenient and a smart addition, as many other devices, stand to fall flat in this department.
7. Sony's PSVR 2 is Designed Exclusively for Gaming
Other popular VR headsets, such as the Meta Quest 2, Meta Quest Pro, and even the HTC VIVE Pro (with its hefty price tag), are all made for a full-blown VR experience. However, each of these devices offers a mixture of VR applications and VR games. This means while their primary purpose would be to game in virtual reality, you can also access other applications and use them for more than just gaming. This is not the case with the PSVR 2, and it makes sense because it is an accessory to a gaming console, whereas the other headsets can be bought independently.
And this will resonate more with parents who are unsure of whether this is a smart gift or an addition to their child's gaming console. Simply put, the PSVR 2 will offer great peace of mind to many parents, and guardians as the headset cannot run other applications (not yet, at least). In addition, the headset is designed solely for gaming purposes, so there is minimal chance of your child getting up to no good, whether it be in their VR world or in real life. Therefore, this is a better option than some of the best VR headsets just because this also counts as a safety precaution.
RELATED: How to Navigate Sony's PSVR 2 in a Safe & Secure Manner
6. The PSVR 2 Offers a Great Movie Watching Experience Outside of Gaming
Unfortunately, this version of the headset does not offer one of the better features of the first PSVR. Whereas the original headset offered a cinematic mode, it also provided a software update that allowed for Blu-Ray 3D support to enhance users' movie-going experiences. If you are unfamiliar with this feature, it means that device owners were permitted the opportunity to stream their films in Blu-Ray 3D quality. However, the PSVR 2 does not offer this option. No real reason has been provided for why this is the case, but the most plausible reason would be a lack of cost-effectiveness and a lack of future benefit/development for the headset.
However, the PSVR 2 still has access to the cinema mode option. And the cinema mode on its own is a great experience which allows users to run films from their consoles and TV screens through their VR headsets. If gaming in VR is a unique experience, imagine how great watching a movie would be on the headset's crisp screens. If you want to set up this mode, go to your device settings on the PS5 and find the 'Accessories' tab. Here, you select 'PSVR 2' and then 'Cinema Mode'. Be sure to confirm that the video output is set to 'Cinematic Mode'.
5. Sony's PSVR 2 has Some of the Best Handheld Controls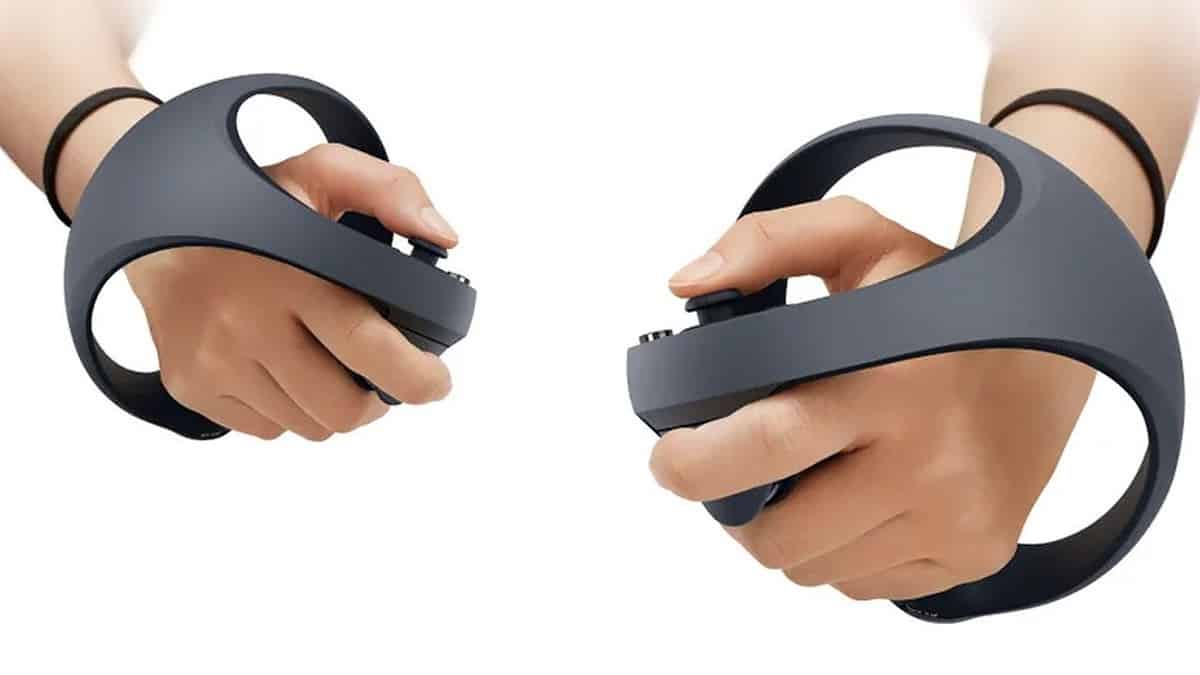 Unlike its predecessor's Move controllers, the PSVR 2 Sense Controllers make for some of the best available controllers for a VR headset. These next-generation input devices are much more powerful than the previous PSVR controllers but does fall flat in terms of battery as they can be compared to the DualSense Wireless controller's battery life. The first and most prominent difference between the previous controllers is their physical design, giving a sleek and rounded shape which Sony presented with the comfort of the user in mind. Allowing for freedom and ease of movement, the controllers are meant for a unique gaming experience.
Furthermore, the Sense controllers take ergonomics into account, trying to ensure that all hand sizes would comfortably fit most users. In addition, the VR experience extends to the controllers, which try to give you the most immersive gaming experience possible. This means that if you are knocking your bow and arrow in-game or if you are firing your gun, then you will feel the pull within the controllers or the recoil from the weapon. Then, and most impressively, is the haptic feedback provided by the PSVR 2 controllers. This allows direct communication with the users and allows for feeling a difference in texture.
And finally, the controllers offer finger touch detection. This makes playing games much easier as the controllers will detect where your fingers are without you having to press a button. This results in your ability to gesture freely while playing. The Sense controllers are tracked by the headset, which does so through a useful ring at the bottom of the controller.
RELATED: Kayak VR: Mirage Is One of The Best PSVR2 Experiences
4. The Headset is an Accessory Exclusive to the PlayStation 5
While this may deter some buyers, it could be a win for others. Because the PSVR 2 is a Sony device, it is to be expected that it would also be a PlayStation exclusive. What you can take away from this is that, naturally, the device will only be compatible with the PS5. While yes, it does have a USB-c cable and connects to the console via a USB port, it cannot connect to your Xbox or gaming PC. Perhaps someone will figure out a loophole to make this work, as many tech enthusiasts have figured with PS controllers over the years.
But as it stands, it being an accessory means that you would have to own the PS5 gaming console. It is not a standalone device, and understandably, this can be off-putting when one looks at the fact that the PSVR 2 costs more than the PS5 console. However, having the two devices together means that if you want to re-sell in future to upgrade, you can make a decent amount back from what you originally spent. And the next addition to Sony's console lineup will inevitably retail at a much higher price.
3. Eye Tracking Abilities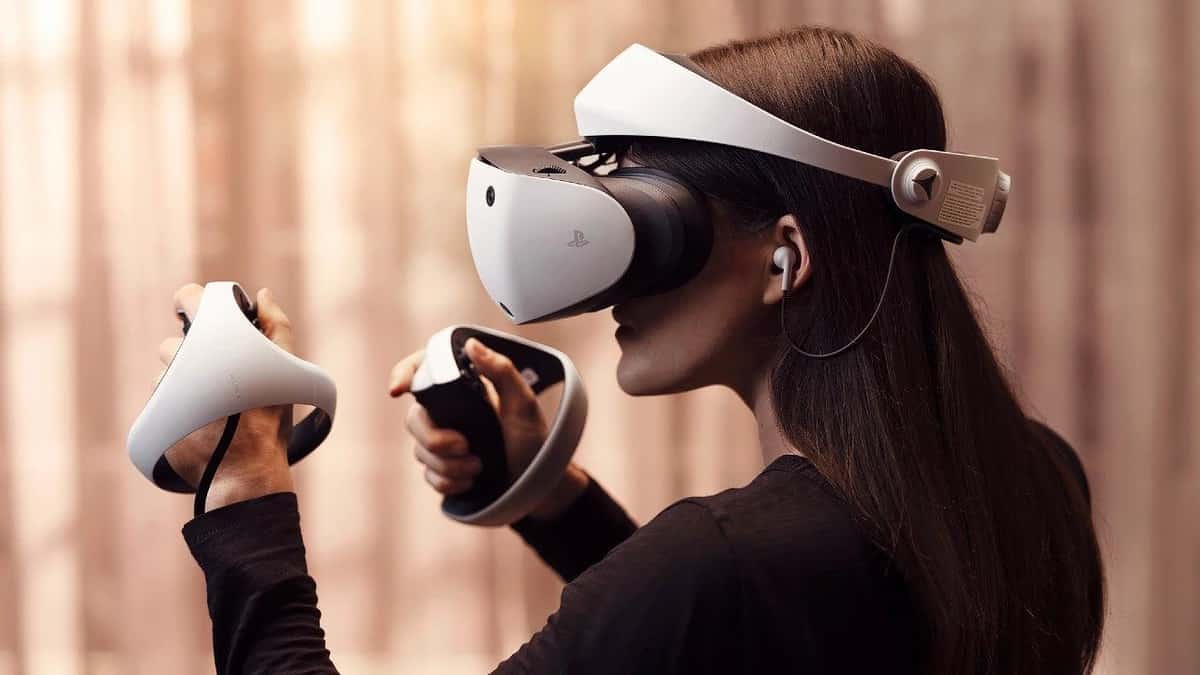 Perhaps this is not as big a deal to other tech enthusiasts, but personally, this is one of the headset's most exciting features. The reason for this is that while playing, it can help with motion sickness and help avoid players from tripping over the extremely long cord attached to the headset. In addition, the way it works is relatively easy as it does precisely what you are thinking. For example, while in the game, the eye tracking feature allows you to follow a target with your eyes and then raise your weapon and shoot at it.
At the same time, this is amazing for VR horror games as it means you are more likely to jump scared. Why is this? Because the characters in the game will only move when you blink. For example, with the upcoming The Dark Pictures: Switchback VR horror game, the characters will know when you blink and be able to move accordingly. This results from infrared cameras built into the device that will track the movement of your eyes to see where you are looking.
2. The PSVR 2 Exclusive Games Are Amazing
Although the current line-up of games for the PSVR 2 is not looking as extensive as other VR gaming headsets from different brands, Sony is planning a launch window for new games to be released this month. However, with the available games, you will not be disappointed. Basically, the games that are currently available on the headset have either been ported from other platforms or have been granted a VR software update if they are PS exclusives. It is essential to remember that if you already own the games below, you will get a free VR update upon purchasing the PSVR 2 for your console. Furthermore, another important factor is that these games can only be purchased online. So do not forget to load credits to your PS account!
RELATED: How the PSVR 2 Could Revolutionise the PlayStation 5
Here are some of the fantastic titles available on the PSVR 2:
Horizon: Call of the Mountain – This is a PS exclusive and arguably one of the best games available for the device currently. As the latest instalment in the Horizon franchise, you get to play alongside Aloy as you embark on an adventure of your own through the most beautiful virtual locations you will ever encounter.
Gran Turismo 7 – The game is being praised for its unique and realistic racing experience that you get from playing with the VR headset. In comparison to the previous headset, this version of the game now offers the PSVR 2 full access to all of its events, races and time trials.
Resident Evil: Village – Although the game is not a PS exclusive, it also offers a free VR update. And then it blows your mind with one of the best VR horror experiences to date. Fight lycans, vampires and zombies as you try to rescue your family from the clutches of Mother Miranda.
1. Sony's PSVR 2 comes with some Insane Specifications
Now, this is probably the best selling point for the device despite its hefty price tag. Looking at what the powerhouse VR headset offers immediately clears up why the price is so high for this gaming experience. With an OLED display, the device sees a panel resolution​ of 2000 x 2040 per eye and a panel refresh rate between 90Hz, and 120Hz. This is already impressive, as one can tell that the visual quality within the headset's field of view will be crisp and clear. Who doesn't love a great, high-quality display on their gaming device?
Furthermore, the PSVR 2 offers adjustable lens separation and a six-axis motion sensing system. In addition, it also has an additional attachment sensor which works as an IR proximity sensor. The headset features four embedded cameras for headset and controller tracking​ that can be found around the VR device. As mentioned in one of the previous points, this makes playing games safer and easier. Then, there is an IR camera for per-eye tracking, a feature that will significantly enhance your gaming experience.
What you already know after reading this far is that the device has a built-in microphone, making online gaming sessions much more accessible. It also has an audio jack in case you want to connect your headphones for a better sound experience. And finally, in addition to the USB-C cable, the headset also offers vibration feedback which will be picked up during intense gaming sequences. This is a pretty impressive array of specifications and makes it a very high-end buy for the price.
RELATED: Fans are Shocked – Aloy's Height in Horizon: Call of the Mountain?
TL;DR
You should buy the PSVR 2 after its recent end-of-the-month release for many reasons.
The VR headset offers unique gaming experiences with its Sense controllers, plug-and-play set-up, PlayStation-exclusive games, and high-end specifications.
Sony's PSVR 2 offers an array of specs, including an OLED display with a 2000 x 2040 per eye panel resolution and IR proximity sensors to track your movement.
Are you considering purchasing Sony's PSVR 2 headset?