Ever wondered what are the most-torrented TV shows in the world? Well, most people will assume Game of Thrones is at the top of the list, but that's not entirely the truth.
According to TorrentFreak, Game of Thrones didn't even feature in the Top 10 most-torrented TV shows of 2018, though it's likely due to the fact that no new episodes aired last year. Full season downloads were excluded from this particular list, however, as the epic fantasy is still top of the charts in that section.
Extraordinarily, The Walking Dead tops this list. While most TV viewers have tuned off from the zombie drama, it appears as if downloaders are still catching up on all the undead action. It's testament to the show's lasting legacy that it's still garnering so much interest after all these years.
What is rather interesting is that half the Top 10 is dominated by comic book shows, with four DC properties (The Flash, Titans, Arrow & DC's Legends of Tomorrow) and one from Image Comics (The Walking Dead). No Marvel shows appear on this list, which is surprising considering the Marvel Cinematic Universe's supremacy at the box office. Or maybe people didn't mind paying Netflix to watch Daredevil, Iron First, Jessica Jones, Luke Cage, The Defenders and The Punisher.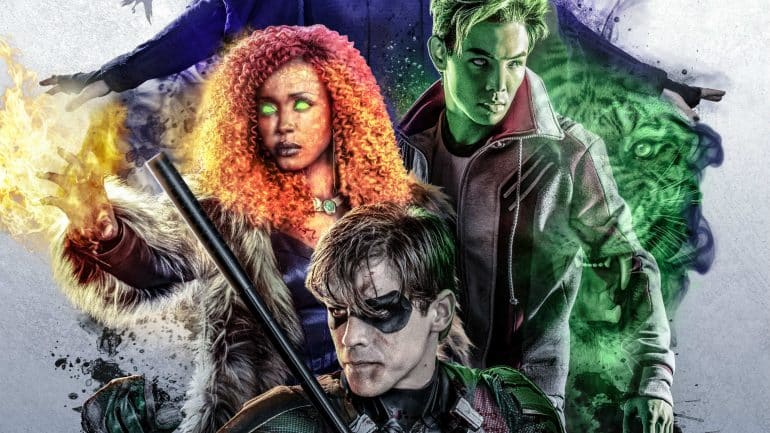 ---
---
Here's TorrentFreak's Top 10 list of the most-torrented TV shows:
The Walking Dead
The Flash
The Big Bang Theory
Vikings
Titans
Arrow
Supernatural
Westworld
DC's Legends of Tomorrow
Suits
While torrenting is a common occurrence, we do not condone the torrenting of pirated material. There are many free and legal torrents available for people to enjoy, so get the uTorrent free download on PC. The program is the ideal tool for managing and handling all types of file downloads, as it allows for downloads to be interrupted, resumed and prioritised.