Does Tony Hawk's Pro Skater 1+2 do the original PlayStation hall-of-fame classics justice? Activision shakes the nostalgic pedestal we've built over the years to see if the famed skating game that started it all still holds up two decades later.
What were you doing 20 years ago? If the answer is 'shredding combos as Rodney Mullen to Dead Kennedy's Police Truck', you probably grew up to be nothing less than awesome. Revered as a cultural zeitgeist, the now legendary skaters cemented their names in the minds of gamers the world over, mine included. Remasters aren't a new trend in the gaming industry and even though there have been many success stories, fans couldn't be blamed for harbouring a little scepticism to ward off potential disappointment.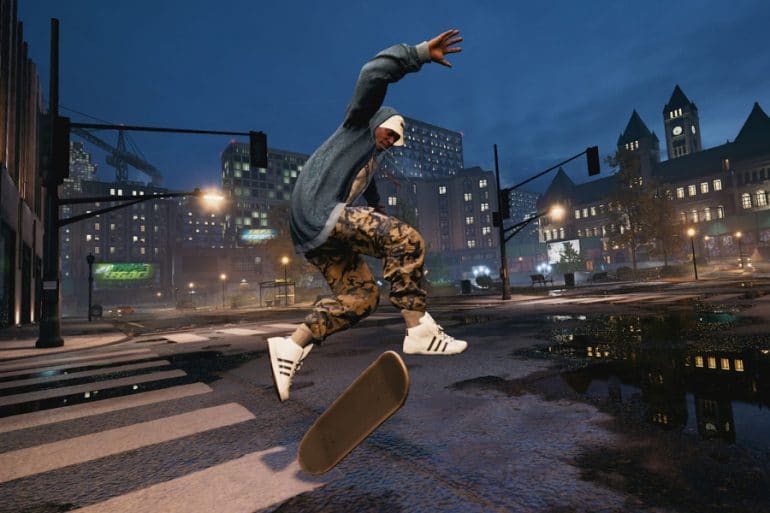 Hungry to return to the greatness of Neversoft's 1999 release, Vicarious Visions threw an old copy into their time-machine toaster and popped out a crispy slice of remake in the form of Tony Hawk's Pro Skater 1+2. From graphical reworks and new challenges to soundtrack updates and welcomed quality of life changes, all are executed with careful respect to the source material and refined only to improve the experience.
Launching up the game, the intro is sure to get long-time fans giddy with goosebumps and psyched to jump right into The Warehouse once again. By the power of déjà vu, the camera stylishly swung around the level, pointing out the objectives before the classic 2-minute timer popped up on screen. Without skipping a beat, I raced down the ramp, heel flipped onto a grind rail, reverted into a manual and slicked up a half-pipe. It's mind-blowing how muscle memory automated my fingers as they effortlessly glided into familiar combos.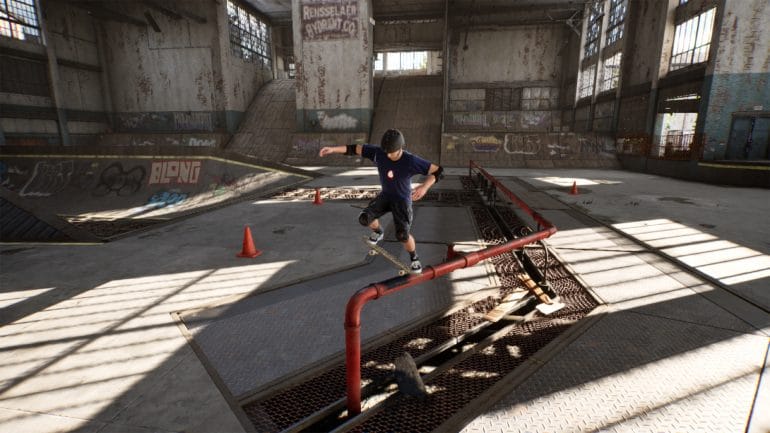 With level one done and dusted, the game opens to a seamless access hub between the two game's rosters of levels and challenges. The classic skaters we know and love from Andrew Reynolds to Chad Muska are all available alongside an updated roster of new-school athletes. Both 'create a skater' and 'create a park' modes are back with the ability to share and visit other player's parks online. Customisation options in the form of apparel, boards and even tattoos provide an incentive to complete challenges with different skaters and earn cash.
When listing the reasons why the originals were so great, music choice is high up for a reason. For many, these games were people's first introduction to smash hits like Rage Against the Machine's Guerilla Radio and Cycone's Dub Pistols. Thankfully, the developers only know this too well and not only kept all the classic hits of both games but introduced a massive update of current bands and artists. New music complements the golden hits with a steady mix of rock, alternative and Hip-Hop. Telling yourself you'll just skate 'one more run' turns into hours of combo-mashing as you get lost in the groove.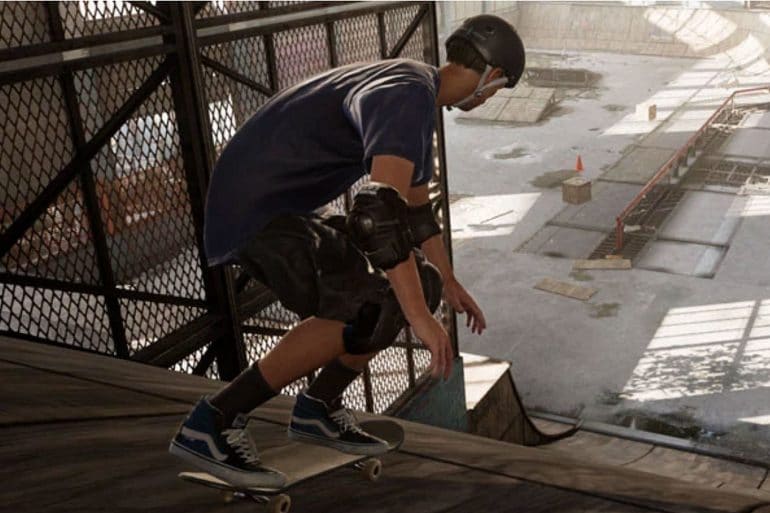 Brilliance is uncommon, perfection is rare. If there's one thing worth having an issue with, it's the camera's awkward tilt when you rotate around your character. Trying to get bearings mid-air on a vert, this can be particularly disorientating and is an annoying niggle in an otherwise squeaky-clean experience. Local multiplayer might exacerbate this issue with split-screen so it may be worth messing with axis variations in the menu to find the least annoying option for you.
In and between being faithful to the originals, attention to detail has allowed space for small improvements that make a big difference. One change for the better is the bail animation. Messing up your landing used to mean you have to endure your skater slowly getting back to their feet and that can get old fast. Now, your character crackles into a VHS-like static buzz, the music fades a little lower for a second and you're back on your board ready to go in no-time. Not only does this look insanely cool but it makes the game feel way snappier.
The Review
Tony Hawk's Pro Skater 1+2
At the end of the rail, polished parts come together as a packaged 2-for-1 that both veteran players and those new to the series can't afford to sleep on. Tony Hawk's Pro Skater 1+2 is by far one of the best remakes to step onto the scene and sets the standard that a fresh coat of paint is just the first step when bringing a classic back to life.
PROS
Faithful, polished remake
Relive your childhood
The only soundtrack you'll ever need
Quality of life improvements
Review Breakdown
Gameplay

0%

Graphics

0%

Replay Value

0%

Sound and Music

0%