In a post-lockdown world, you need to have a quality microphone. Whether you're creating new content for your channels or simply joining online meetings, audio quality has become centralised in our modern society. TONOR is a brand that focuses on bringing quality microphones to your home at an affordable price. Their latest offering, the TONOR TC30 microphone is a great option for anyone looking for quality recordings.
The TONOR TC30 microphone is said to bring a plug-and-play, condenser microphone at an affordable price, while still offering flawless audio input. It fits into your daily lifestyle with ease, offering high-quality audio with a host of underlying features.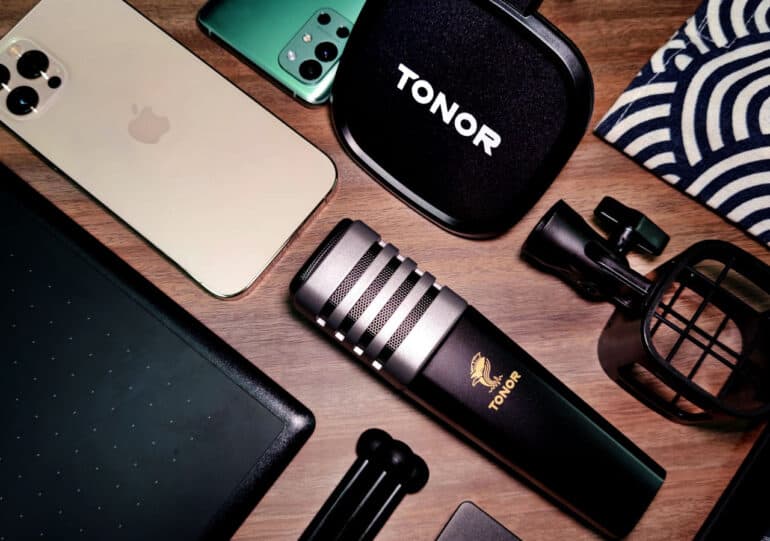 TONOR TC30 Features
Here are some of the features of the TONOR TC30 microphone:
Plug-and-Play: with its USB 2.0 cable, the TONOR TC30 offers plug-and-play support. This means that it's compatible with Windows, macOS, Linux and even some smartphones.
Cardioid Polar Pattern: this pattern makes for excellent off-axis suppression of outside sounds, picking up only what's directly in front of it, with less unwanted sounds.
Anti-vibration Support: the unit has a concealed shock mount, which reduces the noise caused by keyboard strokes, mouse buttons or other small vibrations around the microphone.
Easy Installation: there isn't any out the box assembly required. Simply attach the pop filter and connect the USB cable and you're all set up.
With the above list of features, it makes the microphone ideal for various use cases. This includes recording during gaming and streaming, podcasting, your zoom meetings, Skype calls and any other type of online conference call.
Its out-the-box setup makes it easier to get started when using the microphone. However, given its wide support thanks to its plug-and-play offering, its sound can easily be adjusted through any third-party recording software for better results.
The TONOR TC30 microphone is crafted in a premium, matte black design. Its compact and lightweight frame makes it ideal for easy travel between home and the office or studio. Each of the elements are easily detachable for easier transport.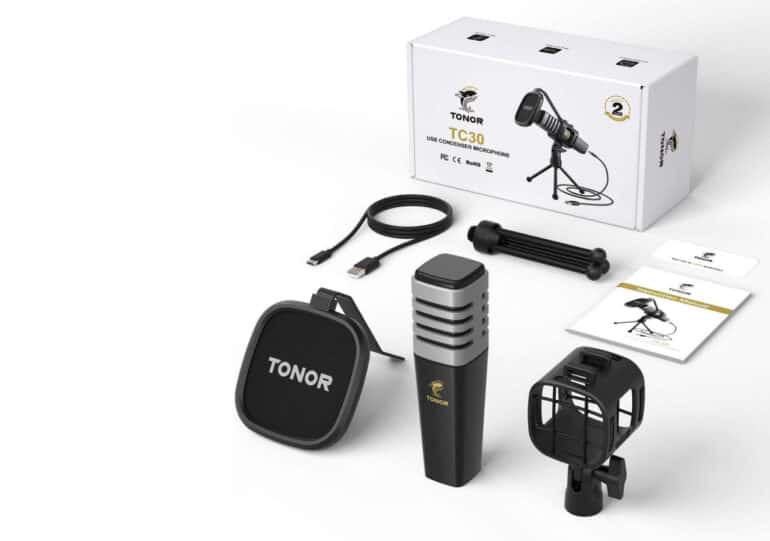 Technical Specifications
In addition to the features listed above, there is still the question of the underlying specifications. For the techies and audiophiles out there, the TONOR TC30 includes the follows specs:
Frequency Response: 50Hz-20kHz
Input Sample Rate: 48kHz
Bitrate: 16Bit
Output Impedance: 2.2kΩ
S/N Ratio: >68dB
Sensitivity: -32dB±3dB
Connectivity: 2m Type-C to Type-A USB cable
What's In the Box?
When purchasing your TONOR TC30 microphone, buyers will note that everything you need to start recording using the device is already included in the contents. This means that you don't have to worry about secondary purchases for missing cables or attachments.
Included in the box are the condenser microphone, a shock mount, a foldable microphone tripod, a pop filter and a USB cable. The USB cable is USB Type-C to Type-A, with the Type-C end plugging into the microphone itself. Powered by USB also makes it easier to use in any environment. Users can plug it into their PCs, laptops, and more, for direct power. Also included in the box is the manual on how to use the device as well as best-use suggestions.
Buyers save a lot on additional elements that are already included in the box. With the included tripod stand, users don't need to spend on third-party stands to house the microphone. Additionally, the pop filter also brings with it extra value to your purchase.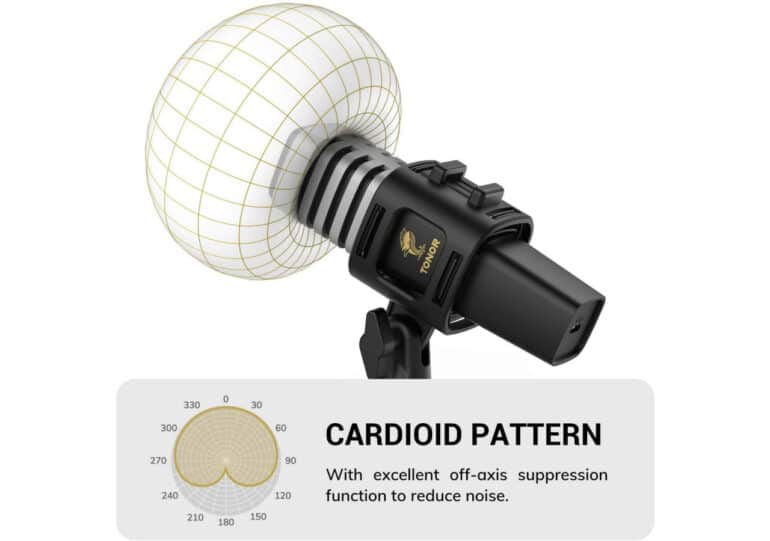 Where to Buy the TONOR TC30?
Buyers can get their hands on the TONOR TC30 on Amazon.com. The microphone is available at a price point below $50, making it quite an alluring proposition for potential buyers. It is one of the top-selling microphones currently on Amazon. The TONOR TC30 is the ideal microphone for beginner to intermediate users.
With over 14,000 reviews on Amazon, and with a 4.6 overall rating, you can rest assured that the microphone is a quality product of great value. It also comes with a great two-year warranty. If you're looking for more details on the TONOR TC30, you can visit the official website.