It's been torturous being a Dick Grayson fan these past few years. But a change is on the horizon, as the creative team of Tom Taylor and Bruno Redondo start a new legacy with Nightwing #78.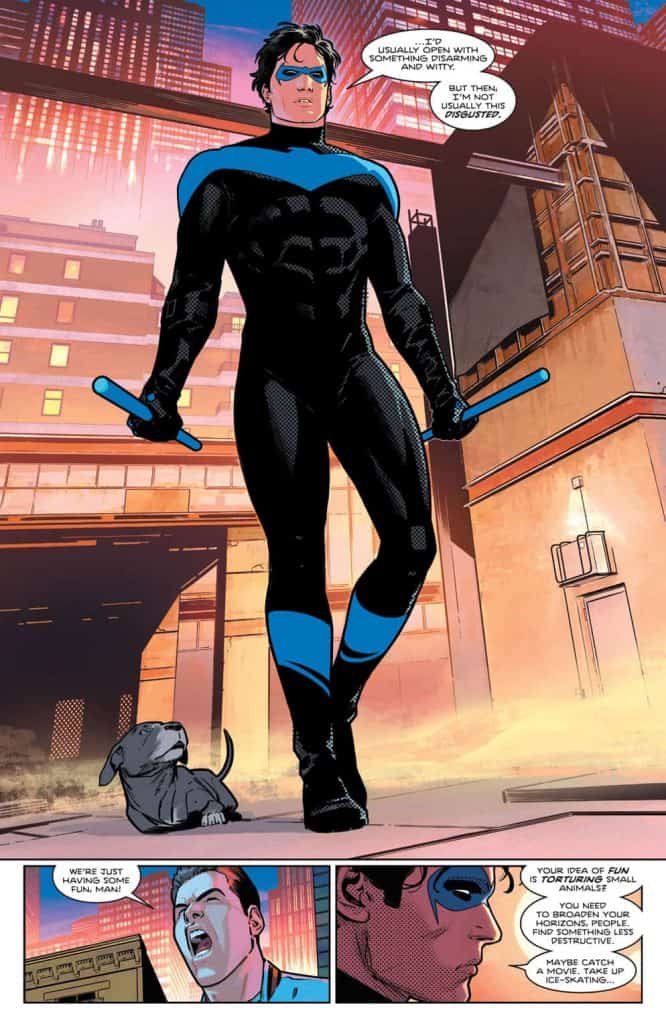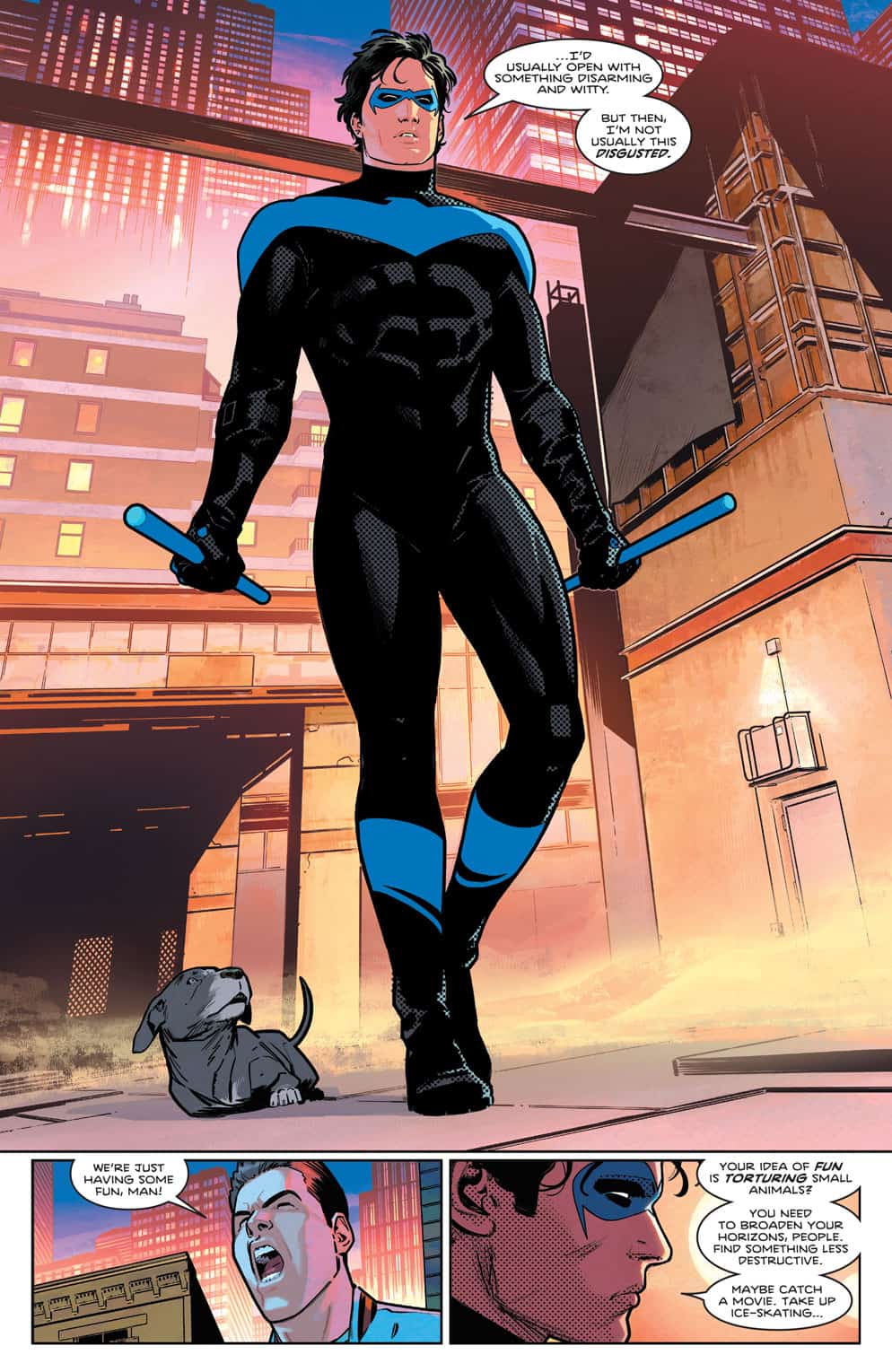 Judging by the Ric Grayson era, it's evident that the previous higher-ups at DC didn't like the original Boy Wonder one single bit. It was easily one of the worst runs in the character's history, saved only by writer Dan Jurgens trying to make lemonade from the urine he inherited. Instead of building on the solid years of him as Batman and Agent 37, it turned him the least-interesting character of the Bat Family stuck in a Days of Our Lives storyline.
Now, as DC's latest mini-reboot hits full steam ahead, Taylor and Redondo are getting back to basics and uncovering what truly makes Nightwing, well, Nightwing? Their first issue, Nightwing #78, together already does three things right.
One, it brings back Barbara Gordon.
Two, the villainous Blockbuster returns as well.
And three, Nightwing gets a dog (you can never go wrong with that).
More importantly, Nightwing #78 captures the essence of the hero. From the quippy dialogue to the sprawling action sequences, you feel like you're reading a story about Dick. Ever since he retired the Robin outfit, Nightwing slowly transformed himself into DC's version of Spider-Man—and that's actually a good thing. Even if he grew up under Batman's wing, he never let the darkness consume him, becoming a shining light in Gotham City and now Blüdhaven.
This is emphasised in a special scene in the issue where Dick Grayson reads a letter from the now-deceased Alfred, and it's confirmed how the former butler saw Dick as one of the greatest heroes and also a wonderful human being. It's touching, emotional, and stirring, as Alfred's words embody everything that the Dick and Nightwing mean to the comic book industry. And honestly, that's something which has been lacking in the book for quite some time now.
It's a moment that brings Nightwing back into the DC Universe and elevates his status among the pantheon of superheroes. He's been out in the wilderness for far too long, but the door has opened for him again.
Much like when Bruce Wayne took in the youngest member of the Flying Grayson, Taylor and Redondo have saved the character from total obscurity in one single issue, Nightwing #78. Nightwing is truly back and here's hoping that he'll be allowed to soar to even greater heights.