DC Comics couldn't have imagined the storm it would have on its hands with The New York Times leaking the events of Batman #50. Fans were outraged, feeling as if the build-up of the past 49 issues was all for nothing. Retailers showed their disdain, too, as they publicly bemoaned DC's decision and how it impacted their sales.
To be fair, it was a pretty stupid idea to allow such a leak mere days before the issue's release. As predicted, the internet overreacted and made up its mind before all the facts (and the actual issue) were available. We shouldn't have expected anything less, though, so DC will have to go back to the drawing board and discuss this "intriguing" sales strategy.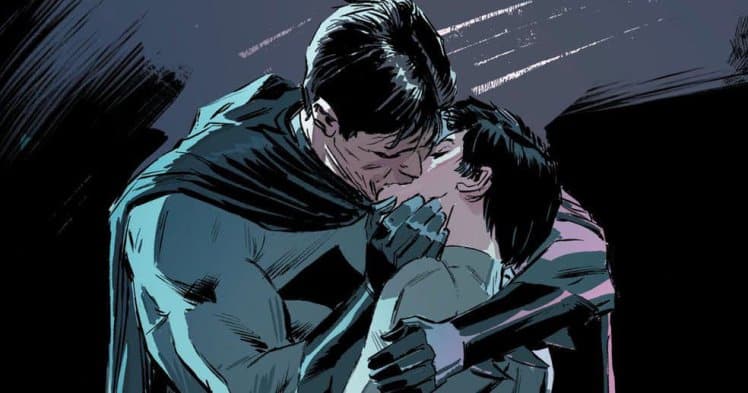 Now, to the events of Batman #50. I, for one, was one of the biggest sceptics of the Bat-Cat wedding, yet found myself rooting for the two lovebirds over the past few months. Was I disappointed that the wedding didn't happen? Of course – but in the best way possible.
Remember how Game of Throne's "The Red Wedding" came out of nowhere and kicked you in the nuts? That's exactly how I felt reading this issue. It's an emotional journey that'll have you throwing the book across the room, only to pick it up and praise Tom King for making you feel something so real about two fictional characters. He brought a humanity to Bruce Wayne and Selina Kyle, which didn't rely on a cheap death.
King executed the runaway bride in a marvellous way – still leaving room for something further down the line. Plus, that final panel of the issue paints an intriguing picture of what's to come and how Selina Kyle's decision might've been influenced by other forces. If anything, it leaves you excited for what's to come.
Im pissed about things and excited about other things. I have no idea how to comment on anything without spoiling everything.

Batman 50 is still out Wednesday. I'm incredibly proud of the issue; I hope you pick it up. You have questions; the answers are there.

Art by @JimLee. pic.twitter.com/odnbbVW9YC

— Tom King (@TomKingTK) July 1, 2018
Ultimately, King is as upset as the rest of us that Batman #50's events leaked. He doesn't deserve your vitriol for it – DC does. At the same time, he pulled off a narrative tour de force here, which is being misjudged because of the leak. Yes, the rug was pulled out from under us, but do you really want predictable stories? The strongest rewards are often from the tales where the characters have suffered the most.
Don't be a troll about it. Give Batman #50 a chance and send your disappointment about the leak to DC Comics – not King.