For his latest death-defying action stunt, 58-year-old Mission Impossible actor Tom Cruise returned to the cinema to watch Christopher Nolan's Tenet on the big screen. Of course, he chronicled the entire experience in a video shared on Twitter.
Big Movie. Big Screen. Loved it. pic.twitter.com/DrAY5tRg5P

— Tom Cruise (@TomCruise) August 25, 2020
The above clip begins with the Top Gun star in the backseat of a car waving to fans as he is escorted to a cinema. But even though he is wearing a mask, the star is still spotted by fans.
The clip then cuts to Tom Cruise entering the cinema, excited to watch Tenet on the big screen.
We then get a few shots of the audience and Cruise applauding – which shows that the venue is actually quite fully booked.
"Great to be back in a movie theatre everybody," he says as the screening completes.
While a lot of cinemas across the world closed during the lockdown in an attempt to slow the spread of the coronavirus, many theatres have started opening again. South Africa's own Ster-Kinekor and Nu Metro will open their doors this Friday, with both screening Tenet too.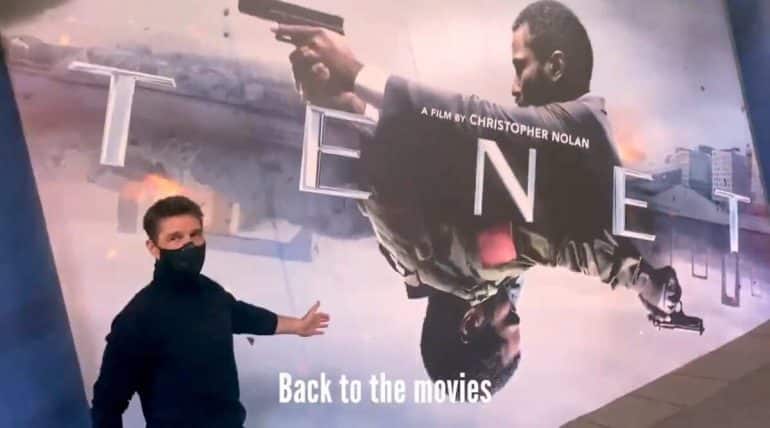 In the last few months, cinema chains have suffered massive financial losses. Tom Cruise is just one of many actors who are showing support for the local theatres.
Of course, as expected, the news and the video was met with a lot of varied opinions:
No way I'd go inside a cinema with a mask on my face – I can't breathe in those places even without a germ-spreading piece of cloth over my breathing apparatus! Sorry. You lost me on that one. How could it be in any way enjoyable. Glad you liked it though.

— Lyn Smith #HandsOffOurNHS (@fantasticmusic) August 25, 2020
Glad you enjoyed the movie @TomCruise but both my husband and I have chronic health problems and we cannot take a chance like sitting inside a movie theater or a restaurant😢and I love the movies too💯but I love my life with my husband more🥰#WaitingForTheVaccine 💉🦠💉

— ur1bro 💉🏳️‍🌈💉🇺🇸💉🏳️‍⚧️💉 (@ur1bro) August 25, 2020
Fantastic and wonderful to see you using a safe mode of public transport in London.
Thanks for your support of London Taxis.#safetaxis #TravelSafelyThisSummer pic.twitter.com/GMVN5pAC3c

— LondonTaxiPR (@londontaxi_pr) August 25, 2020
Tom Cruise in his head: "This might just be my most dangerous stunt yet." pic.twitter.com/0nibAgPiRN

— Robert Daniels (@812filmreviews) August 25, 2020
Will you be returning to the cinema to see Tenet this week?
https://www.youtube.com/watch?v=–0DGrm10ew