Tom Clancy's Jack Ryan is a redundant show with a redundant premise. It was at the very least redundant since 2004, when Team America, World Police, came out, and turned the set-up into farce, and it has been rendered even more redundant since then by an absolute slew of television shows that pretty much do the exact same thing as it tries to do here. In this Year of Our Lord Anno Domini Two Thousand and Eighteen, it is truly not necessary to run this gamut again, and do it so bold-facedly straight.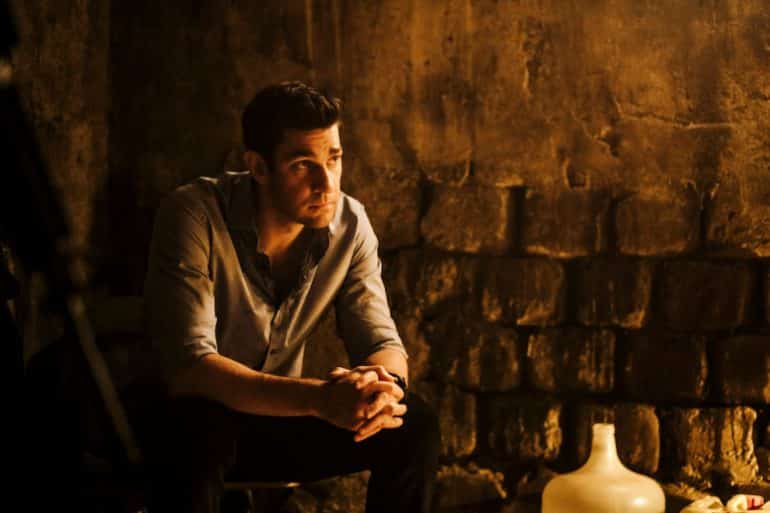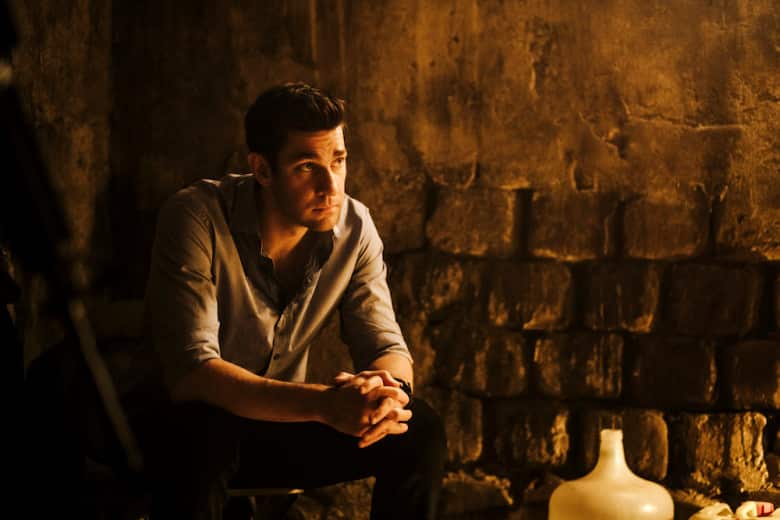 Pull the pieces out of the bag and put them on the board so we can start this game. We have a White Everyman Hero. We have a Love Interest who admires him generically. We have a US Intelligence Agency that he works at. We have a Boss who yells at him. Who is America angry at right now more? Russians or Muslims? Okay, the bad guy is a Syrian Extremist. Let's save the Russians for Season 2.
Let's look at Jack Ryan very quickly as a character. He is an Everyman to the point of being nothing. James Bond and John McClane were meant to be somewhat generic badasses too, but at the least they have some charm and some tropes that are linked with them so that we always recognise them as being the same character. Jack Ryan has been played by several different actors across different media, and while those performances were all passable, there was nothing to connect them to each other, and no thread to tie them into one idea of a character we can have as a culture. He may as well be called John Q. American, and be done with it. He represents everything, and therefore nothing.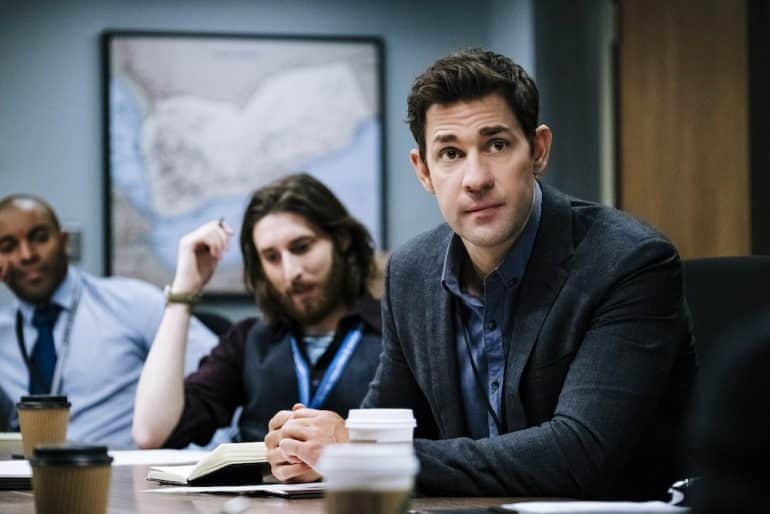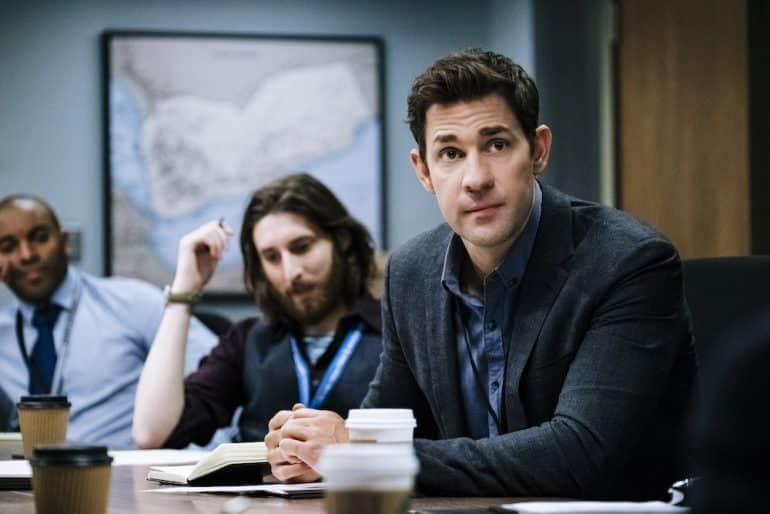 In this instance, he is played by John Krasinski, fresh off his fame from A Quiet Place, but while he does a serviceable job here, he doesn't really add anything much new to the role, aside from the fact that we can buy him more easily being an analyst as well as a spy. He has a generic, box issue Tortured Past, and he has the kind of relationship with women that makes you feel slightly uneasy after a while.
The series mostly cuts between Jack trying to figure out what is being done by series villain Suleiman, and with Suleiman's wife, who is concerned about his secretive, extremist behaviour. I don't want to spoil too much of the 8-episode arc, but naturally, Jack will swoop in to save her from her evil Islamist terrorist husband, in a way that feels more like a political cartoon than a real show with nuance.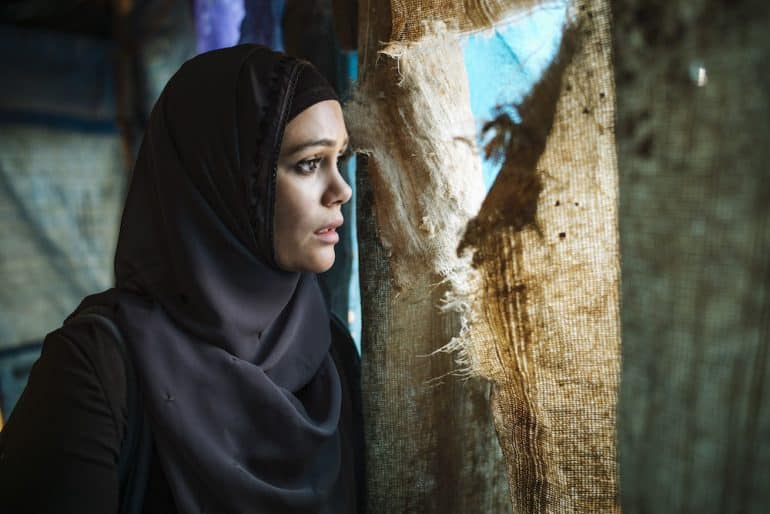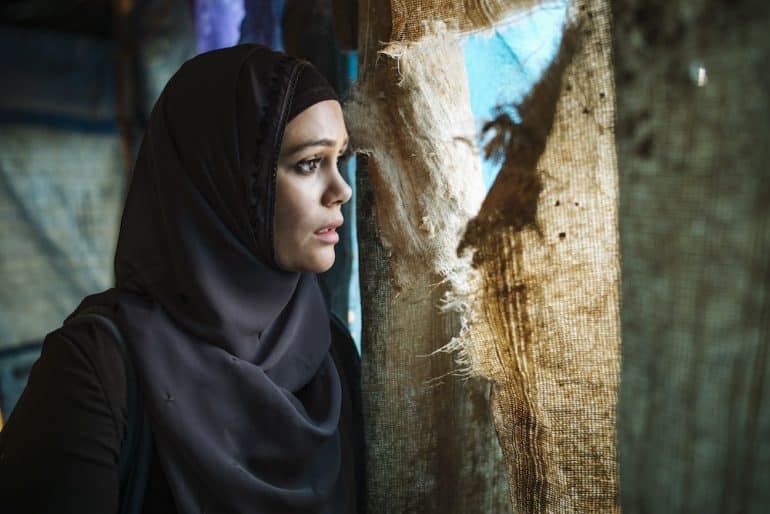 This is a world where all American intervention in other countries is justified, and where acts of violence are always acceptable in ensuring American goals are met, which are always some version of Disney-Land Democracy and Freedom (with Fries and Apple Pie on the side). The villains are villainous and our heroes are noble.
Tom Clancy's Jack Ryan feels like a multi-episode expansion of those memes that go around, where a Bald Eagle will land on an American Flag while fireworks go off in the background. It has no nuance, like Homeland or The Americans had as a series, and it has no flair, like Tom Cruise brings in the Mission: Impossible movies. As a series, it simply Is. It exists.
There have been so many TV shows and movies covering the War on Terror in the past decade and a half, and if you have nothing new to bring to the table, then why did you even bother? You've just wasted my time, and I'll never forgive you.
Although, that'll probably not matter. I've already purged my internal mental PVR to make space for better knowledge than the memory of Tom Clancy's Jack Ryan. If it ever got released on DVD or Blu-Ray, I have a quote for the box cover: "The best TV show to leave running in the background while you doze off, if there's no tennis or golf on that day."