Each Ghost Recon title has felt like an evolution of what came before – not always for the better, but an evolution nonetheless. Ghost Recon: Breakpoint breaks this cycle by doing very little different, new, or exciting, and ends up treading water and going nowhere in particular.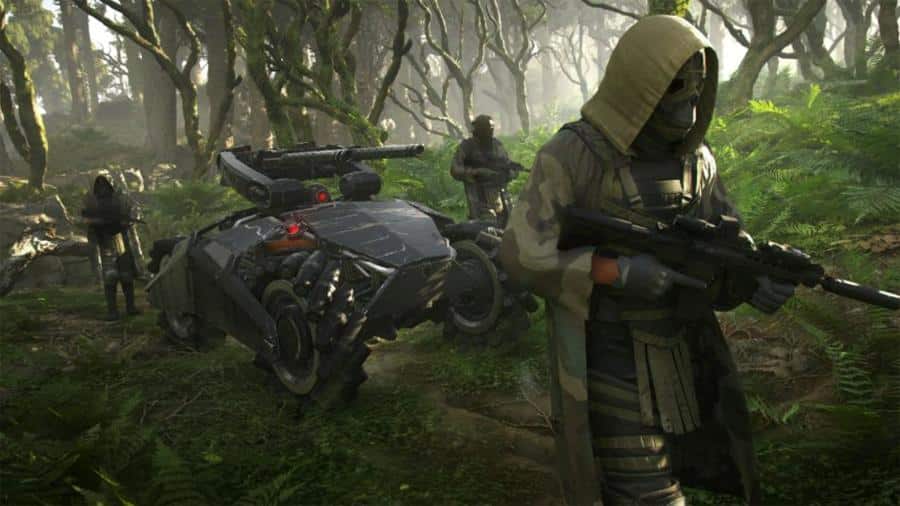 Ghost Recon: Breakpoint follows on from 2017's Wildlands, the series' first excursion into a seamless open-world experience. While ambitious, that title was not without its flaws, and Breakpoint was marketed as an opportunity to correct many of those, creating what some might have hoped would be the perfect tactical squad shooter. However, people hoping for that result would be disappointed. Ghost Recon: Breakpoint is almost a textbook case in being fine but forgettable.
You once again play as special forces squad captain Nomad, in the very near future. You are the leader of an elite group of spec ops called the Ghosts. You are called in to investigate Auroa, a techno-centric libertarian utopia. En route, your helicopters are taken out by a drone strike, and the Ghosts are scattered, wounded and killed. As Nomad, you must investigate what is happening on the island, fight back against the private military on the island, and take on the Wolves, an elite enemy squadron led by former brother in arms, Cole D. Walker (played by Jon Bernthal and very much hyped in marketing material). The story is…okay? Walker is probably the most interesting part, which was intentional, but I didn't care about much else. There is an interesting aspect where you are investigating different mysterious about what is happening on the island, and you collect clues through dialogue to do so. I found this a nice gimmick at least for questing.
Ghost Recon: Breakpoint is definitely more of an experience than a story-driven campaign. Its one of these games-as-a-service beasts, where the unholy union of DLC, drip-fed mission expansions, gear scores, and a cash shop combine to create a game which is calculated to try and milk as much time and money out of consumers as possible before the next title is released. This kind of game design is sustainable, but the core game itself needs to be good enough, and in the case of Ghost Recon: Breakpoint, I don't think it is. The game takes a little bit of everything from other games, especially Ubisoft games, but fails to innovate or do anything to stand out from the crowd.
For instance, the world of Auroa is both diverse and beautiful, with lots of terrain types which look gorgeous in movement on a high-end PC. However, it is not nearly as interesting a world like New York or DC in the Division games, nor is it as compelling as the alien worlds of Destiny. There is a gear system which is based on total gear scores, encouraging you to "level up" using the gear and to prepare for raids and gating missions. Personally, I hate this form of artificial control in a realistic-aesthetic game, but one small mercy is that a headshot will still always kill an enemy with an exposed head if you are unnoticed at the time. Compare this to Borderlands, where the cartoony aesthetic and style makes weapon numbers much more palatable, plus you don't have a total "gear score", only weapons which are clearly more explosive than others. Putting on a hat in Ghost Recon: Breakpoint and somehow getting better at combat is a weird feature designed primarily to artificially control progression.
What Ghost Recon: Breakpoint does have is a lot of options, especially in the menus. You can customize, upgrade, and swap out nearly every element in a gun or with regards to your appearance. This is good, as the character creation menu is extremely limited, and you'll want to find out how to make your Nomad stand out from the crowd. There are multiple mission types which you can track at any time, ranging from main quests, side quests, investigations, hunts for new weapons or accessories, PvP missions, to missions for different NPC organizations which are repeatable, encouraging you to always have access to missions even if you've finished everything else. What I will give the game credit for is the range of accessibility options for hearing, vision and movement impaired gamers, which is well-overdue in major game releases and a nice touch.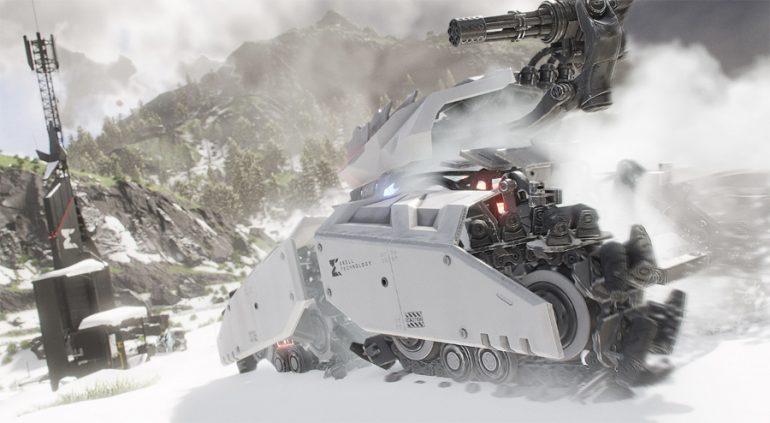 Other gameplay elements include a level up system, which grants you more skill points, which are then assigned to unlock more active or passive abilities. You will be playing as one of four classes at any point in time and can swap between them after unlocking them. These four classes are essentially: Assault weapons guy, Sniper, Healer, and Stealth Expert. There are promises of more classes being released in future content. The skills have a wide range and allow you to focus on which strategies you prefer using in combat the most, whether that be sneaky stealthing, drone weaponry creating surgical strikes or an all-guns-blazing assault.
There are a few more survival elements, but nothing terribly intense. Your character will limp realistically if wounded, until healed, and relies on water occasionally to recover their stamina. When lying down, you can camouflage yourself with dirt on the ground for a fairly cool Solid Snake moment. Your checkpoints are bivouacs, mobile military shelters from which you can choose one buff at a time before venturing out again. It feels like there were more intense survival elements planned, but those were cut until we only had these few limp ones left in return.
There are a few more positives to get through before I explain why this doesn't all really come together – One significant improvement over the previous title is with regards to vehicles – in Wildlands, vehicle movement was very strange and disconcerting, and it has been tightened up here.
There is a central hub area from which you can meet other human players for co-op, accept quests, buy and sell weaponry, and so on. It reminds me a lot of the Destiny hub areas; almost exactly the same in fact. The exploration mode is selectable, brought in almost exactly from Assassin's Creed Odyssey, where you must use landmarks and directions to figure out where quests are. If you don't like that approach, you can turn on the traditional quest markers, but I found it a fairly engaging mode here.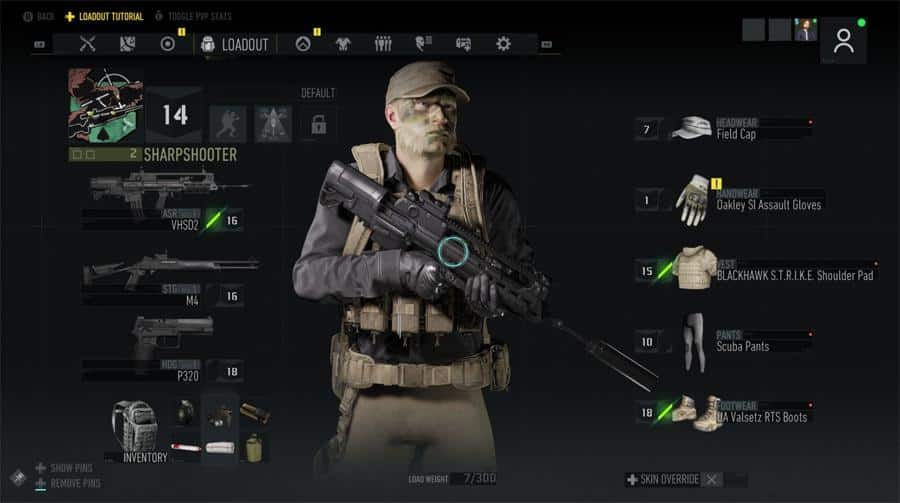 So far so good right? Well, let me explain why I won't be going back to Ghost Recon: Breakpoint any time soon again. With all of these core mechanics in place, your job in most missions is basically to go to areas on the map and shoot people; for various reasons, but to shoot them nonetheless. The first problem with this is that the enemy AI is quite stupid, easily trickable and murderable, making them feel like robots more than human adversaries. All the difficulty modes seem to do is make them kill you faster if sighted, but their own stupidity is a major distraction in a tactical shooter. Secondly, you have no AI companions, meaning there are no actual squad commands, beyond simply asking any human player in your team to do what you want them to. I've heard AI squad members might be added later, but at the time of my playing, they were not there. Thirdly, the map, while beautiful, is boring – the world doesn't feel real or lived in as a real place. It feels like a generic sandbox, ala Just Cause, but while that series gives you enough toys to make it more like a playground, Ghost Recon: Breakpoint doesn't have any of those, and it feels like you're trudging around the Land of Copy-Paste, where assets were developed once and placed randomly afterwards without any real care. There are random enemy checkpoints literally everywhere for no reason, and they accomplish nothing. You will sometimes see random buildings in the middle of the jungle for no reasons. It's both sloppy and uninspired. Furthermore, while the game world looks good, in terms of terrain, the facial animations in talking sections look very uncanny valley-ish, as though the modelling budget ran out halfway through. The spoken dialogue also sounds weird, as though it was recorded in a stop-start manner by amateur VAs.
What this all means is that combat feels boring, and exploring the world feels boring, at best. As this is the primary gameplay loop, it means this game is largely boring, past the initial stages of thrilling new-gameness feelings. Sure, it's fun with friends, but most things are fun with friends, and there are plenty of games which are much more fun for less effort or time investment needed.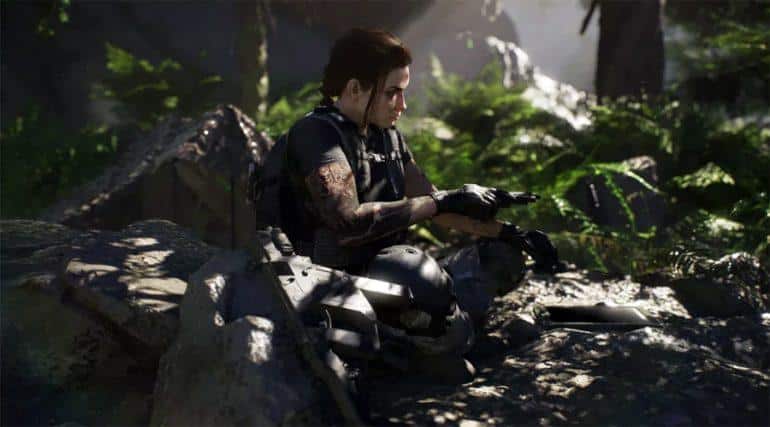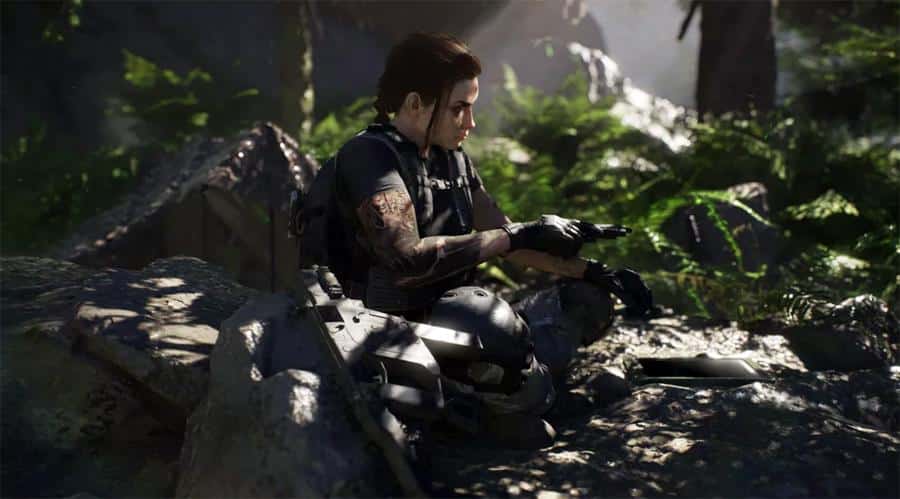 Ghost Recon: Breakpoint is a Jack-of-all-Trades, but a master of not really anything. It's a great example of a sandbox game and a games-as-a-service looty-shooty title, but that's all it is – a textbook example, with all originality and diverse thinking, filed off to create a homogenous Skinner box, where you as the lab rat are encouraged to run around making the numbers get bigger. And, in fairness, lots of games do this, but they at least have enough unique selling points to justify the existence of the more exploitative elements. Ghost Recon: Breakpoint has no justification for why you should be playing it rather than The Division or Destiny or even Borderlands. All of those titles have some reason why you should play each of them, but once you have played those, you would have no reason at all to try Ghost Recon: Breakpoint. It is better than Wildlands, but not by much, and not by enough. There is an extensive future plan for content releases with this title, over the next year or so, but I don't really care anymore. If my brain had a finite amount of information, Ghost Recon: Breakpoint memories would be the first to go, as they really just take up space and do nothing for me, either good or bad. As a game, it simply is. And that's not good enough for something with this kind of budget behind it.
The Review
Ghost Recon: Breakpoint
Ghost Recon: Breakpoint tries a lot of things but unfortunately fail at most of them.
PROS
Beautiful, diverse terrain
New survival features
Better vehicle controls
CONS
Doesn't do anything new or interesting
Uninspired combat areas
Combat is not challenging or fun
Review Breakdown
Storyline

0%

Gameplay

0%

Graphics

0%

Replay Value

0%

Sound and Music

0%