We were invited to take part in the private beta for Ghost Recon: Breakpoint and got to serious grips with a lot of the gameplay and a few bits of the storyline this past weekend. How does this newest entry in the eternally continuous Ghost Recon stack up?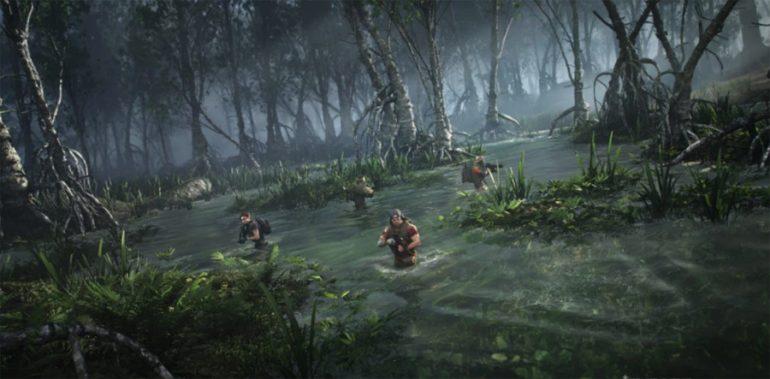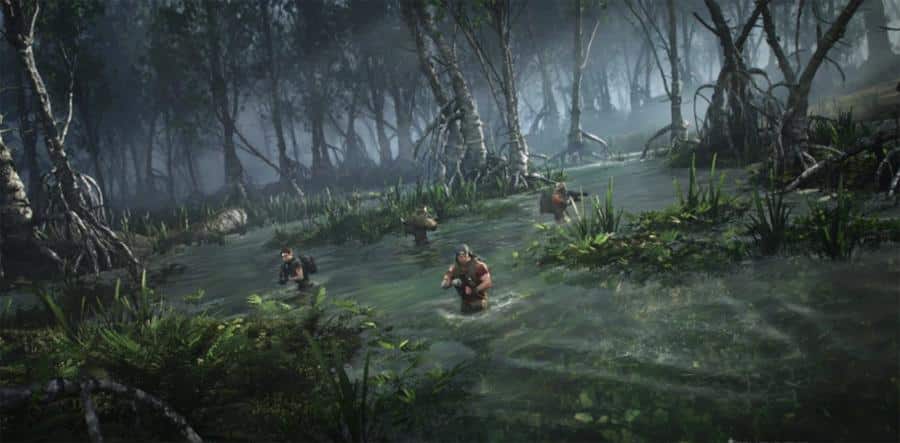 As this is a preview of Ghost Recon: Breakpoint, there won't be much of a story discussion taking place. Rather, this will be a collection of my first impressions about the title and where I think each of its strengths and weaknesses will be, before concluding with whether it's succeeded in getting me hyped for the October 2019 release. For clarity, I played the PC version.
The setup can be simplified – you are an elite mercenary known as Nomad, part of a team of Ghost operatives, sent to the fictional libertarian tropical island of Auroa to investigate some shady dealings, where soon enough, you and your entire squad gets shot down by evil drones and scattered across the island. An antagonist is presented in the form of the Punisher, Jon Bernthal, here playing an ex-Ghost and evil mercenary leader type.
We got to play the first two story missions, a few side quests, and had access to three zones to explore. The first thing that struck me about this game was the absolutely mind-staggering amount of issues to manage which are thrown at you early on – it's a micro-manager's dream.
The different menus available for gun customisation, gear and equipment, quests of every kind, levelling up classes, and skill upgrades left me slightly short of breath. I'm never one to criticise a game for having more content rather than less, but part of me did wonder how much of this was necessary. I'm glad it's there, and that people can, in fact, customise each and every part of their weapon to be entirely unique, but I quickly found what I decided was important and left the rest.
The gameplay in Ghost Recon: Breakpoint is classic third-person format, running around in an open world, switching to first-person when you aim down sights. I quite like the juxtaposition of the two systems, but if you want to stick with third-person throughout, you can change to that. You run and shoot, but there is a strong focus on tactical fighting and expert positioning – you will die quite quickly if you just charge in.
You have a drone which you can deploy to scout out areas before engaging and can camouflage yourself and blend into terrain if you're feeling snipey. You have a variety of tools, gadgets and support weapons you can use to your advantage too, like targeting attack drones and fancy grenades.
If you get injured, you react quite seriously if it was a big wound, requiring that you stop and give yourself some assistance before moving on. You can pick up and drag bodies around like Solid Snake if you want to get your Metal Gear on. I found the A.I. to be quite satisfactory, as they would investigate noises and position themselves quite effectively.
Once you reach an early checkpoint, you can play with up to three other human players, which adds a nice tactical element, but can also survive if you go it alone. It's not prescriptive either way. In the main hub area, you can see all the other human players running around, and it can feel quite social.
Regarding quests, the game advises you to choose the exploration mode, where you receive a few clues and find where to go by looking at the map. If you don't like that, you can turn on a mode where it just points you where you need to go, but I quite liked the exploration mode and I think it adds a lot of immersive feeling to the experience. You can have up to three quests added to the screen at a time.
Aside from main quests and side quests, you also have quests to locate new weapons and weapon attachments, and as you travel around the world, you will come across intel items which can give you clues to where other items are hidden. A PvP mode contributes nicely to the PvE questing but feels like something you do to take a break rather than an end in and of itself. I got the feeling that there was a heck of a lot of content when it came to questing, and you can in fact do that great Skyrim thing where you just wander around the map aimlessly and come across interesting events by chance.
The levelling system is expansive too, where you get skill points that you can use to unlock different passive and selectable perks, all separated by type. Your main gimmick is that you can select one of four classes (which you can switch between once unlocke). Basically, it's a Shooty, Stealthy, Snipey, and Healy class that you can select. Each one is a specialist in a different weapon type, except for the Healer who has more utility in a group for reviving allies. Each class as a unique active ability, like a powerful grenade or drone. I like that you aren't bound to one and can switch between on the fly outside of combat, and the developers say more classes will be added in later too.
The gear system is probably where I have my most hesitancy with this game – you see dear reader, the gear system has got levels. In many ways, it's like a light version of The Division now. You have an overall gear number based on your aggregate, and while enemies don't have numbers above their head, they do have a skull if you are too under-levelled to face them.
I personally really don't like this approach, as I want my bullet to do the same thing to a human regardless of how powerful my hat is. While it's not as intense as The Division, the influence is clear, and it's not quite for me. Expert to spend a fair amount of time comparing weapons for minor stats before equipping one, or seeing if your new gloves are better than the old ones.
I think I would also be slightly less irritated with it if one other problem was fixed – it takes an absolute geological age to open and search crates or interact with items. While you can walk over the loot that enemies drop, the interact key requires that you press and hold it for a couple of seconds every time before your character leisurely does whatever you wanted, and I found it very irritating after a time.
If you need to pick up loot a lot and search containers, it should be a quite double tap of a key stroke so that you can. Make it not work inside of combat rather than so slow all the time, that's my opinion.
The setting of the game looks attractive but not mindblowing. It's a tropical island, with a mixture of low and high tech. I struggled a lot with pop-in textures during the beta, and I experienced a lot of simple geometry on the floor – instead of beautiful and detailed forest floors, there were flat rectangles. I'll hold off on final judgment until I see the finished version, but the most bugs were in regards to the graphics.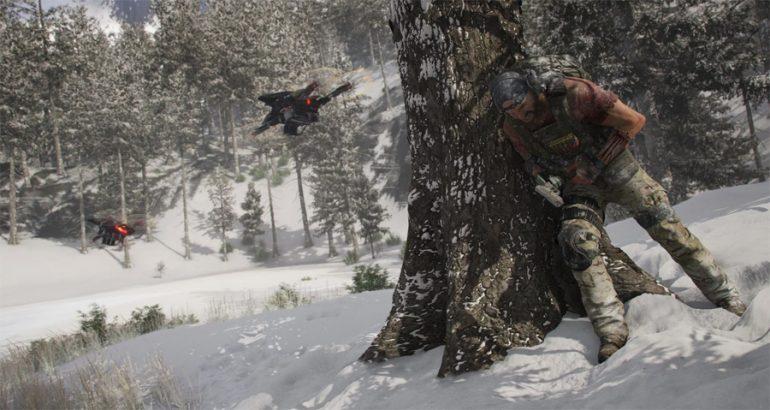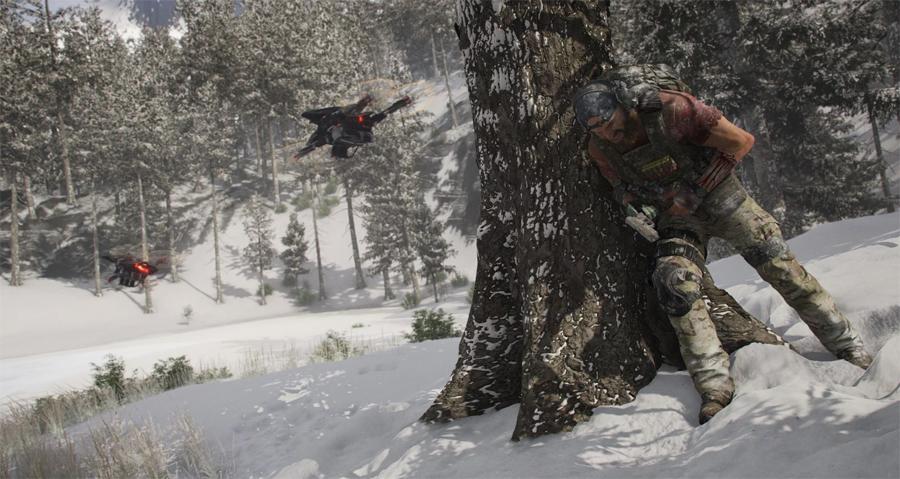 One final point I will offer in the game's favour is the huge consideration it has made for accessibility options. There is any manner of options to choose from to assist those with visual or auditory problems, and that kind of consideration is appreciated in this day and age. The rest of the options themselves are quite robust, allowing a large amount of customization for your personal preferences.
At the moment, I find Ghost Recon: Breakpoint a fun experience with a huge amount of content and a good level of exploration and tactical play available. I am concerned about the gear system, and a few quality of life gameplay things.