It's finally here. After numerous delays, the TMNT: The Last Ronin #1 comic by Kevin Eastman, Peter Laird, Tom Waltz, Esau Escorza, Isaac Escorza, and Luis Antonio Delgado has arrived.
But does it deliver and actually reveal the identity of the Last Ronin?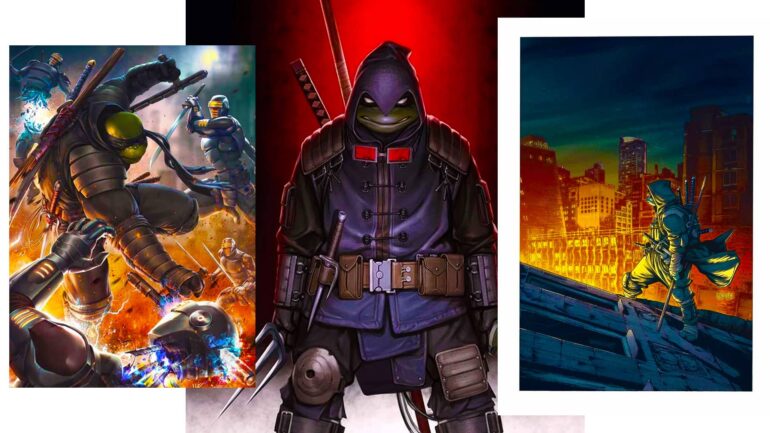 Fortress of Solitude's Sergio Pereira and Loïs Qutob dive deep into the first issue of the Teenage Mutant Ninja Turtles: The Last Ronin comic, including all the talking points and major spoilers.
Imagined by Eastman and Laird back in the '80s, this story follows the sole remaining Turtle who has lost everything and is now a lone warrior. Set in a dystopian future and things look very bleak – think of Old Man Logan – the hero needs to avenge his family and save his city from the evil Foot Clan.
The official synopsis reads:
It's the TMNT event of 2020!

Springing from the minds of TMNT co-creators Kevin Eastman and Peter Laird comes an epic like you've never seen before! In a future NYC far different than the one we know today, a lone surviving Turtle goes on a seemingly hopeless mission to obtain justice for his fallen family and friends.

Kinetic layouts from Eastman, moody inks from Andy Kuhn and a thrilling script full of surprises from longtime TMNT scribe Tom Waltz all combine to make this one of the most memorable TMNT stories you will ever read! This is a perennial TMNT tale that can't be missed!
Listen to the official podcast below:
Tell us, have you read TMNT: The Last Ronin #1 yet? And what did you think of it? Let us know in the comments section!