WARNING: The following article contains minor spoilers for Titans.
After all the hype over the past 12 months, the DC Universe streaming app is finally here – and with it, its first original production, Titans.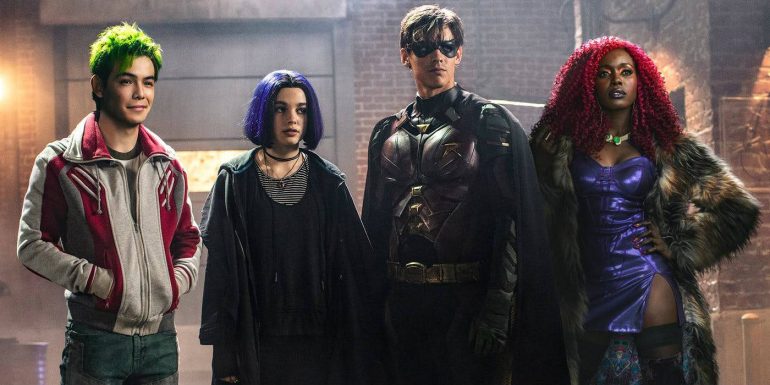 In the lead-up to its debut, there's been a lot of controversy about the show's violence and infamous "F**k Batman" line. Many detractors complained about its edginess and DC's doubling down on darker superhero material.
The simple fact is this: The MCU isn't the be all and end all of everything comic book-related. Yes, it's a proven formula that works, but there's enough room for all sorts of superhero programming – including darker ones. Heck, just look at Marvel's Netflix series as perfect examples of how it can work and exist in its own vacuum. If you want happy-go-lucky DC shows, The CW has you covered.
Interestingly, Titans isn't nearly as violent or obscene as some people anticipated. Remember how everyone was freaking out about Robin using guns and killing thugs? Well, DC gotcha. It was all clever editing in the trailer. While the Boy Wonder brings the pain to the criminals, he never crosses the line.
That isn't to say that there aren't a few deaths in the show, because there are. Raven shows the darkness in her, while Starfire also displays what happens when you cross her. Even so, these actions aren't inexplicable. They make sense in the context of the story, and you'll understand better once you watch it.
In the premiere titled "Titans", the focus is on Dick Grayson, Raven, and Starfire. Undoubtedly, Raven is the central point of the storyline right now and will bring the team together in the future. Her gift – or curse – is what sets off the series of events, and she seeks out Grayson's assistance. At the same time, we get insight into Grayson's new life as a detective in Detroit after his split with Batman. There's still a lot more to explore, but it lays down a good basis of Grayson's inevitable transformation into Nightwing. Starfire is a bit of a conundrum here, as she struggles to remember her memories and embarks on a quest to find out more about her "forgotten" life.
From a structural point-of-view, the series introduces these characters in a fluid way. While team-up series always run the danger of stuffing too many characters into an episode, Titans avoided this by focusing only on three of them. In fact, Beast Boy only made an appearance at the end of the episode, while Hawk and Dove were entirely absent.
The story grips you from the get-go as well. There are a few narrative threads that need to be unravelled and you'll want to tune in to see what happens next. Raven's arc, in particular, looks to be like something out of a horror movie as she has numerous people after her, and you know things will take a turn for the worse at some point.
Look, this isn't a beat-for-beat reimagining of Marv Wolfman and George Pérez's New Teen Titans; it takes influence from the source material but introduces its own twists and turns. While too much talk has centred on the series' violence and F-bombs, it's not as gratuitous as you'd think. Even looking at it now, it could easily be cut to a PG-13 without impacting the storyline in the slightest.
There will be many people eating their words about Titans, that's for sure. It's something different, promising, and the premiere works in establishing this new universe. It leaves you pondering about a few of the mysteries it introduces and wondering what's next. Isn't that the purpose of any good premiere?