As we continue to have loadshedding as part of our daily lives, more solutions are being presented to assist in easing some of the pain from outages. One of the more popular categories for external power options is the use of UPS devices. With varying battery options, UPS units provide an affordable option to keep the basics powered on for short periods, including your WiFi router and laptop. One such device, the Elecstor 100W 24,000mAh 75WH Mini UPS, offers excellent value for consumers on a budget.
RELATED: Gizzu 100W Mini DC 46Wh UPS Review – For Those On A Budget
The Elecstor label forms part of the Elecstor brand, which offers various power solutions for consumers. These range from the more powerful Portable Power Stations, Rechargeable Light Bulbs and a range of UPS units. With varying options available, the Elecstor Eco Mini UPS range offers the most value to consumers looking to power through their allotted two-hour loadshedding schedule.
Build and Design
The Elecstor Mini range features a relatively basic design, as with many other modern UPS units. It has a simple rectangular shape with a matte black finish. Unlike many other UPS units, the unit is relatively wide and flat. Its build is similar to the VCRs of late.
In terms of the build, it features a solid metal casing. Many other units have a predominantly plastic build, but the Elecstor range offers a good mix of materials. The top casing has a metallic casing, with the front, rear and sides featuring a plastic approach. As a result, its build is rugged enough to withstand a few shallow falls. However, once you've configured and positioned the unit, there won't be much in the way of needing to move it around after that.
There are several ports available on the UPS. On the front are three USB ports, two of which are the standard Type-A and the third is Type-C. The front face also has an LED display on the right-hand side, which displays the current power draw and remaining battery. The battery level is displayed in four bars, similar to your smartphone. Further to the right is a large blue power button.
The rear features most of the DC port options. There are 11 DC ports, with various options depending on your device type. Each of these is listed in the Specifications section below. Given the number of supported ports that can be used concurrently, the unit utilises a fan to keep temperatures under control.
Overall, the design and build are reasonably straightforward. It's not the most elegant of designs but is small enough to be tucked away if you're not keen on having it visible.
Elecstor 100W 24,000mAh 75WH Mini UPS Specifications
The unit has many specifications, especially given its 11 DC port outputs on the rear.
Starting with these 11 ports, these include:
1x 5V
1x 9V (with 12V toggle)
4x 12V 3A
5x 12V 8A
The list is extensive enough to support most devices around the standard household, including your WiFi router, security cameras and even your laptop.
With its three USB ports, it features two 5V 2A Type-A ports, as well as a single 5V 3A Type-C port.
For its input, it utilises a 100-240V AC input. This can be a standard kettle plug into the wall socket to simplify things. I've seen many other UPS units that also require DC input, which adds an unnecessary complication in setup, requiring an adapter and two-pin plug.
Speaking of which, the unit takes around three hours to recharge from complete depletion fully. However, depending on the load, it can power your list of devices for over five hours at a time. More on that later.
The Elecstor 100W 24,000mAh 75WH Mini UPS utilises a LiFePO4 battery with a 24,000mAh capacity. Additionally, it has a power output of 100W, which is perfect for most low-power devices. The list of generic devices includes smartphones, tablets, laptops, LED lights, routers, CTV cameras and even office phones.
It has a total weight of 1,6KG. This is a reasonable overall weight, which isn't all that light in comparison, but also not too heavy at the same time.
Charging Period: 3-4 Hours
RELATED: EcoFlow DELTA 2 Brings Extended Gaming During Loadshedding
Elecstor 100W 24,000mAh 75WH Mini UPS Performance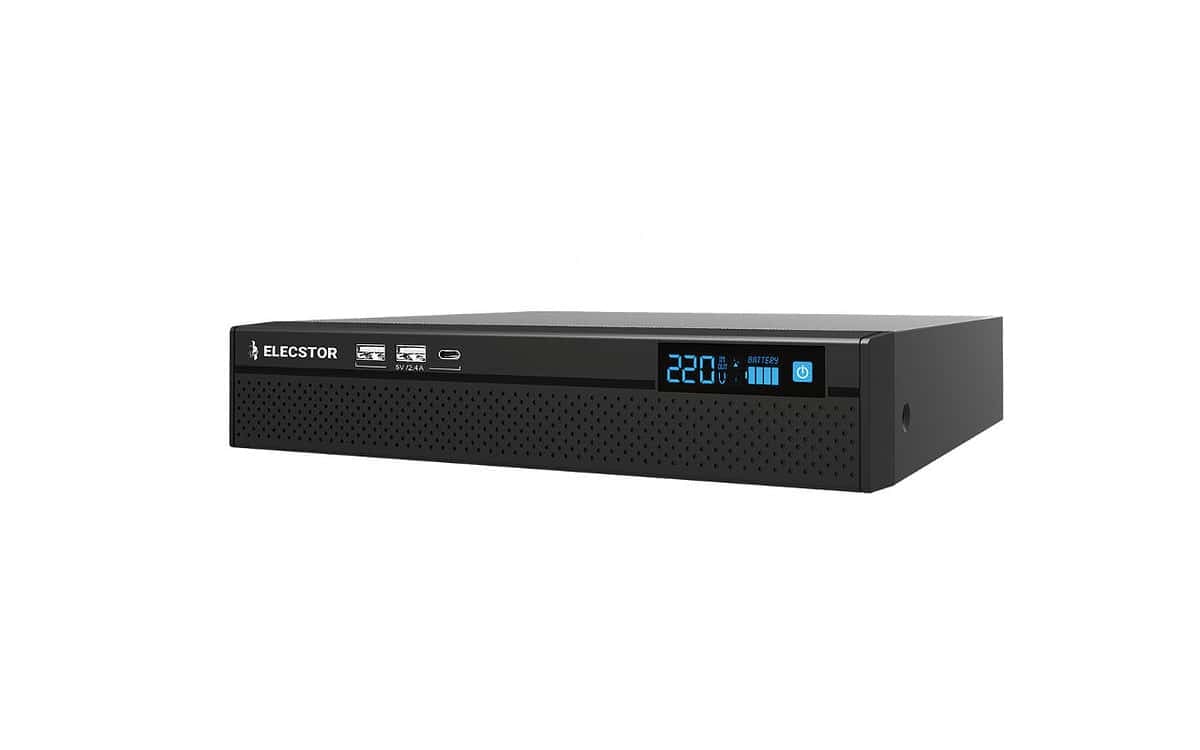 With the current spate of loadshedding, it wasn't all that difficult to put the UPS through its paces. That said, the unit could easily power through each slot during the conventional two to two and a half hours of scheduled loadshedding.
I simply ran the WiFi router to test for the first few days. However, drawing less than 10W of power, the Elecstor 100W Mini UPS can power the router for over eight hours. Switching things up, I added smartphone charges, USB lighting and more to the list of ports. It again powered through each loadshedding slot with ease.
What's great about the unit is that powering the device you require is not all that complicated. Simply match the required voltage and Amp, and you're ready. Although we never reached Stage 6 during the review period, the testing results confirmed that it would be sufficient to handle over four hours of loadshedding, even with the list of devices I had connected.
Having only reached the 50% battery level on a few occasions, recharge took less than two hours. This means that even on the heaviest loadshedding, there will be sufficient time to recharge and go again.
RELATED: Gizzu 100W Mini DC 46Wh UPS Review – For Those On A Budget
Is it Worth Buying the Elecstor 100W 24,000mAh 75WH Mini UPS?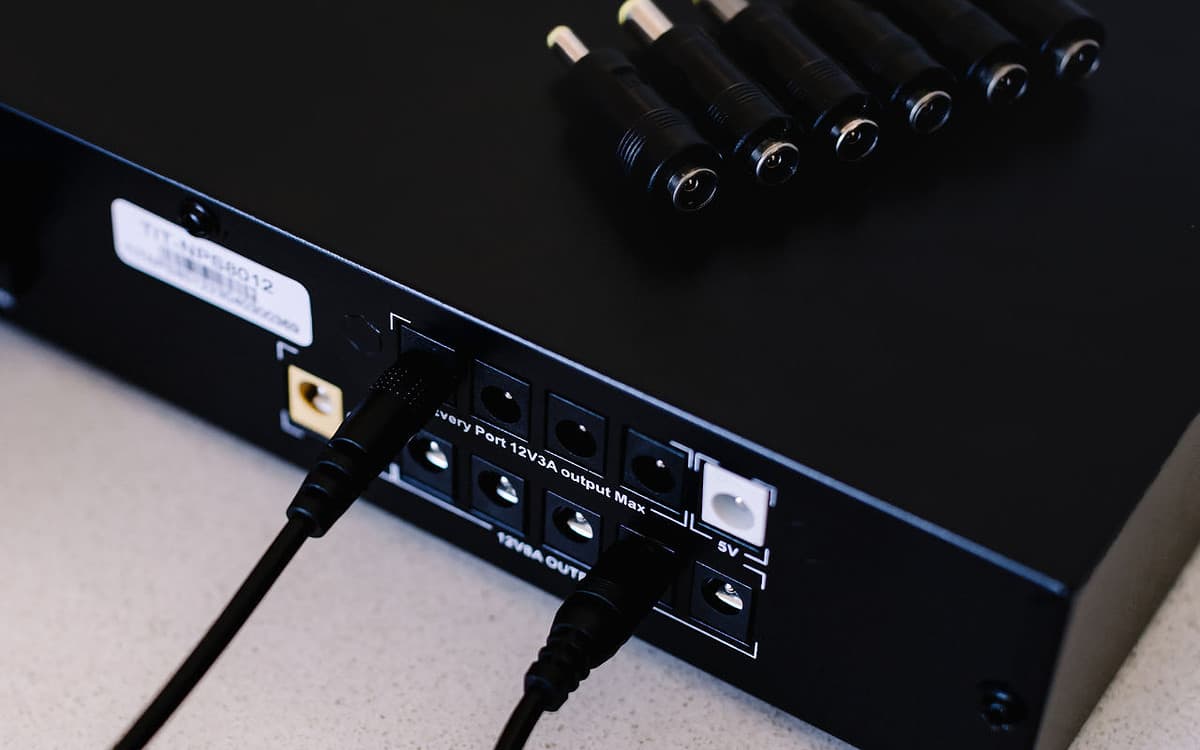 The short answer is yes. There is great value in purchasing a separate UPS device, even if you already own a portable power station. A UPS works great for smaller devices and can keep them powered for hours.
Depending on your load requirements, there is quite a range of options, both in terms of the Watts output and battery capacity. This specific unit, the Elecstor 100W 24,000mAh 75WH Mini UPS, carries a retail price of R1,799, making it very affordable. There are a few lower-end units, starting around the R500 mark, for those looking to only power devices such as routers.
A UPS is a simple yet effective power solution for any household, and once configured and positioned, it can just be left on its own without further tinkering for weeks or even months.
The Review
Elecstor 100W 24,000mAh 75WH Mini UPS
A power solution for your low-power devices, the Elecstor 100W 24,000mAh 75WH Mini UPS is an excellent addition to any household, keeping you connected for hours. There is a solution for most budgets with multiple power and battery options.
PROS
Multiple power outputs, including DC, USB and Ethernet
More straightforward than many other UPS options
Sufficient battery for basic requirements
Compact and lightweight build
CONS
The design isn't all that eye-catching for display
Review Breakdown
Ease of Learning

0%

Ease of Use

0%

Design

0%

Performance

0%

Enjoyment

0%

Value for Money

0%