You have all the accessories a would-be Duelist could wish for and your deck is built. The next step is to start competing. But how do you prepare for a Yu-Gi-Oh! tournament? What should you know? More importantly, should you take snacks?
We take a look at some tips that might help you during your first Yu-Gi-Oh! tournament.
Practice Makes Perfect
In a Yu-Gi-Oh! tournament, it is less about your opponent slipping up and more about how well you know your deck. Playing as much with your deck before the tournament and making sure you know exactly how each nuance of your deck works is paramount.
Make sure you know which combo's you can use and when to use certain cards. More importantly, knowing your deck's weaknesses can mean the difference between winning and losing.
Along with knowing your deck in and out is getting a few friends to duel against. There are loads of friendly and willing duelists in the Yu-Gi-Oh! community, most of them just itching to teach a new player some of what they have learnt. Join a Yu-Gi-Oh! group or visit your local hobby/board game store as there are sure to be some friendly tournaments being held at these venues.
Last day of #NYCC19 #NYCC means last chance to sign up for a #YuGiOh tournament, demo #DuelLinks for a chance at a prize, and get your pic taken for a Token Card at the Konami booth#1321! pic.twitter.com/Ft5cENdmMy

— Yu-Gi-Oh! TCG (@YuGiOh_TCG) October 6, 2019
The Do's and Don'ts
As with every sport out there, Yu-Gi-Oh! tournaments have a bunch of necessary rules. Make sure you know these as well as the basic ruleset. You don't want to stop the flow of the game just to ask a referee about a basic card interaction.
Sure, it ok to ask, that's why the referees are there, but making sure you know the basics will make the match a lot more enjoyable for both you and your opponent.
Watch and Learn
So, you know your deck in and out and you know the rules, what's next? I know this might seem cliché but studying other players can help you improve your game substantially. The best way to improve your game is to watch the experts.
Sound simple, but studying videos of more experienced players playing can help you get ideas on how you could not only improve your game but your deck as well. Expanding your knowledge about Yu-Gi-Oh! will help you improve your game and, who knows, you might even see a few new combos you weren't aware of.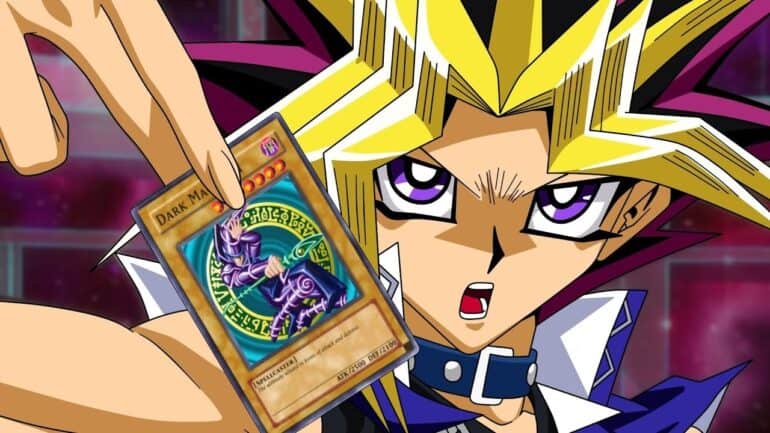 Get Ready, Set…
Make sure you have everything ready to go. This might sound obvious, but the last thing you want on the day of the tournament is to frantically run around looking for your playmat, or even worse, your deck.
Get everything ready the night before. Make a checklist and tick off each item as you go. Put everything in a bag, and maybe the ever-present sanitiser, a water bottle, and a few snacks to fuel you during the tournament. Nothing is worse than pitching up at a tournament only to realise you left your lucky playmat at home.
What, Where and When
Make sure you know exactly where and when the tournament takes place. You don't want to get there on game day only to run around frantically trying to figure out where to go. It might be a good idea, if possible, to go and scope out the venue beforehand. Arriving at the venue on tournament day and knowing exactly where to go will just help keep you calm and your mind on the actual game.
Get Some Rest
Without enough rest, your brain won't be able to pull off your death-dealing combos. There are few things worse than being tired on tournament day. You'll end up struggling to focus and might even lose due to a few silly mistakes.
Sure, food and water (and those overly caffeinated drinks) will help keep your energy levels high, but miss out on your sleep and you might as well be fighting a losing battle. There is nothing as important as getting some well-deserved shut-eye before a Yu-Gi-Oh! tournament.
Be a Good Sportsman
There will be times when you will lose, probably more than you think. But it is important to be a good sport about it. Wish your opponent good luck at the beginning of the match and, should you lose, congratulate them on a game well played.
Remember, each match you lose will highlight some weakness in your deck or playstyle, and is an opportunity to fix this. Learn from your losses during a Yu-Gi-Oh! tournament. Also, remember this is a game. It's supposed to be fun. Nobody want's to hang around a sore loser.
Sure, you will be nervous and, yeah, you might lose, but you'll no doubt learn a few valuable lessons, meet some new like-minded duelists and hopefully have loads of fun. Yu-Gi-Oh! tournaments are awesome. Have fun!