Almost 30 years after wrapping its three-season run, Babs and Buster Bunny along with the rest of the Tiny Toons gang are making a comeback. The popular kids show is being rebooted with a two-season, straight-to-series order at HBO Max and its Warner Media partner, Cartoon Network.
Tiny Toons Looniversity will follow Babs, Buster and the rest of the Acme Acres gang as they attend Acme Looniversity – the esteemed institution of higher high-jinks learning, where young dreamers become professional toons. Here they form long-lasting friendships with one another and perfect their cartoony craft, while studying under the greatest cartoon characters in history – the Looney Tunes.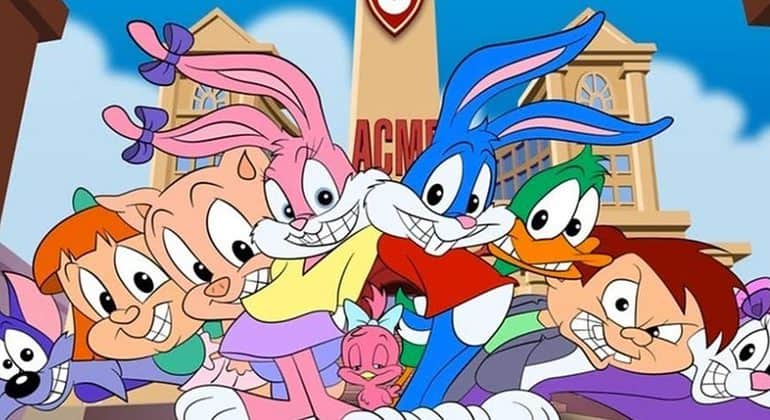 Speaking about the reboot, President of Warner Bros Global Kids, Young Adults and Classics, Tom Ascheim said…
"Tiny Toons Looniversity will capture all the clever, subversive and smart humour that made Tiny Toon Adventures such a standout series. Fans old and new will love to laugh at and with these characters all over again."
Steven Spielberg, who executive produced the original 1990s series, will be returning in the same role via his company, Amblin Television. Erin Gibson serves as showrunner and co-executive producer alongside Nate Cash.
Amblin's Darryl Frank and Justin Falvey, who will executive produce alongside Spielberg, spoke fondly of the project saying…
"These smart, hilarious and cheeky characters have left an indelible impression on the childhoods of so many. We're thrilled to be able to continue our relationship with Warner Bros. Animation, HBO Max and Cartoon Network to re-imagine the Tiny Toons for new audiences, and we know that fans of the original series will be just as excited to share the show with their children as they will be to revisit a childhood favourite."
There is no release date for Tiny Toons Looniversity at this time