The popularity of family board games has grown substantially, especially during lockdown. One specific title that has seen its popularity grow and grow is the Ticket to Ride board game.
With so many versions of the game available, newcomers might find themselves a little overwhelmed. With this in mind, and the fact that the board game is celebrating its 15th anniversary, we take a look at some of the best versions of Ticket to Ride.
1. Ticket to Ride: 15th Anniversary Edition
There is no better place to start than right at the beginning, and this is especially true for the Ticket to Ride franchise as well. There is just something pure about the original version.
This is a board game all about collecting card sets and building tracks, which makes it pretty easy to learn and understand.
The 15th Anniversary Edition takes the base game and adds some great transparent plastic trains that look really great when placed on the colourful board.
2. Ticket to Ride: Europe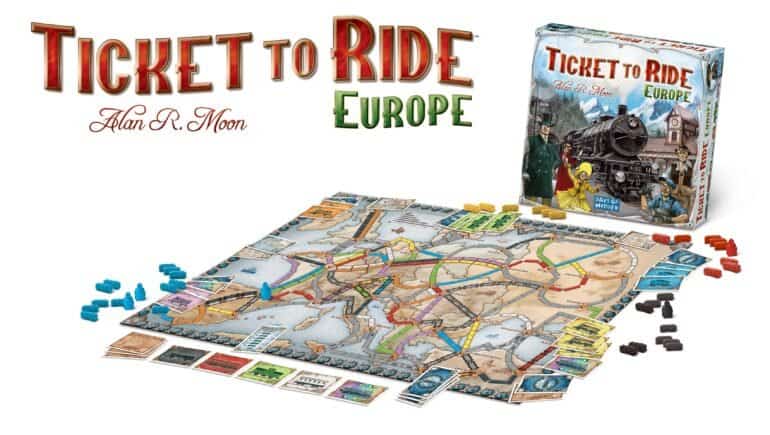 So, you've learnt the basic rules and understand what to do. What's next?
Ticket to Ride: Europe adds a few new rules into the mix, along with a brand-new map.
Another new addition is stations, which allows you to piggyback on other player's routes. The catch? It quickly becomes expensive doing this.
It's a fun new mechanic that helps add another layer of depth and strategy to the board game without it becoming overwhelming for new players.
3. Ticket to Ride: United Kingdom & Pennsylvania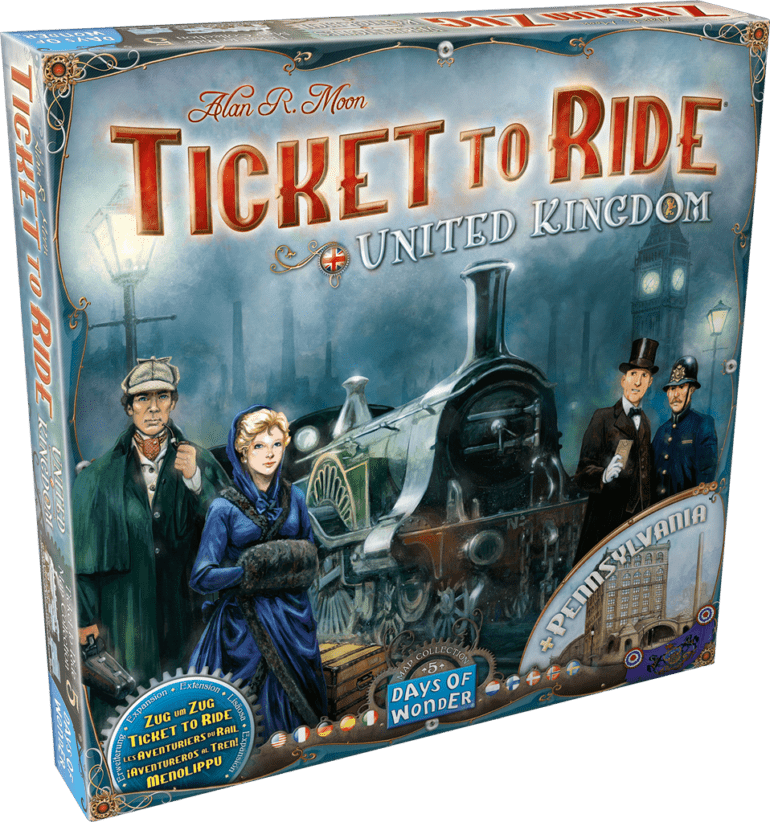 This version of Ticket to Ride includes a double-sided board. One side has a map of the United Kingdom and the other a map of Pennsylvania.
Each side has its own set of special rules, which means you basically get two games in one.
The Pennsylvania side of the board sees players claiming shares in various companies as they build routes — which nets them some bonus points.
The United Kingdom side adds technology elements. Gaining more tech means that you'll be able to build longer, more expansive routes.
4. Ticket to Ride: Nordic Countries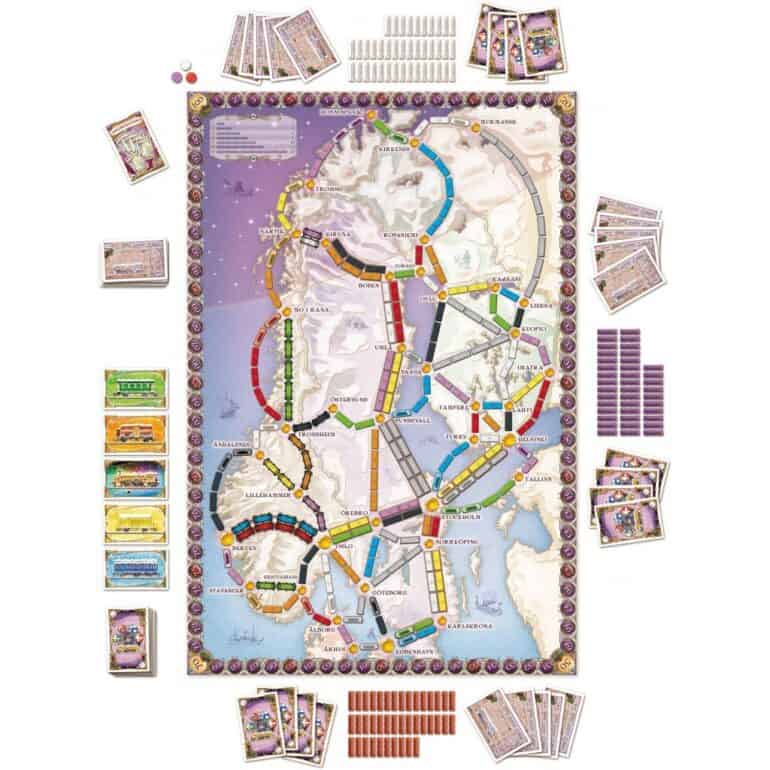 The Nordic Countries version of Ticket to Ride sees players building routes through Sweden, Denmark and Finland.
It's a smaller version of the board game, accommodating only 2 to 3 players. This, of course, makes for a more aggressive-style game in which players quickly begin blocking each other.
The game also adds tunnels and ferries to the formula.
It's one of the few times where smaller means better.
5. Ticket to Ride: Asia
Going from the smallest version of the game to one of the biggest. Ticket to Ride: Asia has a huge double-sided board and includes a team variant that sees players working together to build large routes across Asia.
It's all about knowing which cards to share with other players and which to keep for yourself.
The second side of the board is Legendary Asia, which sees players building routes across mountains. These routes give bonus points but at the cost of having to place more trains — which means that it becomes more costly. It's a risk and reward mechanic that could net you the win or could see you end up last.
6. Ticket to Ride: Nederland
Ticket to Ride: Nederland has a gorgeous map with most of the routes being doubled.
The catch is that these routes have toll bridges on them, forcing players to pay a toll when building on that route. Can't pay the toll? Well, then you need to take out a loan and hope it pays off in the long run.
At the end of the game, each loan you took costs you 5 points — which can add up really quickly. It's an interesting mechanic and one that forces players to be smart about which routes they claim.
Which is your favourite version of the Ticket to Ride board game?
For more information on Ticket to Ride, visit solarpop.co.za.