When Thor: Ragnarok hit the big screen in 2017, a lot of supporting characters from the previous two films were missing. While Natalie Portman may have been the most notable omission, Kat Dennings' Darcy Lewis, who served as a primary source of comic relief in the earlier films, was also absent.
In an interview with Entertainment Tonight, Dennings revealed that while she's still part of the Marvel Cinematic Universe, it doesn't seem like she'll be crossing paths with Jane and Thor any time soon.
Dennings, who has a pretty substantial role in Disney+'s WandaVision series, shared her thoughts on a possible return to the Marvel big screen.
"No, still no idea! I don't think I'm in it. I feel like I would have heard by now. So literally my answer is I have no idea, I have even less an idea than I did before."
Last month, Chris Hemsworth confirmed that Love and Thunder will begin production in January. So if Taika Waititi wanted to include Dennings, he probably would have contacted her already.
But regardless of her omission from Thor: Love and Thunder, Dennings is still excited to see Natalie Portman's Jane Foster make her debut as a version of the God of Thunder.
"I thought it was genius, the most genius thing I had ever heard. I think it's so brilliant. I mean, [Portman], you know, she's a rock star actor, she can do anything. As a fan, I'm just excited to watch it."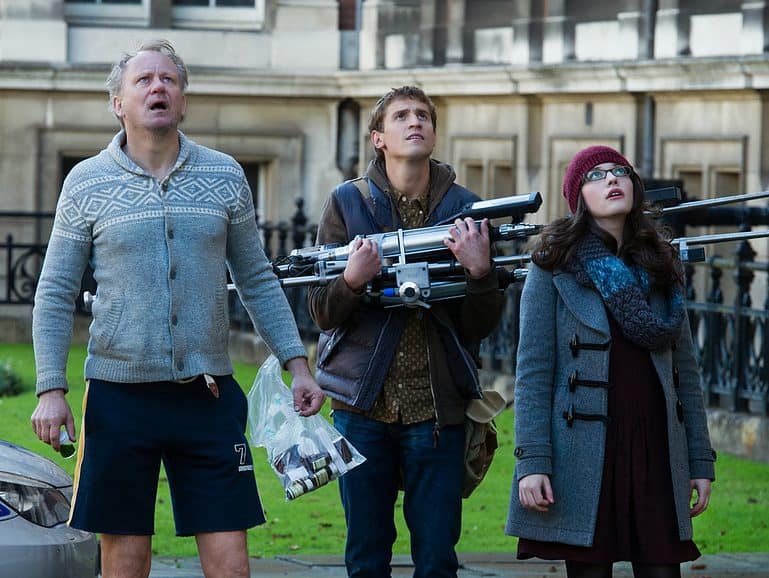 Although she couldn't share too much, the actress also spoke about her role in WandaVision.
"I almost thought it'd just be a scene or something, I didn't realize what it was. Anyone who liked Darcy in the movies will be thrilled. I was thrilled, and it was somewhat of a surprise what they planned for her."
Disney+ hopes to release WandaVision this December, while Thor: Love and Thunder is scheduled to hit theaters on February 11, 2022.
You can watch Kat Dennings' full interview with Entertainment Tonight below.