What does Thor: Love and Thunder have in common with God of War? Well, more than you might think. One Redditor has a very spotted a very interesting similarity.
The days preceding the release of a Marvel Cinematic Universe film are always rife with speculation and wild fan theories. From credible leaks to comic book-related hypotheses, fans of the MCU are nothing if not creative when it comes to their fan theories.
That said, there's always one theory that diverges from the rest in terms of originality, if not necessarily for its credibility. In the case of Thor: Love and Thunder, the producers essentially nurtured these theories and speculations, mostly due to the movie being one of the MCU films that released a trailer closer to its release date.
Over these past few months, all we've had is a drizzle of info coming from industry insiders and "professional leakers." We knew that Jane Foster's Mighty Thor was appearing in the film because of said leaks, and we also learned that the villain of the movie might be none other than Gorr, the God Butcher.
Here's where that outlandish Thor: Love and Thunder fan theory comes from: some fans have noticed that there are more than a few similarities between Gorr and another angry bald white guy with a profound hatred towards the divine: Kratos, from the God of War series.
Now, we're not saying that the Ghost of Sparta will suddenly make his MCU debut, not mention his debut in the entirety of Marvel's catalogue, but we believe that there are some curious parts of Gorr's design that, admittedly, might look like Kratos from an outsider perspective.
Gorr and Kratos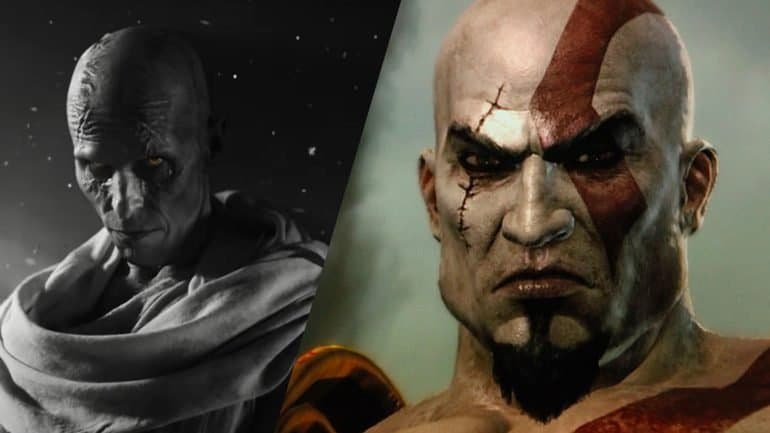 As mentioned above, both Gorr and Kratos share a similar overall design. While the God Butcher lacks Kratos' signature Spartan beard for obvious reasons, his unnaturally pale complexion and lack of hair can draw the onlookers' attention. Now, the MCU has had a history of dealing with superhuman bald guys – Dormammu, Ultron, and Thanos, just to name a few – but Gorr also has some peculiar markings that tie him further to Kratos.
It's no secret that some comic book designs would not work when translated for the MCU's live-action. Some of the most iconic characters in the MCU look vastly different than they do in the comics, and Gorr is no exception. Although he bears some faint tattoos in his Love and Thunder design, they are much more prominent in the comic book pages. However, he's also much more alien in the comics, which makes his live-action version look even more similar to God of War's Kratos.
A Fun Fan Theory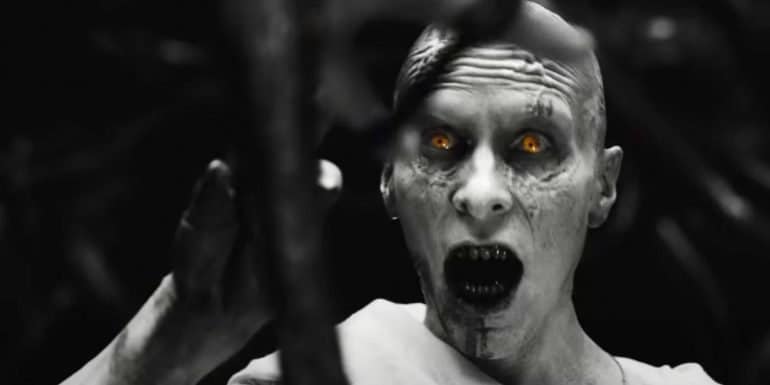 At the centre of this "Thor: Love and Thunder is actually a God of War movie" theory lies Gorr's ultimate motivation. As you might know, the name 'God Butcher' isn't just a fancy title. Gorr travels the universe looking for divine species and eliminates them – it's the ultimate atheist villain, and he's now set his sights on one of the last surviving Asgardian nobles in the galaxy.
Gorr's quest of killing Thor in the Thor: Love and Thunder trailer immediately drew some parallels between him and the current narrative of the God of War series, where Kratos is fighting against the Gods of Asgard. Since the second title in the series still hasn't been released, we still don't know if Thor will be a friend or a foe of Kratos, but according to the God of War's track record, we believe that a deadly battle is more than likely on the horizon.
The inclusion of Zeus in the new Thor movie also added some fuel to the speculation fire here, but, as we know, Disney is overzealous with intellectual property rights, so don't expect a character that belongs to Sony to suddenly make an appearance alongside Thor in a live-action flick, no matter how cool that sounds.
Do you see the similarities between Thor: Love and Thunder and God of War?