WarnerMedia Kids & Family and DC have released the first trailer for Aquaman: King of Atlantis, an animated miniseries event. The series features Aquaman's first quests as the King of Atlantis. And as you can see from the artwork, and the trailer below, this is a very different take on the DC superhero.
The family version takes us through an epic underwater excursion with Aquaman, his advisor Vulko, and his warrior-princess Mera. The highly animated Aquaman: King of Atlantis follows the characters as they battle monstrous underwater creatures in extreme battles.
The miniseries will release weekly episodes on the online streaming service HBO max from Thursday, October 14.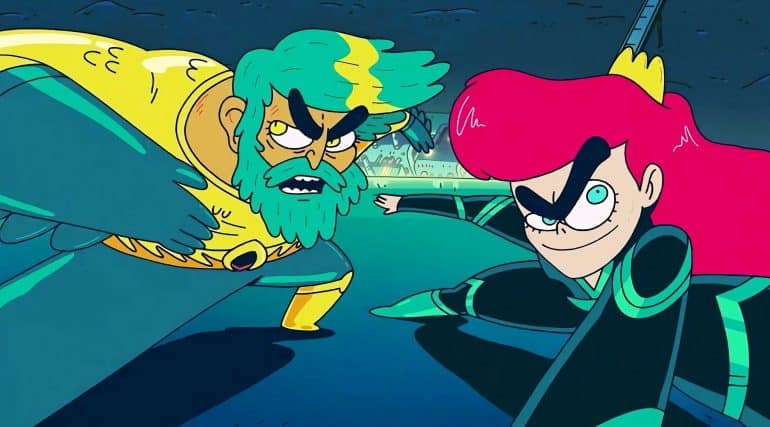 In Aquaman: King of Atlantis, Arthur Curry begins his first day as clueless as they come. Fortunately, his royal advisor Vulko and the scholar warrior-princess Mera help to bring him up to speed.
Aquaman's step-up is so necessary because he must overcome extreme challenges to keep his throne. He must confront corrupt surface dwellers, battle ancient evils, overcome his half-brother, who wants to usurp his power and prove himself to his subjects.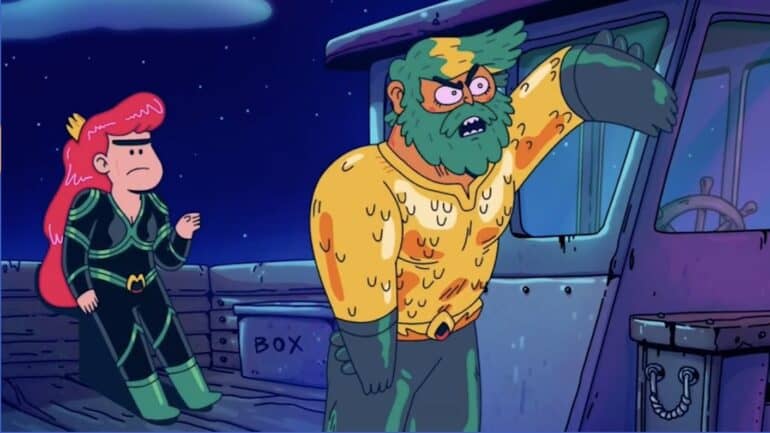 Cooper Andrews from The Walking Dead will play Aquaman, while Gillian Jacobs from Community will appear as the warrior-princess Mera in Aquaman: King of Atlantis. Thomas Lennon from Reno 911 will play Vulko, while Dana Snyder from Jellystone! will be the Ocean Master. Similarly, Victor Courtright from ThunderCats Roar! and the Batman vs. Teenage Mutant Ninja Turtles' Marly Halpern-Graser will be run the show as co-executive producers.
James Wan from Aquaman and Malignant will be the executive producer alongside Atomic Monster's Michael Clear from Annabelle Comes Home, Rob Hackett from Swamp Thing, and Sam Register from Teen Titans Go!
The three-part miniseries is scheduled to make its debut on Thursday, October 14. Hate it or love it, this is a side to the character we've never seen before.
Are you excited to watch Aquaman: King of Atlantis?