Blade has been cursed with delays since before production even began. First, Bassam Tariq left the project after scheduling issues and was replaced by Yann Demange; then, Mahershala Ali wanted to change the script to bring his vision of Blade to life better. With the Writers Guild strike, Nic Pizzolatto, who has been working on the new Blade script for a couple of weeks and is the third writer to get involved with the project, can't touch a pen. If the script isn't finished before production begins later this month, Blade could be postponed again.
RELATED: Blade's Teen Daughter Is About To Join The Marvel Comic Universe
What is the Writers Guild Strike About?
In this new era of streaming entertainment, many writers' primary source of income, residuals (royalties paid when a show is rerun or released), has faced a steady decline. This is not helped by streaming services paying less than network residuals. Writers will make nothing if a show is removed from a streaming service. Until the Writers Guild of America's demands are met, writers must keep pens off paper.
The Affect the Writers Guild Strike Could Have on Blade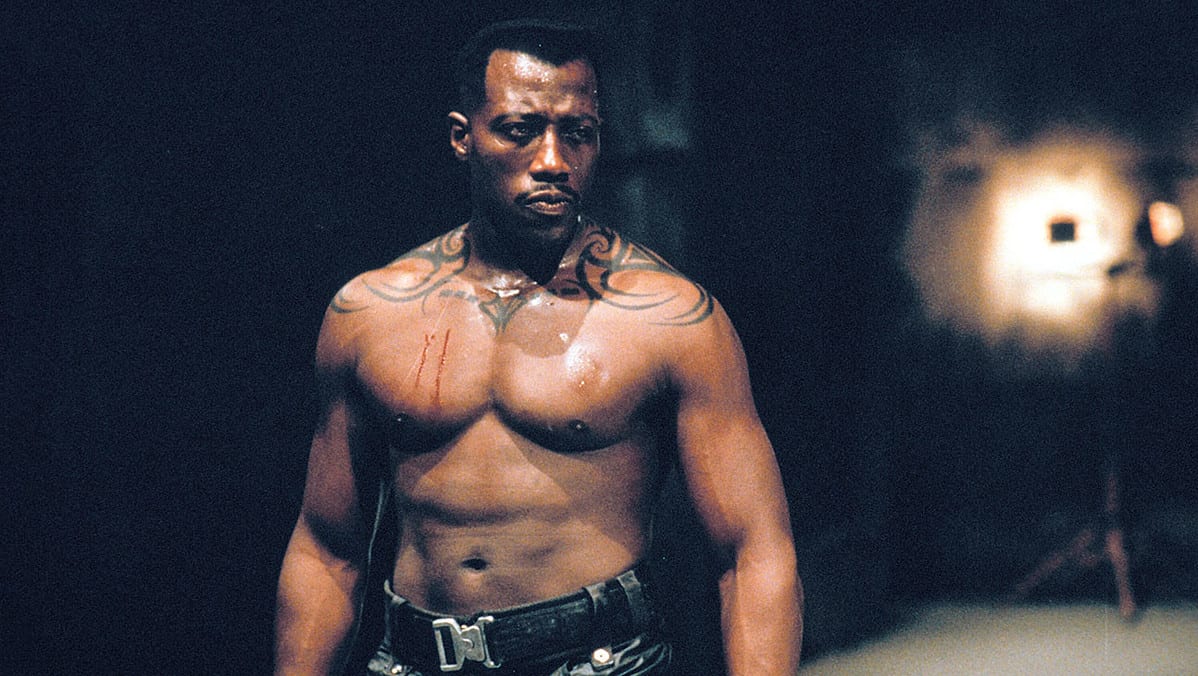 Previous Writers Guild strikes have lasted three to five months, and with Pizzolatto unable to write to show solidarity with his fellow writers, the Blade script could remain unfinished for a while. Unfinished scrips have never stopped the Marvel team before, as rewrites and updates often happen during projects, but the Writers' strike will make it impossible to update the script.
If Marvel chooses to go ahead and film with an incomplete script, all they can do is film the few scenes of the script they currently have before halting production and waiting for the strike to finish.
RELATED: Why Stephen Dorff is Right About The New Blade Movie
Who is Involved with Blade
The original Blade script was only 90 pages long and had barely any action, a stark contrast from what we've usually seen from everyone's favourite vampire hunter. Michael Starrbury was responsible for rewriting the script. Still, after seeing the quality of the first draft, Ali appeared to take matters into his own hands and became more heavily involved in the project.
The two-time Oscar winner had worked with Pizzolatta on the third season of True Detective. The two must've connected while working together, leading Ali to reach out to Pizzolatta in hopes that he could save the failing project.
Joining Ali is Mia Goth, who starred in the horror film Pearl and its sequel X. Some fans suspect she will play Lilith Drake, Dracula's daughter. Delroy Lindo, who starred in Unprisoned and Da 5 Bloods, will also be joining the cast of Blade.
Blade is only set to release in September 2024, so the production team still has some time. Still, the unhappiness of Marvel stars like Ali and Larson and the failure of Phase 4 have made it apparent that Marvel and Kevin Feige are dealing with way more than they can handle.
RELATED: Will Smith Transforms Into the MCU's Blade
TL;DR
Blade has faced several delays and isn't even in production yet.
The Writers Guild of America strike may cause another delay depending on how long it runs.
Fans hope Blade will start to do better after further involvement from Mahershala Ali.
Do you think Blade will suffer through a third delay?