Now is the optimal time for TV series to get a second life on streaming services. Whether that means that the show has moved from one streaming service to another or is resurfacing through agreements, the trend is that they do quite a bit better than they did the first time they were made available. The same can be said for this witchy series that has finally found a temporary streaming home on (HBO) Max.
RELATED: Shocker! The Witcher Season 4 Is Unlikely to Happen
A Discovery of Witches was initially shown on AMC Network. Warner Bros. has made many agreements with streaming services lately, as some of their content is being streamed elsewhere, but they have acquired some from others. A Discovery of Witches is one series that finds a temporary home on (HBO) Max. Max viewers have made the series feel highly welcome.
Based on Deborah Harkness' All Souls trilogy, of which the first novel shares its name with the series, A Discovery of Witches is a fantasy series that tells the story of Diana Bishop, a historian who also happens to be a witch who has stepped away from the magical world. Despite trying her best to escape it, she is pulled back in when she finds a bewitched manuscript in the Bodleian Library.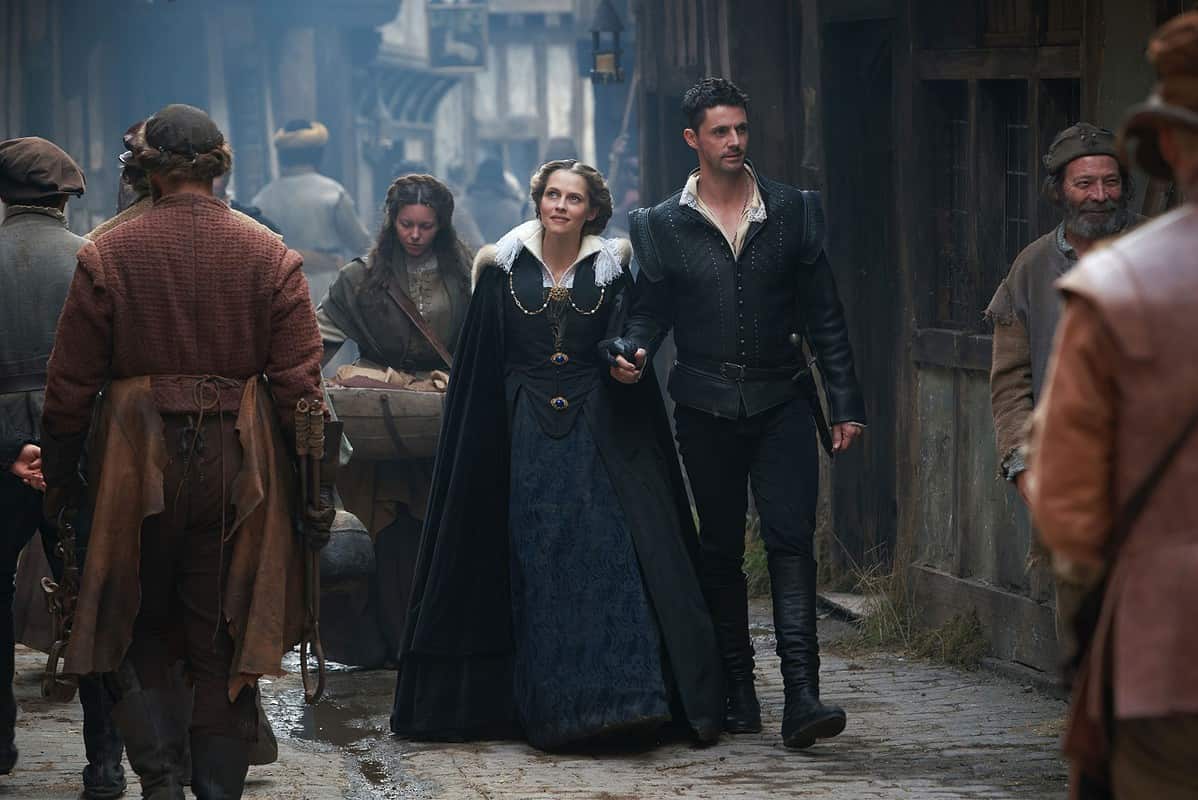 Tempted by the possibilities of solving the riddles and unlocking the manuscript's secrets, Diana is drawn back into the magical world filled with more magical creatures than just witches, including vampires, daemons and more. The only problem is that many factions need to get along.
RELATED: The Chilling Adventures Of Sabrina Season 3: Hell Has Never Been Hotter
That is until a vampire named Matthew Clairmont offers to help Diana and protect the book. Still, the unlikely alliance catches more attention than the witch and the vampire bargained for.
A Discovery of Witches ran for three seasons, matching the novel trilogy, and starred talents like Aiysha Hart as Miriam Shepherd, Alex Kingston as Sarah Bishop, Edward Bluemel as Marcus Whitmore, Elarica Johnson as Juliette Durand, Gregg Chilingirian as Domenico, Lindsay Duncan as Ysabeau De Clermont, Malin Buska as Satu, Matthew Goode as Matthew Clairmont, Owen Teale as Peter Knox, Teresa Palmer as Diana Bishop, Trevor Eve as Gerbert D'Aurillac, and Valarie Pettiford as Emily Mather.
From the moment the series first premiered in 2018, it was met with fantastic praise, garnering a 94% Tomatometer and tremendous praise from critics. The subsequent seasons were less well received but still garnered plenty of praise, with an 82% rating for Season 2 and 86% for Season 3.
RELATED: The School for Good and Evil 2: Will There Be A Netflix Sequel?
The series was added to Max on the 1st of September, and within a mere number of days, it has made it to the #1 spot for Genre Series on the streaming platform. While many fans are excited to rewatch this enigmatic witchy series, many fans watch it for the first time because they can't access it anywhere else.
A Discovery of Witches is only on Max for a short time, so if you want to understand the hype around this series for yourself, there's no time to waste.
Are you one of the many viewers streaming this witchy series right now?