Just days after its release on HBO Max, the movie adaptation of beloved 1983 children's novel, The Witches has received backlash from prominent members of the disability community.
Notable Paralympians and the Paralympic Games organisation have condemned the depiction of certain characters in the film, saying the use of distinct physical impairments in their hands is offensive to those with limb differences.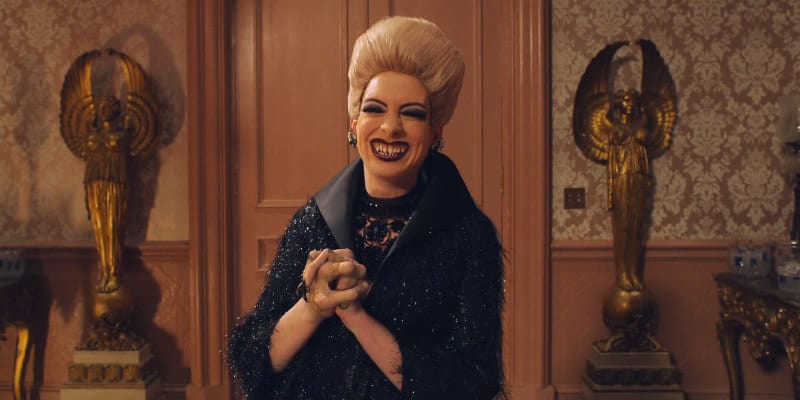 In the movie, the Grand High Witch (played by Anne Hathaway) and her cohorts appear to be like everyone else. But when no one is around, they take off their gloves to reveal that they only have three fingers on each hand.
This is visually similar to the limb abnormality "ectrodactyly" which is typified by the absence of one or more central digits on the hands or feet. A lot of people are not happy about the representation, saying it portrays limb differences as creepy and evil.
British Paralympic swimmer, Amy Marren was one of the first to voice her displeasure on social media.
 "WarnerBrosUK  was there much thought given as to how this representation of limb differences would affect the limb difference community?!"
@WarnerBrosUK was there much thought given as to how this representation of limb differences would effect the limb difference community?! @ReachCharity @RoaldFull pic.twitter.com/kiTEAuYt7i

— Amy Marren (@amy_marren) November 2, 2020
Disability advocate Shannon Crossland shared a statement on Instagram, saying that the imagery in the film was in no way a reflection of the original novel written by Roald Dahl.
"Is this the kind of message we want the next generation to receive. That having three fingers is a witch's attribute? It is an extremely damaging portrayal. Disability should NOT be associated with evil, abnormality, disgust, fear or monsters."
In response to these (and other) messages from the disability community, Warner Bros released a statement via Deadline saying they are "deeply saddened to learn that our depiction of the fictional characters in The Witches could upset people with disabilities" and that the studio "regretted any offence caused".
"In adapting the original story, we worked with designers and artists to come up with a new interpretation of the cat-like claws that are described in the book. It was never the intention for viewers to feel that the fantastical, non-human creatures were meant to represent them."
In Dahl's novel, the witches are said to have "square feet with no toes" and "claws instead of fingernails", though in the first edition cover illustration they have five fingers on their hands.
The Warner Bros feature is directed by Robert Zemeckis from a screenplay he wrote with Kenya Barris and Guillermo del Toro. The film stars Anne Hathaway alongside Octavia Spencer, Stanley Tucci, Kristin Chenoweth and Jahzir Bruno – with narration by Chris Rock.
The Witches is currently available on HBO Max in the United States, and will hit theatres in South Africa (and select territories) on November 6, 2020.